Access options
Buy single article
Instant access to the full article PDF.
US$ 39.95
Tax calculation will be finalised during checkout.
Subscribe to journal
Immediate online access to all issues from 2019. Subscription will auto renew annually.
US$ 119
Tax calculation will be finalised during checkout.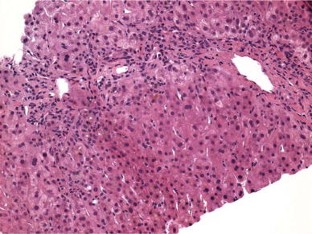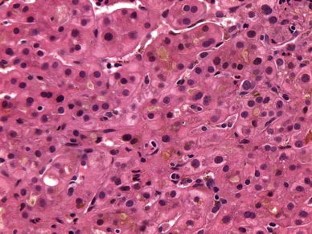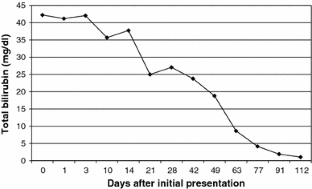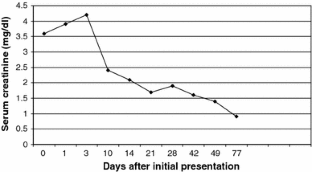 Abbreviations
AAS:

Androgenic/anabolic steroids

OTC:

Over the counter
References
1.

Parkinson AB, Evans NA. Anabolic androgenic steroids: a survey of 500 users. Med Sci Sports Exerc. 2006;38:644–651. doi:10.1249/01.mss.0000210194.56834.5d.

2.

Handelsman DJ, Gupta L. Prevalence and risk factors for anabolic-androgenic steroid abuse in Australian high school students. Int J Androl. 1997;20:159–164. doi:10.1046/j.1365-2605.1997.d01-285.x.

3.

Stimac D, Milic S, Dintinjana RD, Kovac D, Ristic S. Androgenic/anabolic steroid-induced toxic hepatitis. J Clin Gastroenterol. 2002;35:350–352. doi:10.1097/00004836-200210000-00013.

4.

Hartgens F, Kuipers H. Effects of androgenic-anabolic steroids in athletes. Sports Med. 2004;34:513–554. doi:10.2165/00007256-200434080-00003.

5.

Jasiurkowski B, Raj J, Wisinger D, Carlson R, Zou L, Nadir A. Cholestatic jaundice and IgA nephropathy induced by OTC muscle building agent superdrol. Am J Gastroenterol. 2006;101:2659–2662.

6.

Maravelias C, Dona A, Stefanidou M, et al. Adverse effects of anabolic steroids in athletes. A constant threat. Toxicol Lett. 2005;158:167–175. doi:10.1016/j.toxlet.2005.06.005.

7.

Sanchez-Osorio M, Duarte-Rojo A, Martinez-Benitez B, Torre A, Uribe M. Anabolic-androgenic steroids and liver injury. Liver Int. 2007; Epub ahead of print.

8.

Orr R, Fiatorone Singh M. The anabolic androgenic steroid oxandrolone in the treatment of wasting and catabolic disorders: review of efficacy and safety. Drugs. 2004;64:725–750. doi:10.2165/00003495-200464070-00004.

9.

Murphy KD, Thomas S, Mlcak RP, Chinkes DL, Klein GL, Herndon DN. Effects of long-term oxandrolone administration in severely burned children. Surgery. 2004;136:219–224. doi:10.1016/j.surg.2004.04.022.

10.

Hall RC, Hall RC. Abuse of supraphysiologic doses of anabolic steroids. South Med J. 2005;98:550–555. doi:10.1097/01.SMJ.0000157531.04472.B2.

11.

Bagheri SA, Boyer JL. Peliosis hepatis associated with androgenic-anabolic steroid therapy. A severe form of hepatic injury. Ann Intern Med. 1974;81:610–618.

12.

Socas L, Zumbado M, Pérez-Luzardo O, Ramos A, Pérez C, Hernández JR. Hepatocellular adenomas associated with anabolic androgenic steroid abuse in bodybuilders: a report of two cases and a review of the literature. Br J Sports Med. 2005;39:e27. doi:10.1136/bjsm.2004.013599.

13.

Carrasco D, Prieto M, Pallardó L, et al. Multiple hepatic adenomas after long-term therapy with testosterone enanthate. Review of the literature. J Hepatol. 1985;1:573–578. doi:10.1016/S0168-8278(85)80001-5.

14.

Gurakar A, Caraceni P, Fagiuoli S, Van Thiel DH. Androgenic/anabolic steroid-induced cholestasis: a review with four additional case reports. J Okla State Med Assoc. 1994;87:399–404.

16.

Bonetti A, Tirelli F, Catapano A, Dazzi D, Dei Cas A, Solito F, et al. Side effects of anabolic androgenic steroids abuse. Int J Sports Med. 2007; Epub ahead of print.
About this article
Cite this article
Nasr, J., Ahmad, J. Severe Cholestasis and Renal Failure Associated with the Use of the Designer Steroid Superdrol™ (Methasteron™): A Case Report and Literature Review. Dig Dis Sci 54, 1144–1146 (2009). https://doi.org/10.1007/s10620-008-0457-x
Received:

Accepted:

Published:

Issue Date:
Keywords
Cholestasis

Naltrexone

Nutritional Supplement

Ursodeoxycholic Acid

Peliosis Hepatis