Abstract
To systematically evaluate the efficacy of antibacterial therapy in ulcerative colitis, we carried out a meta-analysis of controlled clinical trials. Within the time period 1966 through September 2006, PUBMED, EMBASE, and SCOPUS were searched for clinical trial studies that investigated the efficacy of antibiotics in ulcerative colitis. We considered clinical remission as our key outcome of interest. Of 122 studies, 10 randomized placebo-controlled clinical trials matched our criteria and were included in the analysis (530 patients). All the studies used antibiotics as an adjunct therapy to conventional treatment of ulcerative colitis (i.e., corticosteroids and 5-aminosalycilic acid). Pooling of these trials yielded odds ratio (OR) of 2.14 (95% confidence interval [CI], 1.48–3.09; P<0.0001) in favor of antimicrobial therapy. Meta-analysis of short-term trials (5–14 days) showed a higher rate of clinical remission in patients treated with antibiotics (OR, 2.02; 95% CI, 1.36–3). These results suggest that adjunctive antibacterial therapy is effective for induction of clinical remission in ulcerative colitis.
Access options
Buy single article
Instant access to the full article PDF.
USD 39.95
Price excludes VAT (USA)
Tax calculation will be finalised during checkout.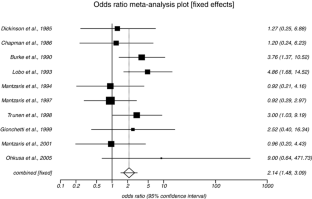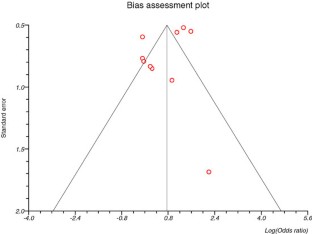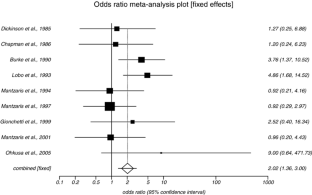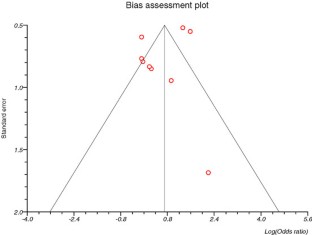 REFERENCES
Shen EH, Das KM (2004) Current therapeutic recommendations: infliximab for ulcerative colitis. J Clin Gastroenterol 38:741–745

Lichtenstein GR (2001) Is infliximab effective for induction of remission in patients with ulcerative colitis? Inflamm Bowel Dis 7:89–93

Hanauer SB, Sparrow M (2004) Therapy of ulcerative colitis. Curr Opin Gastroenterol 20:345–350

Hanauer SB (2006) Inflammatory bowel disease: epidemiology, pathogenesis, and therapeutic opportunities. Inflamm Bowel Dis 12:S3–S9

Andus T, Gross V (2000) Etiology and pathophysiology of inflammatory bowel disease – environmental factors. Hepatogastroenterology 47:29–43

Koutroubakis I, Manousos ON, Meuwissen SG, Pena AS (1996) Environmental risk factors in inflammatory bowel disease. Hepatogastroenterology 43:381–393

Sartor RB (1997) Review article: role of the enteric microflora in the pathogenesis of intestinal inflammation and arthritis. Aliment Pharmacol Ther 11 (Suppl 3):17–22, discussion 22–23

Swidsinski A, Ladhoff A, Pernthaler A, Swidsinski S, Loening-Baucke V, Ortner M, Weber J, Hoffmann U, Schreiber S, Dietel M, Lochs H (2002) Mucosal flora in inflammatory bowel disease. Gastroenterology 122:44–54

Gionchetti P, Rizzello F, Lammers KM, Morselli C, Sollazzi L, Davies S, Tambasco R, Calabrese C, Campieri M (2006) Antibiotics and probiotics in treatment of inflammatory bowel disease. World J Gastroenterol 12:3306–3313

Nomura T, Ohkusa T, Okayasu I, Yoshida T, Sakamoto M, Hayashi H, Benno Y, Hirai S, Hojo M, Kobayashi O, Terai T, Miwa H, Takei Y, Ogihara T, Sato N (2005) Mucosa-associated bacteria in ulcerative colitis before and after antibiotic combination therapy. Aliment Pharmacol Ther 21:1017–1027

Rizzello F, Gionchetti P, Venturi A, Ferretti M, Peruzzo S, Raspanti X, Picard M, Canova N, Palazzini E, Campieri M (1998) Rifaximin systemic absorption in patients with ulcerative colitis. Eur J Clin Pharmacol 54:91–93

Casellas F, Borruel N, Papo M, Guarner F, Antolin M, Videla S, Malagelada JR (1998) Antiinflammatory effects of enterically coated amoxicillin-clavulanic acid in active ulcerative colitis. Inflamm Bowel Dis 4:1–5

Parlak E, Dagli U, Ulker A, Alkim C, Sahin B (2001) Comparison of 5-amino salicylic acid plus glucocorticosteroid with metronidazole and ciprofloxacin in patients with active ulcerative colitis. J Clin Gastroenterol 33:85–86

Gilat T, Leichtman G, Delpre G, Eshchar J, Bar Meir S, Fireman Z (1989) A comparison of metronidazole and sulfasalazine in the maintenance of remission in patients with ulcerative colitis. J Clin Gastroenterol 11:392–395

Gilat T, Suissa A, Leichtman G, Delpre G, Pavlotzky M, Grossman A, Fireman Z (1987) A comparative study of metronidazole and sulfasalazine in active, not severe, ulcerative colitis. An Israeli multicenter trial. J Clin Gastroenterol 9:415–417

Ohkusa T, Nomura T, Terai T, Miwa H, Kobayashi O, Hojo M, Takei Y, Ogihara T, Hirai S, Okayasu I, Sato N (2005) Effectiveness of antibiotic ombination therapy in patients with active ulcerative colitis: a randomized, controlled pilot trial with long-term follow-up. Scand J Gastroenterol 40:1334–1342

Mantzaris GJ, Archavlis E, Christoforidis P, Kourtessas D, Amberiadis P, Florakis N, Petraki K, Spiliadi C, Triantafyllou G (1997) A prospective randomized controlled trial of oral ciprofloxacin in acute ulcerative colitis. Am J Gastroenterol 92:454–456

Burke DA, Axon AT, Clayden SA, Dixon MF, Johnston D, Lacey RW (1990) The efficacy of tobramycin in the treatment of ulcerative colitis. Aliment Pharmacol Ther 4:123–129

Gionchetti P, Rizzello F, Ferrieri A, Venturi A, Brignola C, Ferretti M, Peruzzo S, Miglioli M, Campieri M (1999) Rifaximin in patients with moderate or severe ulcerative colitis refractory to steroid treatment: a double-blind, placebo-controlled trial. Dig Dis Sci 44:1220–1221

Turunen U, Farkkila, Valtonen V (1998) Long-term treatment of ulcerative colitis with ciprofloxacin. Gastroenterology 117:282–283

Lobo AJ, Burke DA, Sobala GM, Axon AT (1993) Oral tobramycin in ulcerative colitis:effect on maintenance of remission. Aliment Pharmacol Ther 7:155–158

Chapman RW, Selby WS, Jewell DP (1986) Controlled trial of intravenous metronidazole as an adjunct to corticosteroids in severe ulcerative colitis. Gut 27:1210–1212

Mantzaris GJ, Hatzis A, Kontogiannis P, Triadaphyllou G (1994) Intravenous tobramycin and metronidazole as an adjunct to corticosteroids in acute, severe ulcerative colitis. Am J Gastroenterol 89:43–46

Mantzaris GJ, Petraki K, Archavlis E, Amberiadis P, Kourtessas D, Christidou A, Triantafyllou G (2001) A prospective randomized controlled trial of intravenous ciprofloxacin as an adjunct to corticosteroids in acute, severe ulcerative colitis. Scand J Gastroenterol 36:971–974

Dickinson RJ, O'Connor HJ, Pinder I, Hamilton I, Johnston D, Axon AT (1985) Double blind controlled trial of oral vancomycin as adjunctive treatment in acute exacerbations of idiopathic colitis. Gut 26:1380–1384

Jahanshahi G, Motavasel V, Rezaie A, Hashtroudi AA, Daryani NE, Abdollahi M (2004) Alterations in antioxidant power and levels of epidermal growth factor and nitric oxide in saliva of patients with inflammatory bowel diseases. Dig Dis Sci 49(11–12):1752–1757

Rezaie A, Parker R, Abdollahi M (2006) Oxidative stress and pathogenesis of inflammatory bowel disease: an epiphenomenon or the cause? Dig Dis Sci (in press)
About this article
Cite this article
Rahimi, R., Nikfar, S., Rezaie, A. et al. A Meta-Analysis of Antibiotic Therapy for Active Ulcerative Colitis. Dig Dis Sci 52, 2920–2925 (2007). https://doi.org/10.1007/s10620-007-9760-1
Received:

Accepted:

Published:

Issue Date:

DOI: https://doi.org/10.1007/s10620-007-9760-1
Keywords
Ulcerative colitis

Antibiotics

Clinical remission

Meta-analysis