Abstract
Phthalates, which are among the most abundant plasticizers, have detrimental effects on the reproductive system. Similar to human, dogs are prominently exposed to phthalates in daily routines at low concentrations; while toys, training devices and commercial dog foods are considered as the primary sources of exposure. This study aimed to reveal and compare the cytotoxic effects of selected phthalates (Benzyl butyl phthalate (BBP), Diethyl phthalate (DEP), Bis (2-ethylhexyl) phthalate (DEHP), Di-'isobutyl' phthalate (DIBP), Di-'isodecyl' phthalate (-DIDP) Di-'isononyl' phthalate (DINP), Dimethyl phthalate (DMP), Di-n-octyl phthalate (DNOP)), and Bisphenol A (BPA) following 24 h exposure on primary testicular parenchymal cells of dog in vitro at concentrations between 0.001 and 2.5 nM. According to cytotoxicity results, DEHP was found to be the most toxic phthalate with IC50 at 22.53 µM; while DMP was the least (169.17 nM). IC50 of BPA was 161.81 nM, less than the average (61.95 nM) of phthalates. In addition, dog primary testicular cells were found more susceptible to the high molecular weight phthalates (DNOP, DEHP, DINP, DIDP) than low molecular weight phthalates (DMP, DEP, DIBP, BBP). Further studies should focus on morphological, physiological and molecular differences to comprehend the mechanisms involved as well as decreasing the risk for impaired spermatogenesis caused by environmental toxicants in companion animal medicine.
Access options
Buy single article
Instant access to the full article PDF.
USD 39.95
Price excludes VAT (USA)
Tax calculation will be finalised during checkout.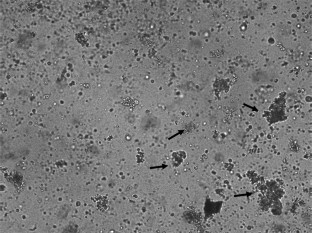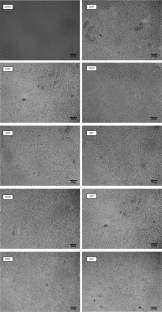 References
Andriana BB, Tay TW, Maki I et al (2004) An ultrastructural study on cytotoxic effects of mono(2-ethylhexyl) phthalate (MEHP) on testes in Shiba goat in vitro. J Vet Sci 5:235. https://doi.org/10.4142/jvs.2004.5.3.235

Axelsson J, Rylander L, Rignell-Hydbom A et al (2015) Phthalate exposure and reproductive parameters in young men from the general Swedish population. Environ Int 85:54–60. https://doi.org/10.1016/j.envint.2015.07.005

Bingham E, Cohrssen B, Powell CH, John Wiley & Sons I (2001) Patty's toxicology, 5th edition in 9 volumes. Chem Heal Saf 8:45–46. https://doi.org/10.1016/s1074-9098(01)00241-6

Boekelheide K, Johnson KJ, Richburg JH (2005) Sertoli cell toxicants. In: Skinner MK, Girsworld MD (eds) Sertoli cell biology. Elsevier Science, NewYork, pp 345–382

Chauvigné F, Menuet A, Lesné L et al (2009) Time- and dose-related effects of di-(2-ethylhexyl) phthalate and its main metabolites on the function of the rat fetal testis in vitro. Environ Health Perspect 117:515–521. https://doi.org/10.1289/ehp.11870

ChemsafetyPro (2019) Bisphenol A (BPA). In: ChemsafetyPro. https://www.chemsafetypro.com/Topics/Restriction/Bisphenol_A_(BPA).html. Accessed 2 Dec 2019

Consumer Product Safety Commission (2017) Prohibition of Children's Toys and Child Care Articles Containing Specified Phthalates. Final rule. Fed Regist 82:49938–49982

Directive (EU) 2015/863 (2015) Commission Delegated Directive (EU) 2015/863—of 31 March 2015—amending Annex II to Directive 2011/65/EU of the European Parliament and of the Council as regards the list of restricted substances

Dostal LA, Weaver RP, Schwetz BA (1987) Transfer of di(2-ethylhexyl) phthalate through rat milk and effects on milk composition and the mammary gland. Toxicol Appl Pharmacol 91:315–325. https://doi.org/10.1016/0041-008x(87)90054-8

Fennell TR, Krol WL, Sumner SCJ, Snyder RW (2004) Pharmacokinetics of dibutylphthalate in pregnant rats. Toxicol Sci 82:407–418. https://doi.org/10.1093/toxsci/kfh294

Filazi A, Yurdakök-Dikmen B (2018) Endokrin Bozucu Kimyasal Maddelerin Belirlenmesinde Kullanılan İn Vitro Yöntemler. Turkiye Klin Vet Sci Toxicol Top 4:15–21

Fisher JS, Macpherson S, Marchetti N, Sharpe RM (2003) Human "testicular dysgenesis syndrome": a possible model using in utero exposure of the rat to dibutyl phthalate. Hum Reprod 18:1383–1394. https://doi.org/10.1093/humrep/deg273

Foster PMD, Cattley RC, Mylchreest E (2000) Effects of di-n-butyl phthalate (DBP) on male reproductive development in the rat: implications for human risk assessment. Food Chem Toxicol 38:S97–S99. https://doi.org/10.1016/s0278-6915(99)00128-3

Fredricsson B, Möller L, Pousette Å, Westerholm R (1993) Human sperm motility is affected by plasticizers and diesel particle extracts. Pharmacol Toxicol 72:128–133. https://doi.org/10.1111/j.1600-0773.1993.tb00303.x

Gray TJB, Beamand JA (1984) Effect of some phthalate esters and other testicular toxins on primary cultures of testicular cells. Food Chem Toxicol 22:123–131. https://doi.org/10.1016/0278-6915(84)90092-9

Grieco V, Riccardi E, Greppi GF et al (2008a) Canine testicular tumours: a study on 232 dogs. J Comp Pathol 138:86–89. https://doi.org/10.1016/j.jcpa.2007.11.002

Grieco V, Riccardi E, Veronesi MC et al (2008b) Evidence of testicular dysgenesis syndrome in the dog. Theriogenology 70:53–60. https://doi.org/10.1016/j.theriogenology.2008.02.009

Habert R, Muczynski V, Grisin T et al (2014) Concerns about the widespread use of rodent models for human risk assessments of endocrine disruptors. Reproduction 147:R119–R129. https://doi.org/10.1530/rep-13-0497

Heindel RJ, Chapin RE (1989) Inhibition of FSH-stimulated cAMP accumulation by mono(2-ethylhexyl) phthalate in primary rat sertoli cell cultures. Toxicol Appl Pharmacol 97:377–385. https://doi.org/10.1016/0041-008x(89)90342-6

Helmestam M, Davey E, Stavreus-Evers A, Olovsson M (2014) Bisphenol A affects human endometrial endothelial cell angiogenic activity in vitro. Reprod Toxicol 46:69–76. https://doi.org/10.1016/j.reprotox.2014.03.002

Iida H, Maehara K, Doiguchi M et al (2003) Bisphenol A-induced apoptosis of cultured rat Sertoli cells. Reprod Toxicol 17:457–464. https://doi.org/10.1016/s0890-6238(03)00034-0

Jones HB, Garside DA, Liu R, Roberts JC (1993) The influence of phthalate esters on leydig cell structure and function in vitro and in vivo. Exp Mol Pathol 58:179–193. https://doi.org/10.1006/exmp.1993.1016

La Rocca C, Tait S, Guerranti C et al (2015) Exposure to endocrine disruptors and nuclear receptors gene expression in infertile and fertile men from Italian areas with different environmental features. Int J Environ Res Public Health 12:12426–12445. https://doi.org/10.3390/ijerph121012426

Lara NLM, Costa GMJ, Avelar GF, et al (2018) Testis physiology—overview and histology. Encycl Reprod 105–116

Lea RG, Byers AS, Sumner RN et al (2016) Environmental chemicals impact dog semen quality in vitro and may be associated with a temporal decline in sperm motility and increased cryptorchidism. Sci Rep. https://doi.org/10.1038/srep31281

Li L-H, Jester WF, Orth JM (1998) Effects of relatively low levels of mono-(2-ethylhexyl) phthalate on cocultured sertoli cells and gonocytes from neonatal rats. Toxicol Appl Pharmacol 153:258–265. https://doi.org/10.1006/taap.1998.8550

Lukacova J, Jambor T, Knazicka Z et al (2015) Dose- and time-dependent effects of bisphenol A on bovine spermatozoain vitro. J Environ Sci Heal Part A 50:669–676. https://doi.org/10.1080/10934529.2015.1011963

MacLeod DJ, Sharpe RM, Welsh M et al (2010) Androgen action in the masculinization programming window and development of male reproductive organs. Int J Androl 33:279–287. https://doi.org/10.1111/j.1365-2605.2009.01005.x

Main KM, Mortensen GK, Kaleva MM et al (2006) Human breast milk contamination with phthalates and alterations of endogenous reproductive hormones in infants three months of age. Environ Health Perspect 114:270–276. https://doi.org/10.1289/ehp.8075

National Research Council (US) Committee on the Health Risks of Phthalates (2008) National Research Council (US) Committee on the Health Risks of Phthalates. Phthalates and Cumulative Risk Assessment: The Tasks Ahead. National Academies Press (US), Washington (DC)

Oishi S, Hiraga K (1980) Testicular atrophy induced by phthalic acid esters: effect on testosterone and zinc concentrations. Toxicol Appl Pharmacol 53:35–41. https://doi.org/10.1016/0041-008x(80)90378-6

Oskam IC, Lyche JL, Krogenæs A et al (2005) Effects of long-term maternal exposure to low doses of PCB126 and PCB153 on the reproductive system and related hormones of young male goats. Reproduction 130:731–742. https://doi.org/10.1530/rep.1.00690

Pant N, Pant A, Shukla M et al (2010) Environmental and experimental exposure of phthalate esters: the toxicological consequence on human sperm. Hum Exp Toxicol 30:507–514. https://doi.org/10.1177/0960327110374205

Parmar D, Srivastava S, Seth P (1988) Effect of di(2-ethylhexyl)phthalate (DEHP) on hepatic mixed function oxidases in different animal species. Toxicol Lett 40:209–217. https://doi.org/10.1016/0378-4274(88)90043-4

Pocar P, Fiandanese N, Secchi C et al (2012) Exposure to Di(2-ethyl-hexyl) phthalate (DEHP) in uteroand during lactation causes long-term pituitary-gonadal axis disruption in male and female mouse offspring. Endocrinology 153:937–948. https://doi.org/10.1210/en.2011-1450

Rozati R, Reddy PP, Reddanna P, Mujtaba R (2002) Role of environmental estrogens in the deterioration of male factor fertility. Fertil Steril 78:1187–1194. https://doi.org/10.1016/s0015-0282(02)04389-3

Saillenfait AM, Payan JP, Fabry JP et al (1998) Assessment of the developmental toxicity, metabolism, and placental transfer of Di-n-butyl phthalate administered to pregnant rats. Toxicol Sci 45:212–224. https://doi.org/10.1093/toxsci/45.2.212

Sathyanarayana S, Karr CJ, Lozano P et al (2008) Baby care products: possible sources of infant phthalate exposure. Pediatrics 121:e260–e268. https://doi.org/10.1542/peds.2006-3766

Sharpe RM, Auharek S, Scott HM, de Franca LR, Drake AJ, van den Driesche S (2011) Origin of testicular dysgenesis syndrome disorders in the Masculinization programming Window: relevance to final testis size (=Sperm Production). In: Bourguignon JP, Jégou B, Kerdelhué B, Toppari J, Christen Y (eds) Multi-system endocrine disruption. Research and perspectives in endocrine interactions. Springer, Berlin, Heidelberg

Silva MJ, Reidy JA, Herbert AR et al (2004) Detection of phthalate metabolites in human amniotic fluid. Bull Environ Contam Toxicol. https://doi.org/10.1007/s00128-004-0374-4

Singleton DW, Feng Y, Chen Y et al (2004) Bisphenol-A and estradiol exert novel gene regulation in human MCF-7 derived breast cancer cells. Mol Cell Endocrinol 221:47–55. https://doi.org/10.1016/j.mce.2004.04.010

Skakkebæk NE, Rajpert-De Meyts E, Main KM (2001) Testicular dysgenesis syndrome: an increasingly common developmental disorder with environmental aspects: opinion. Hum Reprod 16:972–978. https://doi.org/10.1093/humrep/16.5.972

Skakkebaek NE, Rajpert-De Meyts E, Buck Louis GM et al (2016) Male reproductive disorders and fertility trends: influences of environment and genetic susceptibility. Physiol Rev 96:55–97. https://doi.org/10.1152/physrev.00017.2015

The Danish Environmental Protection Agency (2013) Phthalate strategy. The Danish Environmental Protection Agency, Copenhagen

Vitku J, Heracek J, Sosvorova L et al (2016) Associations of bisphenol A and polychlorinated biphenyls with spermatogenesis and steroidogenesis in two biological fluids from men attending an infertility clinic. Environ Int 89–90:166–173. https://doi.org/10.1016/j.envint.2016.01.021

Wan HT, Mruk DD, Wong CKC, Cheng CY (2013) Targeting testis-specific proteins to inhibit spermatogenesis: lesson from endocrine disrupting chemicals. Expert Opin Ther Targets 17:839–855. https://doi.org/10.1517/14728222.2013.791679

Wang S-W, Wang SS-W, Wu D-C et al (2013) Androgen receptor-mediated apoptosis in bovine testicular induced pluripotent stem cells in response to phthalate esters. Cell Death Dis 4:e907. https://doi.org/10.1038/cddis.2013.420

Wang Y-X, You L, Zeng Q et al (2015) Phthalate exposure and human semen quality: results from an infertility clinic in China. Environ Res 142:1–9. https://doi.org/10.1016/J.ENVRES.2015.06.010

Welsh M, Saunders PTK, Fisken M et al (2008) Identification in rats of a programming window for reproductive tract masculinization, disruption of which leads to hypospadias and cryptorchidism. J Clin Invest 118:1479–1490. https://doi.org/10.1172/jci34241

Wooten KJ, Smith PN (2013) Canine toys and training devices as sources of exposure to phthalates and bisphenol A: quantitation of chemicals in leachate and in vitro screening for endocrine activity. Chemosphere 93:2245–2253. https://doi.org/10.1016/j.chemosphere.2013.07.075

Wu W, Zhou F, Wang Y et al (2017) Phthalate levels and related factors in children aged 6–12 years. Environ Pollut 220:990–996. https://doi.org/10.1016/J.ENVPOL.2016.11.049

Ye L, Zhao B, Hu G et al (2011) Inhibition of human and rat testicular steroidogenic enzyme activities by bisphenol A. Toxicol Lett 207:137–142. https://doi.org/10.1016/j.toxlet.2011.09.001

Yurdakok B, Tekin K, Daskin A, Filazi A (2015) Effects of polychlorinated biphenyls 28, 30 and 118 on bovine spermatozoa in vitro. Reprod Domest Anim 50:41–47. https://doi.org/10.1111/rda.12447

Yurdakok-Dikmen B, Stelletta C, Tekin K, et al (2017) Effects of phthalates on bovine primary testicular and epididimal cells in vitro. In: 56th Annual Meeting and ToxExpo. Baltimore, Maryland, USA. Abstract Book p 47

Yurdakok-Dikmen B, Stelletta C, Tekin K et al (2019) Effects of phthalates on bovine primary testicular culture and spermatozoa. Cytotechnology 71:935–947. https://doi.org/10.1007/s10616-019-00336-z
Acknowledgement
We thank Ankara University Faculty of Veterinary Medicine for providing the infrastructure and chemicals for the analysis. All datasets used in this study are available upon request from the corresponding author.
Ethics declarations
Conflict of interest
None of the authors has any conflict of interest to declare. There has been no financial support for this work that could have influenced its outcome.
Additional information
Publisher's Note
Springer Nature remains neutral with regard to jurisdictional claims in published maps and institutional affiliations.
About this article
Cite this article
Tekin, K., Arslan, P., Cil, B. et al. Companion animals get close to the toxic aspects of antropogenic world: cytotoxicity of phthalates and bisphenol A on dog testicular primary cells. Cytotechnology 72, 629–638 (2020). https://doi.org/10.1007/s10616-020-00401-y
Received:

Accepted:

Published:

Issue Date:

DOI: https://doi.org/10.1007/s10616-020-00401-y
Keywords
Bisphenol A

Phthalates

Canine testicular cells

In vitro toxicity