Abstract
l-Glutamine (l-Gln) instability in liquid media is a well-known fact. Also, negative effect of ammonia, one of the l-Gln degradation products, on viability of many cell cultures and on replication of different viruses has been described. However, negative effects of ammonia have been reported in doses excessively exceeding those that could be generated in regularly used liquid culture media due to spontaneous l-Gln breakdown (below 2 mM). Traditional virus vaccine production processes have been established and registered involving l-Gln containing media use. Eventual culture media replacement in the regular production process belongs to the major regulative changes that require substantial financial expenses. The aim of this study was to evaluate the effect of storage of Minimum Essential Media with Hanks salts on their relevant biological functions during virus vaccine production process in relation to l-Gln decrease. Our results show a cell type dependent effect of spontaneous l-Gln degradation during medium storage. They also suggest that for cell cultures used in measles, mumps, and rubella virus production the media retain their functionality in respect to cell viability or virus growth over a certain time window despite l-Gln degradation.
This is a preview of subscription content, log in to check access.
Access options
Buy single article
Instant access to the full article PDF.
US$ 39.95
Price includes VAT for USA
Subscribe to journal
Immediate online access to all issues from 2019. Subscription will auto renew annually.
US$ 199
This is the net price. Taxes to be calculated in checkout.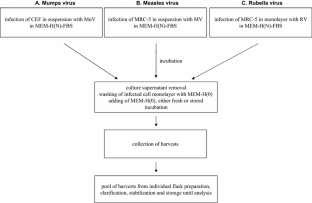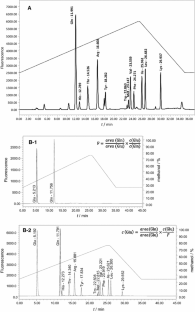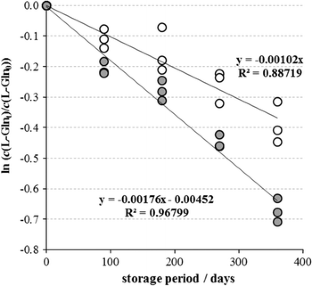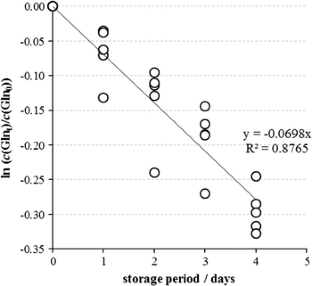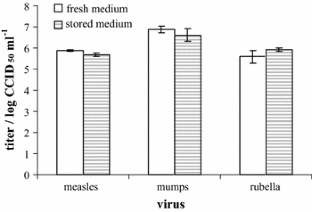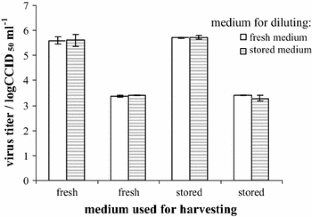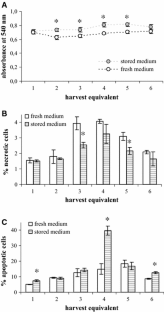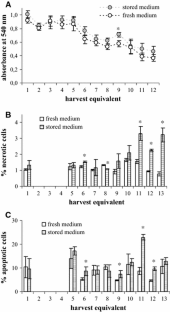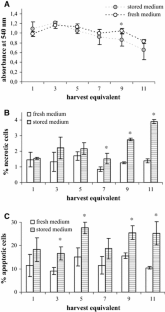 References
Araujo P (2009) Key aspects of analytical method validation and linearity evaluation. J Chromatogr B 877:2224–2234

Arii K, Kobayashi H, Kai T, Kokuba Y (1999) Degradation kinetics of l-glutamine in aqueous solution. Eur J Pharm Sci 9:75–78

Canning WM, Fields BN (1983) Ammonium chloride prevents lytic growth of reovirus and helps to establish persistent infection in mouse L-cells. Science 219:187–196

Farias G, Navarrete E, Kiss J, Kuznar J (1988) Effect of ammonium chloride on the multiplication of infectious necrosis virus. Arch Virol 98:155–162

Forcic D, Kosutic-Gulija T, Santak M, Jug R, Ivancic-Jelecki J, Markusic M, Mazuran R (2010) Comparisons of mumps virus potency estimates obtained by 50 % cell culture infective dose assay and plaque assay. Vaccine 28:1887–1892

Forcic D, Brgles M, Ivancic-Jelecki J, Santak M, Halassy B, Barut M, Jug R, Markusic M, Štrancar A (2011) Concentration and purification of rubella virus using monolithic chromatographic support. J Chromatogr B 879:981–986

Hassell T, Gleave S, Butler M (1991) Growth inhibition in cell culture. Appl Biochem Biotechnol 30:30–41

Heeneman S, Deuts NEP, Buurman WA (1993) The concentrations of glutamine and ammonia in commercially available cell culture media. J Immunol Methods 166:85–91

Khan K, Elia M (1991) Factors affecting the stability of l-glutamine in solution. Clin Nutr 10:186–192

Koyama AH, Uchida T (1989) The effect of ammonium chloride on the multiplication on Herpes simplex virus type 1 in Vero cells. Virus Res 13:271–282

Kutle L, Pavlović N, Dorotić M, Zadro I, Kapustić M, Halassy B (2010) Robustness testing of live attenuated rubella vaccine potency assay using fractional factorial design of experiments. Vaccine 28:5497–5502

Martinelle K, Haggstrom L (1993) Mechanisms of ammonia and ammonium ion toxicity in animal cells: transport across cell membranes. J Biotechnol 30:339–350

Mercille S, Massie B (1994) Induction of apoptosis in nutrient-deprived cultures of hybridoma and myeloma cells. Biotechnol Bioeng 44:1140–1154

Pasieka A, Morgan J (1959) Glutamine metabolism of normal and malignant cells cultivated in synthetic media. Nature 183:1201–1202

Schneider M, Marison IW, von Stockar U (1996) The importance of ammonia in mammalian cell culture. J Biotechnol 46:161–185

Singh RP, Al-Rubeai M, Gregory CD, Emery AN (1994) Cell death in bioreactors: a role for apoptosis. Biotechnol Bioeng 44:720–726

Tritsch GL, Moore GE (1962) Spontaneous decomposition of glutamine in cell culture media. Exp Cell Res 28:360–364

World Health Organization (1997) Live measles virus vaccine. Manual of laboratory methods. Document WHO/VSQ/97.04. World Health Organization, Geneva, pp 79–81

Yang M, Butler M (2000) Effects of ammonia on the glycosylation of human recombinant erythropoietin in culture. Biotechnol Prog 16:751–759

Yang M, Butler M (2002) Effects of ammonia and glucosamine on the heterogeneity of erythropoietin glycoforms. Biotechnol Prog 18:129–138
Acknowledgments
The authors wish to thank Mrs. Tamara Božić, MSc, and the Virus Vaccine Quality Control Unit as well as Mrs. Vesna Feletar, MS, and Mrs. Marija Živković, MS, from the Virus Vaccine Production Preparation Unit of the Institute of Immunology Inc., for their participation and collaboration in certain parts of this study. Also, we are grateful to Mr. Nediljko Pavlović, MSc, for his help in data analysis. The work was financed by the Institute of Immunology, Inc.
About this article
Cite this article
Jagušić, M., Forčić, D., Brgles, M. et al. Stability of Minimum Essential Medium functionality despite l-glutamine decomposition. Cytotechnology 68, 1171–1183 (2016). https://doi.org/10.1007/s10616-015-9875-8
Received:

Accepted:

Published:

Issue Date:
Keywords
Minimum Essential Medium (MEM)

l

-Glutamine

Cell viability

Apoptosis

Necrosis

Measles

Mumps

Rubella