Abstract
There is currently a growing research and clinical knowledge base regarding the application of Eastern traditions, especially mindfulness and other forms of meditation, to direct practice. As we incorporate new tools for intervention into our toolkit, it is important to expand our theoretical framework so that we can know when to utilize these tools, how their mechanism fits with the tools we already have, and what kinds of change or outcomes we should expect from utilizing them. These new tools are powerful across many experiences of distress, but clear guidelines are necessary to maximize their benefit. Berlin's cognitive-integrative perspective provides a framework that allows for reflective understanding and application of mind/body/spirit that is consistent with social work values and what we currently know about the underlying science of mind. Using concrete examples from direct practice, this paper will lay out the framework that is consonant with Siegel's interpersonal neurobiology, discussed in this volume, and also firmly rooted in the person-in-environment perspective that is characteristic of social work.
Access options
Buy single article
Instant access to the full article PDF.
US$ 39.95
Tax calculation will be finalised during checkout.
Subscribe to journal
Immediate online access to all issues from 2019. Subscription will auto renew annually.
US$ 79
Tax calculation will be finalised during checkout.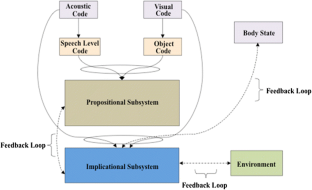 References
Bandura, A. (1977). Self-efficacy: Toward a unifying theory of behavioral change. Psychological Review, 84(2), 191–215.

Beck, A. T. (2005). The current state of cognitive therapy: A 40-year retrospective. Archives of General Psychiatry, 62, 953–959.

Berlin, S. B. (2002). Clinical social work: A cognitive-integrative perspective. New York: Oxford University Press.

Foa, E. B., & Chambless, D. L. (1978). Habituation of subjective anxiety during flooding in imagery. Behavior Research and Therapy, 16, 391–399.

Greenberg, L. S. (2002). Integrating and emotion-focused approach to treatment into psychotherapy integration. Journal of Psychotherapy integration, 12(2), 154–189.

Hahn, T. N. (1999). The miracle of mindfulness. Boston: Beacon Press.

Ishibashi, N. (2005). Barrier or bridge? The language of diagnosis in clinical social work. Smith College Studies in Social Work, 75(1), 65–80.

Kirk, S. A., & Kutchins, H. (1992). The selling of DSM. New York: Aldine de Gruyter.

Linehan, M. M. (1993). Change procedures: Part I and II (chapters 10 and 11). In Cognitive behavioral treatment of borderline personality disorder (pp. 292–370). NY: Guilford.

National Association of Social Work (2008). http://www.socialworkers.org/pubs/code/code.asp.

Perry, B. D., & Szalavitz, M. (2008). The boy who was raised as a dog and other stories from a psychiatrists notebook: What traumatized children can teach us about loss, love, and healing. New York: Basic Books.

Resick, P. A., Monson, C. M., & Rizvi, S. L. (2008). Posttraumatic stress disorder. In D. H. Barlow (Ed.), Clinical handbook of psychological disorders: A step-by-step treatment manual (4th ed., pp. 65–122). New York: Guilford Press.

Richmond, M. E. (1906). The retail method in reform. International Journal in Ethics, 16(2), 171–179.

Schwartz, J. M., & Beyette, B. (1996). Brain lock: Free yourself from obsessive–compulsive behavior. New York: ReganBooks.

Segal, Z. V., Williams, J. M. G., & Teasdale, J. D. (2002). Mindfulness-based cognitive therapy for depression. New York: Guilford Press.

Siegel, D. J., & Hartzell, M. (2003). How we keep it together and how we fall apart: The high road and the low road. In Parenting from the inside out: How a deeper self-understanding can help you raise children who thrive (pp. 154–184). New York: Jeremy P. Tarcher/Penguin.

Teasdale, J. D. (1988). Cognitive vulnerability to persistent depression. Cognition and Emotion, 2, 247–274.

Teasdale, J. D., & Barnard, P. J. (1993). Affect, cognition, and change: Re-modeling depressive thought. Hove, East Sussex, UK: Erlbaum.
About this article
Cite this article
Martinez, N.I. A Place for Every Tool and Every Tool in Its Place: Cognitive Integrative Perspective for Coherence on the New Frontier of Mind and Body Practice. Clin Soc Work J 42, 302–311 (2014). https://doi.org/10.1007/s10615-013-0473-y
Keywords
Cognitive-integrative perspective

Interacting cognitive subsystems

Mindfulness

Meditation