Abstract
Looters are reducing countless ancient sites to rubble in their search for buried treasures to sell on the international market. The trafficking of these and other stolen cultural objects has developed into a criminal industry that spans the globe. For numerous reasons, the small Southeast Asian nation of Cambodia presents an opportunity to ground this illicit trade in reality. This paper supplements previous studies that have detailed the pillaging of the country's archaeological sites, and aims to better comprehend the trafficking of its artifacts, through an investigation of their final destination: the international art market. Of course, the global market for Cambodian art is wide, but Sotheby's Auction House provides an excellent sample. For over 20 years, its Department of Indian and Southeast Asian Art in New York City has held regular sales of Cambodian antiquities, which have been well published in print catalogues and on the web. These records indicate that Sotheby's has placed 377 Khmer pieces on the block since 1988—when those auctions began—and 2010. An analysis of these sales presents two major findings. Seventy-one percent of the antiquities had no published provenance, or ownership history, meaning they could not be traced to previous collections, exhibitions, sales, or publications. Most of the provenances were weak, such as anonymous private collections, or even prior Sotheby's sales. None established that any of the artifacts had entered the market legally, that is, that they initially came from archaeological excavations, colonial collections, or the Cambodian state and its institutions. While these statistics are alarming, in and of themselves, fluctuations in the sale of the unprovenanced pieces can also be linked to events that would affect the number of looted antiquities exiting Cambodia and entering the United States. This correlation suggests an illegal origin for much of the Khmer material put on the auction block by Sotheby's.
Access options
Buy single article
Instant access to the full article PDF.
US$ 39.95
Tax calculation will be finalised during checkout.
Subscribe to journal
Immediate online access to all issues from 2019. Subscription will auto renew annually.
US$ 79
Tax calculation will be finalised during checkout.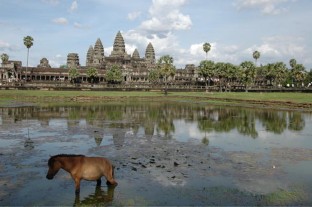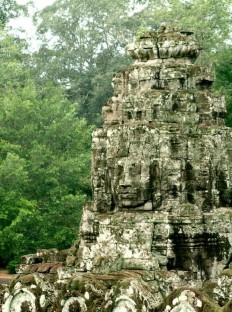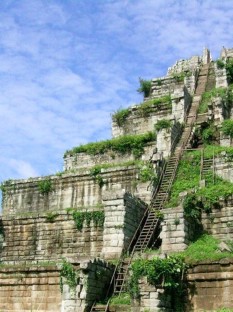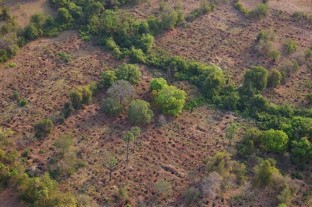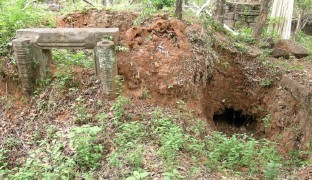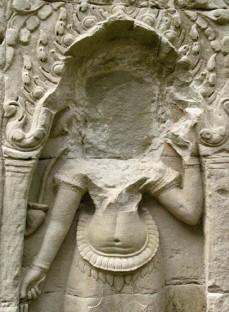 Notes
1.

Lipe notes that "All cultural materials, including cultural landscapes, that have survived from the past, are potentially cultural resources—that is, have some potential value or use in the present or future" (p. 2). He identifies four such values: associative/symbolic; informational; aesthetic; and economic. Archaeologists primarily value the informational value, and to a lesser extent, the associative/symbolic value. This approach promotes the preservation of cultural resources. On the other hand, "The aesthetic value of cultural resources, when coupled with a market in ancient or primitive art, can lead to the wholesale despoliation of archaeological sites and historic monuments, and thus preclude their use as informational or symbolic resources" (p. 7).

2.

Elia [18] and other archaeologists have long maintained "There is no doubt that these two activities—looting and collecting—are linked. In fact the antiquities market is an economic system based on elementary principles of supply and demand: Collectors (both private and institutional) create the demand, and looters create the supply through the intermediary of the dealers. The market drives the looting and the looting destroys the sites" (p. 240).

3.

Atwood [3] elaborates: "It is riskier to buy and sell pieces hacked off stolen monuments because there will be records and photographs of what those pieces looked like and where they stood originally. The same is true of pieces stolen from museums: in most cases, there will be records and accession numbers showing where they came from […] Antiquities pulled from the ground, however, have no such records, no catalogue numbers or schematic drawings, and so it is much more difficult to detect them as they move through the market and, if seized, to prove that they were plundered" (p. 10).

4.

5.

The looting of Cambodia's archaeological sites has been well chronicled in books, academic papers, news articles, and the reports of governmental and nongovernmental organizations. The NGO Heritage Watch, with which the author has worked since 2004, is dedicated to studying and combating the plundering and trafficking of Cambodian antiquities. In addition to conducting its own research, it also serves as a clearinghouse of information from other sources. See www.heritagewatchinternational.org.

6.

Labeling the public art market "legitimate" is a misnomer. Elia [16] has recognized that "Those who study the antiquities market, the author included, regularly make the mistake of talking about the 'illicit' market and the 'licit' market as if they were two separate entities, when in fact they are one and the same" (p. 245). Coggins [14] puts it more bluntly: "The modern international antiquities market is a black market" (p. 232).

7.

And, as Proulx urges, to connect the "locality" of looting in Cambodia with the "globality" of the illicit trade in its art.

8.

Sotheby's long time rival—Christie's—also auctions Cambodian antiquities. The author hopes to study their sales at a future date.

9.

Catalogues of Sotheby's auctions dating back to 1995 are published on the institution's website. See www.sothebys.com. For sales prior to this date, the author consulted print catalogues, which she accessed at the auction house's New York office. Catalogues can also be purchased from Sotheby's itself or found at art libraries throughout the United States.

10.

According to Elia [18], "This basic outline of how the antiquities market works as an economic system has been well know for almost a decade. The adoption of the UNESCO cultural property convention in 1970 brought the topic of looting and the illicit trade to the world's attention. In the 1970s a series of books exposed the looting-collecting nexus, including Dora Jan Hamblin's Pots and Robbers (1970), Karl Meyer's The Plundered Past (1973), and Bonnie Burnham's The Art Crisis (1975). A steady spate of articles, conference proceedings, and books has followed, including several detailed case studies of looting as well as of efforts to assess the problem of looting from a quantitative perspective. Based on all the information that has been readily available in the last few decades, no informed, rational person can deny that market demand, and therefore collecting is directly responsible for the looting of the world's cultural heritage" (240–241).

11.

The word "Khmer" is often used synonymously with "Cambodian," even though it technically it refers to the Khmer people and attributes of their culture, such as language and art. The Khmer probably migrated to Southeast Asia from China during the third millennium BC. After they settled in present-day Cambodia, their history parallels that of the country itself. Today, they make up 90% of the Cambodian population. ([25]: 10–13).

12.

Archaeological and historical evidence establishes that the Khmer Empire reached at least to Oc Eo in present-day Vietnam, Phimai in Thailand, and Wat Phu in Laos.

13.

For a detailed account of the ancient Khmer Empire written for the general public, which expands on this brief history, see Higham's The Civilization of Angkor Berkeley: University of California Press, 2001.

14.

15.

Ticket sales for Angkor Wat alone bring in approximately $30 million a year to Cambodia, though the tourism industry has been negatively affected by the worldwide recession. Despite this recent downturn, tourism revenue still makes up an extraordinary 13.6% of the Cambodian Gross Domestic Product (GDP), which equals approximately $1,561,000,000 (US). The vast majority of tourists are drawn to Cambodia because of its archaeological heritage. "Angkor ticket revenues up 20pc during Q1," Phnom Penh Post, March 30, 2010, available from www.phnompenhpost.com/index.php/2010033034485/Business/angkor-ticket-revenues-up-20pc-during-q1.html.

Ministry Program, Ministry of Tourism, http://www.mot.gov.kh/minister-program.php?id=11; Tourism Statistics Report, March 2010, Ministry of Culture http://www.cambodia-tourism.org/download/Cambodia_Touris_Statistics_2010.pdf.

16.

17.

18.

In addition, maintains offices in Singapore, Bangkok, Beijing, Korea, Kuala Lumpur, Manila, Shanghai, Taipei, Tokyo, Jakarta and auctions in Hong Kong. For more information on Sotheby's office locations, visit http://www.sothebys.com/app/live/office/OfficeLanding.jsp.

19.

It is interesting to note that Sotheby's Department of Indian and Southeast Asian art does not maintain any offices in South or Southeast Asia, which confirms that the demand for the region's art is coming from outside the region. See Sotheby's office location information at: http://www.sothebys.com/app/live/dept/DepartmentGlobal.jsp?dept_id=37.

20.

Only a fraction of all the antiquities auctioned by the Department of Indian and Southeast Asian Art were Khmer; the vast majority were from Central or South Asia, particularly the Himalayas and India.

21.

The Department has auctioned antiquities in its sales entitled Indian and Southeast Asian Art; Indian and Southeast Asian Works of Art; Indian, Himalayan, and Southeast Asian Art; Indian, Himalayan, and Southeast Asian Art and Indian Minatures; Arcade: Asian Art; and Asian Decorative Works of Art.

22.

368 unique Khmer antiquities were auctioned by Sotheby's Department of Indian and Southeast Asian Art in New York auctioned between 1988 and 2010. 9 of these were duplicates, auctioned twice during the study period, leading to a total of 377 lots. This study relied on Sotheby's descriptions for determining whether a Khmer antiquity was from Cambodia and excluded those that were sourced to other countries.

23.

These and other prices have not been adjusted for inflation.

24.

While Cambodia is a Buddhist country today, during much of the Angkorian Empire, it was Hindu.

25.

Other styles identified by Sotheby's were the Angkor Borei Style, Angkor Wat Style, Bakheng Style, Bakong Style, Baphuon Style, Bayon Style, Koh Ker Stlyle, Phnom Da Style, Pre Rup Style, Preah Ko Style, and Pre-Angkor Style.

26.

Atwood [3] encapsulates the contribution that provenance has made to our knowledge about the past: "When ancient sites are excavated carefully and methodically by trained archaeologists, all of humanity can gain an understanding into how those societies lived, how they worshiped, how they raised their children, what they valued. Most of what we know about ancient life has been gained in this way. Through modern archaeology we know that Iraqis invented the wheel about 3000 B.C., that Vikings reached America five centuries before Columbus, that humans first crossed from Asia to Alaska about 14,000 years ago and filled the American continent within a few centuries, that the Incas practiced a form of brain surgery, that plagues of European diseases like smallpox swept through the Indian settlements in Florida a few years before any Europeans arrived there, that early Mexicans took a weed and cultivated it over centuries to turn it into corn. None of this knowledge was handed down orally from generation to generation; nor, in most case, was it written in ancient texts. We know it because scientists were able to spend years descending through minute layers of sediment with toothbrushes, trowels, and picks at undisturbed sites. How do we know about the origins of corn, for example? Because archaeologists near Mexico City discovered grains of pollen form corn plants dating from thousands of years back at 150 below ground" (p. 9).

27.

While it is possible to appreciate the beauty of Khmer antiquities without a provenance, art historians like Helen Jessup [25] have recognized that the context of these objects is critical to improving our appreciation of ancient Cambodia: "Our knowledge is limited, as there is no written record, and any understanding of the culture is dependent on archaeological investigations of urban sites and material evidence such as bronze and ceramic artifacts. When these are divorced from matrix, which is the case with most of the objects preserved in museums, we cannot tell whether they were imported or locally made, whether they indicate a pervasive culture in the region or efficient trade connections that distributed single-source production over a wide area" (pp. 8–9). Atwood [3] expresses a similar sentiment more humorously: "Looted objects are pretty but dumb" (10).

28.

29.

Coggins [14] observes that "The differences are exemplified by the difference between the stark English provenience, meaning the original context of an object, and the more melodious French provenance used by the art world, which may include the original source but is primarily concerned with a history of ownership" (234).

30.

"Old collection provenances are notoriously untrustworthy; in fact, they have become something of a joke since Karl Meyer exposed them back in 1973 in The Plundered Past as a convenient way for dealers to 'launder' objects that are in fact looted and smuggled. Forgeries of provenances have become as commonplace as forged antiquities." ([18]; p. 245).

31.

Land Law art. 15 (2001). Article 4 of the 1992 Land Law also had a similar "patrimony law."

32.

In 1930, the French adventurer and author André Malraux wrote La Voie Royale, a novel about two European explorers who (like himself) plundered bas-reliefs from the Cambodian temple of Banteay Srei. The book was closely based on Malraux's own experiences in Indochina. He is most famous for his later existential novel La Condition Humaine, also set in Asia, for which he won the Prix Goncourt. Malraux is considered one of France's greatest statesmen and is a recipient of the Medaille de Résistance, the Croix de Guerre, and the Distinguished Service Order.

33.

34.

35.

These include, among others, the Metropolitan Museum of Art in New York City; the Museum of Fine Arts in Boston, the Freer and Sackler Galleries in Washington, DC; the Art Institute of Chicago; the J. Paul Getty Museum in Los Angeles; and the Honolulu Academy of Arts.

36.

37.

Less scrupulous collectors and dealers often rationalize the illicit antiquities trade by noting that art has been plundered as long as it has been in existence (much like those who justify prostitution because it is the world's oldest profession). While this argument has obvious logical flaws—just because something was done in the past does not make it right—Atwood [3] has also established that "Today's antiquities trade bears no more relation to those historical examples than modern weapons of war to muskets and pistols" (12).

38.

Bruno Dagens, Angkor: Heart of Asian Empire 20–21 (1995).

39.

C.M. Bhandari, Saving Angkor 109 (1995).

40.

Dagens at 64–68. None of the antiquities in the present study can be traced to any of these established collections.

41.

U.N. Educ., Sci. & Cultural Org. [UNESCO], Final Report: Means of Prohibiting and Preventing the Illicit Import, Export and Tranfer of Ownership of Cultural Property, 3 U.N. Doc SHC/MD/5 (Feb. 27, 1970).

42.

Patrick J. O'Keefe, Trade in Antiquities: Reducing Destruction and Theft 122 (1997).

43.

Convention on the Means of Prohibiting and Preventing the Illicit Import and Export and Transfer of Ownership of Cultural Property, Nov. 14, 1970, 823 U.N.T.S. 231 [hereinafter UNESCO Convention].

44.

Henry Kamm, Cambodia xvii (1998).

45.

46.

47.

See generally Kamm at 134–143.

48.

49.

50.

51.

Ang Chouléan et al., Angkor: Past, Present, and Future 112 (1998).

52.

Between 2004 and 2006, on behalf of Heritage Watch, the author conducted surveys of looting at such sites throughout Cambodia—including Koh Ker, Banteay Chmmar, Beng Melea, Phnom Banan, Phnom Chisor, and Tonle Bati. These studies were originally meant to map the extent of looting, but the destruction was so ubiquitous that plotting it would simply have created overlays of the temple layouts. Therefore, the few remaining architectural elements and statuary were plotted and photographed, along with particularly egregious incidents of looting.

53.

These are the Provisions Relating to the Judiciary and Criminal Law and Procedure Applicable in Cambodia During the Transitional Period [UNTAC Criminal Code] (1992) and the Law on the Protection of Cultural Heritage (1996).

54.

55.

56.

For a documentary that investigated Sotheby's sales of Khmer antiquities, in which the author participated, see http://www.pbs.org/wnet/religionandethics/week925/cover.html. The producers made repeated request to the auction house for more information on its Khmer art sales, which were never answered.

57.

Of course, even if Cambodian and U.S. efforts have effectively reduced public sales of looted Khmer artifacts in New York, it is impossible to know whether the illicit trade is actually being reduced, or simply driven further underground.

58.

Wild Aid's long-running and award-winning campaign against the illicit wildlife trade is encapsulated by its slogan: "When the buying stops, the killing can too." Through the organization's efforts, this message still reaches a billion people a week, and is credited with changing cultural norms regarding the sale of ivory and other animal parts. See www.wildaid.org.
References
1.

Anderson, K. (2002). The international theft and illicit export of cultural property. New England Journal of International & Comparative Law, 8(2), 1–26. Retrieved December 20, 2007 from http://www.nesl.edu/intljournal/vol8/anderson_v8n2.pdf

2.

Ashenfelter, O., & Graddy, K. (2005). Anatomy of the rise and fall of a price-fixing conspiracy: auctions at Sotheby's and Christie's. Journal of Competition Law & Economics, 1(1), 3–20.

3.

Atwood, R. (2004). Stealing history: Tomb raiders, smugglers, and the looting of the ancient world. New York: St Martin's.

4.

Beech, H. (2003). Asia's looted treasures spirited away. Time Asia, 13 October. Retrieved December 20, 2007 from http://www.time.com/time/asia/covers/501031020/story.html

5.

Bowman, B. (2008). Transnational crimes against culture: looting at archaeological sites and the 'grey' market in antiquities. Journal of Contemporary Criminal Justice, 24(3), 225–242.

6.

Brodie, N. (2002). Introduction. In N. Brodie & K. Tubb (Eds.), Illicit antiquities: The theft of culture and the extinction of archaeology. London: Routledge.

7.

Brodie, N., & Watson, P. (1999). A symposium-illicit antiquities: the destruction of the world's archaeological heritage 22–25 October 1999, Cambridge. Culture Without Context 5 (Autumn). Retrieved December 21, 2007 from http://www.mcdonald.cam.ac.uk/projects/iarc/culturewithoutcontext/issue5/brodie-watson.htm#top

8.

Brodie, N., Doole, J., & Watson, P. (2000). Stealing history: The illicit trade in cultural material. Cambridge: The McDonald Institute for Archaeological Research.

9.

Brodie, N., Doole, J., & Renfrew, C. (Eds.). (2001). Trade in illicit antiquities: The destruction of the world's archaeological heritage. Cambridge: McDonald Institute for Archaeological Research.

10.

Brodie, N., Kersel, M., Luke, C., & Tubb, K. (Eds.). (2006). Archaeology, cultural heritage, and the antiquities trade. Gainesville: University Press of Florida.

11.

Chippindale, C., et al. (2001). Collecting the classical world: first steps in a quantitative history. International Journal of Cultural Property, 10(1), 1–31.

12.

Chippindale, C., & Gill, D. (2000). Material consequences of contemporary classical collecting. American Journal of Archaeology, 104(3), 463–511.

13.

Coggins, C. (1969). Illicit traffic in pre-Columbian antiquities. Art Journal, 29(1), 94–98.

14.

Coggins, C. (2005) Observations of a Combatant. 231-Who Owns the Past? Cultural Policy, Cultural Property, and the Law 2005.

15.

Department of Justice (USDOJ) (2011). Cultural property crimes program. Retrieved January 18, 2011 from, http://www.justice.gov/usncb/programs/cultural_property_program.php

16.

Elia, R. (1995). Conservators and unprovenanced objects: Preserving the cultural heritage or servicing the antiquity trade? In K. Tubb (Ed.), Antiquities trade or betrayed (pp. 244–255). London: Archetype Books.

17.

Elia, R. (2001). Analysis of the looting, selling, and collecting of apulian red-figure vases: A quantitative approach. In N. Brodie et al. (Eds.), Trade in illicit antiquities: The destruction of the world's archaeological heritage. Cambridge: McDonald Institute for Archaeological Research.

18.

Elia, R. (2009). Mythology of the antiquities market. In Nafzier & Nicgorski (Eds.), Cultural heritage issues: Legacy of conquest, colonization, and commerce (pp. 239–252). Leiden: Brill.

19.

Federal Bureau of Investigation (2010). Art theft program. Retrieved December 18, 2010 from, http://www.fbi.gov/hq/cid/arttheft/arttheft.htm

20.

Gilgan, E. (2001). Looting and the market for maya objects: A Belizean perspective. In N. Brodie et al. (Eds.), Trade in illicit antiquities: The destruction of the world's archaeological heritage. Cambridge: McDonald Institute for Archaeological Research.

21.

Gill, D., & Chippindale, C. (1993). Material and intellectual consequences of esteem for Cycladic figures. American Journal of Archaeology, 97(3), 602–673.

22.

Gill, D., & Chippindale, C. (2001). The trade in looted antiquities and the return of cultural property: A British parliamentary inquiry. International Journal of Cultural Property, 11(1), 50–64.

23.

Gutchen, M. (1983). The destruction of archaeological resources in Belize, Central America. Journal of Field Archaeology, 10(2), 217–227.

24.

Interpol (2010). Works of Art. Retrieved March 22, 2007 from http://www.interpol.int/Public/WorkOfArt/

25.

Jessup, H. I. (2004). Art and architecture of Cambodia. London: Thames & Hudson.

26.

Mackenzie, S. R. M. (2005). Going, going, gone: Regulating the market in illicit antiquities. Leicester: Institute of Art and Law.

27.

Mason, C. (2004). The art of the steal: Inside the Sotheby's–Christie's auction house scandal. New York: Putnam.

28.

Nørskov, V. (2002). Greek vases for sale: Some statistical evidence. In N. Brodie & K. Tubb (Eds.), Illicit antiquities: The theft of culture and the extinction of archaeology. London: Routledge.

29.

Paredes Maury, S. (1999). Surviving in the rainforest: the realities of looting in the rural villages of el Peten, Guatemala. Foundation for the Advancement of Meso-American Studies (FAMSI). Retrieved December 20, 2007 from http://www.famsi.org/reports/95096/index.html

30.

Pastore, G. (2001). The looting of archaeological sites in Italy. In N. Brodie et al. (Eds.), Trade in illicit antiquities: The destruction of the world's archaeological heritage. Cambridge: McDonald Institute for Archaeological Research.

31.

Proulx, B. B. (2010). Organized criminal involvement in the illicit antiquities trade. Trends in Organized Crime, 14(1), 1–29.

32.

Roosevelt, C., & Luke, C. (2006). Looting Lydia: the destruction of an archaeological landscape in western Turkey. In N. Brodie, M. Kersel, C. Luke, & K. Tubb (Eds.), Archaeology, cultural heritage, and the antiquities trade. Gainesville: University Press of Florida.

33.

Schick, J. (1998). The Gods are leaving the country. Bangkok: White Orchid.

34.

Sotheby's (2011a). About Sotheby's Corporate History. Retrieved February 13, 2011 from, http://www.sothebys.com/about/corporate/as_corphistory.html

35.

Sotheby's (2011b). Sotheby's Global Departments. Retrieved February 12, 2011 from, http://www.sothebys.com/app/live/dept/DepartmentGlobal.jsp?dept_id=35

36.

Sotheby's (2011c). Sotheby's Indian & Southeast Asian Art Department. Retrieved February 12, 2011 from http://www.sothebys.com/app/live/dept/DepartmentGlobal.jsp?dept_id=37

37.

Toner, M. (2002). The past in Peril. Tallahassee: Southeast Archeological Center, National Park Service.

38.

Watson, P. (1997). Sotheby's: The inside story. London: Bloomsbury.

39.

Watson, P. (2006). The Medici conspiracy: The illicit journey of looted antiques from Italy's tomb raiders to the world's greatest museums. New York: Public Affairs.
About this article
Cite this article
Davis, T. Supply and demand: exposing the illicit trade in Cambodian antiquities through a study of Sotheby's auction house. Crime Law Soc Change 56, 155 (2011). https://doi.org/10.1007/s10611-011-9321-6
Keywords
Archaeological Site

Khmer Rouge

Auction House

Illicit Trade

Antiquity Trade