Abstract
As web technology and (big) data continue to transform how we organize ourselves, scholarly research increasingly zooms in on the socio-material conditions of citizen participation and public engagement, the objects and devices that organize publics. Where social issues may often be the driver of such public engagement, increasingly the city and, more specifically, the neighborhood itself have become a central objects connecting their inhabitants through online networks and neighborhood events. Tools and apps for citizen participation then weave together neighborhood stakeholders (e.g. inhabitants, municipal parties and entrepreneurs). This paper zooms in on a sample of 40 such tools that enable and organize bottom-up citizen participation in the city of Amsterdam. Combining a theoretical framework with content analysis, digital methods and data visualization, this paper marks the starting point of a longitudinal analysis of online tools for the urban bottom-up movement.
Access options
Buy single article
Instant access to the full article PDF.
US$ 39.95
Tax calculation will be finalised during checkout.
Subscribe to journal
Immediate online access to all issues from 2019. Subscription will auto renew annually.
US$ 79
Tax calculation will be finalised during checkout.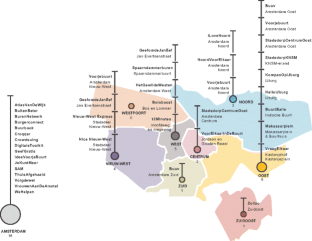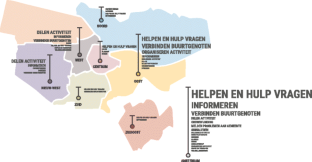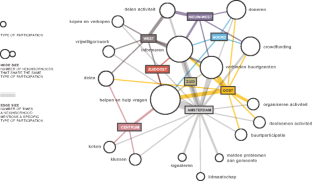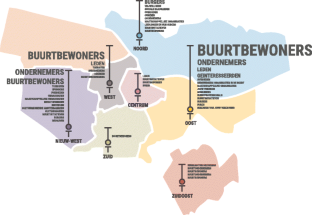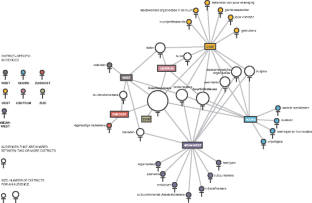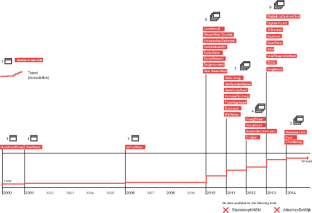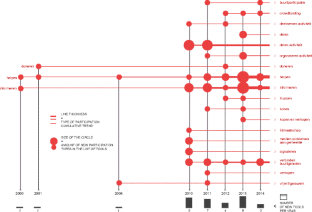 Notes
1.

The rise and fall in public interest has been described by economist Anthony Downs, who in his article 'Up and down with ecology – the "issue attention cycle,"' (1972) discusses how the environment, as any societal issue, is subject to a rise and fall in public interest. The issue attention cycle knows five stages: (1) the pre-problem stage, (2) alarmed discovery and euphoric enthusiasm, (3) realizing the cost of significant progress, (4) gradual decline of intense public interest and, lastly, (5) the post-problem stage (1972, pp. 39–40). In a more recent application of this term, content analysts McComas and Shanahan (1999) compared the climate change news coverage in the two major US newspapers The New York Times and The Washington Post from 1980 to 1995, in what they referred to as a '(de)construction' of the issue attention cycle for environmental issues. The researchers indeed found cyclical attention to the issue of climate change, and even recognized its different stages in which "the implied danger and consequences of global warming gain more prominence on the upswing of newspaper attention, whereas controversy among scientists receives greater attention in the maintenance phase. The economics of dealing with global warming also receive greater attention during the maintenance phase and downside of the attention cycle" (1999:30). Where McComas and Shanahan stressed the importance of the "role played by narratives in driving media attention to environmental issues", others have stressed how real-life events (such as extreme weather) are a crucial catalyst of public attention for an issue. This counts especially for issues of "celebrity status", which is certainly true for the environment (McComas and Shanahan 1999, p.33, Ungar 1992). Another approach to the cycles in attention for issues may be gleaned from Latour, as discussed later in this section.

2.

This object-centered approach is crucial to designers in the Internet of Things, working on (the design of) object-centered participation and in particular the idea of 'object-centered sociality,' as described by Jyri Engestrom (2005).

3.

The inventory of websites for bottom-up initiative in Amsterdam started by creating a long list, based on three interviews in September 2014, with experts in the field who together compiled a list of 60 bottom-up initiatives. This list was then extended based on 14 short expert interviews, at a meeting on the theme of neighborhood communities and online tools at the urban culture platform Pakhuis de Zwijger, October 13th 2014 (http://www.dezwijger.nl/118970/nl/buurtcommunities-6-online-platforms). This version listed 80 initiatives. In a third step, the inventory was increased to a hundred websites, using new keywords mentioned at the neighborhood communities meeting and online search queries using Google Search. The final longlist contained 100 URLs of the websites of bottom-up initiatives in Amsterdam. In the next phase, the long-list was narrowed down using two criteria: 1) Is it a website for bottom-up initiatives? 2) Is the website currently being used in Amsterdam? This resulted in a shortlist of 40 URLs.

4.

At the event described in footnote 3, participants described how this local focus was the result of an urge to do something that is meaningful and results in practical and visible improvements, often connected to (concerns related to) greater societal issues, such as global warming, inclusiveness and the ageing society. Communities wanted to contribute to positive change, and often expressed frustrations and a lack of trust in traditional institutions.

5.

A follow-up study includes the use of Facebook pages and their relationship to the initiative's website.

6.

The following data were collected from the 40 URLs: the description of the tool, year of establishment, target audiences, number of users, features (calendar, map, newsletter, et cetera), social media buttons, geo-location (which neighborhood[s]), language (available language versions of the tool), and the means of participation listed on the website, capturing the 'actor language' firstly without translating the terminology into more common categories.

7.

AtlasVandeWijk, BuitenBeter, BurenNetwerk, Burgerconnect, Buurbook, Croqqer, Crowdswing, DigitaleToolkit, GeefGratis, IdeeVoorJeBuurt, JeKuntMeer, SAM, ThuisAfgehaald, Volgdewet, VrouwenAanDeAmstel and WeHelpen.

8.

On neighborhood budgets in Amsterdam-Oost, see: 'www.budgetmonitoring.nl', and 'www.oost.amsterdam.nl/buurten/buurtenpaginas/buurtbegroting-2014/'.

9.

Further research to date has not yet identified more neighborhood initiatives in this district, so this might still be the only one.

10.

For two tools we have found no data: StadsdorpKNSM and AtlasVanDeWijk.

11.

In this research we have collected data about the websites, not about the actual usage of the websites.

12.

Here we would want to create a comprehensive inventory of the websites used in Amsterdam, which we currently estimate to be around 100.
References
Engeström, Jyri (2005). Why Some Social Networks Work and Others Don't, or the Case for Object-Centered Sociality, Zengestrom.com. http://www.zengestrom.com/blog/2005/04/why-some-social-network-services-work-and-others-dont-or-the-case-for-object-centered-sociality.html. Accessed 21 March 2015.

Hamari, Juho, Mimmi Sjöklint and Antti Ukkonen (2015). The Sharing Economy: Why People Participate in Collaborative Consumption, Social Science Research Network (SSRN). http://dx.doi.org/10.2139/ssrn.2271971. Accessed 21 March 2015.

Knorr Cetina, Karin (1997). Sociality with objects: social relations in postsocial knowledge societies, Theory, Culture & Society, vol. 14, no. 4, pp. 1–30.

Lash, Scott and Celia Lury (2007). Global Culture Industry: The Mediation of Things. Cambridge: Polity Press.

Latour, Bruno (2005). Reassembling the Social: An Introduction to Actor-Network-Theory. Oxford: Oxford University Press.

Majcher, Kristin (2014). Citizen Technologists. MIT Technology Review. http://www.technologyreview.com/news/532521/citizen-technologists/. Accessed 21 March 2015.

Marres, Noortje (2012). Material Participation: Technology, the Environment and Everyday Publics. London: Palgrave McMillan.

Marres, Noortje and Javier Lezaun (2011). Materials and devices of the public: an introduction. Economy and Society, vol. 40, no. 4. doi:10.1080/03085147.2011.602293.

Ratto, Matt and Megan Boler (Eds.) (2014). DIY Citizenship: Critical Making and Social Media. Cambridge, MA.: MIT Press.

Rossiter, Ned (2006). Organized Networks: Media Theory, Creative Labour, New Institutions. Rotterdam: nai010 Publishers.

Schatzki, Theodore R., Karen Knorr-Cetina and Eike von Savigny (Eds.) (2001). The Practice Turn in Contemporary Theory. London: Routledge.

Waal, Martijn de (2014). The City as Interface: How New Media Are Changing the City. Rotterdam: nai010 Publishers.
Acknowledgments
The research for the case study was conducted at the Citizen Data Lab during a data sprint in October 2014, with fellow researchers Fernando van der Vlist and Cristel Kolopaking of the Digital Methods Initiative at the University of Amsterdam, Dept. of Media Studies, and information designers Gabriele Colombo, Federica Bardelli and Carlo de Gaetano of Density Design Lab at the Politecnico di Milano. We would like to thank Pakhuis de Zwijger, Juan-Carlos Goilo at the Amsterdam municipality and Michel Vogler at Hallo IJburg for their collaboration. Furthermore, we would like to thank Amsterdam Creative Industries Network for their support.
About this article
Cite this article
Niederer, S., Priester, R. Smart Citizens: Exploring the Tools of the Urban Bottom-Up Movement. Comput Supported Coop Work 25, 137–152 (2016). https://doi.org/10.1007/s10606-016-9249-6
Keywords
Actor-network theory

Citizen participation

Content analysis

Neighborhood initiatives

Participatory turn

Public engagement