Synthesis of Lupeol from Betulin
Lupeol (1) is a pentacyclic lupane-type triterpenoid that exhibits important pharmacological properties, e.g., antiangiogenic, antimicrobial, antiproliferative, anti-inflammatory, and cholesterol-lowering. It has demonstrated high pharmacological potential in in vitro and in vivo studies for treating inflammations, arthritis, diabetes, and cardiological and oncological diseases [1, 2]. Therefore, the goal of the work was to develop a modified synthetic scheme for lupeol.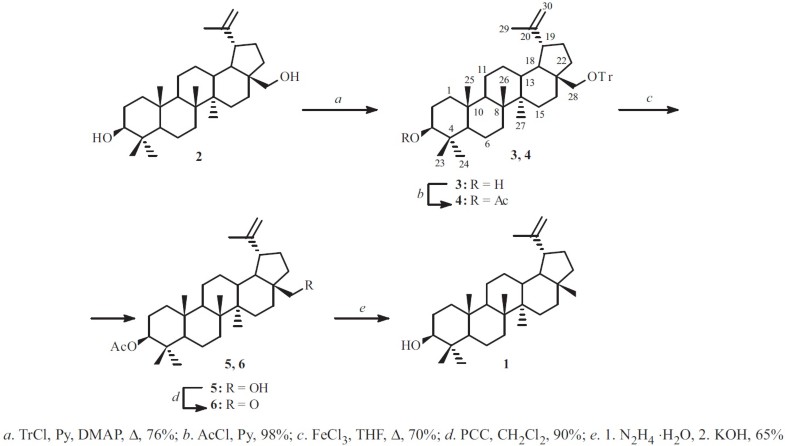 Notes
Acknowledgment
The work used equipment at the Khimiya CUC, UfIC, UFRC, RAS. The work was financially supported by Russian Foundation for Basic Research Grant 17-03-01050 A.
Copyright information
© Springer Science+Business Media, LLC, part of Springer Nature 2019