Abstract
Facial nonmanual signals and expressions convey critical linguistic and affective information in signed languages. However, the complexity of human facial anatomy has made the implementation of these movements a particular challenge in avatar research. Recent advances have improved the possible range of motion and expression. Because of this, we propose that an important next step is incorporating fine detail such as wrinkles to increase the visual clarity of these facial movements for the purposes of enhancing the legibility of avatar animation, particularly on small screens. This paper reviews research efforts to portray nonmanual signals via avatar technology and surveys extant illumination models for their suitability for this application. Based on this information, The American Sign Language Avatar Project at DePaul University has developed a new technique based on commercial visual effects paradigms for implementing realistic fine detail on the Paula avatar that functions within the complexity constraints of real-time sign language avatars.
Access options
Buy single article
Instant access to the full article PDF.
USD 39.95
Price includes VAT (USA)
Tax calculation will be finalised during checkout.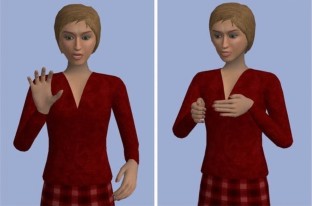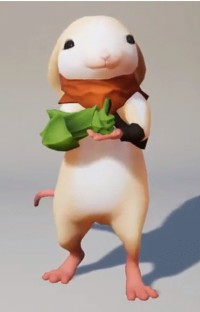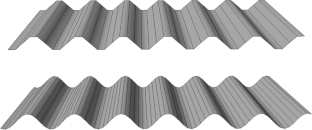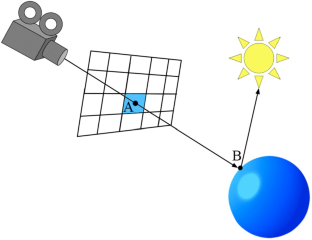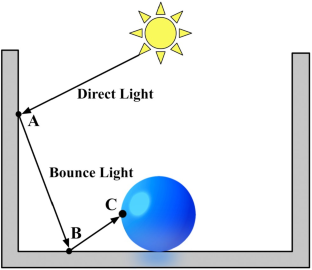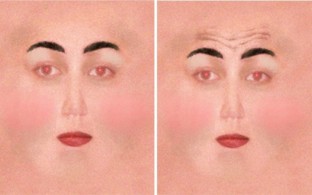 References
Appel A (1968) Some techniques for shading machine renderings of solids. AFIPS 1968. Proc Spring Joint Comput Conf 32:37–45. https://doi.org/10.1145/1468075.1468082

Bridges B, Metzger M (1996) Deaf tend your non-manual signals in ASL. Calliope Press, Silver Spring

Cohen M, Greenberg D (1985) The hemi-cube: a radiosity solution for complex environments. ACM Siggraph Comput Graph 19(3):31–40. https://doi.org/10.1145/325165.325171

Corson R, Glavan J, Norcross BG (2015) Stage makeup, 10th edn. Pearson Canada

Ebling S, Glauert J (2016) Building a Swiss German Sign Language avatar with JASigning and evaluating it among the Deaf community. Univ Access Inf Soc 15(4):577–587

Efthimiou E, Fontinea S.E., Hanke T, Glauert J, Bowden R, Braffort A, Goudenove F (2010) Dicta-sign sign language recognition, generation, and modelling: a research effort with application in Deaf communication. In: Proceeding of the 4th workshop on the representation and processing of sign languages: corpora and sign language technologies, pp 80–83

Elliott R, Glauert J, Kennaway J, Marshall I (2000) The development of language processing support for the ViSiCAST project. Fourth Annual ACM Conference on Assistive Technologies 2000:101–108. https://doi.org/10.1145/354324.354349

Elliott R, Glauert J, Jennings V, Kennaway JR (2004) An overview of the SiGML notation and SiGML signing software system. In: Sign language processing satellite workshop of the fourth international conference on language resources and evaluation, LREC, pp. 98–104

Elliott R, Glauert J, Kennaway J, Marshall I, Safar E (2008) Linguistic modelling and language-processing technologies for Avatar-based sign language. Univ Access Inf Soc 6(4):375–391. https://doi.org/10.1007/s10209-007-0102-z

Elliott R, Bueno J, Kennaway J, Glauert J (2010) Towards the integration of synthetic sign language animation with avatars into corpus annotation tools. In: 4th workshop on the representation and processing of sign languages: corpora and sign language technologies. Valletta, Malta

Hall R (1986) A characterization of illumination models and shading techniques. Vis Comput 2:268–277. https://doi.org/10.1007/BF02020427

Huenerfauth M, Kacorri H (2015) Augmenting EMBR virtual human animation system with MPEG-4 controls for producing ASL facial expressions. In: International symposium on sign language translation and avatar technology, vol. 3

Hughes JF, Van Dam A, Foley JD, Mcguire M, Feiner SK, Sklar DF (2014) Computer graphics: principles and practice. Upper Saddle River, Pearson Education

Hugo E (2006) Difference between standard direct illumination without shadow umbra, and radiosity with shadow umbra. Wikimedia Commons. https://commons.wikimedia.org/wiki/File:Radiosity_Comparison.jpg

Jiménez J, Xianchun W, Pesce A, Jarabo A (2016) Practical real-time strategies for accurate indirect occlusion. In: SIGGRAPH 2016 courses: physically based shading in theory and practice

Johnston O, Thomas F (1981) The illusion of life: disney animation. Disney Editions, New York

Kennaway JR, Glauert JRW, Zwitserlood I (2007) Providing signed content on the Internet by synthesized animation. ACM Trans Comput-Human Interact 14(3):15. https://doi.org/10.1145/1279700.1279705

Kipp M, Nguyen Q, Heloir A, Matthes S (2011) Assessing the deaf user perspective on sign language avatars. In: The proceeding of the 13th international ACM SIGACCESS conference on computers and accessibility, pp 107–114. https://doi.org/10.1145/2049536.2049557

Lico R (2018) Topics in real-time animation. ACM Siggraph 2018 courses. 17:1. https://doi.org/10.1145/3214834.3214882

Liu E, Llamas I, Cañada J, Kelly P (2019). Cinematic rendering in UE4 with real-time ray tracing and denoising. Ray Tracing Gems, pp 289–319

McDonald J, Wolfe R, Schnepp J, Hochgesang J, Jamrozik DG, Stumbo M, Berke L, Bialek M, Thomas F (2016) An automated technique for real-time production of lifelike animations of American Sign Language. Univ Access Inf Soc 15(4):551–566

Mori M (1970) The Uncanny Valley. IEEE Robot Autom Mag 19(2):98–100. https://doi.org/10.1109/MRA.2012.2192811

Osipa J (2010) Stop staring: facial modeling and animation done right, 3rd edn. Sybex

Phong BT (1975) Illumination for computer generated pictures. Commun ACM 18(6):311–317. https://doi.org/10.1145/360825.360839

Ritschel T, Grosch T, Seidel H (2009) Approximating dynamic global illumination in image space. In: Proceedings of the 2009 symposium on Interactive 3D graphics and games, pp 75–82. https://doi.org/10.1145/1507149.1507161

Scherson ID, Casparay E (1987) Data structures and the time complexity of ray tracing. Vis Comput 3(4):201–213. https://doi.org/10.1007/BF01952827

Schnepp J (2011) A representation of selected nonmanual signals in American sign language. Dissertation, DePaul University

Sims E, Silverglate D (2002) Interactive 3D characters for web-based learning and accessibility. ACM SIGGRAPH 2002 conference abstracts and applications. https://doi.org/10.1145/1242073.1242322

Smith B (2006) Phong components version 4. Wikimedia Commons. https://commons.wikimedia.org/wiki/File:Phong_components_version_4.png

Thewusa (2006) AmbientOcclusion German. Wikimedia Commons. https://en.m.wikipedia.org/wiki/File:AmbientOcclusion_German.jpg

Vaughan W (2011) Digital modeling. New Riders
Additional information
Publisher's Note
Springer Nature remains neutral with regard to jurisdictional claims in published maps and institutional affiliations.
About this article
Cite this article
Johnson, R. Towards enhanced visual clarity of sign language avatars through recreation of fine facial detail. Machine Translation 35, 431–445 (2021). https://doi.org/10.1007/s10590-021-09269-x
Received:

Accepted:

Published:

Issue Date:
Keywords
Sign language avatar

Facial expression

Face gesture

Fine detail

Wrinkles

Nonmanuals