Abstract
The Tangled Nature Model—a biologically inspired model of evolutionary ecology—is described, simulated, and analyzed to show its applicability in organization science and organizational ecology. It serves as a conceptual framework for understanding the dynamics in populations of organizations. A salient dynamical feature of this model is the spontaneous generation of a symbiotic group of core organizations. This core, consisting of several dominating species, introduces a mesoscopic level between that of the individual and the whole system. Despite prolonged periods of stability, this core is disrupted at random by parasitic interactions causing sudden core rearrangements. The size distribution of the core organizations is log-normal as predicted by theory and supported by empirical findings. As a simple application of the model, we study the adaptation of organizations to changes in resource availability in terms of population size, population diversity, and ecological efficiency. We find evidence that a temporary reduction in resources forces a consolidation resulting in a sustained increase in overall efficiency, suggesting that such reductions can be applied strategically to drive incremental improvements.
Access options
Buy single article
Instant access to the full article PDF.
US$ 39.95
Tax calculation will be finalised during checkout.
Subscribe to journal
Immediate online access to all issues from 2019. Subscription will auto renew annually.
US$ 79
Tax calculation will be finalised during checkout.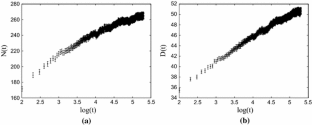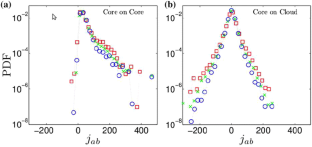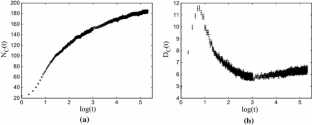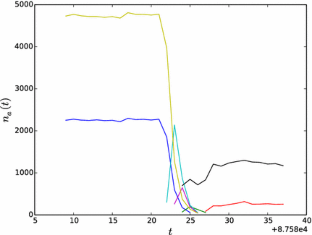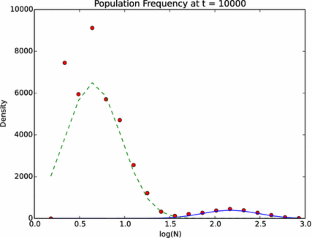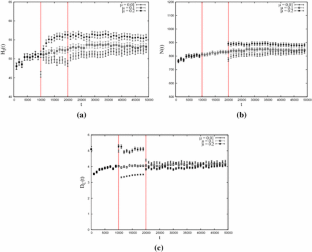 Notes
1.

The constant C is analogous to temperature (the reciprocal of the scale c of the uniformly distributed coupling strengths in the original work) and \(\mu\) is analogous to chemical potential in thermodynamics.

2.

Typical application of NK models in the strategy and management literature sets \(N=10\), and we expect that \(L=10\) would suffice for the TNM as well. Going beyond that, the handling of the couplings strain even the most resourceful computer. An elegant trick on how to address these issues is presented in di Collobiano (2002).
References
Anderson P, Jensen H (2005) Network properties, species abundance and evolution in a model of evolutionary ecology. J Theor Biol 232:551–558

Anderson P, Tushman M (2001) Organizational environments and industry exit: the effects of uncertainty, munificence and complexity. Ind Corp Change 10:675–711

Arthur WB (1990) Positive feedback in the economy. Sci Am 262(2):92–99

Axtell R (2001) Zipf distribution of U.S. firm sizes. Science 293(September):181820

Baum J (1996) Organizational ecology. In: Clegg S, Hardy C, Nord W (eds) Handbook of organization studies. Sage, London, pp 77–114

Baum J, Shipilov A (2006) Ecological approaches to organizations. In: Clegg S, Hardy C, Lawrence T, Nord W (eds) Handbook of organization studies, 2nd edn. Sage, London, pp 55–110

Becker N, Sibani P (2013) Evolution and non-equilibrium physics: a study of the tangled nature model. Europhys Lett 105(1):18005

Cabral Mata (2003) On the evolution of the firm size distribution: facts and theory. Am Econ Rev 93:1075–1090

Christensen K, di Collobiano S, Hall M, Jensen H (2002) Tangled nature: a model of evolutionary ecology. J Theor Biol 216(1):73–84

di Collobiano S (2002) Tangled nature: a model of ecological evolution. PhD thesis, Imperial College London

Eldredge N, Gould S (1972) Punctuated equilibria: an alternative to phyletic gradualism. In: Models in paleobiology, Freeman Cooper, San Francisco, pp 82–115, reprinted in Eldredge N (1985) Time frames. Princeton Univ. Press, Princeton, pp. 193–223

Ethiraj S, Levinthal D (2006) Modularity and innovation in complex systems. Manag Sci 50(2):159–172

Gavetti G, Levinthal D (2000) Looking forward and backward: cognitive and experiential search. Adm Sci Q 45:113–137

Geroski P, Markides C (2005) Fast second: how smart companies bypass radical innovation to enter and dominate new markets. Jossey-Bass, San Francisco

Goodwin RM (1967) A growth cycle. In: Feinstein CH (ed) Socialism, capitalism and economic growth: essays presented to Maurice Dobb. Cambridge University Press, Cambridge, pp 54–58

Hannan M, Freeman J (1977) The population ecology of organizations. Am J Sociol 82(5):929–964

Hannan M, Freeman J (1983) Niche width and the dynamics of organizational populations. Am J Sociol 88(6):1116–1145

Hannan M, Freeman J (1984) Structural inertia and organizational change. Am Sociol Rev 49:149–164

Hannan M, Freeman J (1989) Organizational ecology. Harvard University Press, Cambridge

Jensen H, Arcaute E (2010) Complexity, collective effects, and modeling of ecosystems: formation, function, and stability. Ann N Y Acad Sci 1195, S1 ecological complexity and sustainability, pp E19–E26

Kauffman S (1993) The origins of order: self-organization and selection in evolution. Oxford University Press, Oxford

Kauffman S, Weinberger E (1989) The NK model of rugged fitness landscapes and its application to the maturation of the immune response. J Theor Biol 141(2):211–245

Klepper S (2002) Firm survival and the evolution of oligopoly. RAND J Econ 33:37–61

Laird S, Jensen H (2006) The tangled nature model with inheritance and constraint: evolutionary ecology restricted by a conserved resource. Ecol Complex 3:253–262

Lawson D, Jensen H (2006) The species-area relationship and evolution. J Theor Biol 241:590–600

Lenski R, Travisano M (1994) Dynamics of adaptatio and diversification: a 10,000-generation experiment withbacterial populations. Proc Natl Acad Sci USA 91:6808–6814

Levinthal D (1997) Adaptation on rugged landscapes. Manag Sci 43(7):934–950

Lomi A, Larsen E, Freeman J (2005) Things change: dynamic resource constraints and system-dependent selection in the evolution of organizational populations. Manag Sci 51(6):882–903

Nalebuff B, Brandenburger A (1996) Co-opetition. Harper Collins Business, London

Nicholson AE , Sibani P (2015) Cultural evolution as a nonstationary stochastic process. Complexity. doi:10.1002/cplx.21681

Rivkin J (2000) Imitation of complex strategies. Organ Sci 12:274–293

Robalino J, Jensen H (2013) Entangled economy: an ecosystems approach to modeling systemic level dynamics. Phys A Stat Mech Appl 392:773–784

Shalit S, Sankar U (1977) The measurement of firm size. Rev Econ Stat 59:290–298

Sibani P, Pedersen A (1999) Evolution dynamics in terraced NK landscapes. Europhys Lett 48(3):346

Utterback J, Suárez F (1993) Innovation, competition, and industry structure. Res Policy 22:1–21
Acknowledgments
Rudy Arthur is supported by CP3-Origins which is partially funded by the Danish National Research Foundation, grant number DNRF90. Michael Christensen acknowledges support from the COPE grant provided by the Danish Council for Independent Research, Social Science (FSE). The authors would like to thank Oliver Baumann, for the invitation to talk at the Theoretical Organization Models conference in Odense which inspired R. Arthur to start thinking about this model. We would like to thank Guido Fioretti for interesting and helpful discussions and references, and Olav Sorenson for constructive feedback on an earlier version of the manuscript. Finally, we appreciate the feedback and guidance we have received from the editor and the 3 anonymous reviewers.
About this article
Cite this article
Arthur, R., Nicholson, A., Sibani, P. et al. The Tangled Nature Model for organizational ecology. Comput Math Organ Theory 23, 1–31 (2017). https://doi.org/10.1007/s10588-016-9214-4
Keywords
Organizational ecology

Co-evolution

Multi-level modeling

Organizational adaptation