Abstract
Container terminals in seaports constitute interfaces between the seaborne transport and transport-over-land of goods in global transport chains. The loading and unloading of containers are performed using quay cranes (QCs), which is the most important equipment for handling servicing vessels at a container terminal. Following tremendous growth in global container transshipments, terminals are facing increasing demand. Terminals at Shanghai are equipped with Tandem Lift which can lift two 40' containers simultaneously to improve the efficiency of the QCs. A reasonable container combinations of Tandem Lift and container operation sequence are required to improve the servicing of vessels, meanwhile the dual cycling container operation of quay cranes has to be investigated. This paper presents a two-stage mathematical model and two-level heuristic algorithm for planning the container operation sequence using Tandem Lift in a feasible computational time. Based on the proposed methodology, a decision support system, called the Tandem Lift Container Sequence System (TLCSS). A case study of Shanghai Shengdong International Port Company (SSICT) proves that consideration of the container sequence with Tandem Lift dramatically shortens servicing time of vessels with the TLCSS.
This is a preview of subscription content, log in to check access.
Access options
Buy single article
Instant access to the full article PDF.
US$ 39.95
Price includes VAT for USA
Subscribe to journal
Immediate online access to all issues from 2019. Subscription will auto renew annually.
US$ 99
This is the net price. Taxes to be calculated in checkout.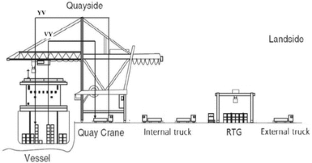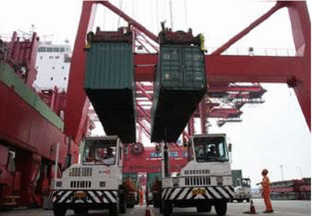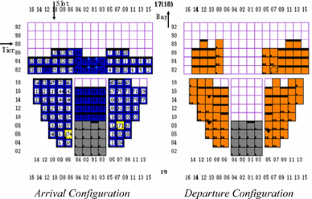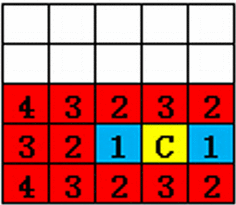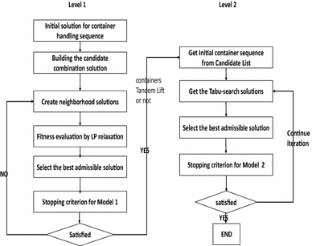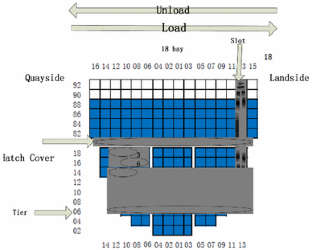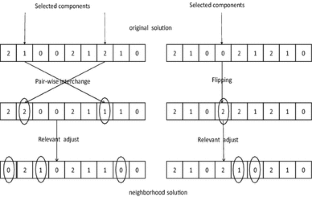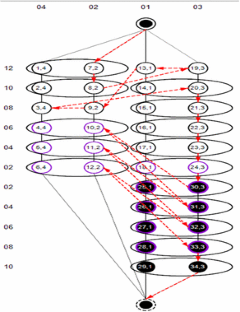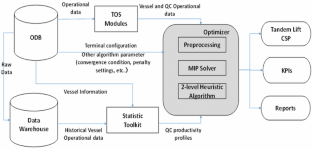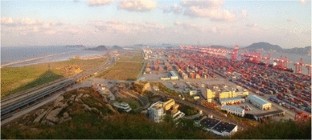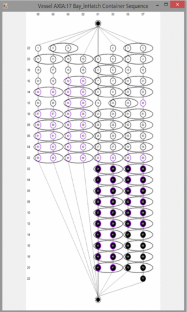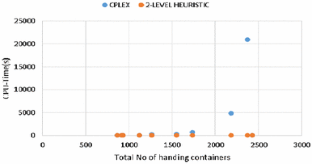 References
1.

Kim, K.H., Park, Y.M.: A crane scheduling method for port container terminals. Eur. J. Oper. Res. 1563, 752–768 (2004)

2.

Der Horng, Lee, Wang, H.Q., Miao, L.: Quay crane scheduling with non-interference constraints in port container terminals'. Transp. Res. Part E Logist. Transp. Rev. 441, 124–135 (2008)

3.

Stahlbock, R., Voß, S.: Operations research at container terminals: a literature update. OR Spectr. 30(1), 1–52 (2008)

4.

Zhu, Y., Lim, A.: Crane scheduling with non-crossing constraint. J. Oper. Res. Soc. 5757, 1464–1471 (2006)

5.

Liu, J., Wan, Y.W., Wang, L.: Quay crane scheduling at container terminals to minimize the maximum relative tardiness of vessel departures. Nav. Res. Logist. 53(1), 60–74 (2006)

6.

Goodchild, A.V., Daganzo, C.F.: Double-cycling strategies for container ships and their effect on ship loading and unloading operations. Transp. Sci. 404, 473–483 (2006)

7.

Goodchild, A.V., Daganzo, C.F.: Crane double cycling in container ports: planning methods and evaluation. Transp. Res. Part B Methodol. 418, 875–891 (2007)

8.

Zhang, H., Kim, K.H.: Maximizing the number of dual-cycle operations of quay cranes in container terminals. Comput. Ind. Eng. 563, 979–992 (2009)

9.

Meisel, F., Wichmann, M.: Container sequencing for quay cranes with internal reshuffles. Oper. Res. Spektrum 32(3), 569–591 (2010)

10.

Chen, L., Langevin, A., Lu, Z.: Integrated scheduling of crane handling and truck transportation in a maritime container terminal. Eur. J. Oper. Res. 225(1), 142–152 (2013)

11.

Zhen, Lu: Task assignment under uncertainty: stochastic programming and robust optimisation approaches. Int. J. Product. Res. 53(5), 1–16 (2014)

12.

Kaveshgar, Narges, Huynh, N.: Integrated quay crane and internal truck scheduling for unloading inbound containers. Int. J. Product. Econ. 159(3), 168–177 (2015)

13.

Delavar, A.G., Aryan, Y.: HSGA: a hybrid heuristic algorithm for workflow scheduling in cloud systems. Clust. Comput. 17(1), 129–137 (2014)

14.

Bierwirth, C., Meisel, F.: A survey of berth allocation and quay crane scheduling problems in container terminals. Eur. J. Oper. Res. 202(3), 615–627 (2010)

15.

Bierwirth, C., Meisel, F.: A follow-up survey of berth allocation and quay crane scheduling problems in container terminals. Eur. J. Oper. Res. 244, 675–689 (2015)

16.

Türkoğulları, Y.B., et al.: Optimal berth allocation time-variant quay crane assignment and scheduling with crane setups in container terminals. Eur. J. Oper. Res. 2543, 985–1001 (2016)

17.

Liu, C., Zhang, C., Li, Z.: Behavior perception-based disruption models for berth allocation and quay crane assignment problems. Comput. Ind. Eng. 97, 258–275 (2016)

18.

Ding, Y., Jia, S., Gu, T., et al.: SGICT builds an optimization-based system for daily berth planning. Interfaces 46(4), 281–296 (2016)

19.

Li, F., Sheu, J., Gao, Z., et al.: Solving the continuous berth allocation and specific quay crane assignment problems with quay crane coverage range. Transp. Sci. 49(4), 968–989 (2015)

20.

Türkoğulları, Y.B., et al.: Optimal berth allocation and time-invariant quay crane assignment in container terminals. Eur. J. Oper. Res. 2351, 88–101 (2014)

21.

Pinedo, M.L.: Scheduling, Theory, Algorithms, and Systems, 4th edn. Springer, New York (2010)
Acknowledgements
We would like to express our gratitude to all the employees at SSICT for their full support in this project. In particular, we thank Mrs. Liang Hong Shen, senior manager of the information department, for her valuable suggestions on modeling and system implementation. This project is partially supported by the National Natural Science Foundation of China. [71301101] [11302125].
Ethics declarations
Conflicts of interest
The authors confirm that this article content has no conflicts of interest.
About this article
Cite this article
Ding, Y., Wei, X., Yang, Y. et al. Decision support based automatic container sequencing system using heuristic rules. Cluster Comput 20, 239–252 (2017). https://doi.org/10.1007/s10586-016-0678-2
Received:

Revised:

Accepted:

Published:

Issue Date:
Keywords
Container terminal

Quay cranes

Tandem Lift

Container sequence