Abstract
Though a small fraction of the US citizenry, agricultural producers are directly responsible for the stewardship of almost half of the country's land. This group is therefore an especially important one to understand from the standpoint of how they process and respond to science as it relates to agroecological phenomena. Data from a sample (n = 111) of farmers and ranchers located in the US state of Colorado are used to expand our understanding of how food producers process scientific claims. These insights, I argue, help us think through public understandings of science more generally. Using semi-structured interviews, the paper unpacks an identified asymmetry in how respondents perceive climate science and the science associated with genetically modified food and seed. These tensions are interrogated with the help of a novel methodological design that generated data converted to shading matrices—also known as heat maps. The heat maps illuminate certain cultural values among respondents, which were reinforced by motivated reasoning. This allows for an interrogation of tensions and inconsistencies in respondents' remarks about a variety of scientific claims. The heat maps, coupled with the qualitative data, allow for an exploration into how respondents perceive certain salient socio-technical issues.
Access options
Buy single article
Instant access to the full article PDF.
USD 39.95
Price excludes VAT (USA)
Tax calculation will be finalised during checkout.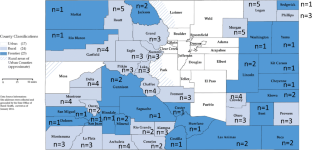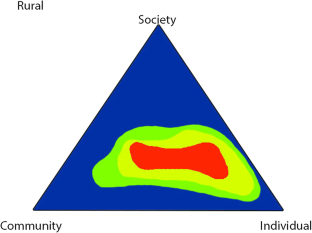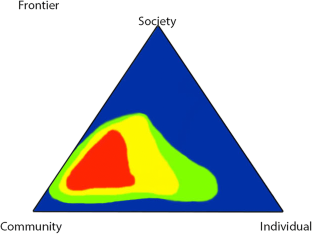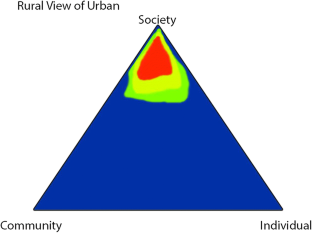 Notes
Referring to heat maps and climate change could incorrectly lead one to think the maps are relaying information about temperature. That is not the case. A heat map is a graphical representation of, in this case, social science data.

This particular study (Hochschild and Sen 2015) involved interviews with scientific and medical elites, which were coupled with an analysis of 750 articles by prominent social scientists, law professors, and biologists who have written about the genomic sciences.
References
Aldrich DP, Meyer MA (2015) Social capital and community resilience. Am Behav Sci 59(2):254–269

Allum N, Sturgis P, Tabourazi D, Brunton-Smith I (2008) Science knowledge and attitudes across cultures: a meta-analysis. Public Underst Sci 17:35–54

Arbuckle JG, Hobbs J, Loy A, Morton LW, Prokopy LS, Tyndall J (2014) Understanding Corn Belt farmer perspectives on climate change to inform engagement strategies for adaptation and mitigation. Journal of Soil Water Conservation 69:505–516. https://doi.org/10.2489/jswc.69.6.505

Arbuckle JG, Morton LW, Hobbs J (2015) Understanding farmer perspectives on climate change adaptation and mitigation: the roles of trust in sources of climate information, climate change beliefs, and perceived risk. Environ Behav 47(2):205–234

Assan E, Suvedi M, Schmitt Olabisi L, Allen A (2018) Coping with and adapting to climate change: a gender perspective from smallholder farming in Ghana. Environments 5(8). https://doi.org/10.3390/environments5080086

Azeiteiro U, Filho W, Aires L (eds) (2018) Climate literacy and innovations in climate change education. Springer, Switzerland

Baker K (1999) Encouraging innovation in European agricultural biotechnology. Agro-Food Industry Hi-Tech (September/October):29–32

Barham BL, Foltz JD, Jackson-Smith D, Moon S (2004) The dynamics of agricultural biotechnology adoption: lessons from series rBST use in Wisconsin, 1994–2001. Am J Agric Econ 86(1):61–72

Bolsen T, Druckman JN, Cook FL (2015) Citizens', scientists', and policy advisors' beliefs about global warming. ANN Ame Acad Polit Soc Sci 658(1):271–295

Carolan MS (2006a) Social change and the adoption and adaptation of knowledge claims: whose truth do you trust in regard to sustainable agriculture? Agric Hum Values 23(3):325–339

Carolan MS (2006b) Science, expertise, and the democratization of the decision-making process. Soc Nat Resour 19(7):661–668

Carolan MS (2008) Democratizing knowledge: sustainable and conventional agricultural field days as divergent democratic forms. Sci Technol Hum Values 33(4):508–528

Carpenter JE and Gianessi LP (2001) Agricultural biotechnology: updated benefit estimates. National Center for Food and Agricultural Policy, Washington, DC, http://citeseerx.ist.psu.edu/viewdoc/download?doi=10.1.1.178.3689&rep=rep1&type=pdf, last accessed April 10, 2019

Chatrchyan AM, Erlebacher RC, Chaopricha NT, Chan J, Tobin D, Allred SB (2017) United States agricultural stakeholder views and decisions on climate change. Wiley Interdiscip Rev Clim Chang 8(5). https://doi.org/10.1002/wcc.469

Chua A (2018) Political tribes: group instinct and the fate of nations. Penguin, New York

Clarke BR (2002) Transfer to Africa of the resources and rewards from biotechnology: the need for a participatory approach. J Commer Biotechnol 9(1):31–39

Cook J, Oreskes N, Doran PT, Anderegg WR, Verheggen B, Maibach EW, Carlton JS, Lewandowsky S, Skuce AG, Green SA, Nuccitelli D (2016) Consensus on consensus: a synthesis of consensus estimates on human-caused global warming. Environ Res Lett 11(4). https://doi.org/10.1088/1748-9326/11/4/048002

Coppock DL (2011) Ranching and multiyear droughts in Utah: production impacts, risk perceptions, and changes in preparedness. Rangeland Ecological Management 64:607–618

Dantec CAL, DiSalvo C (2013) Infrastructuring and the formation of publics in participatory design. Soc Stud Sci 43(2):241–264

Darnhofer I, Schneeberger W, Freyer B (2005) Converting or not converting to organic farming in Austria: farmer types and their rationale. Agric Hum Values 22(1):39–52

Davidson D, Rollins C, Lefsrud L, Anders S, Hamann A (2018) Just don't call it climate change: climate-skeptic farmer adoption of climate mitigative practices. Environ Res Lett. https://doi.org/10.1088/1748-9326/aafa30

Dibden J, Gibbs D, Cocklin C (2013) Framing GM crops as a food security solution. J Rural Stud 29:59–70

Dietz T, Dan A, Shwom R (2007) Support for climate change policy: social psychological and social structural influences. Rural Sociol 72:185–214

Douglas H (2009) Science, policy, and the value-free ideal. University of Pittsburgh Press

Douglas H (2015) Politics and science: untangling values, ideologies, and reasons. The ANNALS of the American Academy of Political and Social Science 658(1):296–306

Druckman JN, McGrath MC (2019) The evidence for motivated reasoning in climate change preference formation. Nature Climate Change, https://www.nature.com/articles/s41558-018-0360-1

Eriksen SH, Nightingale AJ, Eakin H (2015) Reframing adaptation: the political nature of climate change adaptation. Glob Environ Chang 35:523–533

Gardiner S, Weisbach D (2016) Debating climate ethics. Oxford, New York

Gauchat G (2008) A test of three theories of anti-science attitudes. Sociol Focus 41(4):337–357

Geertz C (2008) Thick description: toward an interpretive theory of culture. In The cultural geography reader, Timothy Oakes, Patricia Price, editors, pp. 41–51. New York: Routledge

Gieryn T (1983) Boundary-work and the demarcation of science from non-science: strains and interests in professional ideologies of scientists. Am Sociol Rev 48:781–795

Grimberg B, Ahmed S, Ellis C, Miller Z, Menalled F (2018) Climate change perceptions and observations of agricultural stakeholders in the Northern Great Plains. Sustainability 10(5). https://doi.org/10.3390/su10051687

Hochschild, J. and Sen, M., 2015. Technology optimism or pessimism about genomic science: variation among experts and scholarly disciplines. The ANNALS of the American Academy of Political and Social Science, 658(1):236–252.

Hofstede G (2001) Culture's consequences: comparing values, behaviors, institutions and organizations across nations, 2nd edn. Sage, Thousand Oaks, CA

Jasanoff S (1987) Contested boundaries in policy-relevant science. Soc Stud Sci 17:195–230

Kachergis E, Derner JD, Cutts BB, Roche LM, Eviner VT, Lubell MN, Tate KW (2014) Increasing flexibility in rangeland management during drought. Ecosphere 5. https://doi.org/10.1890/ES13-00402.1

Kahan DM, Braman D, Cohen GL, Gastil J, Slovic P (2010) Who fears the HPV vaccine, who doesn't, and why? An experimental study of the mechanisms of cultural cognition. Law Hum Behav 34(6):501–516

Kahan DM, Jenkins-Smith H, Braman D (2011) Cultural cognition of scientific consensus. Journal of Risk Research 14(2):147–174

Klingeman WE, Hall CR (2006) Risk, trust, and consumer acceptance of plant biotechnology: implications for genetically modified ornamental plants. J Crop Improv 18(1–2):451–486

Knapp CN (2013) Engaging local perspectives for improved conservation and climate change adaptation. PhD Thesis, University of Alaska Fairbanks, Fairbanks, AK

Kornacki S (2018) The red and the blue: the 1990s and the birth of political tribalism. Ecco, New York

Lacroix K, Gifford R (2018) Psychological barriers to energy conservation behavior: the role of worldviews and climate change risk perception. Environ Behav 50(7):749–780

Lane D, Chatrchyan A, Tobin D, Thorn K, Allred S, Radhakrishna R (2018) Climate change and agriculture in New York and Pennsylvania: risk perceptions, vulnerability and adaptation among farmers. Renewable Agriculture and Food Systems 33(3):197–205

Lang JT (2013) Elements of public trust in the American food system: experts, organizations, and genetically modified food. Food Policy 41:145–154

Leguizamón A (2014) Modifying Argentina: GM soy and socio-environmental change. Geoforum 53:149–160

Leiserowitz A, Maibach E, Rosenthal S, Kotcher J, Ballew M, Goldberg M, Gustafson A (2018) Climate change in the American mind. New Haven, CT: Yale Program on Climate Change Communication. http://climatecommunication.yale.edu/publications/climate-change-in-the-american-mind-december-2018/

Liu Z, Smith WJ, Safi AS (2014) Rancher and farmer perceptions of climate change in Nevada, USA. Clim Chang 122(1–2):313–327

Lodge M, Taber C (2013) The rationalizing voter. Cambridge University Press, New York

Markus HR, Kitayama S (1991) Culture and the self: implications for cognition, emotion, and motivation. Psychol Rev 98:224–253

Marquart J, O'Keefe GJ, Gunther AC (1995) Believing in biotech: farmers' perceptions of the credibility of BGH information sources. Sci Commun 16(4):388–402

Mason L (2018) Uncivil agreement: how politics became our identity. University of Chicago Press, Chicago, IL

McCright AM, Dunlap RE (2011) The politicization of climate change and polarization in the American public's views of global warming, 2001–2010. Sociol Q 52(2):155–194

Mead GH (2015) [1934] Mind, self and society. Chicago, IL: University of Chicago Press

Morning Consult/Politico (2018) National Tracking Poll #181159 December 04 https://morningconsult.com/wp content/uploads/2018/12/181159_crosstabs_POLITICO_RV_v1_AP.pdf

Morton LW, McGuire JM, Cast AD (2017) A good farmer pays attention to the weather. Clim Risk Manag 15:18–31

Nguyen TPL, Seddaiu G, Roggero PP (2019) Declarative or procedural knowledge? Knowledge for enhancing farmers' mitigation and adaptation behaviour to climate change. J Rural Stud 67:46–56

Pasek J (2018) It's not my consensus: motivated reasoning and the sources of scientific illiteracy. Public Underst Sci 27(7):787–806

Penrod E (2017) Are you a Utahn who believes in climate change? You're not alone. The Salt Lake Tribune Oct 31st https://www.sltrib.com/news/environment/2017/10/28/are-you-a-utahn-who-believes-in-climate-change-youre-not-alone/

Pepermans Y, Maeseele P (2016) The politicization of climate change: problem or solution? Wiley Interdiscip Rev Clim Chang 7(4):478–485

Pew Research Center (2018) Majorities see government efforts to protect the environment as insufficient, Pew Research Center, May 14th, http://assets.pewresearch.org/wp-content/uploads/sites/14/2018/05/11152912/Embargoed-Report-energy-climate-5-9-18.pdf

Picchi A (2019) Monsanto parent Bayer said to propose $8 billion settlement over Roundup claims, CBS News August 9, https://www.cbsnews.com/news/monsanto-parent-bayer-said-to-propose-8-billion-settlement-over-glyphosate-claims/

Running K, Burke J, Shipley K (2017) Perceptions of environmental change and climate concern among Idaho's farmers. Soc Nat Resour 30(6):659–673

Santos HC, Varnum ME, Grossmann I (2017) Global increases in individualism. Psychol Sci 28(9):1228–1239

Sarewitz D (2004) How science makes environmental controversies worse. Environ Sci Policy 7(5):385–403

Schattman R, Méndez V, Merrill S, Zia A (2018) Mixed methods approach to understanding farmer and agricultural advisor perceptions of climate change and adaptation in Vermont, United States. Agroecol Sustain Food Syst 42(2):121–148

Schütte G, Eckerstorfer M, Rastelli V, Reichenbecher W, Restrepo-Vassalli S, Ruohonen-Lehto M, Saucy AGW, Mertens M (2017) Herbicide resistance and biodiversity: agronomic and environmental aspects of genetically modified herbicide-resistant plants. Environ Sci Eur, 29(1), https://enveurope.springeropen.com/articles/10.1186/s12302-016-0100-y

Shapin S (2001) How to be antiscientific. In: Labinger J, Collins H (eds) The one culture? University of Chicago Press, Chicago, IL, pp 223–231

Shapin S (2018) [1996] The scientific revolution. University of Chicago Press, Chicago, IL

Shukla R, Agarwal A, Sachdeva K, Kurths J, Joshi PK (2019) Climate change perception: an analysis of climate change and risk perceptions among farmer types of Indian Western Himalayas. Clim Chang 152(1):103–119

Solomon M (2006) Groupthink versus the wisdom of crowds: the social epistemology of deliberation and dissent. South J Philos 44:28–42

Sturgis P, Allum N (2004) Science in society: re-evaluating the deficit model of public attitudes. Public Underst Sci 13(1):55–74

Taber CS, Lodge M (2006) Motivated skepticism in the evaluation of political beliefs. Am J Polit Sci 50(3):755–769

Triandis H (1995) Individualism and collectivism: new directions in social psychology. Westview Press, Boulder, CO

USDA (2012) Census of Agriculture, United States Department of Agriculture, Washington, DC, https://www.nass.usda.gov/Publications/AgCensus/2012/index.php

USDA (2014) Farms and farmland, United States Department of Agriculture, September, Washington, DC, https://www.nass.usda.gov/Publications/Highlights/2014/Highlights_Farms_and_Farml and.pdf

Weber EU, Stern PC (2011) Public understanding of climate change in the United States. Am Psychol 66(4):315–328

Wilson GA (2001) From productivism to post-productivism…and back again? Exploring the (un)changed natural and mental landscapes of European agriculture. Trans Inst Br Geogr, 26(1): 77–102

Wynne B (1992) Misunderstood misunderstanding: social identities and public uptake of science. Public Understandings of Science 1(3). https://doi.org/10.1088/0963-6625/1/3/004

Wynne B (2008) Elephants in the rooms where publics encounter "science"?: a response to Darrin Durant, "Accounting for expertise: Wynne and the autonomy of the lay public". Public Underst Sci 17(1):21–33

Zahran S, Brody SD, Grover H, Vedlitz A (2006) Climate change vulnerability and policy support. Soc Nat Resour 19(9):771–789
Additional information
Publisher's note
Springer Nature remains neutral with regard to jurisdictional claims in published maps and institutional affiliations.
About this article
Cite this article
Carolan, M. Filtering perceptions of climate change and biotechnology: values and views among Colorado farmers and ranchers. Climatic Change 159, 121–139 (2020). https://doi.org/10.1007/s10584-019-02625-0
Received:

Accepted:

Published:

Issue Date:

DOI: https://doi.org/10.1007/s10584-019-02625-0
Keywords
Global warming

GMOs

Attitudes

Mitigation

Adaptation

Motivated reasoning