Abstract
Increasing drought frequency and severity are expected in the Mediterranean regions that will increase their vulnerability and affect forest production and product quality. The sensitivity of cork growth to extreme drought events is analyzed using a 24-year chronology (1986–2009), including several drought occurrences, and is built using extensive sampling (1128 cork samples). The chronology is analyzed in relation to several climate variables e.g. precipitation, temperature and the standard precipitation evapotranspiration index (SPEI) at different time scales (1–24 months). The significant time scale at which drought affected most the cork growth is determined and a response function is built. The cork-ring chronology showed significant response to climatic variables with a relevant growth decrease in 1995, 1999 and 2005 matching the severe drought events of 1994–1995, 1998–1999 and 2004–2006. When drought conditions ended cork oaks recovered the cork growth revealing high resilience. High responsiveness and sensitivity to later spring precipitation is found with a cork growth increment in response to the increase of water availability. Cork growth is extremely hindered by drought conditions in short time scales (from 2 to 11 months). A scenario of decreased cork growth is expected as a result of climate adverse conditions, with implications in the raw-material industrial adequacy and therefore a strong impact on the overall economy of the sector.
Access options
Buy single article
Instant access to the full article PDF.
US$ 39.95
Tax calculation will be finalised during checkout.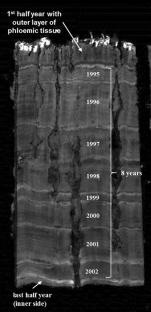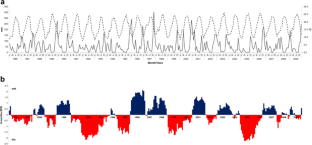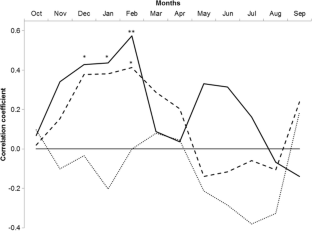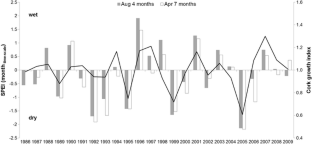 References
Beguería S, Vicente-Serrano SM, Reig F, Latorre B (2014) Standardized precipitation evapotranspiration index (SPEI) revisited: parameter fitting, evapotranspiration models, tools, datasets and drought monitoring. Int J Climatol 34:3001–3023. doi:10.1002/joc.3887

Besson CK, Lobo-do-Vale R, Rodrigues ML, Almeida P, Herd A, Grant OM, David TS, Schmidt M, Otieno D, Keenan TF, Gouveia C, Mériaux C, Chaves MM, Pereira JS (2014) Cork oak physiological responses to manipulated water availability in a Mediterranean woodland. Agric For Meteorol 184: 230–242. doi:10.1016/j.agrformet.2013.10.004

Caritat A, Molinas M, Gutiérrez E (1996) Annual cork-ring width variability of Quercus suber L. in relation to temperature and precipitation (Extremadura, Southwestern Spain). For Ecol Manag 86:113–120

Caritat A, Gutiérrez E, Molinas M (2000) Influence of weather on cork-ring width. Tree Physiol 20:893–900

Costa A, Pereira H, Oliveira A (2001) A dendroclimatological approach to diameter growth in adult cork-oak trees under production. Trees 15:438–443. doi:10.1007/s004680100119

Costa A, Pereira H, Oliveira A (2002) Influence of climate on the seasonality of radial growth of cork oak during a cork production cycle. Ann For Sci 59:429–437. doi:10.1051/forest:2002017

Costa A, Pereira H, Oliveira A (2003) Variability of radial growth in cork oak adult trees under cork production. For Ecol Manag 175:239–246. doi:10.1016/S0378-1127(02)00145-7

Costa A, Madeira M, Oliveira AC (2008) The relationship between cork oak growth patterns and soil, slope and drainage in cork oak woodland in Southern Portugal. For Ecol Manag 255:1525–1535. doi:10.1016/j.foreco.2007.11.008

David TS, Henriques MO, Kurz-Besson C, Nunes J, Valente F, Vaz M, Pereira JS, Siegwolf R, Chaves MM, Gazarini LC, David JS (2007) Water-use strategies in two co-occuring Mediterranean evergreen oaks: surviving the summer drought. Tree Physiol 27:793–803

David TS, Pinto CA, Nadezhdina N, Kurz-Besson C, Henriques MO, Quilhó T, Cermak J, Chaves MM, Pereira JS, David JS (2013) Root functioning, tree water use and hydraulic redistribution in Quercus suber trees: a modeling approach based on root sap flow. For Ecol Manag 307:136–146. doi:10.1016/j.foreco.2013.07.012

Ferreira A, Lopes F, Pereira H (2000) Caractérisation de la croissance et de la qualité du liège dans une région de production. Ann For Sci 57:187–193. doi:10.1051/forest:2000169

Fortes MA, Rosa ME, Pereira H (2004) A Cortiça. ISTPress, Lisbon

Fritts HC (1976) Tree rings and climate. Academic Press, London

García-Herrera R, Paredes D, Trigo RM, Trigo IF, Hernandez E, Barriopedro D, Mendes MA (2007) The outstanding 2004/05 drought in the Iberian peninsula: associated atmospheric circulation. J Hydrometeorol 8:483–498. doi:10.1175/JHM578.1

Gea-Izquierdo G, Martín-Benito D, Cherubini P, Cañellas I (2009) Climate-growth variability in Quercus ilex L. west Iberian open woodlands of different stand density. Ann For Sci 66:802. doi:10.1051/forest/2009080

Gea-Izquierdo G, Fernández-de-Uñu L, Cañellas I (2013) Growth projections reveal local vulnerability of Mediterranean oaks with rising temperatures. For Ecol Manag 305:282–293. doi:10.1016/j.foreco.2013.05.058

Graça J, Pereira H (2004) The periderm development in Quercus suber. IAWA Bull 25:325–336. doi:10.1163/22941932-90000369

Granda E, Camarero JJ, Gimeno TE, Martínez-Fernández J, Valladares F (2013) Intensity and timing of warming and drought differentially affect growth patterns of co-occuring Mediterranean tree species. Eur J For Res 132:469–480. doi:10.1007/s10342-013-0687-0

Mendivelso HA, Camarero JJ, Gutiérrez E, Zuidema PA (2014) Time-dependent effects of climate and drought on tree growth in a Neotropical dry forest: Short-term tolerance vs. long-term sensitivity. Agric For Meteorol 188:13–23. doi:10.1016/j.agrformet.2013.12.010

Mérian P, Pierrat J-C, Lebourgeois F (2013) Effect of sampling effort on the regional chronology statistics and climate-growth relationships estimation. Dendrochronologia 31:58–67. doi:10.1016/j.dendro.2012.07.001

Miranda PMA, Valente MA, Tomé AR, Trigo R, Coelho MFES, Aguiar A, Azevedo EB (2006) O clima de Portugal nos séculos XX e XXI. In: Santos FD, Miranda PMA (eds) Alterações climáticas em Portugal Cenários, impactos e medidas de adaptação, 1st edn. Gradiva, Lisbon, pp. 45–113

Natividade JV (1950) Subericultura. DGSFA, Lisbon

Pasho E, Camarero JJ, de Luis M, Vicente-Serrano SM (2011) Impacts of drought at different time scales on forest growth across a wide climatic gradient in North-Eastern Spain. Agric For Meteorol 151:1800–1811. doi:10.1016/j.agrformet.2011.07.018

Pereira H (2007) Cork: biology, production and uses. Elsevier, Amsterdam

Pereira H (2015) The rationale behind cork properties: a review of structure and chemistry. Bioresources 10(3):6207–6229

Pereira H, Rosa ME, Fortes MA (1987) The cellular structure of cork from Quercus suber L. IAWA Bull 8:213–218. doi:10.1163/22941932-90001048

Surový P, Olbrich A, Polle A, Ribeiro NA, Sloboda B, Langenfeld-Heyser R (2009) A new method for measurement of annual growth rings in cork by means of autofluorescence. Trees 23:1237–1246. doi:10.1007/s00468-009-0363-7

Vicente-Serrano SM, Beguería S, López-Moreno JI (2010) A Multiscalar drought index sensitive to global warming: the standardized precipitation evapotranspiration index. J Clim 23:1696–1718. doi:10.1175/2009JCLI2909.1

Vicente-Serrano SM, Beguería S, Lorenzo-Lacruz J, Camarero JJ, López-Moreno JI, Azorin-Molina C, Revuelto J, Morán-Tejeda E, Sánchez-Lorenzo A (2012) Performance of drought indices for ecological, agricultural and hydrological applications. Earth Interact 16:1–27. doi:10.1175/2012EI000434.1
Acknowledgments
The research was carried out under the framework of Centro de Estudos Florestais, a research unit funded by Fundação para a Ciência e a Tecnologia, Portugal (UID/AGR/00239/2013).
Funding from Fundação para a Ciência e a Tecnologia is acknowledged by Vanda Oliveira as doctoral student (SFRH/BD/77550/2011) and by Alexandra Lauw as doctoral student through SUSFOR programme (PD/BD/52694/2014).
The authors acknowledge the collaboration of Associação dos Produtores Florestais do Concelho de Coruche e Limítrofes (APFC) in material supply.
About this article
Cite this article
Oliveira, V., Lauw, A. & Pereira, H. Sensitivity of cork growth to drought events: insights from a 24-year chronology. Climatic Change 137, 261–274 (2016). https://doi.org/10.1007/s10584-016-1680-7
Received:

Accepted:

Published:

Issue Date:
Keywords
Standard Precipitation Evapotranspiration Index

Spring Precipitation

Severe Drought Event

Cork Production

Cork Growth