Abstract
Peacebuilding countries are concentrated in areas of heightened vulnerability to climate change impacts, and almost certainly lack the capacity to manage these impacts. In spite of this overlap, climate change adaptation and mitigation projects are typically excluded from peacebuilding activities. This is particularly alarming given that many analysts believe climate change will trigger, amplify or perpetuate humanitarian crises, population displacement, political extremism and violent conflict in the regions in which most peacebuilding operations take place. This paper investigates opportunities for integrating climate change into peacebuilding. It identifies three obstacles to this integration—the lack of climate change tools and policies that can be easily introduced into typical peacebuilding programming; the skepticism and complacency of the donor community; and tensions between the objectives and timeframes of peacebuilding and those of climate change response. The paper then examines opportunities to integrate climate change into four principal programmatic areas of peacebuilding—socio-economic recovery, politics and governance, security and rule of law, and human rights—and concludes that more attention needs to be given to these opportunities in order to build resilience and reduce the likelihood of more daunting and costly challenges in the future.
Access options
Buy single article
Instant access to the full article PDF.
US$ 39.95
Tax calculation will be finalised during checkout.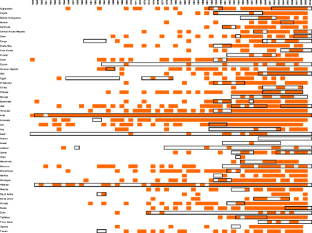 Notes
1.

Statements about practitioner views throughout this article are based on data collected through direct field observation when the author was a participant-observer on peacebuilding missions in Rwanda and Sierra Leone. This data was gathered on a not for attribution basis.

2.

REDD, which originated in 2005, seeks to protect forests. Since that time, elaborations have evolved: REDD+ in 2007 focused on ensuring that local communities and indigenous people were not hurt by sustainable forest management and conservation practices; in 2009 REDD++ emerged to protect low carbon, high biodiversity lands from being transformed into agricultural lands because of REDD protecting other areas from conversion.
References
Barnett M, Kim H, O'Donnell M, Sitea L (2007) Peacebuilding: what is in a name? Glob Gov 13(1):35–58

Bendaña A (2005) From peacebuilding to statebuilding: one step forward and two steps back? Development 48(3):5–15

Benjaminsen TA, Alinon K, Buhaug H, Buseth JT (2012) Does climate change drive land-use conflicts in the Sahel? J Peace Res 49:97–111. doi:10.1177/0022343311427343

Berdal M (2009) Building peace after war. International Institute for Strategic Studies, London

Call C, Cousens (2008) Ending wars and building peace: international responses to War-Torn Societies. Int Stud Perspect 9:1–21

Chetail V (ed) (2009) Post-conflict peacebuilding: a lexicon. Oxford University Press, Oxford

Chandler D (1999) Bosnia: faking democracy after Dayton. Pluto Press, London

Chopra J (2000) The UN's Kingdom in East Timor. Survival 42(3):27–40

De Coning C (2008) Understanding peacebuilding: consolidating the peace process. Confl Trends 4:45–51

Doyle M, Sambanis N (2006) Making war and building peace: United Nations Peace Operations. Princeton University Press, Princeton

Eyal T, Liberman L, Trope Y (2008) Judging near and distant virtue and vice. J Exp Soc Psychol 44:1204–1209

Floyd R, Matthew R (eds) (2012) Environmental security: frameworks for analysis. Routledge, Oxford

Fortna V (2008) Does peacekeeping work? Shaping belligerents' choices after civil war. Princeton University Press, Princeton

Fujita K, Henderson M, Eng J, Trope Y, Liberman N (2005) Spatial distance and mental construal of social events. Psychol Sci 17:278–282

Gartzke E (2012) Could climate change precipitate peace? J Peace Res 49:177–192. doi:10.1177/0022343311427342

German Advisory Council on Global Change (2008) World in transition: climate change as a security risk. Earthscan, London

Germanwatch (2011) The Climate Change Performance Index: results 2012. http://germanwatch.org/klima/ccpi.pdf. Accessed 30 April 2012

Hammill A, Matthew R (2012) Peacebuilding and climate change adaptation. In: Jensen D, Lonergan S (eds) Assessing and restoring natural resources in post-conflict peacebuilding. Earthscan, London

Howard L (2008) UN peacekeeping in civil wars. Cambridge University Press, Cambridge

Hulme M (2009) Why we disagree about climate change: understanding, controversy, inaction and opportunity. Cambridge University Press

Intergovernmental Panel on Climate Change (IPCC) (2007) Working Group II Report: climate change impacts, adaptation, and vulnerability http://www.ipcc.ch/ Accessed 15 March 2012

Liberman N, Trope Y (1998) The role of feasibility and desirability considerations in near and distant future decisions: a test of temporal construal theory. J Personal Soc Psychol 75:5–18

Lomborg B (2001) The skeptical environmentalist: measuring the real state of the world Cambridge. Cambridge University Press, UK

Matthew R, Barnett J, McDonald B, O'Brien K (eds) (2009) Global environmental change and human security. MIT Press, Cambridge

McElroy M, Baker DJ (October 2012) Climate extremes: recent trends with implications for national security. http://environment.harvard.edu/sites/default/files/climate_extremes_report_2012-12-04.pdf Accessed 15 February 2013

Organization for Economic Cooperation and Development (OECD) (2007) Effective engagement in fragile states http://www.oecd.org/document/12/0,3746,en_2649_33693550_42113676_1_1_1_1,00.html Accessed on 15 March 2012

Peacebuilding Initiative. http://www.peacebuildinginitiative.org/index.cfm?pageId=1764

Pugh M (2008) Corruption and the political economy of liberal peace. International Studies Association annual convention paper. San Francisco

Siemens and McGraw Hill Construction (2009) Greening of Corporate America

Smith D (2004) Towards a strategic framework for peacebuilding: getting their act together: overview report of the joint Utstein study of peacebuilding. http://www.regjeringen.no/upload/kilde/ud/rap/2004/0044/ddd/pdfv/210673-rapp104.pdf Accessed 10 March 2012

Smith D, Vivekananda J (2007) A climate of conflict: the links between climate change, peace and war. London: International Alert. http://www.international-alert.org/pdf/A_Climate_Of_Conflict.pdf Accessed 8 March 2012

Slettebak RT (2012) Don't blame the weather! Climate-related natural disasters and civil conflict. J Peace Res 49:163–176. doi:10.1177/0022343311425693

Todorov A, Goren A, Trope Y (2007) Probability as a psychological distance: construal and preferences. J Exp Soc Psychol 43:473–482

Tschirgi N (2004) Post-conflict peacebuilding revisited: achievements, limitations, challenges. International Peace Academy, New York

United Nations (2001) 'No exit without strategy', Report of the Secretary-General, S/2001/394, 20 Aprtil 2001, New York: United Nations

United Nations (2006) Note of guidance on integrated missions, revised, 17 January 2006, New York: United Nations

United Nations (2013) Financing peacekeeping. http://www.un.org/en/peacekeeping/operations/financing.shtml Accessed May 13, 2013

United Nations Development Programme (UNDP) (1997) Capacity development, Technical Advisory Paper 2 http://mirror.undp.org/magnet/cdrb/TECHPAP2.htm. Accessed on 15 March 2012

UNDP (1994) Human development report 1994. Oxford University Press, Oxford

United Nations Environment Programme (UNEP) (2009) From conflict to peacebuilding: the role of natural resources and the environment. UNEP, Nairobi

United Nations General Assembly (2009) Report of the Secretary-General on peacebuilding in the immediate aftermath of conflict, 11 June 2009, A/63/881-S/2009/304

United Nations Secretary General (UNSG) (1992) An agenda for peace: preventive diplomacy, peacemaking and peace-keeping http://www.un.org/Docs/SG/agpeace.html Accessed on 15 March 2012

Welzer H (2012) Climate wars: why people will be killed in the 21st century. Polity Press, Cambridge
Additional information
This article is part of a Special Issue on "Climate and Security: Evidence, Emerging Risks, and a New Agenda" edited by François Gemenne, Neil Adger, Jon Barnett, and Geoff Dabelko.
About this article
Cite this article
Matthew, R. Integrating climate change into peacebuilding. Climatic Change 123, 83–93 (2014). https://doi.org/10.1007/s10584-013-0894-1
Received:

Accepted:

Published:

Issue Date:
Keywords
United Nations

Climate Change Adaptation

Climate Science

Violent Conflict

United Nations Security Council