Abstract
Increasing frequency, intensity and duration of severe weather events are posing major challenges to global food security and livelihoods of rural people. Agriculture has evolved through adaptation to local circumstances for thousands of years. Local experience in responding to severe weather conditions, accumulated over generations and centuries, is valuable for developing adaptation options to current climate change. This study aimed to: (i) identify tree species that reduce vulnerability of cropping systems under climate variability; and (ii) develop a method for rapidly assessing vulnerability and exploring strategies of smallholder farmers in rural areas exposed to climate variability. Participatory Rural Appraisal methods in combination with Geographical Information Systems tools and statistical analysis of meteorological data were used to evaluate local vulnerability to climate change and to investigate local adaptation measures in two selected villages in Vietnam, one of the countries most vulnerable to climate change. The low predictability of severe weather events makes food crops, especially grain production, insecure. This study shows that while rice and rain-fed crops suffered over 40 % yield losses in years of extreme drought or flood, tree-based systems and cattle were less affected. 13 tree species performed well under the harsh local climate conditions in home and forest gardens to provide income, food, feed and other environmental benefits. Thus, this research suggests that maintenance and enhancement of locally evolved agroforestry systems, with high resilience and multiple benefits, can contribute to climate change adaptation.
Access options
Buy single article
Instant access to the full article PDF.
US$ 39.95
Tax calculation will be finalised during checkout.
Subscribe to journal
Immediate online access to all issues from 2019. Subscription will auto renew annually.
US$ 119
Tax calculation will be finalised during checkout.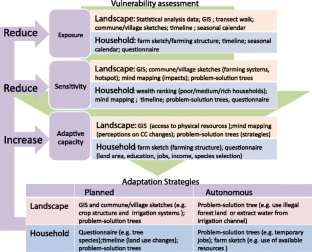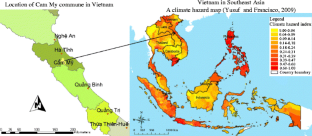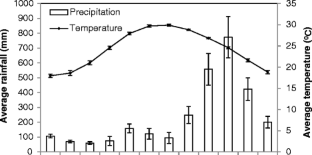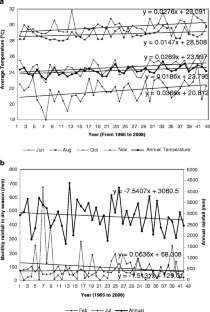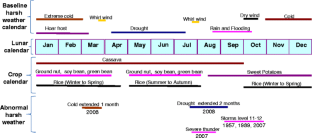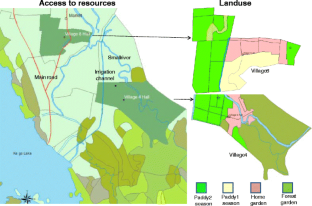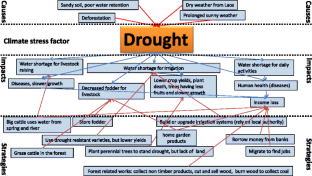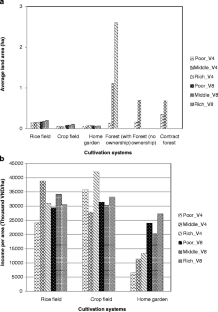 References
Beddington J, Asaduzzaman M, Fernandez A, Clark M, Guillou M, Jahn M, Erda L, Mamo T, Van Bo N, Nobre CA, Scholes R, Sharma R, Wakhungu J (2011) Achieving food security in the face of climate change: Summary for policy makers from the Commission on Sustainable Agriculture and Climate Change. CGIAR Research Program on Climate Change, Agriculture and Food Security (CCAFS), Copenhagen, Denmark. Available online at www.ccafs.cgiar.org/commission (Accessed 05 April 2012)

Chambers R (1994) Participatory Rural Appraisal (PRA): analysis of experience. World Dev 22:1253–1268

Clark WC, Tomich TP, van Noordwijk M, Guston D, Catacutan D, Dickson NM, McNie E (2011) Boundary work for sustainable development: natural resource management at the Consultative Group on International Agricultural Research (CGIAR). Proc Natl Acad Sci. doi:10.1073/pnas.0900231108

Cooper P, Dimes J, Rao K, Shapiro B, Shiferaw B, Twomlow S (2008) Coping better with current climatic variability in the rain-fed farming systems of sub-Saharan Africa: an essential first step in adapting to future climate change? Mitig Adapt Strateg Glob Change 12:901–918

Dasgupta S, Laplante B, Meisner C, Wheeler D, Yan J (2009) The impact of sea level rise on developing countries: a comparative analysis. Clim Chang 93:379–388

Francisco HA (2008) Adaptation to climate change: needs and opportunities in Southeast Asia. ASEAN Econ Bull 25:7–19

Gebauer J (2005) Plant species diversity of home gardens in El Obeid, Central Sudan. J Agric Rural Dev Trop 106:97–103

Hinkel J (2011) "Indicators of vulnerability and adaptive capacity": towards a clarification of the science-policy interface. Glob Environ Chang 21:198–208

IPCC (2001) Climate Change 2001: Synthesis Report. A Contribution of Working Groups I, II and III to the Third Assessment Report of the Intergovernmental Panel on Climate Change. Cambridge University Press, Cambridge

Kumar B (2006) Agroforestry: the new old paradigm for Asian food security. J Trop Agric 44:1–14

Lobell DB, Burke MB, Tebaldi C, Mastrandrea MD, Falcon WP, Naylor RL (2008) Prioritizing climate change adaptation needs for food security in 2030. Science 319:607–610

Martius C, Höfer H, Garcia M, Römbke J, Förster B, Hanagarth W (2004) Microclimate in agroforestry systems in central Amazonia: does canopy closure matter to soil organisms? Agrofor Syst 60:291–304

McCarthy JJ, Canziani OF, Leary NA, Dokken DJ, White KS (eds) (2001) Climate Change 2001: Impacts, adaptation, and vulnerability: Contribution of Working Group II to the Third Assessment Report of the Intergovernmental Panel on Climate Change. Cambridge University Press, Cambridge, p 995

Mendez VE, Lok R, Somarriba E (2001) Interdisciplinary analysis of home gardens in Nicaragua: micro-zonation, plant use and socioeconomic importance. Agrofor Syst 51:85–96

Mulyoutamia E, Rismawan R, Joshi L (2009) Local knowledge and management of simpukng (forest gardens) among the Dayak people in East Kalimantan, Indonesia. For Ecol Manag 257:2054–2061

Parry M, Carter TR (1985) The effect of climatic variations on agricultural risk. Clim Chang 7:95–110

Pautasso M, Döring T, Garbelotto M, Pellis L, Jeger M (2012) Impacts of climate change on plant diseases—opinions and trends. Eur J Plant Pathol 1–19

Pretty JL (1995) Participatory learning for sustainable agriculture. World Dev 23:1247–1263

Rao KPC, Verchot LV, Joshi LM (2007) Adaptation to climate change through sustainable management and development of agroforestry systems. J SAT Agric Res 4:1–30

Simelton E (2011) Food self-sufficiency and natural hazards in China. Food Secur 3:35–52

Stigter CJ, Zheng DW, Onyewotu LOZ, Mei XR (2005) Using traditional methods and indigenous technologies for coping with climate variability. Clim Chang 70:255–271

Thomas RJ (2008) Opportunities to reduce the vulnerability of dryland farmers in Central and West Asia and North Africa to climate change. Agric Ecosyst Environ 126:36–45

van Noordwijk M, Dijksterhuis GH, Vankeulen H (1994) Risk management in crop production and fertilizer use with uncertain rainfall—how many eggs in which baskets. Neth J Agric Sci 42:249–269

van Noordwijk M, Hoang M, Neufeldt H, Öborn I, Yatich T (eds) (2011) How trees and people can co-adapt to climate change: reducing vulnerability through multifunctional agroforestry landscapes, World Agroforestry Centre (ICRAF), Nairobi, p 155

Verchot LV, Noordwijk MV, Kandji S, Tomich T, Ong C, Albrecht A, Mackensen J, Bantilan C, Anupama KV, Palm C (2007) Climate change: linking adaptation and mitigation through agroforestry. Mitig Adapt Strateg Glob Change 12:901–918

Wassmann R, Hien N, Hoanh C, Tuong T (2004) Sea level rise affecting the Vietnamese Mekong delta: water elevation in the flood season and implications for rice production. Clim Chang 66:89–107

Wezel A, Bender S (2003) Plant species diversity of home garden in Cuba and its significance for household food supply. Agrofor Syst 57:39–49

Yusuf AA, Francisco HA (2009) Climate change vulnerability mapping for Southeast Asia. Economy and Environment Program for Southeast Asia (EEPSEA), Singapore
Acknowledgments
The authors are grateful for the generous funding from the Swedish Research Council for Environment, Agricultural Sciences and Spatial Planning (Formas) and the Swedish International Development Cooperation Agency's (Sida) (contract number 2007-5201-8159-50). We give special thanks to Ha Tinh farmers' association for their support in the fieldwork and the people of Cam My for actively participating in our research. We thank Dr Nguyen Manh Khai for statistical analyses, Dr Ho Dac Thai Hoang for GIS participatory mapping and MSc Huynh Anh Phuong for PRA work in village 4. Mr. Robert Finlayson, Dr. Elisabeth Simelton and anonymous reviewers assisted by commenting on the text.
About this article
Cite this article
Nguyen, Q., Hoang, M.H., Öborn, I. et al. Multipurpose agroforestry as a climate change resiliency option for farmers: an example of local adaptation in Vietnam. Climatic Change 117, 241–257 (2013). https://doi.org/10.1007/s10584-012-0550-1
Received:

Accepted:

Published:

Issue Date:
Keywords
Climate Variability

Focus Group Discussion

Adaptive Capacity

Agroforestry System

Climate Change Adaptation