Abstract
Policy measures regarding adaptation to climate change include efforts to adjust socio-economic and ecologic systems. Colombia has undertaken various measures in terms of climate change mitigation and adaptation since becoming a party of the Kyoto protocol in 2001 and a party of the United Nations Framework Convention on Climate Change (UNFCCC) in 1995. The first national communication to the UNFCCC stated how Colombian agriculture will be severely impacted under different emission scenarios and time frames. The analyses in this document further support that climate change will severely threaten the socioeconomics of Colombian agriculture. We first query national data sources to characterize the agricultural sector. We then use 17 Global Circulation Model (GCM) outputs to quantify how Colombian agricultural production may be affected by climate change, and show the expected changes to years 2040–2069 ("2050") under the A2 scenario of the Intergovernmental Panel on Climate Change Special Report on Emissions Scenarios (SRES-A2) and the overall trends in both precipitation and temperature to 2100. We then evaluate expected changes within different regions and measure the proportion of area affected within each crop's distributional range. By 2050, climatic change in Colombia will likely impact 3.5 million people, 14 % of national GDP corresponding to agriculture, employment of 21 % of the population, agro-industries, supply chains, and food and nutritional security. If no adaptation measures are taken, 80 % of crops would be impacted in more than 60 % of their current areas of cultivation, with particularly severe impacts in high value perennial and exportable crops. Impacts also include soil degradation and organic matter losses in the Andes hillsides; likely flooding in the Caribbean and Pacific coasts; niche losses for coffee, fruit, cocoa, and bananas; changes in prevalence of pests and diseases; and increases in the vulnerabilities of non-technically developed smallholders. There is, however, still time to change the current levels of vulnerability if a multidisciplinary focus (i.e., agronomic, economic, and social) in vulnerable sectors is undertaken. Each sub-sector and the Government need to invest in: (1) data collection, (2) detailed, regionally-based impact assessments, (3) research and development, and (4) extension and technology transfer. Support to vulnerable smallholders should be given by the state in the form of agricultural insurance systems contextualized under the phenomenon of climate change. A national coordination scheme led by (but not restricted to) the Ministry of Agriculture and Rural Development (MADR) with the contributions of national and international institutions is needed to address agricultural adaptation.
Access options
Buy single article
Instant access to the full article PDF.
US$ 39.95
Tax calculation will be finalised during checkout.
Subscribe to journal
Immediate online access to all issues from 2019. Subscription will auto renew annually.
US$ 119
Tax calculation will be finalised during checkout.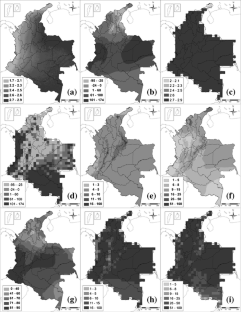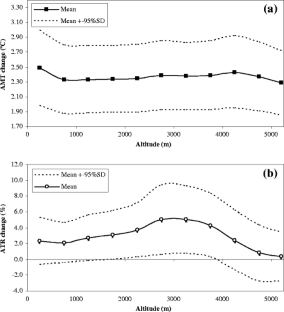 Notes
1.

World Climate Conference (WCC) and United Nations Framework Convention on Climate Change (UNFCCC). International agenda in 1979 issued declaration of how climate change might be adverse to the well-being of humanity.
References
Arguello RC, Lozano MC (2007) Agricultural sector and competition policy in Colombia. Universidad del Rosario, Facultad de Economía, Bogotá

Baigorria GA, Jones JW, Shin DW, Mishra A, Brien JJ (2007) Assessing uncertainties in crop model simulations using daily bias-corrected Regional Circulation Model outputs. Clim Res 34:211–222

Bedõ Z, Láng L, Veisz O, Vida G (2005) Breeding of winter wheat (Triticum aestivum L.) for different adaptation types in multifunctional agricultural production. Turk J Agric For 29:151–156

Berry A (1995) The contribution of agriculture to growth: Colombia. In: Mellor JW (ed) Agriculture on the Road to Industrialization. Johns Hopkins University Press, Baltimore, pp 263–306

Boo K-O, Martin G, Sellar A, Senior C, Byun Y-H (2011) Evaluating the East Asian monsoon simulation in climate models. J Geophys Res 116:D01109

Byjesh K, Kumar S, Aggarwal P (2010) Simulating impacts, potential adaptation and vulnerability of maize to climate change in India. Mitig Adapt Strateg Glob Chang 15:413–431

Camacho-Tamayo JH, Luengas CA, Leiva FR (2008) Effect of agricultural intervention on the spatial variability of some soils chemical properties in the eastern plains of Colombia. Chil J Agr Res 68:42–55

Challinor AJ, Wheeler TR (2008) Use of a crop model ensemble to quantify CO2 stimulation of water-stressed and well-watered crops. Agric For Meteorol 148:1062–1077

Challinor AJ, Wheeler TR, Craufurd PQ, Ferro CAT, Stephenson DB (2007) Adaptation of crops to climate change through genotypic responses to mean and extreme temperatures. Agric Ecosyst Environ 119:190–204

DANE (2007) Sistema de información de la oferta agropecuaria: Encuesta nacional agropecuaria 2007. Ministerio de Agricultura y Desarrollo Rural (MADR), Corporación Colombia Internacional, Departamento Administrativo Nacional de Estadística (DANE), Bogotá, Colombia, p 143

DANE (2011) In: Estadística DANd (ed) Statistical database. DANE, Bogotá

Deininger K, Lavadenz I (2004) Colombia: Política agraria en transición. En breve. World Bank.

Erickson B (2006) Precision agriculture in Colombian sugar cane. Site Specific Management Center Newsletter.

Eslava JA, Pabon JD (2001) Proyecto: proyecciones climáticas e impactos socioeconómicos del cambio climático en Colombia. Meteorología Colombiana 3:1–8

Garrett K, Forbes G, Pancle S, Savary S, Sparks A, Valdivia C, Cruz CV, Willocquet L (2009) Anticipating and responding to biological complexity in the effects of climate change on agriculture. IOP Conf Ser Earth Environ Sci 6:372007. doi:10.1088/1755-1307/6/37/372007

Gerald CN (2009) Agriculture and climate change: an agenda for negotiation in Copenhagen. 2020. Vision for Food, Agriculture, and the Environment.

Gregory PJ, Ingram JSI, Brklacich M (2005) Climate change and food security. Phil Trans Biol Sci 360:2139–2148

Gregory PJ, Johnson SN, Newton AC, Ingram JSI (2009) Integrating pests and pathogens into the climate change/food security debate. J Exp Bot 60:2827–2838

Herrera Campo B, Hyman G, Bellotti A (2011) Threats to cassava production: known and potential geographic distribution of four key biotic constraints. Food Secur 1–17

Hijmans RJ, Forbes GA, Walker TS (2000) Estimating the global severity of potato late blight with GIS-linked disease forecast models. Plant Pathol 49:697–705

Hoyos IC, Baquero-Bernal A (2010) Study of extreme events on Colombia using a regional climate model. Dynamics Days South America 2010: International Conference on Chaos and Nonlinear Dynamics, Sao Jose dos Campos, SP, Brazil

Hoyos-Rincon IC, Baquero-Bernal A (2011) Extreme events in the Colombian pacific and Caribbean catchment basins. Geophys Res Abstr 13:1922

Ibáñez I, Primack RB, Miller-Rushing AJ, Ellwood E, Higuchi H, Lee SD, Kobori H, Silander JA (2010) Forecasting phenology under global warming. Phil Trans Biol Sci 365:3247–3260

IDEAM (2001) Colombia: primera comunicación nacional ante la Convención Marco de las Naciones Unidas sobre el Cambio Climático. Instituto de Hidrología, Meteorología y Estudios Ambientales, IDEAM, Bogotá, Colombia, p 307

IPCC (2000) Special report on emission scenarios. IPCC, Geneva

IPCC (2001) IPCC third assessment report: climate change 2001 (TAR). IPCC, Geneva

IPCC (2007) IPCC fourth assessment report: climate change 2007 (AR4). IPCC, Geneva

Jaramillo J, Chabi-Olaye A, Kamonjo C, Jaramillo A, Vega FE, Poehling H-M, Borgemeister C (2009) Thermal Tolerance of the Coffee Berry Borer Hypothenemus hampei: predictions of climate change impact on a tropical insect pest. PLoS One 4:e6487

Jarvis A, Ramirez J, Anderson B, Leibing C, Aggarwal P (2010) Scenarios of climate change within the context of agriculture. CAB International.

Jarvis A, Lau C, Cook S, Wollenberg E, Hansen J, Bonilla O, Challinor A (2011a) An integrated adaptation and mitigation framework for developing agricultural research: synergies and trade-offs. Exp Agric 47:185–203

Jarvis A, Ramirez-Villegas J, Bonilla-Findji O, Zapata E (2011b) Chapter 3.1: impacts of climate change on crop production in Latin America. Wiley & Sons

Krishnan P, Swain DK, Chandra Bhaskar B, Nayak SK, Dash RN (2007) Impact of elevated CO2 and temperature on rice yield and methods of adaptation as evaluated by crop simulation studies. Agric Ecosyst Environ 122:233–242

Laderach P, Jarvis A, Lundy M, Ramirez J, Eitzinger A (2011) Impact of climate change on coffee production and coffee supply chains. Climatic Change in press

MADR, IICA (2005) Observatorio agrocadenas: documentos de caracterización sectorial y de trabajo del sector agropecuario colombiano. Ministerio de Agricultura y Desarrollo Rural (MADR), Instituto Interamericano de Cooperación para la Agricultura (IICA), Bogotá, Colombia

Moriondo M, Giannakopoulos C, Bindi M (2011) Climate change impact assessment: the role of climate extremes in crop yield simulation. Clim Chang 104:679–701

Motha RP (2007) Development of an agricultural weather policy. Agric For Meteorol 142:303–313

Mulligan M, Fisher M, Sharma B, Xu ZX, Ringler C, Mahé G, Jarvis A, Ramírez J, Clanet J-C, Ogilvie A, M-u-D A (2011) The nature and impact of climate change in the Challenge Program on Water and Food (CPWF) basins. Water Int 36:96–124

Norton RD, Balcázar AV (2003) A study of Colombia's agricultural and rural competitiveness. Report to United Nations Food and Agriculture Organization, The World Bank and United States Agency for International Development, Washington DC, USA

Pabon JD (2003) El cambio climático global y su manifestación en Colombia. Cuadernos Geográficos 12:111–119

Pabon JD (2005) Escenarios de cambio climático para territorio colombiano. Documento INAPPDF-B/GECC/I. Universidad Nacional de Colombia y Conservación Internacional, Bogotá, Colombia

Pabón JD, Cárdenas I, Kholostyakov R, Calderón AF, Bernal N, Ruiz F (2001) Escenarios climáticos para el siglo XXI sobre el territorio colombiano. Nota técnica interna del Instituto de Hidrología, Meteorología y Estudios Ambientales (IDEAM), Bogotá, Colombia

Poveda G, Álvarez D, Rueda Ó (2010) Hydro-climatic variability over the Andes of Colombia associated with ENSO: a review of climatic processes and their impact on one of the Earth's most important biodiversity hotspots. Anglais 1–17

Prasad PVV, Boote KJ, Allen LH, Thomas JMG (2002) Effects of elevated temperature and carbon dioxide on seed-set and yield of kidney bean (Phaseolus vulgaris L.). Glob Chang Biol 8:710–721

Ramirez-Villegas J, Jarvis A (2010) Downscaling Global Circulation Model Outputs: The Delta Method. Decision and Policy Analysis Working Paper No. 1. Decision and Policy Analysis Working Papers. International Center for Tropical Agriculture (CIAT), Cali, Colombia.

Ramirez-Villegas J, Jarvis A, Läderach P (2011a) Empirical approaches for assessing impacts of climate change on agriculture: the EcoCrop model and a case study with grain sorghum. Agricultural and Forest Meteorology

Ramirez-Villegas J, Jarvis A, Van den Bergh I, Staver C, Turner D (2011b) Chapter 20: Changing Climates: Effects on Growing Conditions for Banana and Plantain (Musa spp.) and Possible Responses. Wiley & Sons.

Reifen C, Toumi R (2009) Climate projections: past performance no guarantee of future skill? Geophys Res Lett 36:L13704

Ruiz F (2007) Escenarios de cambio climático, algunos modelos y resultados de lluvia para Colombia bajo el escenario A1B. Instituto de Hidrología, Meteorología y Estudios Ambientales (IDEAM), Subdirección de Meteorología, Bogotá, Colombia

Schepp K, Laderach P (2008) Climate change adaptation for small coffee growers. In: Martinez-Alonso C (ed) Abstracts International Workshop Adaptation to Climate Change: The Role of Ecosystem Services, SIAASE 2008. SIAASE, Turrialba, pp 89–90

Schroth G, Laderach P, Dempewolf J, Philpott S, Haggar J, Eakin H, Castillejos T, Garcia Moreno J, Soto Pinto L, Hernandez R, Eitzinger A, Ramirez-Villegas J (2009) Towards a climate change adaptation strategy for coffee communities and ecosystems in the Sierra Madre de Chiapas, Mexico. Mitig Adapt Strateg Glob Chang 14:605–625

Sivakumar MVK, Das HP, Brunini O (2005) In: Salinger J, Sivakumar MVK, Motha RP (eds) Impacts of Present and Future Climate Variability and Change on Agriculture and Forestry in the Arid and Semi-Arid Tropics: Increasing Climate Variability and Change. Springer, Netherlands, pp 31–72

Srivastava A, Naresh Kumar S, Aggarwal PK (2010) Assessment on vulnerability of sorghum to climate change in India. Agric Ecosyst Environ 138:160–169

Timmermann A, Oberhuber J, Bacher A, Esch M, Latif M, Roeckner E (1999) Increased El Nino frequency in a climate model forced by future greenhouse warming. Nature 398:694–697

UN (1992) United Nations Framework Convention on Climate Change. In: UNFCCC (ed.) FCCC/INFORMAL/84
Acknowledgments
We would like to thank Sam Fujisaka, Alexandra Walter and Charlotte Lau for their editorial work. The authors also thank the United Nations Development Programme (UNDP) and the Colombian Ministry of Agriculture and Rural Development (MADR) for providing the funds for the development of the analyses presented on this paper. We also thank Rebecca Carman and Oscar Esnoz from UNDP, as well as participants in the National Dialogue on Climate Change (Bogotá, Colombia, 4–5 August 2009) coordinated by UNDP. We also thank Emmanuel Zapata from the International Center for Tropical Agriculture (CIAT) for his contributions to preliminary versions of this paper in Spanish and the three anonymous reviewers for their insightful comments.
Electronic supplementary material
Below is the link to the electronic supplementary material.
About this article
Cite this article
Ramirez-Villegas, J., Salazar, M., Jarvis, A. et al. A way forward on adaptation to climate change in Colombian agriculture: perspectives towards 2050. Climatic Change 115, 611–628 (2012). https://doi.org/10.1007/s10584-012-0500-y
Received:

Accepted:

Published:

Issue Date:
Keywords
Sugarcane

Cassava

Adaptation Strategy

Colombia

Climate Change Adaptation