Abstract
This essay explores the complex relationship that exists between the romance plot and the romanticization of the antebellum South in Raina Telgemeier's critically acclaimed and commercially successful graphic novel, Drama. The text's use of a Gone With the Wind-style musical as its romantic and thematic pivot point complicates its political message and calls into question its seemingly progressive stance on social issues. While critics have praised Telgemeier's text for its racially and ethnically diverse cast of characters, the moonlight-and-magnolias musical that forms the centerpiece to Drama traffics not simply in a historical myth, but in a white-centric fantasy. In so doing, the graphic novel demonstrates the limitations of LGBTQ youth advocacy that does not remain cognizant of intersectionality, while it also highlights the problem with millennial forms of liberal multiculturalism that omit critical discussions about race.
Access options
Buy single article
Instant access to the full article PDF.
USD 39.95
Price excludes VAT (USA)
Tax calculation will be finalised during checkout.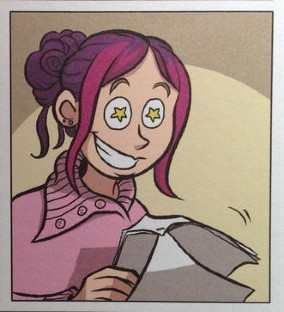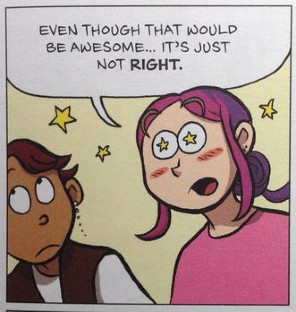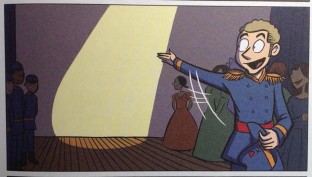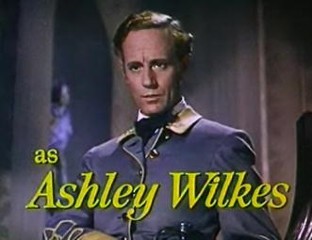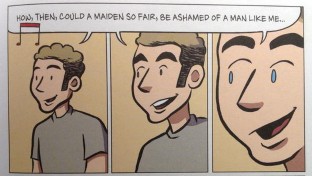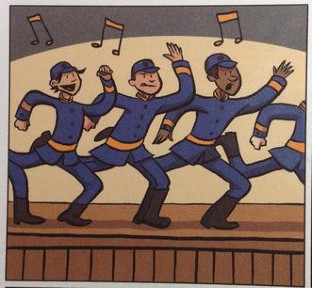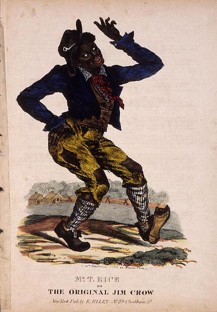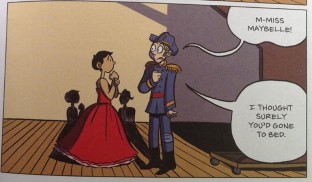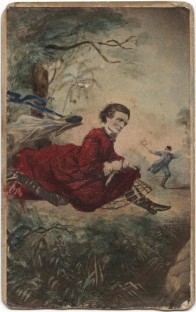 Notes
For more on the way in which this approach has historically been the dominant one in which LGBTQ issues have been addressed in books for young readers, see Michael Cart and Christine Jenkins's The Heart Has Its Reasons: Young Adult Literature with Gay/Lesbian/Queer Content, 1969–2004 (2006).

I am indebted to Joe Sutliff Sanders for pushing my thinking one step further to this comment, and for his many helpful suggestions on an earlier draft of this essay.
References
Abate, Michelle Ann. (2008). Tomboys: A Literary and Cultural History Philadelphia, PA: Temple UP.

Adams, Jessica. (2007). Wounds of Returning: Race, Memory, and Property on the Postslavery Plantation. Chapel Hill, NC: U of Chapel Hill P.

Akoukou, Nicole. (2014, June 27). The Colorblind Millennial Generation and the Problem with Being Blind to Race. Latin Post. Retrieved from http://www.latinpost.com/articles/15663/20140627/the-colorblind-millennial-generation-and-the-problem-with-being-blind-to-race.htm.

Alverson, Brigid. (2015, April 20). Roundtable: Why all the Drama About Drama? School Library Journal. Retrieved from http://blogs.slj.com/goodcomicsforkids/2015/04/20/roundtable-why-all-the-drama-about-drama/.

Beck, Koa. (2014, January 5). Disturbing Wedding Trend: Getting Married at a Plantation. Salon. Retrieved from http://www.salon.com/2014/01/05/disturbing_wedding_trend_getting_married_at_a_plantation/.

Benson, Ezra Taft. (1974). God, Family, Country: Our Three Great Loyalties Salt Lake City, UT: Deseret Book Company.

Bouie, Jamelie. (2014, May 16). Why Do Millennials Not Understand Racism? Slate. Retrieved from http://www.slate.com/articles/news_and_politics/politics/2014/05/millennials_racism_and_mtv_poll_young_people_are_confused_about_bias_prejudice.html.

Calhoun, Ada. (2012, August 23). Life Backstage. The New York Times. Retrieved from http://www.nytimes.com/2012/08/26/books/review/drama-by-raina-telgemeier.html?_r=0.

Collett, Janelle. (2015, April 20). Romanticizing the Old South: A Feminist, Historical Analysis of Gone with the Wind. Feminist.com Retrieved from http://www.feminist.com/resources/artspeech/remember/rtl8.html.

Cox, Karen. (2001). Dreaming of Dixie: How the South was Created in American Popular Culture. Chapel Hill, NC: U of North Carolina P.

Dyer, Richard. (1997). White. London: Routledge.

Eichstedt, Jennifer. and Small, Stephen. (2002). Representations of Slavery: Race and Ideology in Southern Plantation Museums. Washington, DC: Smithsonian Books.

Fanon, Frantz. (1967). Black Skin, White Masks. Trans. C. Marmann. New York: Grove.

Gomez, Betsy. (2015, April 13). Three Graphic Novels Among ALA's Ten Most Challenged Books of 2014. Comic Book Legal Defense Fund. Retrieved from http://cbldf.org/2015/04/three-graphic-novels-among-alas-ten-most-challenged-books-of-2014/.

Gone with the Wind. (1939). Dir. V. Fleming. Perf. V. Leigh, C. Gable. Warner Brothers.

Groensteen, Thierry. (2010). The System of Comics. Trans. B. Beaty and N. Nguyen. Jackson, MS: U of Mississippi P, 2010. Print.

Harris, Tami Whitney. (2011, February 17). Lady Antebellum and the Glorification of the Pre-Civil War South. Ms. Magazine. Retrieved from http://msmagazine.com/blog/2011/02/17/lady-antebellum-and-the-glorification-of-the-precivil-war-south/.

Joyce, Frank. (2014, October 29). A Visit to the Slavery Museum: How the Legacy of Slavery is Linked to White Racism Today. Alternet. Retrieved from http://www.alternet.org/visit-slavery-museum-how-legacy-slavery-linked-white-racism-today.

Keith, Michael. (2005). After the Cosmopolitan? Multicultural Cities and the Future of Racism London: Routledge.

Kelly, Esther. (2012, September 17). Review: Drama. School Library Journal.

Kutsuwamushi. (2014, April 22). Comment Posted to Discussion Forum "former plantations that have been turned into bed-and-breakfast resorts." MetaFilter.

M. T. Rice as the Original Jim Crow. (1832). New York: E. Riley.

Marche, S. (2014, September 24). The Racism of Gone with the Wind is Still with Us. Esquire. Retrieved from http://www.esquire.com/entertainment/movies/a30109/gone-with-the-wind-racism/.

"President in Petticoats!: Civil War Propaganda in Photographs." (2014). Exhibit Essay. International Center of Photography. http://www.icp.org/exhibitions/president-in-petticoats-civil-war-propaganda-in-photographs.

Russ, Elizabeth Christine. (2009). The Plantation in the Postslavery Imagination New York: Oxford UP.

Schorr, Daniel. (2008, January 28). A New, 'Post-racial' Political Era in America. NPR. Retrieved from http://www.npr.org/templates/story/story.php?storyId=18489466.

Smith, Mychal Denzel. (2015, March 26). White Millennials Are Products of a Failed Lesson in Colorblindness. PBS News Hour. Retrieved from http://www.pbs.org/newshour/updates/white-millennials-products-failed-lesson-colorblindness/.

Telgemeier, Raina. (2012). Drama. New York: Graphix/Scholastic.

Thompson, Craig. and Tian, Kelly. (February 2008). Reconstructing the South: How Commercial Myths Compete for Identity Value Through the Ideological Shaping of Popular Memories and Counter-Memories. Journal of Consumer Research, 34(5), 595–613.

Wyant, Carissa. (2014, May 30). From Slavery to Poverty: Confronting America's Painful Past to Change the Present. MintPress News. Retrieved from http://www.mintpressnews.com/from-slavery-to-poverty-confronting-americas-painful-past-to-imagine-a-better-future/162406/.
Additional information
Michelle Ann Abate is Associate Professor of Literature for Children and Young Adults at The Ohio State University. She is the author of four books of literary criticism: The Big Smallness: Niche Marketing, the American Culture Wars, and the New Children's Literature (Routledge, 2016), Bloody Murder: The Homicide Tradition in Children's Literature (Johns Hopkins University Press, 2013), Raising Your Kids Right: Children's Literature and American Political Conservatism (Rutgers University Press, 2010), and Tomboys: A Literary and Cultural History (Temple University Press, 2008).
About this article
Cite this article
Abate, M.A. "Springtime in the South is Like a Song in My Heart": Raina Telgemeier's Drama, the Romanticization of the Plantation South, and the Romance Plot. Child Lit Educ 48, 355–377 (2017). https://doi.org/10.1007/s10583-016-9299-x
Published:

Issue Date:

DOI: https://doi.org/10.1007/s10583-016-9299-x
Keywords
Graphic novels

Comics

American culture

Racism

Southern history

Antebellum plantations

The American Civil War

Southern mythology

Raina Telgemeier