Abstract
In this work, tunicate cellulose nanocrystals (tCNCs) were extracted from the tunicate by bleaching and acid hydrolysis. They were used as filler in the preparation of sodium alginate-based enteric capsules. The addition of tCNCs with a high aspect ratio (65) rendered the enteric capsule excellent physical properties. Compared with the control sample, when the addition of tCNCs were 10% (wt), the water contact angle of the capsule was enhanced by 46.0%, the opacity was increased by 356.8%, the maximum tensile stress was increased by 142.6%, the modulus of elasticity was increased by 240.3%, and the elongation at break was increased by 133.8%. In the in vitro degradation experiments, the capsule hardly degraded in the gastric environment (pH 1.2), while in the intestinal environment (pH 6.8), the degradation became slower with the increase of tCNC content, which was consistent with the properties of the enteric capsule. This research developed a new direction for the application of tCNCs in the pharmaceutical material productions.
Graphical abstract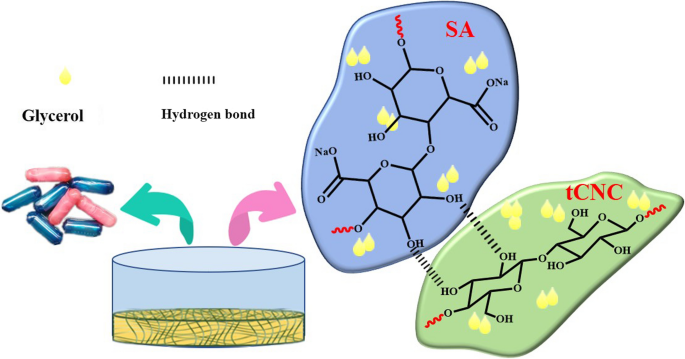 Access options
Buy single article
Instant access to the full article PDF.
USD 39.95
Price excludes VAT (USA)
Tax calculation will be finalised during checkout.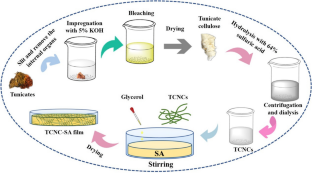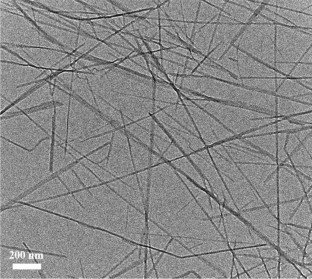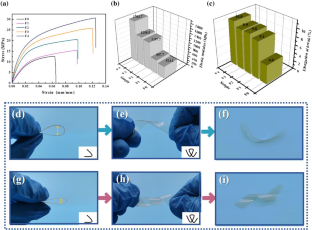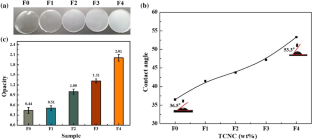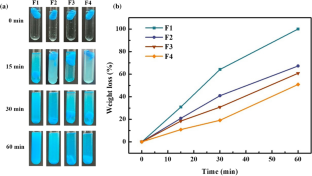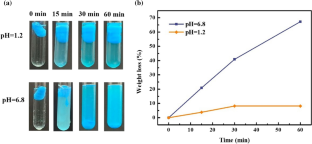 References
Abbasiliasi S, Tan JS, Ibrahim T, Ismail N, Ariff AB, Mokhtar NK, Mustafa S (2019) Use of sodium alginate in the preparation of gelatin-based hard capsule shells and their evaluation in vitro. RSC Adv 9:16147–16157. https://doi.org/10.1039/C9RA01791G

Abdollahi M, Alboofetileh M, Behrooz R, Rezaei M, Miraki R (2013) Reducing water sensitivity of alginate bio-nanocomposite film using cellulose nanoparticles. Int J Biol Macromo 54:166–173. https://doi.org/10.1016/j.ijbiomac.2012.12.016

Al-Gousous J, Langguth P (2015) European versus United States pharmacopeia disintegration testing methods for enteric-coated soft gelatin capsules. Dissolut Technol; 22:6–8. https://doi.org/10.14227/DT220315P6

Boufi S, Gonzalez I, Delgado-Aguilar M, Tarres Q, Angels Pelach M, Mutje P (2016) Nanofibrillated cellulose as an additive in papermaking process: a review. Carbohyd Polym 154:151–166. https://doi.org/10.1016/j.carbpol.2016.07.117

Chen Q, Zong Z, Gao X, Zhao Y, Wang J (2020) Preparation and characterization of nanostarch-based green hard capsules reinforced by cellulose nanocrystals. Int J Biol Macromo 167:1241–1247. https://doi.org/10.1016/j.ijbiomac.2020.11.078

Cheng Y, Mondal AK, Wu S, Xu D, Ning D, Ni Y, Huang F (2020) Study on the anti-biodegradation property of tunicate cellulose. Polymers 12:3071. https://doi.org/10.3390/polym12123071

Digenis GA, Gold TB, Shah VP (1994) Cross-linking of gelatin capsules and its relevance to their in vitro-in vivo performance. J Pharm Sci 83:915–921. https://doi.org/10.1002/jps.2600830702

Ding Y, Jiang F, Chen L, Lyu W, Chi Z, Liu C, Chi Z (2020) An alternative hard capsule prepared with the high molecular weight pullulan and gellan: processing, characterization, and in vitro drug release. Carbohyd Polym 237:116172. https://doi.org/10.1016/j.carbpol.2020.116172

Duconseille A, Astruc T, Quintana N, Meersman F, Sante-Lhoutellier V (2015) Gelatin structure and composition linked to hard capsule dissolution: a review. Food Hydrocolloid 43:360–376. https://doi.org/10.1016/j.foodhyd.2014.06.006

Fathi M, Kazemi S, Zahedi F, Shiran MR, Moghadamnia AA (2018) Comparison of oral bioavailability of acetaminophen tablets, capsules and effervescent dosage forms in healthy volunteers. Curr Iss Pharm Med S 31:5–9. https://doi.org/10.1515/cipms-2018-0001

Fayaz AM, Balaji K, Girilal M, Kalaichelvan PT, Venkatesan R (2009) Mycobased synthesis of silver nanoparticles and their incorporation into sodium alginate films for vegetable and fruit preservation. J Agric Food Chem 57:6246–6252. https://doi.org/10.1021/jf900337h

Filippov M, Kohn R (1974) Determination of composition of alginates by infrared spectroscopic method. Chem Zvesti 28:817–819

French AD (2014) Idealized powder diffraction patterns for cellulose polymorphs. Cellulose 21:885–896. https://doi.org/10.1007/s10570-013-0030-4

Fu M, Blechar JA, Sauer A, Al-Gousous J, Langguth P (2020) In vitro evaluation of enteric-coated HPMC capsules-effect of formulation factors on product performance. Pharmaceutics 12:696. https://doi.org/10.3390/pharmaceutics12080696

Gilormini P, Verdu J (2018) On the role of hydrogen bonding on water absorption in polymers. Polymer 142:164–169. https://doi.org/10.1016/j.polymer.2018.03.033

Grill S, Bruderer S, Sidharta PN, Antonova M, Globig S, Carlson J, Csonka D (2020) Bioequivalence of macitentan and tadalafil given as fixed-dose combination or single-component tablets in healthy subjects. Brit J Clin Pharmaco 86:2424–2434. https://doi.org/10.1111/bcp.14347

Hua S, Ma H, Li X, Yang H, Wang A (2010) pH-sensitive sodium alginate/poly (vinyl alcohol) hydrogel beads prepared by combined Ca2+ crosslinking and freeze-thawing cycles for controlled release of diclofenac sodium. Int J Biol Macromo 46:517–523. https://doi.org/10.1016/j.ijbiomac.2010.03.004

Hubbell CA, Ragauskas AJ (2010) Effect of acid-chlorite delignification on cellulose degree of polymerization. Bioresource Technol 101:7410–7415. https://doi.org/10.1016/j.biortech.2010.04.029

Ilgin P, Ozay H, Ozay O (2020) Synthesis and characterization of pH responsive alginate based-hydrogels as oral drug delivery carrier. J Polym Res 27:251. https://doi.org/10.1007/s10965-020-02231-0

Iwamoto S, Kai W, Isogai A, Iwata T (2009) Elastic modulus of single cellulose microfibrils from tunicate measured by atomic force microscopy. Biomacromol 10:2571–2576. https://doi.org/10.1021/bm900520n

Ji Z, Bao X, Liu H, Wang Y, Chen L, Yu L (2017) Engineering starch-based capsules for controlled delivery. J Control Release 259:e88. https://doi.org/10.1016/j.jconrel.2017.03.191

Jimenez A, Fabra MJ, Talens P, Chiralt A (2010) Effect of lipid self-association on the microstructure and physical properties of hydroxypropyl-methylcellulose edible films containing fatty acids. Carbohyd Polym 82:585–593. https://doi.org/10.1016/j.carbpol.2010.05.014

Kathpalia H, Komal S, Doshi G (2014) Recent trends in Hard Gelatin capsule delivery System. J Adv Pharm Edu Res; 4:165–177. https://doi.org/10.13140/2.1.2731.4884

Kim KW, Ko CJ, Park HJ (2002) Mechanical properties, water vapor permeabilities and solubilities of highly carboxymethylated starch-based edible films. J Food Sci 67:218–222. https://doi.org/10.1111/j.1365-2621.2002.tb11387.x

Liu H, Du H, Zheng T, Xu T, Liu K, Ji X, Zhang X, Si C (2021a) Recent progress in cellulose based composite foams and aerogels for advanced energy storage devices. Chem Eng J 426:130817. https://doi.org/10.1016/j.cej.2021.130817

Liu K, Du H, Liu W, Liu H, Zhang M, Xu T, Si C (2021b) Cellulose nanomaterials for oil exploration applications. Polym Rev. https://doi.org/10.1080/15583724.2021.2007121

Liu K, Du H, Zheng T, Liu W, Zhang M, Liu H, Zhang X, Si C (2021c) Lignin-containing cellulose nanomaterials: preparation and applications. Green Chem 23:9723–9746. https://doi.org/10.1039/d1gc02841c

Merayo N, Balea A, de la Fuente E, Blanco A, Negro C (2017) Synergies between cellulose nanofibers and retention additives to improve recycled paper properties and the drainage process. Cellulose 24:2987–3000. https://doi.org/10.1007/s10570-017-1302-1

Ming X, Li Q, Feng J, Jiang W (2021) Analysis and optimization of process parameters of the degradable fiber mulch paper made from pineapple leaf and rice straw by response surface method. Bioresources; 16:3454–3468. https://doi.org/10.15376/biores.16.2.3454-3468

Narita T, Hébraud P, Lequeux F (2005) Effects of the rate of evaporation and film thickness on nonuniform drying of film-forming concentrated colloidal suspensions. Eur Phys J E 17:69–76. https://doi.org/10.1140/epje/i2004-10109-x

Peng BL, Dhar N, Liu HL, Tam KC (2011) Chemistry and applications of nanocrystalline cellulose and its derivatives: A nanotechnology perspective. Can J Chem Eng 89:1191–1206. https://doi.org/10.1002/cjce.20554

United States Pharmacopeial Convention (2017) U.S. Pharmacopeia National Formulary 2017: USP 40 NF 35. United States Pharmacopeial, Rockville

Qian L, Zhou J, Zhang L (2010) Structure and properties of the nanocomposite films of chitosan reinforced with cellulose whiskers. J Polym Sci Pol Phys 47:1069–1077. https://doi.org/10.1002/polb.21711

Revin VV, Pestov NA, Shchankin MV, Mishkin VP, Platonov VI, Uglanov DA (2019) A study of the physical and mechanical properties of aerogels obtained from bacterial cellulose. Biomacromol 20:1401–1411. https://doi.org/10.1021/acs.biomac.8b01816

Rhim JW (2011) Effect of clay contents on mechanical and water vapor barrier properties of agar-based nanocomposite films. Carbohyd Polym 86:691–699. https://doi.org/10.1016/j.carbpol.2011.05.010

Salas C, Nypeloe T, Rodriguez-Abreu C, Carrillo C, Rojas OJ (2014) Nanocellulose properties and applications in colloids and interfaces. Curr Opin Colloid in 19:383–396. https://doi.org/10.1016/j.cocis.2014.10.003

Samakradhamrongthai RS, Angeli PT, Kopermsub P, Utama-ang N (2019) Optimization of gelatin and gum arabic capsule infused with pandan flavor for multi-core flavor powder encapsulation. Carbohyd Polym 226:115262. https://doi.org/10.1016/j.carbpol.2019.115262

Saravanakumar K, Sathiyaseelan A, Mariadoss A, Hu X, Wang MH (2020) Physical and bioactivities of biopolymeric films incorporated with cellulose, sodium alginate and copper oxide nanoparticles for food packaging application. Int J Biol Macromo 153:207–214. https://doi.org/10.1016/j.ijbiomac.2020.02.250

Segal L, Creely JJ, Martin A Jr, Conrad C (1959) An empirical method for estimating the degree of crystallinity of native cellulose using the X-ray diffractometer. Text Res J 29:786–794. https://doi.org/10.1177/004051755902901003

Shimokawa Y, Hayakawa E, Takahashi K, Okai K, Hattori Y, Otsuka M (2018) Pharmaceutical formulation analysis of gelatin-based soft capsule film sheets using near-infrared spectroscopy. J Drug Deliv Sci Technol 48:174–182. https://doi.org/10.1016/j.jddst.2019.101126

Siripatrawan U, Harte BR (2010) Physical properties and antioxidant activity of an active film from chitosan incorporated with green tea extract. Food Hydrocolloid 24:770–775. https://doi.org/10.1016/j.foodhyd.2010.04.003

Sothornvit R, Krochta JM (2001) Plasticizer effect on mechanical properties of β-lactoglobulin films. J Food Eng 50:149–155. https://doi.org/10.1016/S0260-8774(00)00237-5

Tang Y, Yang S, Zhang N, Zhang J (2014) Preparation and characterization of nanocrystalline cellulose via low-intensity ultrasonic-assisted sulfuric acid hydrolysis. Cellulose 21:335–346. https://doi.org/10.1007/s10570-013-0158-2

Xu H, Chai Y, Zhang G (2012) Synergistic effect of oleic acid and glycerol on zein film plasticization. J Agr Food Chem 60:10075–10081. https://doi.org/10.1021/jf302940j

Xu T, Du H, Liu H, Liu W, Zhang X, Si C, Liu P, Zhang K (2021) Advanced nanocellulose-based composites for flexible functional energy storage devices. Adv Mater 33:2101368. https://doi.org/10.1002/adma.202101368

Yan X, Zhang K, Yang Y, Deng D, Lyu C, Xu H, Du Y (2020) Dispersible and dissolvable porous microcarrier tablets enable efficient large-scale human mesenchymal stem cell expansion. Tissue Eng Part C-Me 26:263–275. https://doi.org/10.1089/ten.tec.2020.0039

Yousefhashemi SM, Khosravani A, Yousefi H (2019) Isolation of lignocellulose nanofiber from recycled old corrugated container and its interaction with cationic starch–nanosilica combination to make paperboard. Cellulose 26:7207–7221. https://doi.org/10.1007/s10570-019-02562-2

Zhao J, Li S, Zhao Y, Peng Z (2020) Effects of cellulose nanocrystal polymorphs and initial state of hydrogels on swelling and drug release behavior of alginate-based hydrogels. Polym Bull 77:4401–4416. https://doi.org/10.1007/s00289-019-02972-z
Acknowledgments
This work was supported by National Natural Science Foundation of China (22078061), National Key Research and Development Program of China (2017YFB0307900), the guide project from Department of Science and Technology of Fujian Province (2018H0006), and the Foundation (KF201922) of State Key Laboratory of Biobased Material and Green Papermaking, Qilu University of Technology, Shandong Academy of Sciences.
Ethics declarations
The authors report no declarations of interest.
Additional information
Publisher's Note
Springer Nature remains neutral with regard to jurisdictional claims in published maps and institutional affiliations.
About this article
Cite this article
Xu, D., Cheng, Y., Wu, S. et al. Study on the effect of tunicate cellulose nanocrystals in the preparation of sodium alginate-based enteric capsule. Cellulose 29, 2497–2511 (2022). https://doi.org/10.1007/s10570-022-04445-5
Received:

Accepted:

Published:

Issue Date:

DOI: https://doi.org/10.1007/s10570-022-04445-5
Keywords
Tunicate cellulose nanocrystal

Sodium alginate

Enteric-soluble

Capsule