Abstract
Exploring the simple fabrication process to prepare CNC@HAp for biological tissues is still a challenging subject considering the wide applications of the composites for bio tissues. In this work, aiming for the fabrication of CNC@HAp composites via a simple and environment-friendly process and materials, we propose the neutralization titration in the presence of CNCs in the suspension. Core–shell structured composite of cellulose nanocrystal (CNC) and hydroxyapatite (HAp) (CNC@HAp) was successfully synthesized via simple aqueous neutralization titration. The method studied successfully hybridizes CNCs with a certain amount of HAps and easily controls the coating amounts of HAps from 9 wt% to 17 wt%. In particular, CNC@HAp pellets were easily prepared by simple compression molding from the powder of hybridized CNCs and HAps and the pellets showed high mechanical strength of over 500 N with a low strain of less than 5%. Both the process and the product of the study were environmental-friendly, no toxicity, simple and pure therefore the CNC@HAp can be easily applied to tissue engineering and medical purposes.
Graphic abstract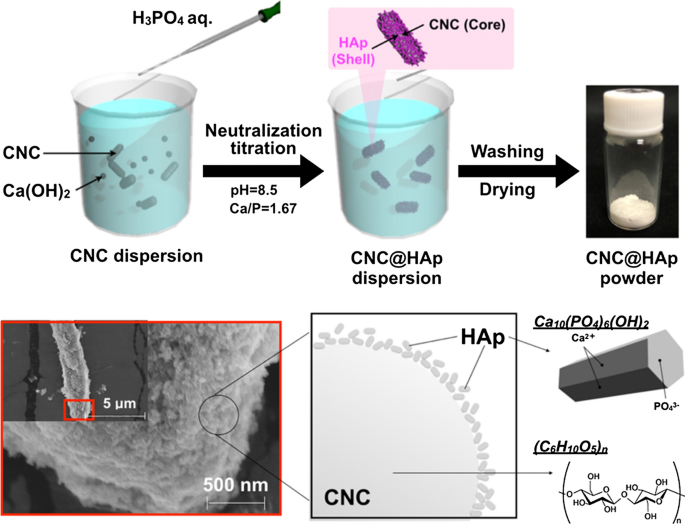 Access options
Buy single article
Instant access to the full article PDF.
USD 39.95
Price excludes VAT (USA)
Tax calculation will be finalised during checkout.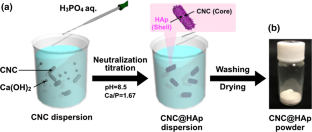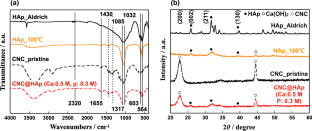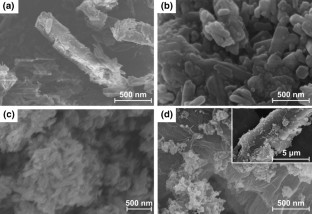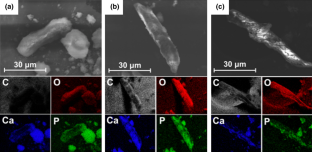 Abbreviations
CNC:

Cellulose Nanocrystal

HAp:

Hydroxyapatite

CNC@HAp:

Composite of cellulose and hydroxyapatite
Acknowledgments
This work was supported by the cooperative research program of "Network Joint Research Center for Materials and Devices" and JSPS KAKENHI No. JP18H01717.
Additional information
Publisher's Note
Springer Nature remains neutral with regard to jurisdictional claims in published maps and institutional affiliations.
Electronic supplementary material
Below is the link to the electronic supplementary material.
About this article
Cite this article
Sato, R., Arita, T., Shimada, R. et al. Biocompatible composite of cellulose nanocrystal and hydroxyapatite with large mechanical strength. Cellulose 28, 871–879 (2021). https://doi.org/10.1007/s10570-020-03550-7
Received:

Accepted:

Published:

Issue Date:

DOI: https://doi.org/10.1007/s10570-020-03550-7
Keywords