Abstract
Due to the fact that natural cellulose cannot be melted, it is still challenging to process this biopolymer via thermoplastic processing methods. Herein, polycaprolactone diol was grafted onto regenerated cellulose (RC) via hydroxyl/isocyanate chemistry in dimethyl sulfoxide to endow cellulose with thermoplasticity. By adjusting the reaction parameters including the feeding ratios of reactants and reaction time, several homogeneous cellulose grafted polyurethanes (RC-g-PU) with the degree of substitution (DS) ranging from 0.49 to 1.48 and degree of polymerization ranging from 1.84 to 3.3 were synthesized. The thermoplasticity of the obtained RC-g-PU was well characterized by differential scanning calorimetry and optical microscope. The results revealed that the prepared RC-g-PU with DS values ranging from 1.01 to 1.48 can be melted at above 168.4 °C because PU side chains can serve as internal plasticizers and prevent the restacking of cellulose chains. Eventually, the synthesized thermoplastic RC-g-PU can be processed into transparent films by hot-pressing at 170 °C. Therefore, this research constructs a melt-processable cellulose derivative by a simple and engineering method.
Access options
Buy single article
Instant access to the full article PDF.
USD 39.95
Price includes VAT (USA)
Tax calculation will be finalised during checkout.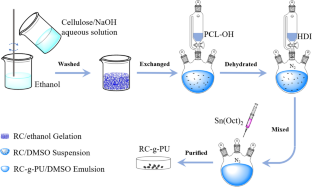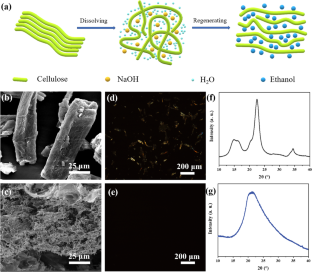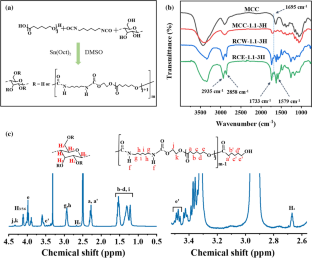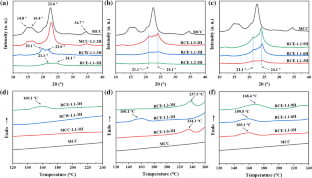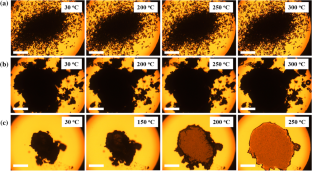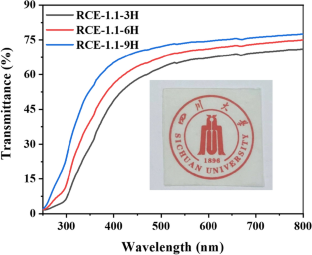 Acknowledgments
The authors acknowledge the financial support from the National Natural Science Foundation of China (Grants: 51873128 and 51721091).
Ethics declarations
Conflict of interest
The authors declare that they have no conflict of interest.
Additional information
Publisher's Note
Springer Nature remains neutral with regard to jurisdictional claims in published maps and institutional affiliations.
Electronic supplementary material
Below is the link to the electronic supplementary material.
About this article
Cite this article
Hou, DF., Tan, H., Li, ML. et al. Synthesis of thermoplastic cellulose grafted polyurethane from regenerated cellulose. Cellulose 27, 8667–8679 (2020). https://doi.org/10.1007/s10570-020-03389-y
Received:

Accepted:

Published:

Issue Date:
Keywords
Regenerated cellulose

Isocyanate

Polycaprolactone diol

Grafting reaction

Melting-processing