Abstract
Cationisation is the modification of cotton cellulose by using quaternary ammonium compounds that block negative OH groups, thus resulting in electropositive cotton cellulose. It is an alternative method for achieving better adsorption of chemical compounds and substances, such as dyestuffs, fluorescent whitening agents, and other textile auxiliaries. The cationisation of cotton cellulose changes the surface electrical charge (electrokinetic potential) by significantly increasing its adsorption properties. The presented article investigated the chemical and morphological changes in cotton cellulose when cationised with an epihalohydrin, 2,3-epoxypropyl trimethyl ammonium chloride, after and during the mercerisation process. When comparing mercerised cotton with cationised cotton, it was concluded that cationisation during the mercerisation process using short-chain cationic compounds would result in a novel cotton cellulose that would bring a new dimension to cotton pre-treatment and finishing. The modified cotton would retain all the beneficial properties of mercerised cotton with a change of surface charge that would ensure further improvement in quality.
Access options
Buy single article
Instant access to the full article PDF.
US$ 39.95
Tax calculation will be finalised during checkout.
Subscribe to journal
Immediate online access to all issues from 2019. Subscription will auto renew annually.
US$ 119
Tax calculation will be finalised during checkout.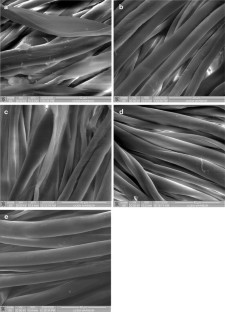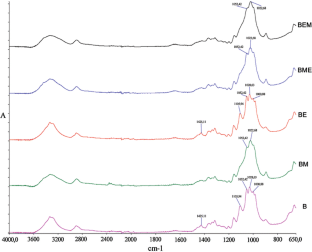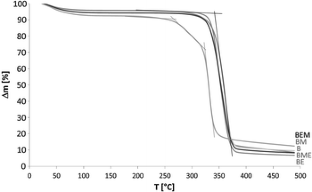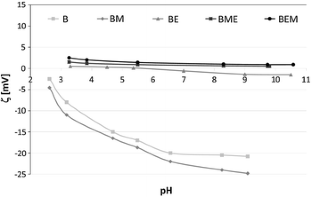 References
Bišćan J, Grancaric AM, Tarbuk A (2008) The electrokinetic potential at the textile fibers/solution interface, book of proceedings of 4th ITC&DC, Zagreb, Faculty of Textile Technology, University of Zagreb, pp 310–315

Burkinshaw SM, Lei XP, Lewis DM (1989) Modification of cotton to improve its dyeability. Part 1—pretreating cotton with reactive polyamide-epichlorohydrin resin. J SDC 105:391–400

Dinand E, Vignon M, Chanzy H, Heux L (2002) Mercerization of primary wall cellulose and its implication for the conversion of cellulose I to cellulose II. Cellulose 9:7–18

Grancaric AM, Pusic T, Soljacic I, Biscan J (2002) Electrokinetic behaviour of textile fibers. Polimeri 23:121–128

Grancaric AM, Tarbuk A, Dekanic T (2004) Electropositive cotton. Tekstil 53:47–51

Grancaric AM, Tarbuk A, Pusic T (2005) Electrokinetic properties of textile fabrics. Color Technol 121:221–227

Grancaric AM, Ristić N, Tarbuk A, Ristić I (2013) Electrokinetic phenomena of cationized cotton and its dyeability with reactive dyes. Fibres Text East Eur 25(6):106–110

Greenwood PF (2003) Mercerisation and liquid ammonia treatment, Chapter 1. In: Heywood D (ed) Textile finishing. Society of Dyers and Colourists, Bradford, pp 1–33

Hashem M, Hauser P, Smith B (2003) Reaction efficiency for cellulose cationization using 3-chloro-2-2hydroxypropyl trimethyl ammonium chloride. Text Res J 73:1017–1023

Hauser PJ, Tabba AH (2001) Improving the environmental and economic aspects of dyeing cotton. Color Technol 117:282–288

Hauser PJ, Smith CB, Hashem MM (2004) Ionic crosslinking of cotton. AUTEX Res J 4:95–100

Jacobasch HJ, Schurz J (1988) Characterization of polymer surfaces by means of electrokinetic measurements. Progr Colloid Polym Sci 77:40–48

Kanik M, Hauser PJ (2002) Printing of cationized cotton with reactive dye. Color Technol 118:300–306

Klemm D, Heublein B, Fink HP, Bohn A (2005) Cellulose: fascinating biopolymer and sustainable raw material. Angew Chem Int Ed 44:3358–3393

Langan P, Nishiyama Y, Chanzy H (2001) X-ray structure of mercerized cellulose at 1 Å resolution. Biomacromolecules 2:410–416

Lewis DM, Lei XP (1989) Improving cellulose dyeability by chemical modification of the fiber. Text Chem Colorist 21(10):23–29

Lewis DM, McIlroy KA (1997) The chemical modification of cellulosic fibers to enhance dyeability. Rev Prog Coloration 27:5–17

Mansikkamaki P, Lahtinen M, Rissanen K (2005) Structural changes of cellulose crystallites induced by mercerization in different solvent systems: determined by powder X-ray diffraction method. Cellulose 12:233–242

Marsh JT (1951) Mercerising. Chapman & Hall Ltd., London

McKelvey JB, Webre BG, Klein E (1959) Reaction of epoxides with cotton cellulose in the presence of sodium hydroxide. Text Res J 29:918–925

Nevell TP (1995) Cellulose: structure, properties and behavior in the dyeing process, Chapter 1. In: Shore J (ed) Cellulosic dyeing. Society of Dyers and Colourists, Bradford, pp 1–80

O'Sullivan AC (1997) Cellulose: the structure slowly unravels. Cellulose 4:173–207

Oh SY, Yoo DI, Shin Y, Seo G (2005) FTIR analysis of cellulose treated with sodium hydroxide and carbon dioxide. Carbohydr Res 340:417–428

Patino A, Canal C, Rodriguez C, Caballero G, Navarro A, Canal JM (2011) Surface and bulk cotton fibre modifications: plasma and cationization. Influence on dyeing with reactive dye. Cellulose 18:1073–1083

Pusic T, Cunko R, Tomljenovic A, Soljacic I (1999a) Study of cotton fiber swelling affecting the degree of mercerization. Am Dyest Rep 88(6):15–18

Pusic T, Grancaric AM, Soljacic I, Ribitsch V (1999b) The effect of mercerization on the electrokinetic potential of cotton. J SDC 115:121–124

Pušić T, Grancarić AM, Tarbuk A, Šauperl O, Soljačić I (2010) Adsorption and desorption of ionic surfactants. Tenside Surfactants Deterg 47:173–178

Rupin M, Veatue J, Balland B (1970) Utilization of reactive epoxy-ammonium quaternaries on cellulose treatment for dyeing with direct and reactive dyes. Textilveredlung 5:829–838

Soljačić I, Žerdik M (1968) Cotton mercerization. Tekstil 17:495–518

Stana-Kleinschek K, Ribitsch V (1998) Electrokinetic properties of processed cellulose fibers. Colloids Surf A 140:127–138

Stana-Kleinschek K, Strand S, Ribitsch V (1999) Surface characterization and adsorption abilities of cellulose fibers. Polym Eng Sci 39:1412–1424

Tabba AH, Hauser PJ (2000) Effect of a cationic pretreatment on pigment printing of cotton fabric. TCC&ADR 32(2):30–33

Tarbuk A, Grancarić AM, Pušić T, Soljačić I (2005) Adsorption properties of cationized cotton, book of papers 5th world textile conference AUTEX 2005, Portorož, Slovenia, pp 255–260

Tarbuk A, Grancarić AM, Bišćan J (2010) Adsorption properties of cationized cotton with EPTAC, book of proceedings of 5th ITC&DC, Zagreb, Faculty of Textile Technology, University of Zagreb, pp 401–406

Vigo TL (1994) Mercerisation and liquid ammonia treatment of textiles. In Textile processing and properties. Elsevier Science B.V., Amsterdam, pp 37–51

Wada M, Chanzy H, Nishiyama Y, Langan P (2004) Cellulose III crystal structure and hydrogen bonding by synchrotron X-ray and neutron fiber diffraction. Macromolecules 37:8548–8555

Wada M, Nishiyama Y, Langan P (2006) X-ray structure of ammonia-cellulose I: new insights into the conversion of cellulose I to cellulose III. Macromolecules 39:2947–2952

Wada M, Nishiyama Y, Chanzy H, Forsyth T, Langan P (2008) The structure of celluloses. Powder Diffr 2008:138–144

Wu TS, Chen KM (1992) New cationic agents for improving the dyeability of cellulose fibers. Part 1—pretreating cotton with polyepichlorohydrin-amine polymers for improving dyeability with direct dyes. JSDC 108:388–394

Yu Y, Zhou X, Chen S (2001) Cellulosic fibers modified by PECH-amine for the decoloration of waste water of anionic dyestuff. J Text Res 4:3

Yue Y, Han G, Wu Q (2013) Transitional properties of cotton fibers from cellulose I to cellulose II structure. BioResources 8:6460–6471

Zhang F, Chen Y, Zhang D (2008) Salt free dyeing of HBP-HTC modified cotton fabric with reactive dyestuffs. Dye Finish, p 11
About this article
Cite this article
Tarbuk, A., Grancaric, A.M. & Leskovac, M. Novel cotton cellulose by cationisation during the mercerisation process—part 1: chemical and morphological changes. Cellulose 21, 2167–2179 (2014). https://doi.org/10.1007/s10570-014-0245-z
Received:

Accepted:

Published:

Issue Date:
Keywords
Cotton cellulose

Cationisation

DP

SEM

FTIR

TGA

Electrokinetic phenomena