Abstract
Palladium nano-particles supported on ethylenediamine-functionalized cellulose as a novel bio-supported catalyst were synthesized and characterized. The synthesized catalyst was found to be a highly efficient heterogeneous catalyst for the Heck and Sonogashira couplings in H2O as a green solvent at 100 °C in very low loading of Pd. The catalyst could be easily recovered by simple filtration and reused for at least 4 cycles without losing its activity.
Graphical Abstract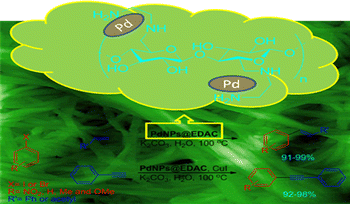 Access options
Buy single article
Instant access to the full article PDF.
US$ 39.95
Tax calculation will be finalised during checkout.
Subscribe to journal
Immediate online access to all issues from 2019. Subscription will auto renew annually.
US$ 119
Tax calculation will be finalised during checkout.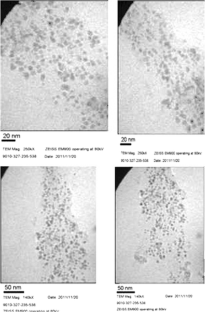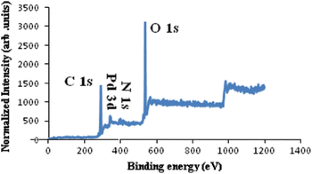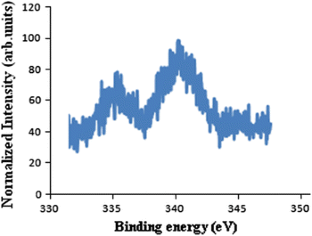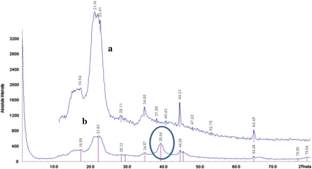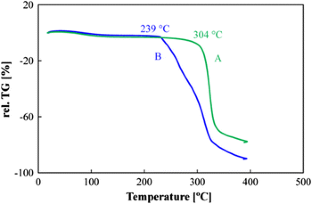 Abbreviations
EDAC:

Ethylenediamine-functionalized cellulose

PdNPs@EDAC:

Palladium nano-particles supported on ethylenediamine-functionalized cellulose

CT:

Cellulose tosylate

Pd/CuNPs@EDACs:

Palladium and copper nano-particles supported on ethylenediamine-functionalized cellulose
References
Augustine RL, O'Leary ST (1995) Effect of the catalyst support on the regiochemistry of the heck arylation reaction. J Mol Catal A: Chem 95:277–285

Beletskaya IP, Cheprakov AV (2000) The Heck reaction as a sharpening stone of palladium catalysis. Chem Rev 100:3009–3066

Belier M, Fischer H, Kiihlein K, Reisinger CP, Herrmarm WA (1996) First palladium-catalyzed Heck reactions with efficient colloidal catalyst systems. J Organometal Chem 520:257–259

Berthiol F, Doucet H, Santelli M (2005) Heck reaction of protected allyl alcohols with aryl bromides catalyzed by a tetraphosphine palladium complex. Eur J Org Chem 7:1367–1377

Bhanage BM, Shirai M, Arai M (1999) Heterogeneous catalyst system for Heck reaction using supported ethylene glycol phase Pd/TPPTS catalyst with inorganic base. J Mol Catal A Chem 145:69–74

Bhattacharya S, Sengupta S (2004) Palladium catalyzed alkynylation of aryl halides (Sonogashira reaction) in water. Tetrahedron Lett 45:8733–8736

Bianco A, Cavarischia C, Guiso M (2004) The Heck coupling reaction using aryl vinyl ketones: synthesis of flavonoids. Eur J Org Chem 13:2894–2898

Chen SL, Huang XJ, Xu ZK (2011) Functionalization of cellulose nanofiber mats with phthalocyanine for decoloration of reactive dye wastewater. Cellulose 18:1295–1303

Chen SL, Huang XJ, Xu ZK (2012) Effect of a spacer on phthalocyanine functionalized cellulose nanofiber mats for decolorizing reactive dye wastewater. Cellulose 19:1351–1359

Chinchilla R, Nájera C (2007) The Sonogashira reaction: a booming methodology in synthetic organic chemistry. Chem Rev 107:874–922

Chinchilla R, Nájera C (2011) Recent advances in Sonogashira reactions. Chem Soc Rev 40:5084–5121

Choudary BM, Sarma RM, Rao KK (1992) A highly active and stereoselective montmorillonite catalyst for arylation of conjugated alkenes. Tetrahedron 48:719–726

Cirtiu CM, Dunlop-Briere AF, Moores A (2011) Cellulose nanocrystallites as an efficient support for nano-particles of palladium: application for catalytic hydrogenation and Heck coupling under mild conditions. Green Chem 13:288–291

Clark JH, Macquarrie DJ (2002) Green chemistry and technology. Blackwell, Abingdon

Dounay AB, Overman LE (2003) The asymmetric intramolecular Heck reaction in natural product total synthesis. Chem Rev 103:2945–2963

Du Q, Li Y (2011) Air-stable, recyclable, and time-efficient diphenylphosphinite cellulose-supported palladium nano-particles as a catalyst for Suzuki–Miyaura reactions. Beilstein J Org Chem 7:378–385

Ermakov YI, Aezamaskova LN (1986) Supported metal complexes as hydrogenation catalysts. Stud Surf Sci Catal 27:459–464

Farina V (2004) High-turnover palladium catalysts in cross-coupling and Heck chemistry: a critical overview. Adv Synth Catal 346:1553–1582

Guibal E (2005) Heterogeneous catalysis on chitosan-based materials: a review. Prog Polym Sci 30:71–109

Heck RF (1982) Palladium-catalyzed vinylation of organic halides. Org React 27:345–390

Klemm D, Heublein B, Fink HP, Bohn A (2005) Cellulose: fascinating biopolymer and sustainable raw material. Angew Chem Int Ed 44:3358–3393

Reddy KR, Kumar NS, Reddy PS, Sreedhar B, Kantam ML (2006) Cellulose supported palladium(0) catalyst for Heck and Sonogashira coupling reactions. J Mol Catal A: Chem 252:12–16

Schwarz J, Bohm VPW, Gardiner MG, Grosche M, Herrmann WA, Hieringer W, Raudaschl-Sieber G (2000) Polymer-supported carbene complexes of palladium: well-defined, air-stable, recyclable catalysts for the Heck reaction. Chem Eur J 6:1773–1780

Shaabani A, Maleki A (2007) Cellulose sulfuric acid as a bio-supported and recyclable solid acid catalyst for the one-pot three-component synthesis of α-amino nitriles. Appl Catal A 331:149–151

Shaabani A, Maleki A, Rad JM, Soleimani E (2007) Cellulose sulfuric acid catalyzed one-pot three-component synthesis of imidazoazines. Chem Pharm Bull 55:957–958

Shaabani A, Rahmati A, Badri Z (2008) Sulfonated cellulose and starch: new biodegradable and renewable solid acid catalysts for efficient synthesis of quinolines. Catal Commun 9:13–16

Shaabani A, Seyyedhamzeh M, Maleki A, Rezazadeh F (2009) Cellulose sulfuric acid: an efficient biopolymer-based catalyst for the synthesis of oxazolines, imidazolines and thiazolines under solvent-free conditions. Appl Catal A 358:146–149

Sonogashira KJ (2002) Development of Pd/Cu catalyzed cross-coupling of terminal acetylenes with sp2-carbon halides. Organomet Chem 653:46–49

Varma RS, Naicker KP, Liesen PJ (1999) Palladium chloride/tetraphenylphosphonium bromide intercalated clay: new catalyst for cross-coupling of aryl halides with arylboronic acids. Tetrahedron Lett 40:2075–2079

Wagner M, Kohler K, Djakovitch L, Weinkauf S, Hagen V, Muhler M (2000) Heck reactions catalyzed by oxide-supported palladium-structure-activity relationships. Top Catal 13:319–326

Wali A, Pillai SM, Kaushik VK, Satish S (1996) Arylation of acrylonitrile with iodobenzene over Pd/MgO catalyst. Appl Catal A Gen 135:83–93

Xu Y, Zhang L, Cui Y (2008) Catalytic performance of cellulose supported palladium complex for Heck reaction in water. J Appl Polym Sci 110:2996–3000

Yang YF, Zhuang M, Zeng CX, Huang CB, Luo MF (2006) Ethylenediamine-functionalized resin-supported Pd(0) complex: an effective and recyclable catalyst for Heck vinylation. Chin J Chem 24:1309–1314

Zhao F, Bhanage BM, Shirai M, Arai M (2000) Heck reactions of iodobenzene and methyl acrylate with conventional supported palladium catalysts in the presence of organic and/or inorganic bases without ligands. Chem Eur J 6:843–848

Zhou JM, Zhou RX, Mo LY, Zhao SF, Zheng XM (2001) MCM-41 Supported aminopropylsiloxane palladium acetate complex: a highly active and stereoselective catalyst for Heck reaction. Chin J Chem 19:987–990
Acknowledgments
We gratefully acknowledge financial support from the Research Council of Shahid Beheshti University and Catalyst Center of Excellence (CCE).
About this article
Cite this article
Keshipour, S., Shojaei, S. & Shaabani, A. Palladium nano-particles supported on ethylenediamine-functionalized cellulose as a novel and efficient catalyst for the Heck and Sonogashira couplings in water. Cellulose 20, 973–980 (2013). https://doi.org/10.1007/s10570-012-9852-8
Received:

Accepted:

Published:

Issue Date:
Keywords
Pd Nano-particles

Cellulose

Green chemistry

Heck

Sonogashira