Abstract
Cluster of differentiation 73 (CD73), a cell surface enzyme that catalyzes adenosine monophosphate (AMP) breakdown to adenosine, is differentially expressed in cancers and has prognostic significance. We investigated its expression profile in neuroblastoma (NB), its association with NB clinical outcomes, and its influence in the regulation of cancer stem cells' (CSCs) stemness maintenance. RNA-Seq data mining (22 independent study cohorts, total n = 3836) indicated that high CD73 can predict good NB prognosis. CD73 expression (immunohistochemistry) gauged in an NB patient cohort (n = 87) showed a positive correlation with longer overall survival (OS, P = 0.0239) and relapse-free survival (RFS, P = 0.0242). Similarly, high CD73 correlated with longer OS and RFS in advanced disease stages, MYCN non-amplified (MYCN-na), and Stage-4-MYCN-na subsets. Despite no definite association in children < 2 years old (2Y), high CD73 correlated with longer OS (P = 0.0294) and RFS (P = 0.0315) in children > 2Y. Consistently, high CD73 was associated with better OS in MYCN-na, high-risk, and stage-4 subsets of children > 2Y. Multivariate analysis identified CD73 as an independent (P = 0.001) prognostic factor for NB. Silencing CD73 in patient-derived (stage 4, progressive disease) CHLA-171 and CHLA-172 cells revealed cell-line-independent activation of 58 CSC stemness maintenance molecules (QPCR profiling). Overexpressing CD73 in CHLA-20 and CHLA-90 cells with low CD73 and silencing in CHLA-171 and CHLA-172 cells with high CD73 showed that CD73 regulates epithelial to mesenchymal transition (E-Cadherin, N-Cadherin, Vimentin), stemness maintenance (Sox2, Nanog, Oct3/4), self-renewal capacity (Notch), and differentiation inhibition (leukemia inhibitory factor, LIF) proteins (confocal-immunofluorescence). These results demonstrate that high CD73 can predict good prognosis in NB, and further suggest that CD73 regulates stemness maintenance in cells that defy clinical therapy.
Access options
Buy single article
Instant access to the full article PDF.
USD 39.95
Price excludes VAT (USA)
Tax calculation will be finalised during checkout.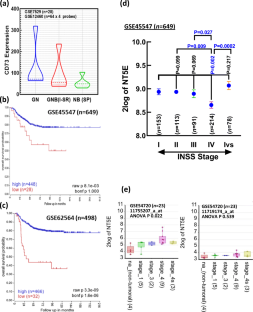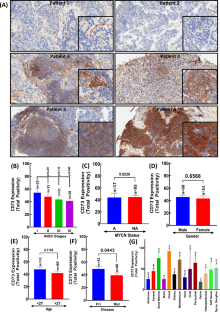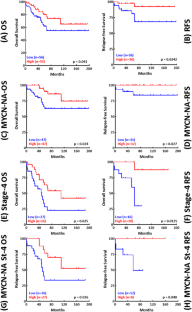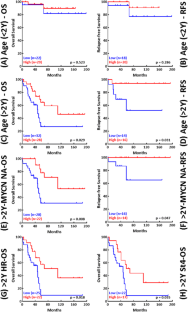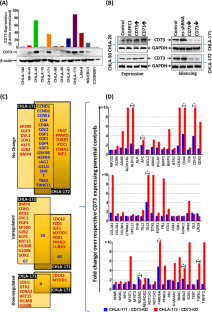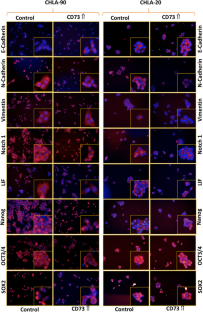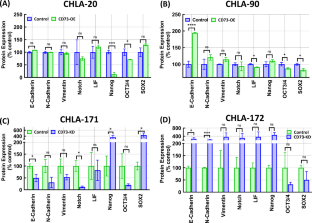 References
Abbracchio MP, Cattabeni F, Clementi F, Sher E. Adenosine receptors linked to adenylate cyclase activity in human neuroblastoma cells: modulation during cell differentiation. Neuroscience. 1989;30(3):819–25. https://doi.org/10.1016/0306-4522(89)90173-5.

Alzamely KO, Hajizadeh F, Heydari M, Ghaderi Sede MJ, Asl SH, Peydaveisi M, Masjedi A, Izadi S, Nikkhoo A, Atyabi F, Namdar A, Baradaran B, Sojoodi M, Jadidi-Niaragh F. Combined inhibition of CD73 and ZEB1 by Arg-Gly-Asp (RGD)-targeted nanoparticles inhibits tumor growth. Colloids Surf B Biointerfaces. 2021;197:111421. https://doi.org/10.1016/j.colsurfb.2020.111421.

American-Cancer-Society. Cancer facts & figures. Atlanta: American Cancer Society 2013:1–64.

Antonioli L, Fornai M, Pellegrini C, D'Antongiovanni V, Turiello R, Morello S, et al. Adenosine signaling in the tumor microenvironment. Adv Exp Med Biol. 2021;1270:145–67. https://doi.org/10.1007/978-3-030-47189-7_9.

Arab S, Alizadeh A, Asgharzade S. Tumor-resident adenosine-producing mesenchymal stem cells as a potential target for cancer treatment. Clin Exp Med. 2021;21:205–13. https://doi.org/10.1007/s10238-020-00674-9.

Aravindan N, Mohan S, Herman TS, Natarajan M. Nitric oxide-mediated inhibition of NFkappaB regulates hyperthermia-induced apoptosis. J Cell Biochem. 2009;106(6):999–1009. https://doi.org/10.1002/jcb.22079.

Aravindan N, Jain D, Somasundaram DB, Herman TS, Aravindan S. Cancer stem cells in neuroblastoma therapy resistance. Cancer Drug Resist. 2019;2:948–67. https://doi.org/10.20517/cdr.2019.72.

Aravindan N, Somasundaram DB, Herman TS, Aravindan S. Significance of hematopoietic surface antigen CD34 in neuroblastoma prognosis and the genetic landscape of CD34-expressing neuroblastoma CSCs. Cell Biol Toxicol. 2020;37:461–78. https://doi.org/10.1007/s10565-020-09557-x.

Becker A, Thakur BK, Weiss JM, Kim HS, Peinado H, Lyden D. Extracellular vesicles in cancer: cell-to-cell mediators of metastasis. Cancer Cell. 2016;30(6):836–48. https://doi.org/10.1016/j.ccell.2016.10.009.

Buisseret L, Pommey S, Allard B, Garaud S, Bergeron M, Cousineau I, Ameye L, Bareche Y, Paesmans M, Crown JPA, di Leo A, Loi S, Piccart-Gebhart M, Willard-Gallo K, Sotiriou C, Stagg J. Clinical significance of CD73 in triple-negative breast cancer: multiplex analysis of a phase III clinical trial. Ann Oncol. 2018;29(4):1056–62. https://doi.org/10.1093/annonc/mdx730.

Canzonetta C, Pelosi A, Di Matteo S, Veneziani I, Tumino N, Vacca P, et al. Identification of neuroblastoma cell lines with uncommon TAZ(+)/mesenchymal stromal cell phenotype with strong suppressive activity on natural killer cells. J Immunother Cancer. 2021;9(1). https://doi.org/10.1136/jitc-2020-001313.

Cappellari AR, Rockenbach L, Dietrich F, Clarimundo V, Glaser T, Braganhol E, Abujamra AL, Roesler R, Ulrich H, liveira Battastini AM. Characterization of ectonucleotidases in human medulloblastoma cell lines: ecto-5'NT/CD73 in metastasis as potential prognostic factor. PLoS One. 2012;7(10):e47468. https://doi.org/10.1371/journal.pone.0047468.

Clayton A, Al-Taei S, Webber J, Mason MD, Tabi Z. Cancer exosomes express CD39 and CD73, which suppress T cells through adenosine production. J Immunol. 2011;187(2):676–83. https://doi.org/10.4049/jimmunol.1003884.

Cole KA, Maris JM. New strategies in refractory and recurrent neuroblastoma: translational opportunities to impact patient outcome. Clin Cancer Res. 2012;18(9):2423–8. https://doi.org/10.1158/1078-0432.CCR-11-1409.

Eissler N, Mao Y, Brodin D, Reutersward P, Andersson Svahn H, Johnsen JI, et al. Regulation of myeloid cells by activated T cells determines the efficacy of PD-1 blockade. Oncoimmunology. 2016;5(12):e1232222. https://doi.org/10.1080/2162402X.2016.1232222.

Gao ZW, Dong K, Zhang HZ. The roles of CD73 in cancer. Biomed Res Int. 2014;2014:460654–9. https://doi.org/10.1155/2014/460654.

Garaventa A, Parodi S, De Bernardi B, Dau D, Manzitti C, Conte M, et al. Outcome of children with neuroblastoma after progression or relapse. A retrospective study of the Italian neuroblastoma registry. Eur J Cancer. 2009;45(16):2835–42. https://doi.org/10.1016/j.ejca.2009.06.010.

Goncalves BOP, Fialho SL, Silvestrini BR, Sena IFG, Dos Santos GSP, Assis Gomes D, et al. Central nervous system (CNS) tumor cell heterogeneity contributes to differential platinum-based response in an in vitro 2D and 3D cell culture approach. Exp Mol Pathol. 2020;116:104520. https://doi.org/10.1016/j.yexmp.2020.104520.

Gurney JG, Smith MA, Ross JA. Cancer among infants. Cancer incidence and survival among children and adolescents: United States SEER Program 1975–1995 National Cancer Institute, Bethesda, MD. 1999;NIH Pub. No. 99–4649 (XII):149–56.

Heilbronn A, Zimmermann H. 5′-Nucleotidase activates and an inhibitory antibody prevents neuritic differentiation of PC12 cells. Eur J Neurosci. 1995;7(6):1172–9. https://doi.org/10.1111/j.1460-9568.1995.tb01107.x.

Inoue Y, Yoshimura K, Kurabe N, Kahyo T, Kawase A, Tanahashi M, et al. Prognostic impact of CD73 and A2A adenosine receptor expression in non-small-cell lung cancer. Oncotarget. 2017;8(5):8738–51. https://doi.org/10.18632/oncotarget.14434.

Jiang T, Xu X, Qiao M, Li X, Zhao C, Zhou F, Gao G, Wu F, Chen X, Su C, Ren S, Zhai C, Zhou C. Comprehensive evaluation of NT5E/CD73 expression and its prognostic significance in distinct types of cancers. BMC Cancer. 2018;18(1):267. https://doi.org/10.1186/s12885-018-4073-7.

Jin D, Fan J, Wang L, Thompson LF, Liu A, Daniel BJ, Shin T, Curiel TJ, Zhang B. CD73 on tumor cells impairs antitumor T-cell responses: a novel mechanism of tumor-induced immune suppression. Cancer Res. 2010;70(6):2245–55. https://doi.org/10.1158/0008-5472.CAN-09-3109.

Johann PD, Vaegler M, Gieseke F, Mang P, Armeanu-Ebinger S, Kluba T, Handgretinger R, Müller I. Tumour stromal cells derived from paediatric malignancies display MSC-like properties and impair NK cell cytotoxicity. BMC Cancer. 2010;10:501. https://doi.org/10.1186/1471-2407-10-501.

Katoh M, Katoh M. Comparative genomics on SNAI1, SNAI2, and SNAI3 orthologs. Oncol Rep. 2005;14(4):1083–6.

Kohring K, Zimmermann H. Upregulation of ecto-5′-nucleotidase in human neuroblastoma SH-SY5Y cells on differentiation by retinoic acid or phorbolester. Neurosci Lett. 1998;258(3):127–30. https://doi.org/10.1016/s0304-3940(98)00833-7.

Kurnit KC, Draisey A, Kazen RC, Chung C, Phan LH, Harvey JB, Feng J, Xie SS, Broaddus RR, Bowser JL. Loss of CD73 shifts transforming growth factor-beta1 (TGF-beta1) from tumor suppressor to promoter in endometrial cancer. Cancer Lett. 2021;505:75–86. https://doi.org/10.1016/j.canlet.2021.01.030.

Lau L, Tai D, Weitzman S, Grant R, Baruchel S, Malkin D. Factors influencing survival in children with recurrent neuroblastoma. J Pediatr Hematol Oncol. 2004;26(4):227–32.

Leclerc BG, Charlebois R, Chouinard G, Allard B, Pommey S, Saad F, Stagg J. CD73 expression is an independent prognostic factor in prostate cancer. Clin Cancer Res. 2016;22(1):158–66. https://doi.org/10.1158/1078-0432.CCR-15-1181.

Lehto MT, Sharom FJ. Release of the glycosylphosphatidylinositol-anchored enzyme ecto-5′-nucleotidase by phospholipase C: catalytic activation and modulation by the lipid bilayer. Biochem J. 1998;332(Pt 1):101–9. https://doi.org/10.1042/bj3320101.

London WB, Castel V, Monclair T, Ambros PF, Pearson AD, Cohn SL, et al. Clinical and biologic features predictive of survival after relapse of neuroblastoma: a report from the international neuroblastoma risk group project. J Clin Oncol. 2011;29(24):3286–92. https://doi.org/10.1200/JCO.2010.34.3392.

Ludwig S, Floros T, Theodoraki MN, Hong CS, Jackson EK, Lang S, Whiteside TL. Suppression of lymphocyte functions by plasma exosomes correlates with disease activity in patients with head and neck cancer. Clin Cancer Res. 2017;23(16):4843–54. https://doi.org/10.1158/1078-0432.CCR-16-2819.

Lupia M, Angiolini F, Bertalot G, Freddi S, Sachsenmeier KF, Chisci E, Kutryb-Zajac B, Confalonieri S, Smolenski RT, Giovannoni R, Colombo N, Bianchi F, Cavallaro U. CD73 regulates stemness and epithelial-mesenchymal transition in ovarian cancer-initiating cells. Stem Cell Reports. 2018;10(4):1412–25. https://doi.org/10.1016/j.stemcr.2018.02.009.

Marc TG, Gurney JG, Smith MA, Olshan AF. Sympathetic nervous system tumors. Cancer incidence and survival among children and adolescents: United States SEER Program 1975–1995, National Cancer Institute, Bethesda, MD. 1999;NIH Pub. No. 99–4649(ICCC IV):65–72.

Matthay KK, Reynolds CP, Seeger RC, Shimada H, Adkins ES, Haas-Kogan D, Gerbing RB, London WB, Villablanca JG. Long-term results for children with high-risk neuroblastoma treated on a randomized trial of myeloablative therapy followed by 13-cis-retinoic acid: a children's oncology group study. J Clin Oncol. 2009;27(7):1007–13. https://doi.org/10.1200/JCO.2007.13.8925.

Mitrovic N, Zaric M, Drakulic D, Martinovic J, Sevigny J, Stanojlovic M, et al. 17beta-Estradiol-induced synaptic rearrangements are accompanied by altered ectonucleotidase activities in male rat hippocampal synaptosomes. J Mol Neurosci. 2017;61(3):412–22. https://doi.org/10.1007/s12031-016-0877-6.

Monteiro I, Vigano S, Faouzi M, Treilleux I, Michielin O, Menetrier-Caux C, et al. CD73 expression and clinical significance in human metastatic melanoma. Oncotarget. 2018;9(42):26659–69. https://doi.org/10.18632/oncotarget.25426.

Morandi F, Marimpietri D, Horenstein AL, Corrias MV, Malavasi F. Microvesicles expressing adenosinergic ectoenzymes and their potential role in modulating bone marrow infiltration by neuroblastoma cells. Oncoimmunology. 2019;8(5):e1574198. https://doi.org/10.1080/2162402X.2019.1574198.

Morgenstern DA, Baruchel S, Irwin MS. Current and future strategies for relapsed neuroblastoma: challenges on the road to precision therapy. J Pediatr Hematol Oncol. 2013;35(5):337–47. https://doi.org/10.1097/MPH.0b013e318299d637.

Naveen CR, Gaikwad S, Agrawal-Rajput R. Berberine induces neuronal differentiation through inhibition of cancer stemness and epithelial-mesenchymal transition in neuroblastoma cells. Phytomedicine. 2016;23(7):736–44. https://doi.org/10.1016/j.phymed.2016.03.013.

Pandian V, Ramraj S, Khan FH, Azim T, Aravindan N. Metastatic neuroblastoma cancer stem cells exhibit flexible plasticity and adaptive stemness signaling. Stem Cell Res Ther. 2015;6:2. https://doi.org/10.1186/s13287-015-0002-8.

Pulte D, Furman RR, Broekman MJ, Drosopoulos JH, Ballard HS, Olson KE, et al. CD39 expression on T lymphocytes correlates with severity of disease in patients with chronic lymphocytic leukemia. Clin Lymphoma Myeloma Leuk. 2011;11(4):367–72. https://doi.org/10.1016/j.clml.2011.06.005.

Ramraj SK, Aravindan S, Somasundaram DB, Herman TS, Natarajan M, Aravindan N. Serum-circulating miRNAs predict neuroblastoma progression in mouse model of high-risk metastatic disease. Oncotarget. 2016;7(14):18605–19. https://doi.org/10.18632/oncotarget.7615.

Santana VM, Furman WL, McGregor LM, Billups CA. Disease control intervals in high-risk neuroblastoma. Cancer. 2008;112(12):2796–801. https://doi.org/10.1002/cncr.23507.

Shao JB, Gao ZM, Huang WY, Lu ZB. The mechanism of epithelial-mesenchymal transition induced by TGF-beta1 in neuroblastoma cells. Int J Oncol. 2017;50(5):1623–33. https://doi.org/10.3892/ijo.2017.3954.

Simon T, Berthold F, Borkhardt A, Kremens B, De Carolis B, Hero B. Treatment and outcomes of patients with relapsed, high-risk neuroblastoma: results of German trials. Pediatr Blood Cancer. 2011;56(4):578–83. https://doi.org/10.1002/pbc.22693.

Smith MA, Seibel NL, Altekruse SF, Ries LA, Melbert DL, O'Leary M, et al. Outcomes for children and adolescents with cancer: challenges for the twenty-first century. J Clin Oncol. 2010;28(15):2625–34. https://doi.org/10.1200/JCO.2009.27.0421.

Somasundaram DB, Subramanian K, Aravindan S, Yu Z, Natarajan M, Herman T, Aravindan N. De novo regulation of RD3 synthesis in residual neuroblastoma cells after intensive multi-modal clinical therapy harmonizes disease evolution. Sci Rep. 2019;9(1):11766. https://doi.org/10.1038/s41598-019-48034-2.

Supernat A, Markiewicz A, Welnicka-Jaskiewicz M, Seroczynska B, Skokowski J, Sejda A, et al. CD73 expression as a potential marker of good prognosis in breast carcinoma. Appl Immunohistochem Mol Morphol. 2012;20(2):103–7. https://doi.org/10.1097/pai.0b013e3182311d82.

Theodorakos I, Paterakis G, Papadakis V, Vicha A, Topakas G, Jencova P, Karchilaki E, Taparkou A, Tsagarakis NJ, Polychronopoulou S. Interference of bone marrow CD56(+) mesenchymal stromal cells in minimal residual disease investigation of neuroblastoma and other CD45(−) /CD56(+) pediatric malignancies using flow cytometry. Pediatr Blood Cancer. 2019;66(8):e27799. https://doi.org/10.1002/pbc.27799.

Thery C, Witwer KW, Aikawa E, Alcaraz MJ, Anderson JD, Andriantsitohaina R, et al. Minimal information for studies of extracellular vesicles 2018 (MISEV2018): a position statement of the International Society for Extracellular Vesicles and update of the MISEV2014 guidelines. J Extracell Vesicles. 2018;7(1):1535750. https://doi.org/10.1080/20013078.2018.1535750.

Turcotte M, Spring K, Pommey S, Chouinard G, Cousineau I, George J, Chen GM, Gendoo DMA, Haibe-Kains B, Karn T, Rahimi K, le Page C, Provencher D, Mes-Masson AM, Stagg J. CD73 is associated with poor prognosis in high-grade serous ovarian cancer. Cancer Res. 2015;75(21):4494–503. https://doi.org/10.1158/0008-5472.CAN-14-3569.

Veeraraghavan J, Natarajan M, Aravindan S, Herman TS, Aravindan N. Radiation-triggered tumor necrosis factor (TNF) alpha-NFkappaB cross-signaling favors survival advantage in human neuroblastoma cells. J Biol Chem. 2011;286(24):21588–600. https://doi.org/10.1074/jbc.M110.193755.

Vega FM, Colmenero-Repiso A, Gomez-Munoz MA, Rodriguez-Prieto I, Aguilar-Morante D, Ramirez G, et al. CD44-high neural crest stem-like cells are associated with tumour aggressiveness and poor survival in neuroblastoma tumours. EBioMedicine. 2019;49:82–95. https://doi.org/10.1016/j.ebiom.2019.10.041.

Vrenken KS, Vervoort BMT, van Ingen Schenau DS, Derks YHW, van Emst L, Grytsenko PG, Middelbeek JAJ, van Leeuwen FN. The transcriptional repressor SNAI2 impairs neuroblastoma differentiation and inhibits response to retinoic acid therapy. Biochim Biophys Acta Mol basis Dis. 2020;15 1866(3):165644. https://doi.org/10.1016/j.bbadis.2019.165644.

Wang H, Lee S, Nigro CL, Lattanzio L, Merlano M, Monteverde M, Matin R, Purdie K, Mladkova N, Bergamaschi D, Harwood C, Syed N, Szlosarek P, Briasoulis E, McHugh A, Thompson A, Evans A, Leigh I, Fleming C, et al. NT5E (CD73) is epigenetically regulated in malignant melanoma and associated with metastatic site specificity. Br J Cancer. 2012;106(8):1446–52. https://doi.org/10.1038/bjc.2012.95.

Wang R, Zhang Y, Lin X, Gao Y, Zhu Y. Prognositic value of CD73-adenosinergic pathway in solid tumor: a meta-analysis and systematic review. Oncotarget. 2017;8(34):57327–36. https://doi.org/10.18632/oncotarget.16905.

Wettstein MS, Buser L, Hermanns T, Roudnicky F, Eberli D, Baumeister P, Sulser T, Wild P, Poyet C. CD73 predicts favorable prognosis in patients with nonmuscle-invasive urothelial bladder cancer. Dis Markers. 2015;2015:785461–8. https://doi.org/10.1155/2015/785461.

Wieten E, van der Linden-Schrever BE, Sonneveld E, Veerman AJ, Pieters R. CD73 (5′-nucleotidase) expression has no prognostic value in children with acute lymphoblastic leukemia. Leukemia. 2011;25(8):1374–6. https://doi.org/10.1038/leu.2011.174.

Yang H, Yao F, Davis PF, Tan ST, Hall SRR. CD73, Tumor Plasticity and Immune Evasion in Solid Cancers. Cancers (Basel). 2021;13(2). https://doi.org/10.3390/cancers13020177.

Yu YI, Wang W, Song L, Hu W, Dong C, Pei H, et al. Ecto-5′-nucleotidase expression is associated with the progression of renal cell carcinoma. Oncol Lett. 2015;9(6):2485–94. https://doi.org/10.3892/ol.2015.3138.

Zhang B, Song B, Wang X, Chang XS, Pang T, Zhang X, Yin K, Fang GE. The expression and clinical significance of CD73 molecule in human rectal adenocarcinoma. Tumour Biol. 2015;36(7):5459–66. https://doi.org/10.1007/s13277-015-3212-x.

Zhang F, Li R, Yang Y, Shi C, Shen Y, Lu C, Chen Y, Zhou W, Lin A, Yu L, Zhang W, Xue Z, Wang J, Cai Z. Specific decrease in B-cell-derived extracellular vesicles enhances post-chemotherapeutic CD8(+) T cell responses. Immunity. 2019;50(3):738–50 e7. https://doi.org/10.1016/j.immuni.2019.01.010.

Zimmermann H. Biochemistry, localization and functional roles of ecto-nucleotidases in the nervous system. Prog Neurobiol. 1996;49(6):589–618. https://doi.org/10.1016/0301-0082(96)00026-3.
Acknowledgements
The authors acknowledge the Stephenson Cancer Center (SCC) Cancer Tissue Pathology Core for all TMA and IHC services and the SCC Cancer Functional Genomics Core for the help with the high-content confocal immunofluorescence. The authors also acknowledge the OUHSC staff editor (Ms. Kathy Kyler) for the help in critically reviewing this manuscript.
Funding
The National Institutes of Health, NIH-P20GM103639, and Oklahoma Center for the Advancement of Science and Technology, OCAST-HR19-045.
Ethics declarations
Consent to participate
Not applicable.
Consent for publication
Not applicable.
Conflict of interest
The authors declare no competing interests.
Additional information
Publisher's note
Springer Nature remains neutral with regard to jurisdictional claims in published maps and institutional affiliations.
Highlights
• CD73 abundance associated with better survival in subsets of children with high-risk (MYCN non-amplified, aged >2 years) neuroblastoma.
• Loss of CD73 in neuroblastoma contributes to the activation of EMT and stemness maintenance, and in the regulation of differentiation, the hallmarks of disease progression.
• CD73 loss independently predicts poor survival and serves as a novel prognostic tool for neuroblastoma.
Supplementary Information
About this article
Cite this article
Jain, D., Somasundaram, D.B., Aravindan, S. et al. Prognostic significance of NT5E/CD73 in neuroblastoma and its function in CSC stemness maintenance. Cell Biol Toxicol (2021). https://doi.org/10.1007/s10565-021-09658-1
Received:

Accepted:

Published:

DOI: https://doi.org/10.1007/s10565-021-09658-1
Keywords
High-risk neuroblastoma

CD73

Stemness maintenance

Neuroblastoma prognosis

NT5E