Abstract
A new and efficient N-heterocyclic carbene (NHC)-palladium(II) complex immobilized on graphene oxide (NHC-Pd@GO) has been successfully designed and synthesized. The prepared NHC-Pd@GO heterogeneous catalyst was fully characterized using a combination of fourier transform infrared spectroscopy (FTIR), inductively coupled plasma-optical emission spectroscopy (ICP-OES), energy-dispersive X-ray spectroscopy (EDS), field-emission scanning electron microscopy (FESEM), transmission electron microscopy (TEM), X-ray powder diffraction (XRD), thermogravimetric analysis (TGA) and Brunauer–Emmett–Teller surface area analysis (BET). This new air- and moisture-stable NHC-Pd@GO heterogeneous catalytic system was found to be a highly active catalyst in the Suzuki–Miyaura cross-coupling between phenylboronic acid and various aryl halides (bromides/chlorides/iodides) and in the reduction of nitroarenes. These organic transformations were best performed in an aqueous ethanol and aqueous methanol solvent system respectively with low catalyst loading under mild reaction conditions. Furthermore, NHC-Pd@GO heterogeneous catalyst could be recovered easily and reused at least eleven times in Suzuki–Miyaura cross-coupling and nine times in reduction of nitroarenes without any considerable loss of its catalytic activity. The stability and good selectivity of the NHC-Pd@GO heterogeneous catalyst in recycling experiments signify that it could be useful for practical application in various organic transformations.
Graphic Abstract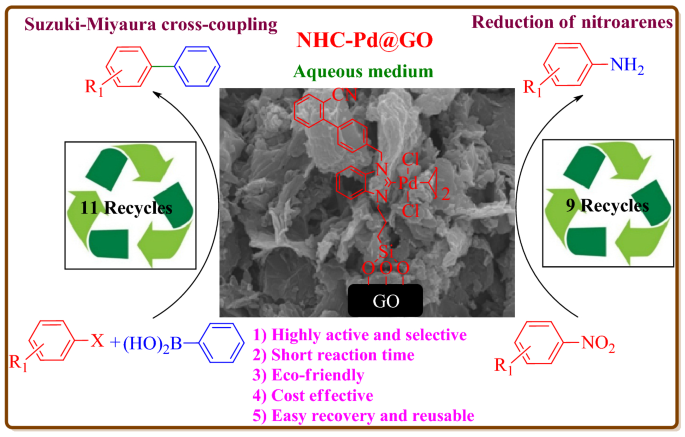 Access options
Buy single article
Instant access to the full article PDF.
USD 39.95
Price excludes VAT (USA)
Tax calculation will be finalised during checkout.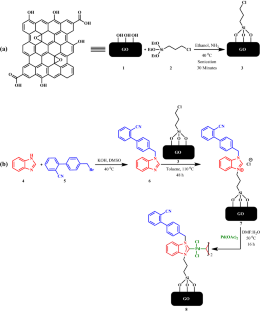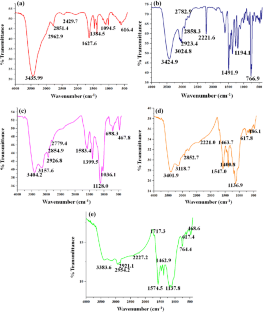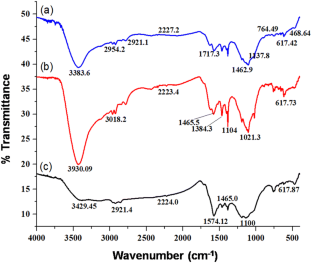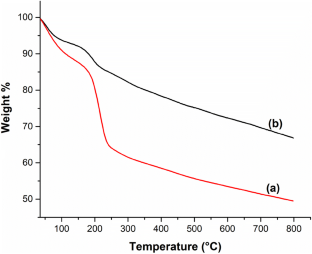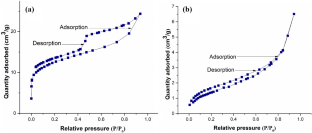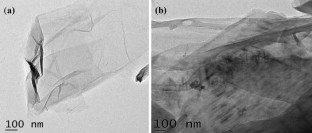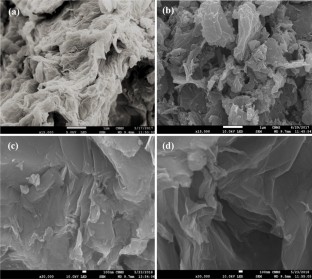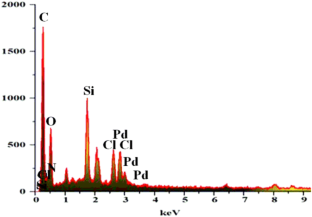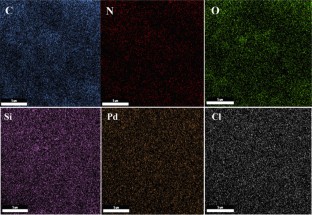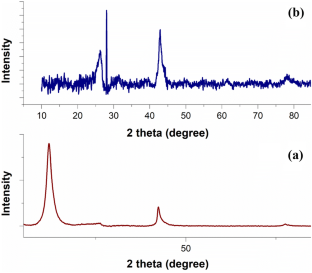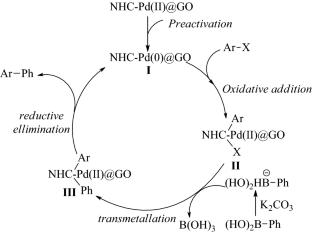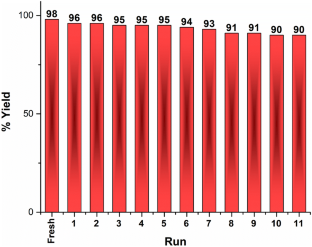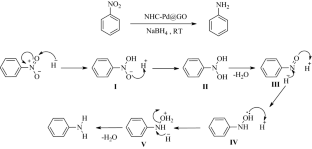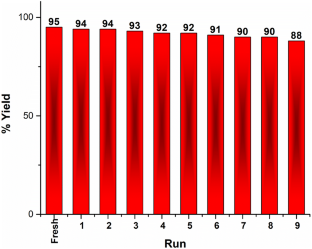 References
Miyaura N, Suzuki A (1995) Chem Rev 95:2457–2483

Suzuki A (2011) Angew Chem Int Ed Engl 50:6722–6737

Chinchilla R, Najera C (2011) Chem Soc Rev 40:5084–5121

Yin L, Liebscher J (2007) Chem Rev 107:133–173

Magano J, Dunetz JR (2011) Chem Rev 111:2177–2250

Phan NTS, Van Der Sluys M, Jones CW (2006) Adv Synth Catal 348:609–679

Corbet JP, Mignani G (2006) Chem Rev 106:2651–2710

Hassan J, Sevignon M, Gozzi C, Schulz E, Lemaire M (2002) Chem Rev 102:1359–1470

Belardi JK, Micalizio GC (2008) Angew Chem Int Ed Engl 47:4005–4008

Jia Y, Bois-Choussy M, Zhu J (2008) Angew Chem Int Ed Engl 47:4167–4172

Stanforth SP (1998) Tetrahedron 54:263–303

Herrmann WA (2002) Angew Chem Int Ed Engl 41:1290–1309

Botella L, Najera C (2002) Angew Chem Int Ed Engl 41:179–181

Grasa GA, Hillier AC, Nolan SP (2001) Org Lett 3:1077–1080

Old DW, Wolfe JP, Buchwald SL (1998) J Am Chem Soc 120:9722–9723

Patil SA, Weng C-M, Huang P-C, Hong F-E (2009) Tetrahedron 65:2889–2897

Dewan A, Bora U, Borah G (2014) Tetrahedron Lett 55:1689–1692

Downing RS, Kunkeler PJ, van Bekkum H (1997) Catal Today 37:121–136

Junge K, Schroder K, Beller M (2011) Chem Commun 47:4849–4859

Linares C, Mediavilla M, Pardey AJ, Baricelli P, Pardey CL, Moya SA (1998) Catal Lett 50:183–185

Orlandi M, Tosi F, Bonsignore M, Benaglia M (2015) Org Lett 17:3941–3943

Yu C, Liu B, Hu L (2001) J Org Chem 66:919–924

Peris E (2018) Chem Rev 118:9988–10031

Marichev KO, Patil SA, Bugarin A (2018) Tetrahedron 74:2523–2546

Mpungose PP, Vundla ZP, Maguire GEM, Friedrich HB (2018) Molecules 23:1676–1700

Patil SA, Patil SA, Patil R (2016) J Nano Res 42:112–135

Zhong R, Lindhorst AC, Groche FJ, Kuhn FE (2017) Chem Rev 117:1970–2058

Wang W, Cui L, Sun P, Shi L, Yue C, Li F (2018) Chem Rev 118:9843–9929

Yang J, Wu Y, Wu X, Liu W, Wang Y, Wang J (2019) Green Chem 21:5267–5273

Dreyer DR, Park S, Bielawski CW, Ruoff RS (2010) Chem Soc Rev 39:228–240

Tan R, Li C, Luo J, Kong Y, Zheng W, Yin D (2013) J Catal 298:138–147

Szabó T, Berkesi O, Forgó P, Josepovits K, Sanakis Y, Petridis D, Dékány I (2006) Chem Mater 18:2740–2749

Guo S, Dong S, Wang E (2010) ACS Nano 4:547–555

Guo S, Sun S (2012) J Am Chem Soc 134:2492–2495

Bai C, Zhao Q, Li Y, Zhang G, Zhang F, Fan X (2014) Catal Lett 144:1617–1623

Khatri PK, Choudhary S, Singh R, Jain SL, Khatri OP (2014) Dalton Trans 43:8054–8061

Mungse HP, Verma S, Kumar N, Sain B, Khatri OP (2012) J Mater Chem 22:5427–5433

Vishal K, Fahlman BD, Sasidhar BS, Patil SA, Patil SA (2017) Catal Lett 147:900–918

Kandathil V, Fahlman BD, Sasidhar BS, Patil SA, Patil SA (2017) New J Chem 41:9531–9545

Manjunatha K, Koley TS, Kandathil V, Dateer RB, Balakrishna G, Sasidhar BS, Patil SA, Patil SA (2018) Appl Organomet Chem 32:e4266

Kandathil V, Koley TS, Manjunatha K, Dateer RB, Keri RS, Sasidhar BS, Patil SA, Patil SA (2018) Inorg Chim Acta 478:195–210

Kempasiddhaiah M, Kandathil V, Dateer RB, Sasidhar BS, Patil SA, Patil SA (2019) Appl Organomet Chem 33:e4846

Bahrami K, Targhan H (2019) Appl Organomet Chem 33:e4842

Movahed SK, Esmatpoursalmani R, Bazgir A (2014) RSC Adv 4:14586–14591

Shang N, Gao S, Feng C, Zhang H, Wang C, Wang Z (2013) RSC Adv 3:21863–21868

Qian Y, So J, Jung S-Y, Hwang S, Jin M-J, Shim S (2019) Synthesis 51:2287–2292

Shang N, Feng C, Zhang H, Gao S, Tang R, Wang C, Wang Z (2013) Catal Commun 40:111–115

Baron M, Métay E, Lemaire M, Popowycz F (2013) Green Chem 15:1006–1015

Yang S-T, Shen P, Liao B-S, Liu Y-H, Peng S-M, Liu S-T (2017) Organometallics 36:3110–3116

Nandi D, Siwal S, Choudhary M, Mallick K (2016) Appl Catal A 523:31–38

Patil NM, Bhosale MA, Bhanage BM (2015) RSC Adv 5:86529–86535

Metin Ö, Mendoza-Garcia A, Dalmızrak D, Gültekin MS, Sun S (2016) Catal Sci Technol 6:6137–6143

Metin O, Can H, Sendil K, Gultekin MS (2017) J Colloid Interface Sci 498:378–386
Acknowledgements
The authors thank DST-SERB, India (YSS/2015/000010), DST-Nanomission, India (SR/NM/NS-20/2014), and Jain University, India for financial support.
Ethics declarations
Conflict of interest
All authors declares that they have no conflicts to declare.
Additional information
Publisher's Note
Springer Nature remains neutral with regard to jurisdictional claims in published maps and institutional affiliations.
About this article
Cite this article
Kandathil, V., Kulkarni, B., Siddiqa, A. et al. Immobilized N-Heterocyclic Carbene-Palladium(II) Complex on Graphene Oxide as Efficient and Recyclable Catalyst for Suzuki–Miyaura Cross-Coupling and Reduction of Nitroarenes. Catal Lett 150, 384–403 (2020). https://doi.org/10.1007/s10562-019-03083-0
Received:

Accepted:

Published:

Issue Date:

DOI: https://doi.org/10.1007/s10562-019-03083-0
Keywords
Graphene oxide

N-heterocyclic carbene-palladium(II)

Heterogeneous catalysis

Suzuki–Miyaura cross-coupling

Nitroarene reduction