Abstract
Herein, a promising egg shell derived catalyst (ESDC) was prosperously developed by calcination of egg shell powder and exercised to the transesterification of Helianthus annuus L oil for the synthesis of biodiesel fuel. Synthesized egg shell derived catalyst affirmed remarkable catalytic activity for transesterification of Helianthus annuus L oil with 2.5 % catalyst dose (w/w). ESDC was duly characterized by FT-IR, XRD, BET, TPD-CO2, TGA and SEM analysis. While, Helianthus annuus L oil and biodiesel were duly characterized by FT-IR as well as 1H and 13C NMR spectroscopic techniques. From the obtained results, it can be concluded that 1:8 oil to methanol molar ratio revealed 99.2 % biodiesel yield in 2 h reaction time with 2.5 % catalyst dosage at 65 °C reaction temperature.
Graphical Abstract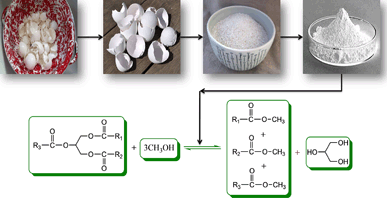 This is a preview of subscription content, log in to check access.
Access options
Buy single article
Instant access to the full article PDF.
US$ 39.95
Price includes VAT for USA
Subscribe to journal
Immediate online access to all issues from 2019. Subscription will auto renew annually.
US$ 199
This is the net price. Taxes to be calculated in checkout.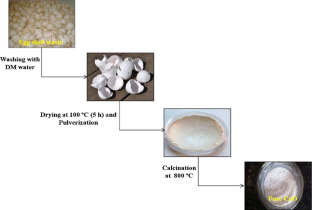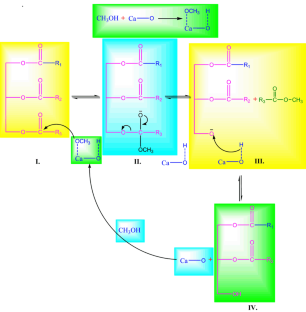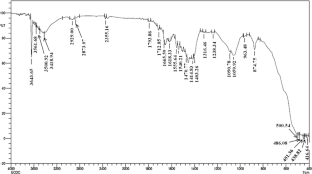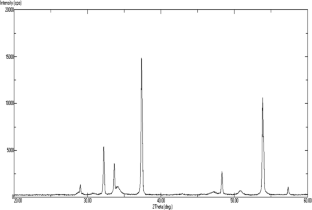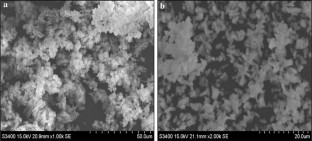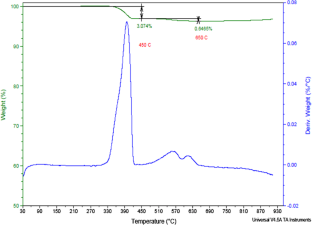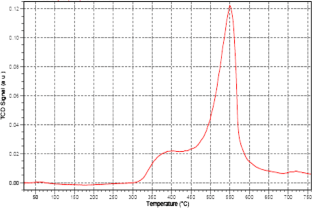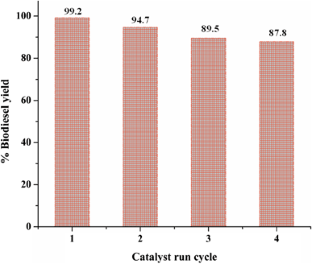 Abbreviations
ESDC:

Egg shell derived catalyst

XRD:

X-ray diffraction

TGA:

Thermogravimetric analysis

SEM:

Scanning electron microscope

TPD-CO2 :

Temperature programmed desorption

TMS:

Tetra methyl silane

HPLC:

High performance liquid chromatography

GC-FID:

Gas chromatography-flame ionization detector

FAMEs:

Fatty acid methyl esters

NMR:

Nuclear magnetic resonance

BET:

Brunauer–Emmett–Teller
References
1.

Vujicic DJ, Comic D, Zarubica A, Micic R, Boskovic G (2010) Fuel 89:2054

2.

Xie W, Yang Z, Chun H (2007) Ind Eng Chem Res 46:7942

3.

Kansedo J, Lee TK, Bhatia S (2009) Biomass Bioenergy 33:271

4.

Zhang P, Han Q, Fan M, Jiang P (2014) Appl Surf Sci 317:1125

5.

Zhang J, Chen S, Yang R, Yan Y (2010) Fuel 89:2939

6.

Tan YH, Abdullah MO, Hipolito CN, Taufiq-Yap YH (2015) Appl Energy 160:58

7.

Lee AF, Bennett JA, Manayil JC, Wilson K (2014) Chem Soc Rev 43:7887

8.

Gao L, Teng G, Xiao G, Wei R (2010) Biomass Bioenergy 34:1283

9.

Zabeti M, Daud W.M.A.W, Aroua M.K (2010) Fuel Process Technol 91:243

10.

Soetaredjo FE, Ayucitra A, Ismadji S, Maukar AL (2011) Appl Clay Sci 53:341

11.

Salamatinia B, Mootabadi H, Bhatia S, Abdullah A.Z (2010) Fuel Process Technol 91:441

12.

Trakarnpruk W, Porntangjitlikit S (2008) Renew Energy 33:1558

13.

Hameed B.H, Lai L.F, Chin L. H (2009) Fuel Process Technol 90:606

14.

Wan Z, Hameed BH (2011) Bioresour Technol 102:2659

15.

Cho YB, Seo G (2010) Bioresour Technol 101:8515

16.

Baroutian S, Aroua M.K, Raman A.A.A, Sulaiman N.M.N (2010) Fuel Process Technol 91:1378

17.

Wei Z, Xu C, Li B (2009) Bioresource Technol 100:2883

18.

Buasri A, Chaiyut N, Loryuenyong V, Wongweang C, Khamsrisuk S (2013) Sustain Energy 2:7

19.

Lee HV, Juan JC, Abdullah N.F.B, Rabiah Nizah MF, Taufiq-Yap YH (2014) Chem Cent J 8:30

20.

Canakc M (2008) Bioresour Technol 98:183

21.

Zhang JJ, Jiang LF (2008) Bioresour Technol 99:8995

22.

Garcia Moreno P, Khanum M, Guadix A, Guadix EM (2014) Renew Energy 68:618

23.

Boey P.L, Maniam G.P, Hamid S.A (2011) Chem Eng J 168:15.

24.

Hindryawati N, Maniam G.P, Karim M.R, Chong K.F (2014) Engg Sci Techno 17:95

25.

Talebian KA, Nor aishah SA, Hossein M (2013) Appl Energy 104:683

26.

Liu X (2008) Fuel 87:216

27.

Brunauer S, Emmett PH, Teller E (1938) J Am Chem Soc 60:309

28.

Viriya-empikul N, Krasa P, Puttasawat B, Yoosuk B, Chollacoop N, Faungnawakij K (2010) Bioresour Technol 101:3765

29.

Sharma Y. C, Singh B, Korstad J (2010) Energy Fuels 24:3223

30.

Viriya-empikul N, Krasae P, Nualpaeng W, Yoosuk B, Faungnawakij K (2012) Fuel 92:239

31.

Niju S, Meera K.M, Begum S, Anantharaman N (2014) J Saudi Chem Soc 18:702

32.

Nair P, Sharma Y.C, Singh B, Upadhyay S.N (2012) J Cleaner Prod 30:82
Acknowledgments
We gratefully acknowledge the financial furtherance from NIT, Surat and CSIR, New Delhi, India (Sanction Order Letter No. 02(0170)/13/EMR-II). For analytical services, we wish to thank, Mr. Sagar, MED, NIT, Surat, A. Narayanan, IIT, Madras, The Director, SDPARC, Kim, Surat, and Prof. Anamik Shah, COE, NFDD Center, Saurastra University, Rajkot, Gujarat, India.
Electronic supplementary material
Below is the link to the electronic supplementary material.
About this article
Cite this article
Savaliya, M.L., Bhakhar, M.S. & Dholakiya, B.Z. Cutting Cost Technology for the Preparation of Biodiesel Using Environmentally Benign and Cheaper Catalyst. Catal Lett 146, 2313–2323 (2016). https://doi.org/10.1007/s10562-016-1861-z
Received:

Accepted:

Published:

Issue Date:
Keywords
Egg shell waste

Helianthus annuus L oil

Solid alkali catalyst

Surface morphology

Crystallographic planes

Thermal degradation