The Influence of Platinum Addition on Nano-Crystalline Ceria Catalysts for the Total Oxidation of Naphthalene a Model Polycyclic Aromatic Hydrocarbon
Abstract
The effect of adding Pt to a highly active ceria polycyclic aromatic hydrocarbon total oxidation catalyst has been investigated for the oxidation of naphthalene. The addition of Pt to ceria suppressed the performance of the catalyst for total oxidation. The addition of Pt reduced catalyst surface area, decreased the ceria crystallite size, decreased the concentration of ceria defects and increased the reducibility of the catalyst. The suppression of activity has been attributed to strong metal-support interaction between Pt and ceria, which limits the availability of lattice oxygen for the oxidation process, which follows the Mars-Van Krevelen redox mechanism in the absence of Pt. It is postulated that the presence of dispersed Pt, alters the mechanism of naphthalene oxidation over the ceria catalyst.
Graphical Abstract
The addition of platinum to a highly active naphthalene oxidation ceria catalyst modifies activity.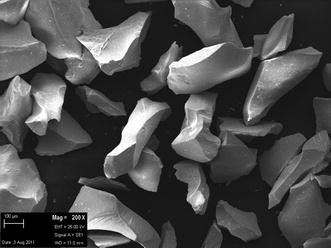 Keywords
PAHs 
VOCs 
Catalytic oxidation 
Ceria 
Platinum 
Notes
Acknowledgment
The authors would like to thank Cardiff University for financial support.
Copyright information
© Springer Science+Business Media, LLC 2011