Abstract
Methylaluminoxane (MAO)-activated chromium (III) complexes of tridentate SNS ligands of the form (RSCH2–CH2)2NH (R = alkyl, aryl) have been prepared and tested for the trimerization of ethylene to 1-hexene. The effect of ethylene pressure, Al/Cr ratio and S donor substitution on 1-C6 selectivity and productivity has been examined. It is shown that when the substitution on S is pentyl group it will lead to the highest productivity, 174200 g 1-C6/g Cr h, due to the synergistic effect of this group.
Graphical Abstract
An ethylene trimerization reaction at 90 °C and 23 bar ethylene, using the [bis-(2 pentylsulphanyl-ethyl)-amine]CrCl3 complex activated by 700 equivalents of MAO, afforded 99.8% 1-C6.

Access options
Buy single article
Instant access to the full article PDF.
USD 39.95
Price excludes VAT (USA)
Tax calculation will be finalised during checkout.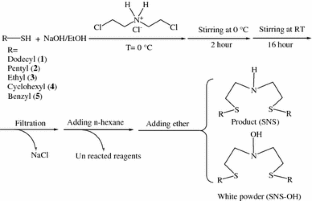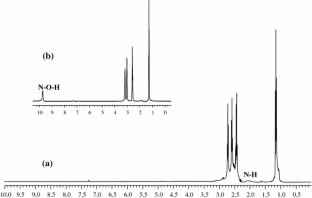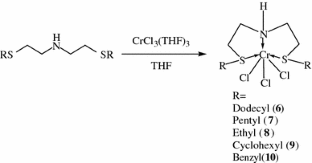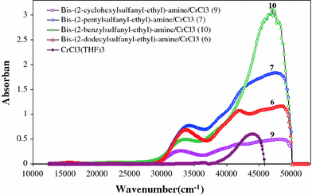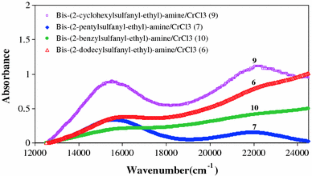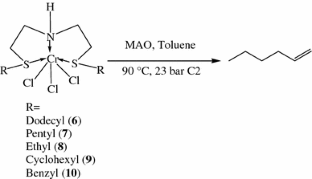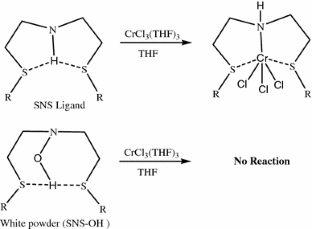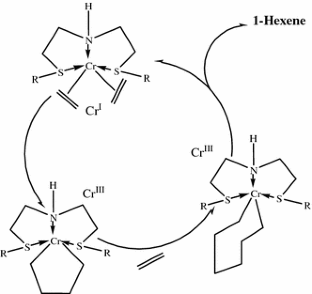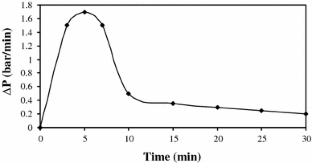 References
Vogt D (1996) In: Cornils B, Herrmann WA (eds) Applied homogeneous catalysis with organometallic compounds, Wiley-VCH: Weinheim

Dixon JT, Green MJ, Hess FM, Morgan DH (2004) J Organomet Chem 689:3641

Freeman JW, Buster JL, Knudsen RD (1999) US 5856257 (Phillips Petroleum Company)

McGuinness DS, Wasserscheid P, Keim W, Dixon JT, Grove JJC, Hu C, Englert U (2003) Chem Commun 9:334

McGuinness DS, Wasserscheid P, Keim W, Morgan DH, Dixon JT, Bollmann A, Maumela H, Hess F, Englert U (2003) J Am Chem Soc 125:5272

Carter A, Cohen SA, Cooley NA, Murphy A, Scutt J, Wass DF (2002) Chem Com 8:858

Agapie T, Schofer SL, Labinger JA, Bercaw JE (2004) J Am Chem Soc 126:1304

Deckers PJW, Hessen B, Teuben JH (2001) Angew Chem Int Ed 40:2516

Andes C, Harkins SB, Murtuza S, Oyler K, Sen A (2001) J Am Chem Soc 123:7423

McGuinness DS, Wasserscheid P, Morgan DH, Dixon JT (2005) Organometallics 24:552

Dixon JT, Wasserscheid P, McGuinness DS, Hess FM, Maumela H, Morgan DH, Bollmann A (2003) WO 03053890A1 (Sasol Technology)

Dixon JT, Grove JJC, Wasserscheid P, McGuinness DS, Hess FM, Maumela H, Morgan DH, Bollmann A (2003) WO 03053891A1 (Sasol Technology)

Mohamadnia Z, Ahmadi E, Nekoomanesh Haghighi M, Salehi-Mobarakeh H (2010) Catal Lett. doi:10.1007/s10562-010-0492-z

McGuinness DS, Brown DB, Tooze RP, Hess FM, Dixon JT, Slawin AMZ (2006) Organometallics 25:3605

Clark A, Bailey GC (1963) J Catal 2:241

Kohn RD, Haufe M, Mihan S, Lilge D (2000) Chem Commun 19:1927

Deckers PJW, Hessen B, Teuben JH (2002) Organometallics 21:5122

Van Rensburg WJ, Grove C, Steynberg JP, Stark KB, Huyser JJ, Steynberg PJ (2004) Organometallics 23:1207

McDaniel M (1985) Adv Catal 33:47

Temple C, Jabri A, Crewdson P, Gambarotta S, Korobkov I, Duchateau R (2006) Angew Chem Int Ed 45:7050
About this article
Cite this article
Ahmadi, E., Mohamadnia, Z. & Haghighi, M.N. High Productive Ethylene Trimerization Catalyst Based on CrCl3/SNS Ligands. Catal Lett 141, 1191–1198 (2011). https://doi.org/10.1007/s10562-011-0594-2
Received:

Accepted:

Published:

Issue Date:

DOI: https://doi.org/10.1007/s10562-011-0594-2
Keywords
Ethylene

Trimerization

1-Hexene

SNS ligands