Abstract
Platinum catalysts supported on silica, silica-alumina and alumina supports were prepared using four different cationic and anionic platinum precursors in order to examine the contribution of the precursors and supports to the platinum dispersion. The pH adjustment of the precursor suspension to obtain an opposing surface charge of the support to that on the platinum precursor ions considerably improved the platinum dispersion by strengthening their adsorption on the support. However, exceptional platinum dispersion was achieved, regardless of the precursor and support, by simultaneous pH adjustment and titania incorporation on the supports. The increase in the interaction between the platinum precursor and the titania-incorporated support raised the dispersion and stability of the platinum catalysts with high-loading, even after reduction at 400 °C. The physico-chemical states of platinum and titanium were investigated by XRD, TEM, XAFS spectroscopy and CO adsorption technique. The platinum catalysts supported on the titania-incorporated supports with pH adjustment exhibited highly dispersed platinum particles ranging in size from 1 to 3 nm. They also exhibited high catalytic activity in the oxidation of carbon monoxide because of its incorporated titania and partially oxidized, small platinum particles.
This is a preview of subscription content,
to check access.
Access this article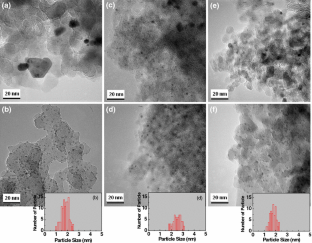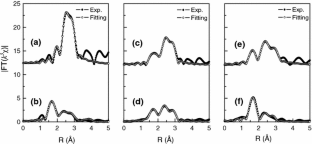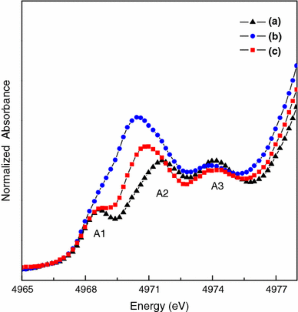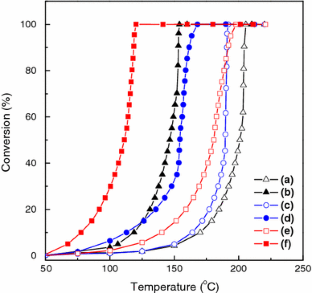 References
Kuriyam M, Tanaka H, Ito S, Kubota T, Miyao T, Naito S, Tomishige K, Kunimori K (2007) J Catal 252:39

Wu G, Chen T, Zong X, Yan H, Ma G, Wang X, Xu Q, Wang D, Lei Z, Li C (2008) J Catal 253:225

Silvestre-Albero J, Coloma F, Sepúlveda-Escribano A, Rodríguez-Reinoso F (2006) Appl Catal A 304:159

Ma H, Wang L, Chen L, Dong C, Yu W, Huang T, Qian Y (2007) Catal Commun 8:452

Mukherjee S, Vannice MA (2006) J Catal 243:108

Douidah A, Marécot P, Barbier J (2002) Appl Catal A 225:11

Meephoka C, Chaisuk C, Samparnpiboon P, Praserthdam P (2008) Catal Commun 9:546

Hu L, Boateng KA, Hill JM (2006) J Mol Catal A 259:51

Goscianska J, Fiedorow R, Wawrzynczak A, Ziolek M (2009) Catal Today 142:298

Goguet A, Schweich D, Candy JP (2003) J Catal 220:280

Foger K (1984) In: Anderson JR, Boudart M (eds) Catalysis science and technology, vol 6, Chap. 4. Springer, Berlin

Miller JT, Schreier M, Kropf AJ, Regalbuto JR (2004) J Catal 225:203

Jiao L, Regalbuto JR (2008) J Catal 260:329

Jiao L, Regalbuto JR (2008) J Catal 260:342

Barbier J, Bahloul D, Marecot P (1991) Catal Lett 8:327

Marceau E, Lauron-Permot H, Che M (2001) J Catal 197:394

Kentekakis IV, Lambert RM, Konsolakis M, Kallithrakas-Kontos N (2002) Catal Lett 81:181

Matsuhashi H, Nishiyama S, Miura H, Eguchi K, Hasegawa K, Iizuka Y, Igarashi A, Katada N, Kobayashi J, Kubota T, Mori T, Nakai K, Okazakim N, Sugioka M, Umekio T, Yazawa Y, Lu D (2004) Appl Catal A 272:329

Galisteo FC, Mariscal R, Granados ML, Fierro JLG, Daley RA, Anderson JA (2005) Appl Catal B 59:227

Radivojević D, Seshan K, Lefferts L (2006) Appl Catal A 301:51

Barrabes N, Cornado D, Foetting K, Dafinov A, Llorac J, Medina F, Rupprechrer G (2009) J Catal 263:239

Kim MY, You YS, Han HS, Seo G (2008) Catal Lett 120:40

Kim MY, Jung SB, Kim MG, You YS, Park JH, Shin CH, Seo G (2009) Catal Lett 129:194

Kosmulski M (2006) J Colloid Interface Sci 298:730

Zosimova PA, Smirnov AV, Nesterenko SN, Yuschenko VV, Sinkler W, Kocal J, Holmgren J, Ivanova II (2007) J Phys Chem C 111:14790

Schwarz JA, Driscoll CT, Bhanot AK (1984) J Colloid Interface Sci 97:55

Stanislaus A, Evans MJB, Mann RF (1973) J Phys Chem 76:2349

Graaf J, Dillen AJ, Jong KP, Koningsberger DC (2001) J Catal 203:307

Oudenhuijzen MK, Bitter JH, Koningsberger DC (2001) J Phys Chem B 105:4616

Nagai Y, Hirabayashi T, Dohmae K, Takagi N, Minami T, Shinjoh H, Matsumoto S (2006) J Catal 242:103

Schwartz V, Mullins DR, Yan W, Zhu H, Dai S, Overbury SH (2007) J Phys Chem C 111:17322

Kim WB, Lee JS (1999) J Catal 185:307

Jain SK, Crabb EM, Smart LE, Thompsett D, Steele AM (2009) Appl Catal B 89:349

Alayon EMC, Singh J, Nachtegaal M, Harfouche M, Bokhoven JA (2009) J Catal 263:228
Acknowledgments
This work was a part of the project "Development of Partial Zero Emission Technology for Future Vehicles" funded by the Ministry of Knowledge Economy and we are grateful for the financial support received. We also acknowledged the Pohang Accelerator Laboratory (PAL) for the XAFS measurement.
About this article
Cite this article
Kim, MY., Park, JH., Shin, CH. et al. Dispersion Improvement of Platinum Catalysts Supported on Silica, Silica-Alumina and Alumina by Titania Incorporation and pH Adjustment. Catal Lett 133, 288–297 (2009). https://doi.org/10.1007/s10562-009-0188-4
Received:

Accepted:

Published:

Issue Date:

DOI: https://doi.org/10.1007/s10562-009-0188-4
Keywords