Abstract
As esthetics gain importance, periodontal plastic surgical procedures involving soft tissue grafts are becoming commoner both around natural teeth as well as around implants. Periodontal soft tissue grafts are primarily used for the purpose of root coverage and in pre-prosthetic surgery to thicken a gingival site or to improve the crestal volume. Soft tissue grafts are usually harvested from the palate. Periodontal plastic surgical procedures involving soft tissue grafts harvested from the palate have two surgical sites; a recipient site and another donor site. Many patients are apprehensive about the soft tissue graft procedures, especially the creation of the second/donor surgical site in the palate. In the past decade, newer techniques and products have emerged which provide an option for the periodontist/patient to avoid the second surgical site. MucoMatrixX, Alloderm®, Platelet rich fibrin, Puros® Dermis and Mucograft® are the various options available to the practicing periodontist to avoid the second surgical site. Use of these soft tissue allografts in an apprehensive patient would decrease patient morbidity and increase patient's acceptance towards periodontal plastic surgical procedures.
Access options
Buy single article
Instant access to the full article PDF.
US$ 39.95
Tax calculation will be finalised during checkout.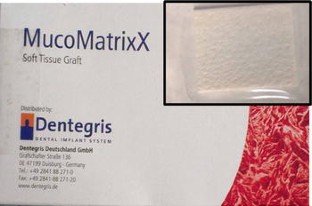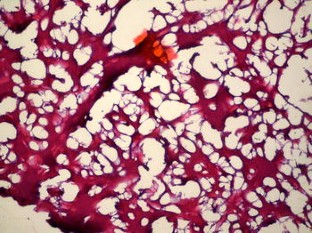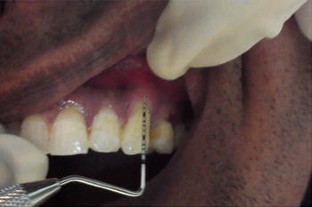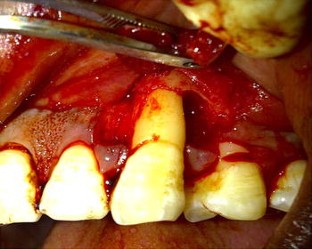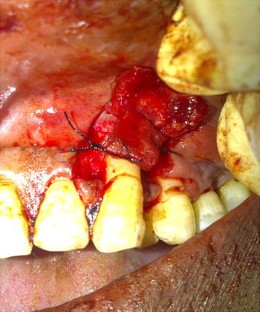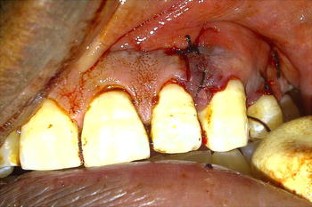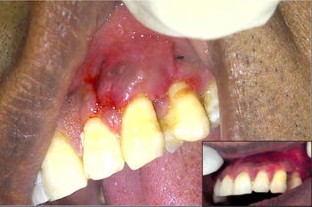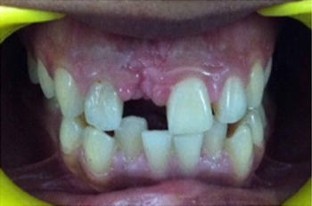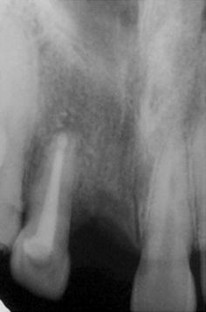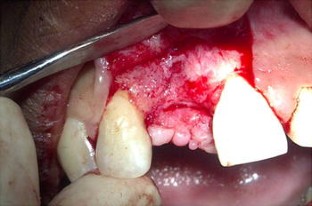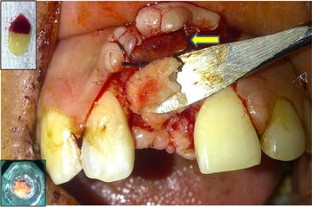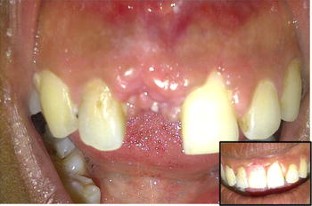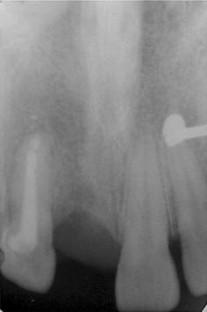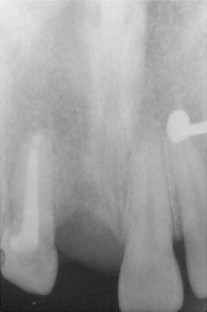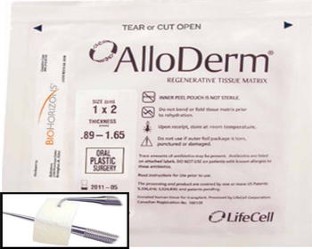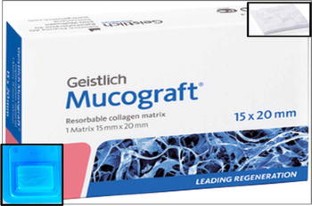 References
Anilkumar K, Geetha A, Umasudhakar TR, Vijayalakshmi R, Pameela E (2009) Platelet-rich-fibrin: a novel root coverage approach. J Indian Soc Periodontol 13(1):50–54

Aroca S, Keglevich T, Barbieri B, Gera I, Etienne D (2009) Clinical evaluation of a modified coronally advanced flap alone or in combination with a platelet-rich fibrin membrane for the treatment of adjacent multiple gingival recessions: a 6-month study. J Periodontol 80(2):244–252

Barker TS, Cueva MA, Rivera-Hidalgo F, Beach MM, Rossmann JA, Kerns DG, Crump TB, Shulman JD (2010) A comparative study of root coverage using two different acellular dermal matrix products. J Periodontol 81(11):1596–1603

Breault LG, Bilman MA, Lewis D (1997) Report of a gingival "surgical cyst" developing secondarily to a subepithelial connective tissue graft. J Periodontol 68:392–395

Cheung WS, Griffin TJ (2004) A comparative study of root coverage with connective tissue and platelet concentrate grafts: 8-month results. J Periodontol 75(12):1678–1687

De Souza SL, Novaes AB Jr, Grisi DC, Taba M Jr, Grisi MF, de Andrade PF (2008) Comparative clinical study of a subepithelial connective tissue graft and acellular dermal matrix graft for the treatment of gingival recessions: six- to 12-month changes. J Int Acad Periodontol 10(3):87–94

Fowler EB, Francis PO, Goho C (2003) Use of acellular dermal matrix allograft for management of inadequate attached gingiva in a young patient. Mil Med 168(3):261–265

Griffin TJ, Cheung WS, Zavras AI, Damoulis PD (2006) Postoperative complications following gingival augmentation procedures. J Periodontol 77(12):2070–2079

Herford AS, Lu M, Akin L, Cicciù M (2012) Evaluation of a porcine matrix with and without platelet-derived growth factor for bone graft coverage in pigs. Int J Oral Maxillofac Implants 27(6):1351–1358

Jankovic S, Aleksic Z, Milinkovic I, Dimitrijevic B (2010) The coronally advanced flap in combination with platelet-rich fibrin (PRF) and enamel matrix derivative in the treatment of gingival recession: a comparative study. Eur J Esthet Dent 5(3):260–273

Jankovic S, Aleksic Z, Klokkevold P, Lekovic V, Dimitrijevic B, Kenney EB, Camargo P (2012) Use of platelet-rich fibrin membrane following treatment of gingival recession: a randomized clinical trial. Int J Periodontics Restorative Dent 32(2):e41–e50

Life Cell accessed from http://en.wikipedia.org/wiki/LifeCell at 12:11 PM on 22/02/2013

Nevins M, Nevins ML, Kim SW, Schupbach P, Kim DM (2011) The use of mucograft collagen matrix to augment the zone of keratinized tissue around teeth: a pilot study. Int J Periodontics Restorative Dent 31(4):367–373

Rotundo R, Pini-Prato G (2012) Use of a new collagen matrix (mucograft) for the treatment of multiple gingival recessions: case reports. Int J Periodontics Restorative Dent 32(4):413–419

Sanz M, Lorenzo R, Aranda JJ, Martin C, Orsini M (2009) Clinical evaluation of a new collagen matrix (Mucograft prototype) to enhance the width of keratinized tissue in patients with fixed prosthetic restorations: a randomized prospective clinical trial. J Clin Periodontol 36(10):868–876

Shanmugam M, Sivakumar V, Anitha V, Sivakumar B (2012) Clinical evaluation of alloderm for root coverage and colour match. J Indian Soc Periodontol 16(2):218–223

Sonick M, Hwang D (2011) The dependability of connective tissue grafting for the resolution of full-mouth recession. Compend Contin Educ Dent 32(1):48–53

Thoma DS, Benić GI, Zwahlen M, Hämmerle CH, Jung RE (2009) A systematic review assessing soft tissue augmentation techniques. Clin Oral Implants Res Suppl 4:146–165

Vastardis S, Yukna RA (2003) Gingival/soft tissue abscess following subepithelial connective tissue graft for root coverage: report of three cases. J Periodontol 74(11):1676–1681

Vinaya Kumar R, Shubhashini N (2013) Platelet rich fibrin: a new paradigm in periodontal regeneration. Cell Tissue Bank 14(3):453–463

Wagshall E, Lewis Z, Babich SB, Sinensky MC, Hochberg M (2002) Acellular dermal matrix allograft in the treatment of mucogingival defects in children: illustrative case report. ASDC J Dent Child 69(1):39–43

Wei PC, Geivelis M (2003) A gingival cul-de-sac following a root coverage procedure with a subepithelial connective tissue submerged graft. J Periodontol 74(9):1376–1380
Acknowledgments
We would like to acknowledge Mr Matthias Matthes, Managing Director, Dentegris International, Germany, the makers of MucoMatrixX for supporting us with samples of MucoMatrixX. We would like to acknowledge Dr Umesh Chandra Prasad, Professor and Head, Department of Oral Pathology, Kanti Devi Dental College and Hospital, Mathura, Uttar Pradesh, India for contributing Figure 2.
About this article
Cite this article
Ramachandra, S.S., Rana, R., Reetika, S. et al. Options to avoid the second surgical site: a review of literature. Cell Tissue Bank 15, 297–305 (2014). https://doi.org/10.1007/s10561-013-9395-8
Received:

Accepted:

Published:

Issue Date:
Keywords
MucomatrixX

Alloderm®
Mucograft®

Platelet rich fibrin

Puros® dermis

Second surgical site

Soft tissue allograft