Abstract
The information gained from the Human Genome Project has facilitated molecular as well as cellular studies not only to find the origins of Breast Cancer (BC), but also to create novel, and effective treatments. In order to provide an infrastructure for local and international research in this area, Iranian Center for Breast Cancer (ICBC) has established a Bio-Bank (BB) for BC. This article describes the aim, structure, and activities in general, and the challenging issues confronting the bank as a model for the establishment of Bio-Banks in developing countries in particular. The methods employed by the Bank could be explained in the following categories:
Blood and Tissue sampling,

Preparation and Banking of collected Samples,

Clinical and Histopathology data collection,

Collaboration Protocol,

Challenging issues, and the programs to confront the problems.
During the five-year activity of the bank, 110 families were enrolled for genetic counseling, from whom 600 biologic samples were obtained, including 387 blood samples and 213 tissue samples. Of 387 blood samples, 317 (82%) were found to belong to the BC patients and the remaining 70 (18%) belonged to their available relatives. The number of samples increased over the study period partly as a result of the programs designed to confront the problems. During the study period, there were some finished research studies using the samples of BB, and many other studies which are still ongoing. ICBC-BB is a model of biologic sample banking which provides a significant number of biological samples for local and international collaborative research projects regarding molecular and cellular aspects of BC. In establishing the ICBC-BB we have experienced problems and challenges, some general and some local. Some were expected and others not, but we have identified solutions.
Access options
Buy single article
Instant access to the full article PDF.
USD 39.95
Price excludes VAT (USA)
Tax calculation will be finalised during checkout.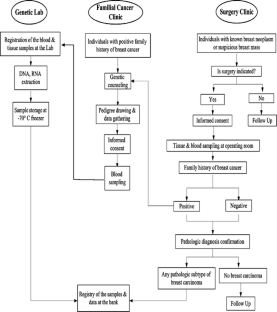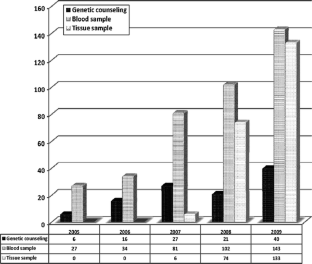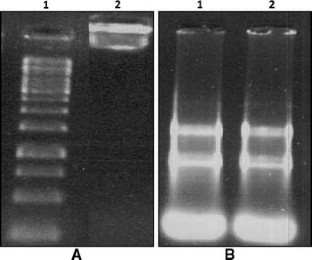 Abbreviations
BC:

Breast Cancer

FBC:

Familial Breast Cancer

ICBC:

Iranian Center for Breast Cancer

BB:

Biologic Bank

IMMN:

Iranian Molecular Medicine Network
References
American Society of Human Genetics (1988) DNA banking and DNA analysis: points to consider. Ad Hoc Committee on DNA Technology. Am J Hum Genet 42(5):781–783

Armstrong K, Eisen A, Weber B (2000) Assessing the risk of breast cancer. N Engl J Med 342(8):564–571

Bauchet L, Rigau V, Mathieu-Daude H, Figarella-Branger D, Hugues D, Palusseau L, Bauchet F, Fabbro M, Campello C, Capelle L, Durand A, Tretarre B, Frappaz D, Henin D, Menei P, Honnorat J, Segnarbieux F (2007) French brain tumor data bank: methodology and first results on 10,000 cases. J Neurooncol 84(2):189–199. doi:10.1007/s11060-007-9356-9

Cavousuglu ACSS, Alakavuklar M, Canda T, Sevinc A, Gorken I (2007) Dokuz Eylul University Breast Tumor/DNA banking: a pilot study. Turkish J Cancer 37(2):66–69

Chu TY, Hwang KS, Yu MH, Lee HS, Lai HC, Liu JY (2002) A research-based tumor tissue bank of gynecologic oncology: characteristics of nucleic acids extracted from normal and tumor tissues from different sites. Int J Gynecol Cancer 12(2):171–176

Deschenes M, Cardinal G, Knoppers BM, Glass KC (2001) Human genetic research, DNA banking and consent: a question of 'form'? Clin Genet 59(4):221–239

Ferlay J, Shin HR, Bray F, Forman D, Mathers C, Parkin DM (2008) GLOBOCAN 2008 v1.2. Cancer incidence and mortality worldwide: IARC CancerBase No. 10 (Internet)

Ferlay J, Parkin DM, Steliarova-Foucher E (2010) Estimates of cancer incidence and mortality in Europe in 2008. Eur J Cancer 46(4):765–781. doi:10.1016/j.ejca.2009.12.014

German National Ethics Council (2004) Biobanks for research. Opinion. Berlin. Available online: http://www.ethikrat.org/files/ner_opinion_biobanks.pdf

Godard B, Schmidtke J, Cassiman JJ, Ayme S (2003) Data storage and DNA banking for biomedical research: informed consent, confidentiality, quality issues, ownership, return of benefits. A professional perspective. Eur J Hum Genet 11(Suppl 2):S88–S122. doi:10.1038/sj.ejhg.5201114

Hautmann S, Eggers J, Meyhoff H, Melchior D, Munk A, Hamann M, Naumann M, Braun PM, Junemann KP (2007) Tumor markers for bladder cancer: up-to-date study by the Kiel Tumor Bank. Urol A 46(11):1508–1513. doi:10.1007/s00120-007-1562-8

Isaian A, Moin M, Pourpak Z, Rezaei N, Aghamohammadi A, Movahedi M, Gharagozlou M, Ghaffari J, Zandieh F, Mansouri M, Farhoudi A (2006) DNA banking of primary immunodeficiency disorders in Iran. Iran J Allergy Asthma Immunol 5(4):201–202. doi:05.04/ijaai.201202

MacWilliams B (2003) Banking on DNA: estonia's genetic database promises medical advances–maybe. Chron High Educ 49(33):A16–A18

Majidzadeh AK, Esmaeili R, Abdoli N (2011) TFRC and ACTB as the best reference genes to quantify Urokinase Plasminogen Activator in breast cancer. BMC Res Notes 4:215. doi:10.1186/1756-0500-4-215

Morrin H, Gunningham S, Currie M, Dachs G, Fox S, Robinson B (2005) The Christchurch Tissue Bank to support cancer research. NZ Med J 118(1225):U1735

Mousavi SM, Montazeri A, Mohagheghi MA, Jarrahi AM, Harirchi I, Najafi M, Ebrahimi M (2007) Breast cancer in Iran: an epidemiological review. Breast J 13(4):383–391. doi:10.1111/j.1524-4741.2007.00446.x

Najmabadi H, Neishabury M, Sahebjam F, Kahrizi K, Shafaghati Y, Nikzat N, Jalalvand M, Aminy F, Hashemi SB, Moghimi B, Noorian AR, Jannati A, Mohammadi M, Javan K (2003) The Iranian Human Mutation Gene Bank: a data and sample resource for worldwide collaborative genetics research. Hum Mutat 21(2):146–150. doi:10.1002/humu.10164

Patel AA, Kajdacsy-Balla A, Berman JJ, Bosland M, Datta MW, Dhir R, Gilbertson J, Melamed J, Orenstein J, Tai KF, Becich MJ (2005) The development of common data elements for a multi-institute prostate cancer tissue bank: the Cooperative Prostate Cancer Tissue Resource (CPCTR) experience. BMC Cancer 5:108. doi:10.1186/1471-2407-5-108

Popescu I, Stroescu C, Dumitrascu T, Herlea V, Paslaru L, Lazar V, Boissin H, Taieb J, Horeanga I (2006) Digestive tumor bank protocol: from surgical specimens to genomic studies of digestive cancers. Chirurgia (Bucur) 101(5):471–475

Rassi H, Houshmand M, Hashemi M, Majidzadeh K, Akbari MH, Panahi MS (2008) Application of multiplex PCR with histopathologic features for detection of familial breast cancer in formalin-fixed, paraffin-embedded histologic specimens. Tsitol Genet 42(2):55–62

Robson M, Offit K (2007) Clinical practice. Management of an inherited predisposition to breast cancer. N Engl J Med 357(2):154–162. doi:10.1056/NEJMcp071286

Salimi M, Mozdarani H, Majidzadeh K (2011) Expression pattern of ATM and cyclin D1 in ductal carcinoma, normal adjacent and normal breast tissues of Iranian breast cancer patients. Med Oncol. doi:10.1007/s12032-011-0043-5

Snell L, Watson PH (2006) Breast tissue banking: collection, handling, storage, and release of tissue for breast cancer research. Methods Mol Med 120:3–24

Thomas GA, Williams ED (2001) Chernobyl thyroid tumor bank. J Clin Endocrinol Metab 86(3):1428

van Noord PA (2003) Banking of urine sediments as DNA source in epidemiologic studies. Epidemiology 14(2):254. doi:10.1097/01.EDE.0000054363.61254.FC (author reply 254–255)

Watson PH, Snell L, Parisien M (1996) The NCIC-Manitoba Breast Tumor Bank: a resource for applied cancer research. CMAJ 155(3):281–283
Acknowledgments
We thank Dr. Masoud Habibi, Dr. Vahid Ghobadi Dana, and Dr. Alireza Bahrami for their continuous supports for ICBC-BB. We also thank all contributing surgeons and operating room staff including Dr. Sadaf Alipour, Dr. Esmat Al Sadat Hashemi, Dr. Masoumeh Najafi, Dr. Mohammadhosein Lashgari, Dr. Nasrinossadat Alavi, Mr. Mohsen Goli, Mrs.Nasrin Abdoli and Mrs. Maryam Ansari for their helping us with tissue sampling. This work was supported partly by Iranian Molecular Medicine Network at Pasteur Institute of Iran (Grant number PM4136) and National Research Center for Medical Sciences at Ministry of Health and Medical Education (Grant number TMM2514).
About this article
Cite this article
Majidzadeh-A, K., Kaviani, A., Esmaeili, R. et al. Iranian Breast Cancer Bio-Bank: the activity and challenging issues. Cell Tissue Bank 14, 11–20 (2013). https://doi.org/10.1007/s10561-012-9293-5
Received:

Accepted:

Published:

Issue Date:

DOI: https://doi.org/10.1007/s10561-012-9293-5
Keywords