The results of experimental studies on defrosting of cryopreserved bioproducts, production of porous noncombustible materials from liquid glass that could fi nd extensive use in construction, and drying of casting rods in SHF ovens applying microwave heating are reported.
Access options
Buy single article
Instant access to the full article PDF.
USD 39.95
Price excludes VAT (USA)
Tax calculation will be finalised during checkout.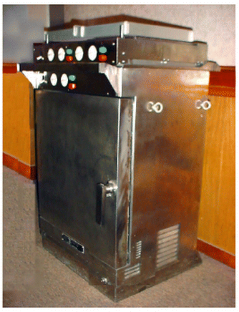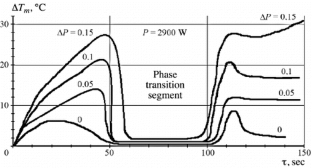 References
A. G. Gudkov, Radioequipment in Market Conditions. Integrated Technological Optimization, Sains-Press, Moscow (2008).

A. G. Gudkov and V. D. Shashurin, "Problems of technological development," Mashinostroitel, No. 6, 26–29 (2003).

A. G. Gudkov, L. D. Bakhrakh, and A. S. Vinogradnyi, "Modular-type heating equipment operating on unconventional heat carriers," Naukoem. Tekhnol., No. 5, 4–14 (2001).

A. G. Gudkov, N. A. Vetrova, S. V. Khnykina, and E. N. Gorlacheva, "Predicting quality and reliability of SHF measuring system at development and production stages. Part 9. Integrated technological optimization as a factor for increasing efficiency of designing electronic devices," Mashinostroitel, No. 9, 16–20 (2008).

E. N. Gorlacheva, A. G. Gudkov, S. V. Agasieva, et al., "Technology transfer – the most important factor of competitiveness of high-tech enterprises," Tekhn. Mashinostr., No. 1 (85), 43–49 (2013).
Additional information
Translated from Khimicheskoe i Neftegazovoe Mashinostroenie, No. 6, pp. 3–8, June, 2015.
About this article
Cite this article
Sister, V.G., Ivannikova, E.M., Kirshankova, E.V. et al. Ecologically Clean Technological Treatment of Materials Using Superhigh Frequency Technique. Chem Petrol Eng 51, 379–382 (2015). https://doi.org/10.1007/s10556-015-0055-7
Published:

Issue Date:

DOI: https://doi.org/10.1007/s10556-015-0055-7
Keywords
SHF technique
ecologically clean technologies
microwave heating