Abstract
Cardiac Resynchronization Therapy (CRT) fails to provide benefit in up to one-third of patients. Maximizing the geographic separation of right and left ventricular pacing lead sites has been suggested as one way to improve response. Cardiac CT provides an opportunity to explore 3-dimensional inter-lead distance (ILD) measures for the prediction of CRT response. The objective of this study was to investigate associations between standardized measures of ILD by cardiac CT and echocardiographic response to CRT. Forty-two consecutive patients undergoing CRT had serial clinical and echocardiographic evaluations performed in addition to a post-procedural cardiac-gated CT with blinded measurement of direct and circumferential (via the myocardium) ILD measures. Clinical response to CRT, the primary clinical outcome, was defined as a ≥15% reduction in LVESV using echocardiography at 6-months. The mean age and ejection fraction was 63.6 ± 8.9 years and 25.2 ± 7.8%, respectively. The primary outcome occurred in 35 of 42 patients (83%). Both direct and circumferential CT-based ILD measures were associated with the primary outcome by univariate analysis. Receiver Operator Characteristic analysis identified Circumferential ILD to have the strongest predictive accuracy (AUC 0.78). Inter- and intra-observer reproducibility of CT-derived ILD measures was excellent. Circumferential ILD measures on cardiac CT are predictive of clinical response to CRT. Incorporation of these measures into the selection of optimal pacing targets, particularly from pre-procedural CT coronary vein imaging may be of therapeutic benefit and warrants further investigation.
This is a preview of subscription content,
to check access.
Access this article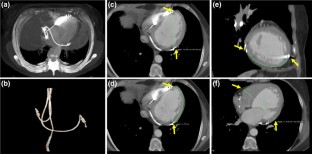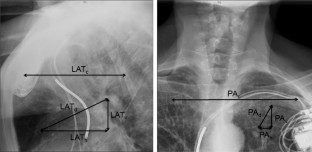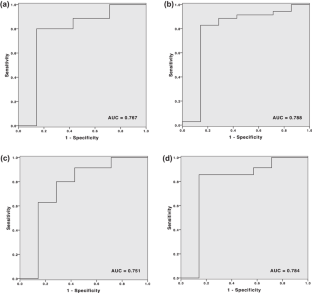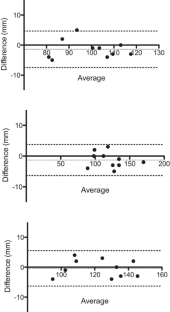 Abbreviations
CT:

Computed tomography

MRI:

Magnetic resonance imaging

CRT:

Cardiac resynchronization therapy

LBBB:

Left bundle branch block

LV:

Left ventricular

LVEF:

Left ventricular ejection fraction

NYHA:

New York Heart Association

GFR:

Glomerular filtration rate

ICM:

Ischaemic cardiomyopathy

DCM:

Dilated cardiomyopathy

QOL:

Quality of life

MLWHF:

Minnesota living with heart failure questionnaire

LVEDV:

Left ventricular end-diastolic volume

LVESV:

Left ventricular end-systolic volume

ICD:

Implantable cardiac defibrillator
References
Bristow MR, Saxon LA, Boehmer J et al (2004) Cardiac-resynchronization therapy with or without an implantable defibrillator in advanced chronic heart failure. N Engl J Med 350(21):2140–2150

Cleland JG, Daubert JC, Erdmann E et al (2005) The effect of cardiac resynchronization on morbidity and mortality in heart failure. N Engl J Med 352(15):1539–1549

Abraham WT, Fisher WG, Smith AL et al (2002) Cardiac resynchronization in chronic heart failure. N Engl J Med 346(24):1845–1853

Birnie DH, Tang AS (2006) The problem of non-response to cardiac resynchronization therapy. Curr Opin Cardiol 21(1):20–26

Kirkfeldt RE, Johansen JB, Nohr EA, Moller M, Arnsbo P, Nielsen JC (2011) Risk factors for lead complications in cardiac pacing: a population-based cohort study of 28,860 Danish patients. Heart Rhythm 8(10):1622–1628

Poole JE, Gleva MJ, Mela T et al (2010) Complication rates associated with pacemaker or implantable cardioverter-defibrillator generator replacements and upgrade procedures: results from the REPLACE registry. Circulation 122(16):1553–1561

Calvert MJ, Freemantle N, Yao G et al (2005) Cost-effectiveness of cardiac resynchronization therapy: results from the CARE-HF trial. Eur Heart J 26(24):2681–2688

Arshad A, Moss AJ, Foster E et al (2011) Cardiac resynchronization therapy is more effective in women than in men: the MADIT-CRT (Multicenter Automatic Defibrillator Implantation Trial with Cardiac Resynchronization Therapy) trial. J Am Coll Cardiol 57(7):813–820

Khan FZ, Virdee MS, Palmer CR et al (2012) Targeted left ventricular lead placement to guide cardiac resynchronization therapy: the TARGET Study: a randomized, controlled trial. J Am Coll Cardiol 59(17):1509–1518

Kronborg MB, Kim WY, Mortensen PT, Nielsen JC (2012) Non-contrast magnetic resonance imaging for guiding left ventricular lead position in cardiac resynchronization therapy. J Interv Card Electrophysiol 33(1):27–35

Marsan NA, Westenberg JJ, Ypenburg C et al (2009) Magnetic resonance imaging and response to cardiac resynchronization therapy: relative merits of left ventricular dyssynchrony and scar tissue. Eur Heart J 30(19):2360–2367

Taylor AJ, Elsik M, Broughton A et al (2010) Combined dyssynchrony and scar imaging with cardiac magnetic resonance imaging predicts clinical response and long-term prognosis following cardiac resynchronization therapy. Europace 12(5):708–713

White JA, Yee R, Yuan X et al (2006) Delayed enhancement magnetic resonance imaging predicts response to cardiac resynchronization therapy in patients with intraventricular dyssynchrony. J Am Coll Cardiol 48(10):1953–1960

Heist EK, Fan D, Mela T et al (2005) Radiographic left ventricular-right ventricular interlead distance predicts the acute hemodynamic response to cardiac resynchronization therapy. Am J Cardiol 96(5):685–690

Buck S, Maass AH, Nieuwland W, Anthonio RL, Van Veldhuisen DJ, Van Gelder IC (2008) Impact of interventricular lead distance and the decrease in septal-to-lateral delay on response to cardiac resynchronization therapy. Europace 10(11):1313–1319

Ariga R, Tayebjee MH, Benfield A, Todd M, Lefroy DC (2010) Greater three-dimensional ventricular lead tip separation is associated with improved outcome after cardiac resynchronization therapy. Pacing Clin Electrophysiol 33(12):1490–1496

Merchant FM, Heist EK, Nandigam KV et al (2010) Interlead distance and left ventricular lead electrical delay predict reverse remodeling during cardiac resynchronization therapy. Pacing Clin Electrophysiol 33(5):575–582

Demers C, McKelvie RS, Negassa A, Yusuf S (2001) Reliability, validity and responsiveness of the six-minute walk test in patients with heart failure. Am Heart J 142(4):698–703

Rector TS, Kubo SH, Cohn JN (1993) Validity of the Minnesota Living with Heart Failure questionnaire as a measure of therapeutic response to enalapril or placebo. Am J Cardiol 71(12):1106–1107

Laksman Z, Yee R, Stirrat J, Gula L, Skanes AC, Leong-Sit P, Manlucu J, McCarty D, Turkistani Y, Scholl D, Rajchl M, Goela A, Islam A, Thompson RT, Drangova M, White JA (2014) Model-based navigation of left and right ventricular leads to Ooptimal targesy for Cardiac Resynchronication Therapy. Circ Arrhythm Electrophysiol 7(6):1040–1047

Cademartiri F, Schuijf JD, Mollet NR et al (2005) Multislice CT coronary angiography: how to do it and what is the current clinical performance? Eur J Nucl Med Mol Imaging 32(11):1337–1347

Bland JM, Altman DG (1986) Statistical methods for assessing agreement between two methods of clinical measurement. Lancet 1(8476):307–310

Strauss DG, Selvester RH, Wagner GS (2011) Defining left bundle branch block in the era of cardiac resynchronization therapy. Amer J Card 107(6):927–934
Acknowledgements
All authors have read and agree to the manuscript as written. JAW, PG, LP and MD have had full access to the study data and take responsibility for its integrity. Dr. White is supported by a Early Investigator award with the Heart and Stroke Foundation of Alberta, Canada. Dr. Drangova is supported by a Career Investigator award from the Heart and Stroke Foundation of Ontario. Dr. Krahn is a Career Investigator of the Heart and Stroke Foundation of Ontario. This research was supported in part by Heart and Stroke Foundation Grant # NA6488 (PI: JAW), the Canada Foundation of Innovation Leaders Opportunity Fund, the Ontario Research Fund, Imaging in Cardiovascular Therapeutics grant and the Program for Experimental Medicine (POEM).
Ethics declarations
Conflicts of interest
Drs. Modi, Yee, Scholl, Stirrat, Wong, Lydell, Kotha, Gula, Skanes, Leong-Sit, and McCarty have no conflicts of interest or financial disclosures. James A White is a Early Investigator and Maria Drangova is a Career Scientist with the Heart and Stroke Foundation of Ontario, Canada. Dr. White receives grant research support from Circle Cardiovascular Inc. Canada, has received consultative fees from Medtronic, Inc., and is shareholder in Cohesic Inc.
About this article
Cite this article
Modi, S., Yee, R., Scholl, D. et al. Ventricular pacing site separation by cardiac computed tomography: validation for the prediction of clinical response to cardiac resynchronization therapy. Int J Cardiovasc Imaging 33, 1433–1442 (2017). https://doi.org/10.1007/s10554-017-1120-4
Received:

Accepted:

Published:

Issue Date:

DOI: https://doi.org/10.1007/s10554-017-1120-4
Keywords