Vacuum residuum was upgraded in an ultrasonic reactor of our own design. We found that during sonication in the absence of a hydrogen donor, the viscosity of the vacuum residuum is reduced by 10.98%; without sonication but in the presence of tetralin, it is reduced by 30.9%; and with combined tetralin treatment and sonication, the viscosity is reduced by 39.27%. The synergistic effect of ultrasound and tetralin results in a product with more stable viscosity, higher percentage of light components, lower density and lower pour point than obtained by separate application of these technologies.
Access options
Buy single article
Instant access to the full article PDF.
USD 39.95
Price excludes VAT (USA)
Tax calculation will be finalised during checkout.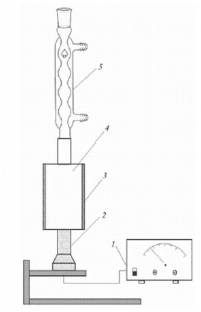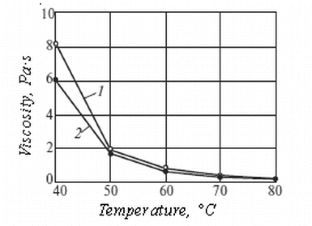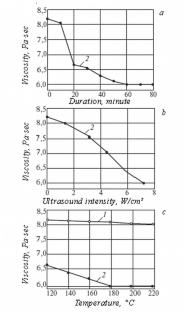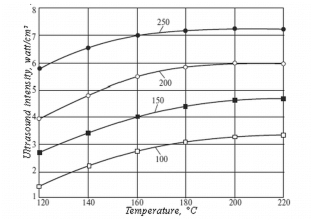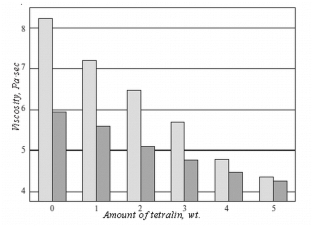 References
S. K. Maity, J. Ancheyta, and G. Marroquin, "Catalytic aquathermolysis used for viscosity reduction of heavy crude oils: A review," Energy & Fuels, 24, 2809–2816 (2010).

Z. Shen, Z. Cao, X. Zhu, and X. Li, "Visbreaking of Chinese oil sand bitumen," Pet. Sci. Technol., 26, No. 14, 1676–1683 (2008).

Z.-M. Cheng, Y. Ding, L.-Q. Zhao, P.-Q. Yuan, and W.-K. Yuan, "Effects of supercritical water in vacuum residue upgrading," Energy & Fuels, 23, 3178–3183 (2009).

S. Dehkissia, F. Larachi, D. Rodrigue, and E. Chornet, "Characterization of Doba-Chad heavy crude oil in relation with the feasibility of pipeline transportation," Fuel, 83, No. 16, 2157–2168 (2004).

J. F. Schabron, A. T. Pauli, J. F. Rovani, and F. P. Miknis, "Predicting coke formation tendencies," Fuel, 80, No. 10, 1435–1446 (2001).

F. Martinez-Boza, F. Fernandez-Latorre, and C. Gallegos, "High-pressure viscosity of used motor oil/vacuum residue blends," Fuel, 88, No. 9, 1595–1601 (2009).

S. H. Li, C. G. Liu, G. H. Que, and W. J. Liang, "Colloidal structures of vacuum residua and their thermal stability in terms of saturate, aromatic, resin and asphaltene composition," J. Petrol. Sci. Eng., 22, Nos. 1-3, 37–45 (1999).

V. T. Minchenya, M. Y. Purets, N. A. Lipkin, and V. L. Solomakho, "Ultrasound-induced decrease in the viscosity of frozen diesel fuel," Chemistry and Technology of Fuels and Oils, 39, No. 6, 334–338 (2003).

R. Gopinath, A. K. Dalai, and J. Adjaye, "Effects of ultrasound treatment on the upgradation of heavy gas oil," Energy & Fuels, 20, No. 1, 271–277 (2006).

O. Behrend, K. Ax, and H. Schubert, "Influence of continuous phase viscosity on emulsification by ultrasound," Ultrason. Sonochem., 7, No. 2, 77–85 (2000).

J. R. Lin and T. F. Yen, "An upgrading process through cavitation and surfactant," Energy & Fuels, 7, No. 1, 111–118 (1993).

W. Lauterborn and C. D. Ohl, "Cavitation bubble dynamics," Ultrason. Sonochem. 4, No. 2, 65–75 (1997).

K. S. Suslick, J. J. Gawienowski, P. F. Schubert, and H. H. Wang, "Alkane sonochemistry," J. Phys. Chem., 87, No. 13, 2299–2301 (1983).

N. Y. Belokon, V. G. Kompaneets, T. M. Stepanova, and L. N. Shabalina, "Visbreaking residues as components of feedstock for paving asphalts," Chemistry and Technology of Fuels and Oil, 37, No. 6, 388–392 (2001).

C. Ovalles, E. Filgueiras, A. Morales, C. E. Scott, F. Gonzalez-Gimenez, and B. P. Embaid, "Use of a dispersed iron catalyst for upgrading extra-heavy crude oil using methane as source of hydrogen," Fuel, 82, No. 8, 887–892 (2003).

C. Ovalles, C. Vallejos, T. Vasquez, I. Rojas, U. Ehrman, J. L. Benitez, and R. Martinez, "Downhole upgrading of extra-heavy crude oil using hydrogen donors and methane under steam injection conditions," Pet. Sci. Technol., 21, Nos. 1-2, 255–274 (2003).

N. Kang, I. Hua, and C. Xiao,"Impacts of sonochemical process variables on number average molecular weight reduction of asphaltene," Ind. Eng. Chem. Res., 45, No. 15, 5239–5245 (2006).

Y. J. Liu and H. F. Fan, "The effect of hydrogen donor additive on the viscosity of heavy oil during steam stimulation," Energy & Fuels, 16, No. 4, 842–846 (2002).

Y.-N. Liu, D. Jin, X.-P. Lu, and P.-F. Han, "Study on degradation of dimethoate solution in ultrasonic airlift loop reactor," Ultrason. Sonochem., 15, No. 5, 755–760 (2008).

E. Torres-Jimenez, M. S. Jerman, A. Gregorc, I. Lisec, M. Pilar Dorado, and B. Kegl, "Physical and chemical properties of ethanol-diesel fuel blends," Fuel, 90, No. 2, 795–802 (2011).

L.-Q. Zhao, Z.-M. Cheng, Y. Ding, P.-Q. Yuan, S.-X. Lu, and W.-K. Yuan, "Experimental study on vacuum residuum upgrading through pyrolysis in supercritical water," Energy & Fuels, 20, No. 5, 2067–2071 (2006).

S. A. Hawley, L. W. Kessler, and F. Dunn, "Ultrasonic absorption in aqueous solutions of high-molecularweight polysaccharides," Journal of the Acoustical Society of America, 38, No. 4, 521–523 (1965).

K. Brabec and V. Mornstein, "Detection of ultrasonic cavitation based on low-frequency analysis of acoustic signal," Cent. Eur. J. Biol., 2, No. 2, 213–221 (2007).

J. Wang, Y. Jiang, Z. Zhang, G. Zhao, G. Zhang, T. Ma, and W. Sun, "Investigation on the sonocatalytic degradation of congo red catalyzed by nanometer rutile TiO2 powder and various influencing factors," Desalination, 216, Nos. 1-3, 196–208 (2007).

S. Chitra, K. Paramasivan, P. K. Sinha, and K. B. Lal, "Ultrasonic treatment of liquid waste containing EDTA," J. Clean. Prod., 12, No. 4, 429–435 (2004).

F. O. Rice and K. F. Herzfeld, "The thermal decomposition of organic compounds from the standpoint of free radicals. VI. The mechanism of some chain reactions," J. Am. Chem. Soc., 56, No. 2, 284–289 (1934).

A. C. Sanchez Berna, V. Camacho Moran, E. T. Romero Guzman, and M. Jose Yacaman, "Asphaltene aggregation from vacuum residue and its content of inorganic particles," Pet. Sci. Technol , 24, No. 9, 1055–1066 (2006).
Additional information
Translated from Khimiya i Tekhnologiya Topliv i Masel, No. 6, pp. 7 – 12, November – December, 2012.
About this article
Cite this article
Yang, Z., Zhang, C., Gu, S. et al. Upgrading vacuum residuum by combined sonication and treatment with a hydrogen donor. Chem Technol Fuels Oils 48, 426–435 (2013). https://doi.org/10.1007/s10553-013-0391-2
Published:

Issue Date:

DOI: https://doi.org/10.1007/s10553-013-0391-2
Key words
ultrasound

vacuum residuum

hydrogen donor

viscosity reduction

upgrading