Abstract
Trading on non-public material information is fertile ground for a discussion of ethical behavior. The long-running legal tug-of-war over what constitutes illegal insider trading delivers challenges to regulatory authorities charged with detecting and enforcing the law, and is likely one of the reasons that prosecution of insider trading events remains rather uncommon. One can observe both increased volume in the equity and option markets and run-ups in the stock price prior to the announcement of the acquisitions; however, the detection of illegal or unethical insider trading can be difficult. Given the legal uncertainty around insider trading and the circumstantial evidence from the trading activity, it is almost impossible to identify unethical insider trades unless there is a whistleblower or trades are large in size and impeccable in timing. Using call option trading around two merger announcements with similar firms that resulted in different ultimate treatment from the SEC, we illustrate the struggle regulators and prosecutors have with identifying and enforcing unethical insider trades.
Access options
Buy single article
Instant access to the full article PDF.
US$ 39.95
Tax calculation will be finalised during checkout.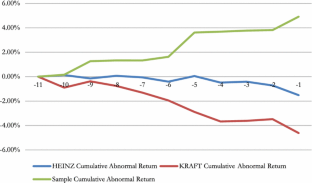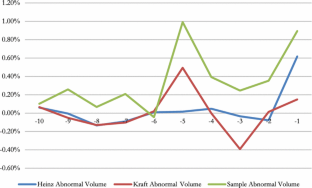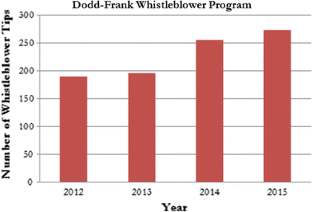 Notes
1.

2.

See Del Guercio et al. (2015) for a discussion and supporting empirical evidence of the increased enforcement intensity from the SEC during this period.

3.

The Cumulative Abnormal Returns were computed using a standard market model with a benchmark period of daily returns from 90 days before the announcement to 30 days before the announcement.

4.

5.
References
Akerlof, G. (1970). The market for "Lemons": Quality and the market mechanism. The Quarterly Journal of Economics, 84, 488–500.

Augustin, P., Brenner, M., & Subrahmanyam, M. (2015, October 26). Informed options trading prior to M&A announcements: Insider trading? Retrieved from SSRN: http://ssrn.com/abstract=2441606 or http://dx.doi.org/10.2139/ssrn.2441606.

Beny, L., & Seyhun, H. (2012). Has insider trading become more rampant in the United States? Evidence from takeovers. (Discussion Paper No. 12-012). University of Michigan Law School.

Bhattacharya, U., & Daouk, H. (2002). The world price of insider trading. The Journal of Finance, 57, 75–108.

Cao, C., Chen, Z., & Griffin, J. (2005). Informational content of option volume prior to takeovers. Journal of Business, 78, 1073–1109.

Cornell, B., & Sirri, E. (1992). The reaction of investors and stock prices to insider trading. The Journal of Finance, 47, 1031–1059.

Dalley, P. (1998). From horse trading to insider trading: The historical antecedents of the insider trading debate. William & Mary Law Review, 39, 1289–1353.

Del Guercio, D., Odders-White, E., & Ready, M. (2015, October 5). The deterrence effect of SEC enforcement intensity on illegal insider trading: Evidence from run-up before news events. Retrieved from SSRN: https://ssrn.com/abstract=1784528 or http://dx.doi.org/10.2139/ssrn.1784528.

Dobson, J. (1993). The role of ethics in finance. Financial Analysts Journal, 49, 57–61.

Engelen, P.-J. (2004). Criminal behavior: A real option approach with an application to restricting illegal insider trading. European Journal of Law and Economics, 17, 329–352.

Engelen, P.-J. (2006). Difficulties in the criminal prosecution of insider trading—A clinical study of the Bekaert case. European Journal of Law and Economics, 22, 121–141.

Engelen, P.-J., & Van Liederkerke, L. (2007). The ethics of insider trading revisited. Journal of Business Ethics, 74, 497–507.

Fernandes, N., & Ferreira, M. (2009). Insider trading laws and stock price informativeness. The Review of Financial Studies, 22, 1845–1887.

Friends without benefits. (2015, October 10th). The Economist.

Flurry of allergan trades preceded bid. (2014, April 22). Wall Street Journal.

Levine, M. (2014, March 19). Accused insider traders ate post-it notes in vain. BloombergView. Retrieved from http://www.bloombergview.com/articles/2014-03-19/accused-insider-traders-ate-post-it-notes-in-vain.

Macey, J. (1988). Ethics, economics and insider trading: ayn rand meets the theory of the firm. Harvard Journal of Law and Public Policy, 11, 785.

Manne, H. (1966). Insider trading and the stocckmarket. New York: The Free Press.

McCrum, D. (2012, October 24). Buffett looks for big-ticket acquisition. Retrieved from: http://www.ft.com/cms/s/0/440fe3aa-1de5-11e2-901e-00144feabdc0.html#axzz3qf01Nyv9.

McGee, R. (2009). Analyzing insider trading from the perspectives of utilitarian ethics and rights theory. Journal of Business Ethics, 91, 65–82.

Meulbroek, L. (1992). An empirical analysis of illegal insider trading. The Journal of Finance, 47, 1661–1699.

Meulbroek, L., & Hart, C. (1997). The effect of illegal insider trading on takeover premia. European Finance Review, 1, 51–80.

Nixon, A. (2014, February 1). SEC: 2 people know insider Heinz tipster. Retrieved from: http://triblive.com/business/headlines/5513944-74/heinz-sec-documents#axzz3pFW6sZHD.

Pollack, S. (2013, January 13). H. J. Heinz Co: A good fit for Berkshire. Retrieved from: http://seekingalpha.com/article/1109091-h-j-heinz-co-a-good-fit-for-berkshire.

Shek, A. (2012, May 7). Did Warren Buffett consider acquiring Kellogg, Heinz? Retrieved from http://www.benzinga.com/news/12/05/2564341/did-warren-buffet-consider-acquisitions-of-kellogg-heinz.

Sreenivasan, G. (2002). Errors and errors: Virtue theory and trait attribution. Mind, 111, 47–68.
Acknowledgements
The authors would like to thank Amy Dundon and Jim Berchtold for funding this project through the Dundon-Berchtold Institute. We would also like to thank Father Mark Poorman, president of the University of Portland, for choosing us as part of the initial group in the ethics program, and Dean Michael Andrews, McNerney-Hanson Endowed Chair in Ethics, for his guidance in the early formation of this paper.  Finally, we would like to thank the editors and reviewers for their comments with helping us develop this paper.
About this article
Cite this article
Adams, B.J., Perry, T. & Mahoney, C. The Challenges of Detection and Enforcement of Insider Trading. J Bus Ethics 153, 375–388 (2018). https://doi.org/10.1007/s10551-016-3403-4
Received:

Accepted:

Published:

Issue Date:
Keywords
Accounting and finance

Insider trading

Ethics

Mergers

Securities law