Abstract
Recent, groundbreaking work in neuroscience has illuminated sex differences that could have a profound impact on business organizations. Distinctions between the sexes that may have previously been presumed to be due to "nurture" may now also be demonstrably related to "nature." Here, we report recent neuroscience findings related to males' and females' brain structures and brain chemistry, along with the results of recent neuroeconomic studies. We learn not only that male and female brains are structured differently, but also that different portions of their brains are used for the same tasks, often leading to identical conclusions. Neuroeconomic studies also demonstrate that the effects of hormones—most notably, oxytocin and testosterone—urge males and females to both think and behave differently in ethical situations. We suggest that examination of these new results could benefit six areas of business ethics research: trust, moral decision-making, organizational justice, moral development, the ethic of care, and female management styles. We conclude with a discussion of the implications of these findings for business practice, suggesting that it may be ethical to allow men and women to be treated differently in the workplace: such treatment may be advantageous not only for the workers' firms, but also for the workers themselves.
Access options
Buy single article
Instant access to the full article PDF.
US$ 39.95
Tax calculation will be finalised during checkout.
Subscribe to journal
Immediate online access to all issues from 2019. Subscription will auto renew annually.
US$ 119
Tax calculation will be finalised during checkout.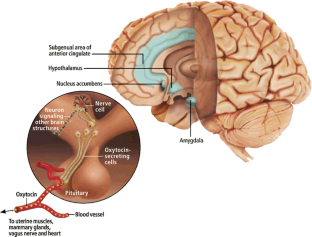 References
Alesina, A., & La Ferrara, E. (2002). Who trusts others? Journal of Public Economics, 65, 207–234.

Andersena, M. L., Alvarenga, T. F., Mazaro-Costab, R., Hachula, H. C., & Tufika, S. (2011). The association of testosterone, sleep, and sexual function in men and women. Brain Research, 1416, 80–104.

Baumgartner, T., Heinrichs, M., Vontanthen, A., Fischbacher, U., & Fehr, E. (2008). Oxytocin shapes the neural circuitry of trust and trust adaptation in humans. Neuron, 58, 639–650.

Buchan, N. R., Croson, R. T. A., & Solnick, S. (2008). Trust and gender: An examination of behavior and beliefs in the investment game. Journal of Economic Behavior & Organization, 68, 466–476.

Burton, B. K., & Dunn, C. P. (1996). Feminist ethics as moral grounding for stakeholder theory. Business Ethics Quarterly, 6(2), 133–147.

Butler, J. K, Jr. (1991). Toward understanding and measuring conditions of trust: Evolution of a conditions of trust inventory. Journal of Management, 17, 643–663.

Cahill, L. (2006). Why sex matters for neuroscience. Nature Reviews Neuroscience, 7, 477–485.

Cahill, L. (2014). Equal ≠ the same: Sex differences in the human brain. Cerebrum. http://www.ncbi.nlm.nih.gov/pmc/articles/PMC4087190/.

Castaldo, S., Premazzi, K., & Zerbini, F. (2010). The meaning(s) of trust: A content analysis on the diverse conceptualizations of trust in scholarly research on business relationships. Journal of Business Ethics, 96, 657–668.

Colquitt, J. A., Scott, B. A., & LePine, J. A. (2007). Trust, trustworthiness, and trust propensity: A meta-analytic test of their unique relationships with risk taking and job performance. Journal of Applied Psychology, 92, 909–927.

Conlisk, J. (2011). Professor Zak's empirical studies on trust and oxytocin. Journal of Economic Behavior & Organization, 78, 160–166.

Cosgrove, K. P., Mazure, C. M., & Staley, J. K. (2007). Evolving knowledge of sex differences in brain structure, function, and chemistry. Biological Psychiatry, 62, 847–855.

Delgado, M. R., Frank, R. H., & Phelps, E. A. (2005). Perceptions of moral character modulate the neural systems of reward during the trust game. Nature Neuroscience, 8(11), 1611–1618.

Dobson, J., & White, J. (1995). Toward the feminine firm. Business Ethics Quarterly, 5(3), 463–478.

Driscoll, J. W. (1978). Trust and participation in organizational decision making as predictors of satisfaction. Academy of Management Journal, 21(1), 44–56.

Dulebohn, J. H., Conlon, D. E., Sarinopoulos, I., Davison, R. B., & McNamara, G. (2009). The biological bases of unfairness: Neuroimaging evidence for the distinctiveness of procedural and distributive justice. Organizational Behavior and Human Decision Processes, 110, 140–151.

Durante, K. M., & Saad, G. (2010). Ovulatory shifts in women's social motives and behaviors: Implications for corporate organizations. In A. A. Stanton, M. Day, & I. M. Welpe (Eds.), Neuroeconomics and the firm (pp. 116–130). Northampton, MA: Edward Elgar.

Eagly, A. H., & Carli, L. L. (2007). Women and the labyrinth of leadership. Harvard Business Review, 85, 2–11.

EEOC. (2012). Sex-based discrimination. December 12: U.S. Equal Employment Opportunity Commission. http://www.eeoc.gov/laws/types/sex.cfm.

Fehr, E., & Camerer, C. F. (2007). Social neuroeconomics: The neural circuitry of social preferences. Trends in Cognitive Sciences, 11(10), 419–427.

Feingold, A. (1994). Gender differences in personality: A meta-analysis. Psychological Bulletin, 116, 429–456.

Franke, G. R., Crown, D. F., & Spake, D. F. (1997). Gender differences in ethical perceptions of business practices: A social role theory perspective. Journal of Applied Psychology, 82, 920–934.

Frantz, R. (2005). Two minds. New York: Springer.

Gilligan, C. (1982). In a different voice. Cambridge: Harvard University Press.

Gray, J. (2008). Why Mars and Venus collide. New York: Harper.

Haederle, M. (2010). The best fiscal stimulus: Trust. Miller-McCune, 3, 42–49.

Haier, R. J., & Benbow, C. P. (1995). Sex differences and lateralization in temporal lobe glucose metabolism during mathematical reasoning. Developmental Neuropsychology, 11, 405–414.

Haier, R. J., Jung, R. E., Yeo, R. A., Head, K., & Alkire, M. T. (2005). The neuroanatomy of general intelligence: Sex matters. NeuroImage, 25, 320–327.

Harrison, G., & Ross, D. (2010). The methodologies of neuroeconomics. Journal of Economic Methodology, 17(2), 185–196.

Hill, C. A., & O'Hara, E. A. (2006). A cognitive theory of trust. Washington University Law Review, 84, 1717–1796.

Ingalhalikar, M., Smith, A., Parker, D., Satterthwaite, T. D., Elliott, M. A., Ruparel, K., et al. (2014). Sex differences in the structural connectome of the human brain. Proceedings of the National Academy of Sciences of the USA, 111, 823–828.

Irwin, K., Edwards, K., & Tamburello, J. A. (2015). Gender, trust and cooperation in environmental social dilemmas. Social Science Research, 50, 328–342.

Kenning, P., & Plassmann, H. (2005). Neuroeconomics: An overview from an economic perspective. Brain Research Bulletin, 67, 343–354.

Kish-Gephart, J. J., Harrison, D. A., & Treviño, L. K. (2010). Bad apples, bad cases, and bad barrels: Meta-analytic evidence about sources of unethical decisions at work. Journal of Applied Psychology, 95, 1–31.

Kohlberg, L. (1969). Stage and sequence: The cognitive-developmental approach to socialization. In D. A. Goslin (Ed.), Handbook of socialization theory and research (pp. 347–480). Chicago: Rand McNally.

Konrad, C., Engelien, A., Schoning, S., Zwitserlood, P., Jansen, A., Pletziger, E., et al. (2008). The functional anatomy of semantic retrieval is influenced by gender, menstrual cycle, and sex hormones. Journal of Neural Transmission, 115, 1327–1337.

Kosfeld, M., Heinrichs, M., Zak, P. J., Fischbacher, U., & Fehr, E. (2005). Oxytocin increases trust in humans. Nature, 435(7042), 673–676.

Mayer, R. C., Davis, J. H., & Schoorman, F. D. (1995). An integrative model of organizational trust. Academy of Management Review, 20, 709–734.

McEwen, B. S. (2000). The neurobiology of stress: From serendipity to clinical relevance. Brain Research, 886, 172–189.

Merolla, J., Burnett, G., Pyle, K., Ahmadi, S., & Zak, P. (2013). Oxytocin and the biological basis for interpersonal and political trust. Political Behavior, 35, 753–776.

Peper, J. S., & Koolschijn, P. C. (2012). Sex steroids and the organization of the human brain. The Journal of Neuroscience, 32, 6745–6746.

PewResearchCenter. (2010). Millennials: A portrait of generation next. http://www.pewsocialtrends.org/files/2010/10/millennials-confident-connected-open-to-change.pdf.

Ramamoorthy, N. (2004). Gender and employee attitudes: The role of organizational justice perceptions. British Journal of Management, 15, 247–258.

Reuter, M., Montag, C., Altmann, S., Bendlow, F., Elger, C., Kirsch, P., et al. (2009). Genetically determined differences in human trust behavior: The role of the oxytocin receptor gene. Paper presented at the NeuroPsychoEconomics conference, Bonn, Germany.

Reynolds, S. J. (2006). A neurocognitive model of the ethical decision-making process: Implications for study and practice. Journal of Applied Psychology, 91, 737–748.

Riedl, R., Hubert, M., & Kenning, P. (2010). Are there neural gender differences in online trust? An fMRI study on the perceived trustworthiness of Ebay offers. MIS Quarterly, 34, 397–428.

Riedl, R., & Javor, A. (2012). The biology of trust: Integrating evidence from genetics, endocrinology and functional brain imaging. Journal of Neuroscience, Psychology, and Economics, 5, 63–91.

Robertson, D., Snarey, J., Ousley, O., Harenski, K., Bowman, F. D., Gilkey, R., & Kilts, C. (2007). The neural processing of moral sensitivity to issues of justice and care. Neuropsychologia, 45, 755–766.

Ruigrok, A. N. V., Salimi-Khorshidi, G., Lai, M.-C., Baron-Cohen, S., Lombardo, M. V., Tait, R. J., & Suckling, J. (2014). A meta-analysis of sex differences in human brain structure. Neuroscience and Biobehavioral Reviews, 39, 34–50.

Salvador, R., & Folger, R. G. (2009). Business ethics and the brain. Business Ethics Quarterly, 19, 1–31.

Sanfrey, A. G. (2007). Social decision-making: Insights from game theory and neuroscience. Science, 318, 598–602.

Sisk, C. L., & Foster, D. L. (2004). The neural basis of puberty and adolescence. Nature Neuroscience, 7, 1040–1047.

Smith, C. T., Sierra, Y., Oppler, S. H., & Boettiger, C. A. (2014). Ovarian cycle effects on immediate reward selection bias in humans: A role for estradiol. The Journal of Neuroscience, 34(16), 5468–5476.

Stanton, A. A. (2010). Hormonal influence on male decision-making: Implications for organizational management. In A. A. Stanton, M. Day, & I. M. Welpe (Eds.), Neuroeconomics and the firm (pp. 131–150). Northampton, MA: Edward Elgar.

Steinborn, D., & Heuser, U. J. (2014). Gender über alles. World Policy Journal, 31, 17–23.

Sweeney, P. D., & McFarlin, D. B. (1997). Process and outcome: Gender differences in the assessment of justice. Journal of Organizational Behavior, 18(7), 83–98.

Tranel, D., Damasio, H., Denburg, N. L., & Bechara, A. (2005). Does gender play a role in functional asymmetry of ventromedial prefrontal cortex? Brain, 128, 2872–2881.

Uslaner, E. M. (2002). The moral foundations of trust. New York: Cambridge University Press.

Weisberg, Y. J., DeYoung, C. G., & Hirsh, J. B. (2011). Gender differences in personality across the ten aspects of the big five. Frontiers in Psychology, 11, Article 178.

White, T. I. (1992). Business, ethics, and Carol Gilligan's 'Two Voices'. Business Ethics Quarterly, 2(1), 51–61.

Wicks, A. C., Gilbert, J., Daniel, R., & Freeman, R. E. (1994). A feminist reinterpretation of the stakeholder concept. Business Ethics Quarterly, 4(4), 475–497.

Zak, P. J. (2008). The neurobiology of trust. Scientific American, 298, 88–95.

Zak, P. J., Boria, K., Matzner, W. T., & Kurzban, R. (2005). The neuroeconomics of distrust: Sex differences in behavior and physiology. American Economic Review, 95, 360–363.
About this article
Cite this article
Ryan, L.V. Sex Differences Through a Neuroscience Lens: Implications for Business Ethics. J Bus Ethics 144, 771–782 (2017). https://doi.org/10.1007/s10551-016-3110-1
Received:

Accepted:

Published:

Issue Date:
Keywords
Neuroscience

Neuroeconomics

Brain

Gender

Trust

Moral decision-making