Abstract
Patient navigation is emerging as a standard in breast cancer care delivery, yet multi-site data on the impact of navigation at reducing delays along the continuum of care are lacking. The purpose of this study was to determine the effect of navigation on reaching diagnostic resolution at specific time points after an abnormal breast cancer screening test among a national sample. A prospective meta-analysis estimated the adjusted odds of achieving timely diagnostic resolution at 60, 180, and 365 days. Exploratory analyses were conducted on the pooled sample to identify which groups had the most benefit from navigation. Clinics from six medical centers serving vulnerable populations participated in the Patient Navigation Research Program. Women with an abnormal breast cancer screening test between 2007 and 2009 were included and received the patient navigation intervention or usual care. Patient navigators worked with patients and their care providers to address patient-specific barriers to care to prevent delays in diagnosis. A total of 4675 participants included predominantly racial/ethnic minorities (74 %) with public insurance (40 %) or no insurance (31 %). At 60 days and 180 days, there was no statistically significant effect of navigation on achieving timely diagnostic care, but a benefit of navigation was seen at 365 days (aOR 2.12, CI 1.36–3.29). We found an equal benefit of navigation across all groups, regardless of race/ethnicity, language, insurance status, and type of screening abnormality. Patient navigation resulted in more timely diagnostic resolution at 365 days among a diverse group of minority, low-income women with breast cancer screening abnormalities.
Trial registrations clinicaltrials.gov Identifiers: NCT00613275, NCT00496678, NCT00375024, NCT01569672.
Access options
Buy single article
Instant access to the full article PDF.
US$ 39.95
Tax calculation will be finalised during checkout.
Subscribe to journal
Immediate online access to all issues from 2019. Subscription will auto renew annually.
US$ 119
Tax calculation will be finalised during checkout.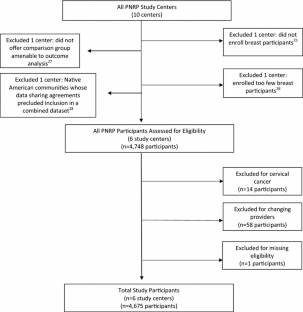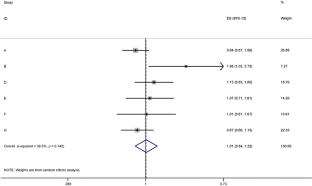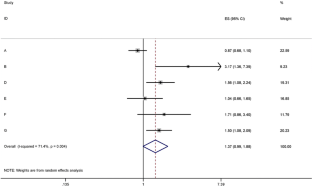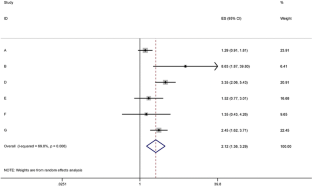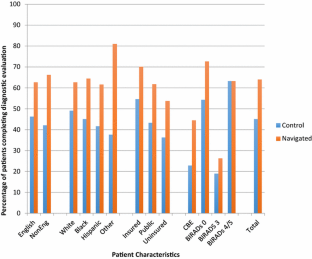 References
1.

Hunt BR, Whitman S, Hurlbert MS (2014) Increasing black: white disparities in breast cancer mortality in the 50 largest cities in the United States. Cancer Epidemiol 38:118–123

2.

Bayraktar UD, Chen E, Bayraktar S et al (2011) Does delay of adjuvant chemotherapy impact survival in patients with resected stage II and III colon adenocarcinoma? Cancer 117:2364–2370

3.

Brawley OW (2002) Some perspective on black-white cancer statistics. CA Cancer J Clin 52:322–325

4.

McLaughlin JM, Anderson RT, Ferketich AK, Seiber EE, Balkrishnan R, Paskett ED (2012) Effect on survival of longer intervals between confirmed diagnosis and treatment initiation among low-income women with breast cancer. J Clin Oncol 30:4493–4500

5.

Fedewa SA, Ward EM, Stewart AK, Edge SB (2010) Delays in adjuvant chemotherapy treatment among patients with breast cancer are more likely in African American and Hispanic populations: a national cohort study 2004–2006. J Clin Oncol 28:4135–4141

6.

Gold HT, Thwin SS, Buist DS et al (2009) Delayed radiotherapy for breast cancer patients in integrated delivery systems. Am J Manag Care 15:785

7.

Maly RC, Umezawa Y, Ratliff CT, Leake B (2006) Racial/ethnic group differences in treatment decision-making and treatment received among older breast carcinoma patients. Cancer 106:957–965

8.

Nelson A (2002) Unequal treatment: confronting racial and ethnic disparities in health care. J Natl Med Assoc 94:666

9.

Cancer in the poor: a report to the nation (1989) American Cancer Society, Atlanta

10.

Whitman S, Ansell D, Orsi J, Francois T (2011) The racial disparity in breast cancer mortality. J Community Health 36:588–596

11.

Ahuja N, Chang D, Gearhart SL (2007) Disparities in colon cancer presentation and in-hospital mortality in Maryland: a ten-year review. Ann Surg Oncol 14:411–416

12.

Berry DA, Cronin KA, Plevritis SK et al (2005) Effect of screening and adjuvant therapy on mortality from breast cancer. N Engl J Med 353:1784–1792

13.

Punglia RS, Saito AM, Neville BA, Earle CC, Weeks JC (2010) Impact of interval from breast conserving surgery to radiotherapy on local recurrence in older women with breast cancer: retrospective cohort analysis. BMJ Br Med J 340:c845

14.

Clark CR, Baril N, Kunicki M et al (2009) Addressing social determinants of health to improve access to early breast cancer detection: results of the Boston REACH 2010 Breast and Cervical Cancer Coalition Women's Health Demonstration Project. J Women's Health 18:677–690

15.

Siminoff LA, Rogers HL, Thomson MD, Dumenci L, Harris-Haywood S (2011) Doctor, what's wrong with me? Factors that delay the diagnosis of colorectal cancer. Patient Educ Couns 84:352–358

16.

Yang R, Cheung MC, Byrne MM et al (2010) Do racial or socioeconomic disparities exist in lung cancer treatment? Cancer 116:2437–2447

17.

Battaglia TA, Bak SM, Heeren T et al (2012) Boston patient navigation research program: the impact of navigation on time to diagnostic resolution after abnormal cancer screening. Cancer Epidemiol Biomark Prev 21:1645–1654

18.

Freeman HP (2006) Patient navigation: a community centered approach to reducing cancer mortality. J Cancer Educ 21(1Suppl):S11–4

19.

Fowler T, Steakley C, Garcia AR, Kwok J, Bennett LM (2006) Reducing disparities in the burden of cancer: the role of patient navigators. PLoS Med 3:e193

20.

Wells KJ, Battaglia TA, Dudley DJ et al (2008) Patient navigation: state of the art or is it science? Cancer 113:1999–2010

21.

Paskett ED, Harrop J, Wells KJ (2011) Patient navigation: an update on the state of the science. CA Cancer J Clin 61:237–249

22.

Breast Center Standards Manual (2012) National Accreditation Program for Breast Centers, Chicago

23.

Patient Protection and Affordable Care Act (2010) In: U.S.C, ed

24.

Freund KM, Battaglia TA, Calhoun E et al (2008) National cancer institute patient navigation research program. Cancer 113:3391–3399

25.

Ell K, Vourlekis B, Lee P-J, Xie B (2007) Patient navigation and case management following an abnormal mammogram: a randomized clinical trial. Prev Med 44:26–33

26.

Freund KM, Battaglia TA, Calhoun E et al (2014) Impact of patient navigation on timely cancer care: the patient navigation research program. J Natl Cancer Inst 106:dju115

27.

Markossian TW, Darnell JS, Calhoun EA (2012) Follow-up and timeliness after an abnormal cancer screening among underserved, urban women in a patient navigation program. Cancer Epidemiol Biomark Prev 21:1691–1700

28.

Paskett ED, Katz ML, Post DM et al (2012) The Ohio patient navigation research program: does the American Cancer Society patient navigation model improve time to resolution in patients with abnormal screening tests? Cancer Epidemiol Biomark Prev 21:1620–1628

29.

Raich PC, Whitley EM, Thorland W, Valverde P, Fairclough D (2012) Patient navigation improves cancer diagnostic resolution: an individually randomized clinical trial in an underserved population. Cancer Epidemiol Biomark Prev 21:1629–1638

30.

Walker E, Hernandez AV, Kattan MW (2008) Meta-analysis: its strengths and limitations. Clevel Clin J Med 75:431

31.

Dudley DJ, Drake J, Quinlan J et al (2012) Beneficial effects of a combined navigator/promotora approach for Hispanic women diagnosed with breast abnormalities. Cancer Epidemiol Biomark Prev 21:1639–1644

32.

D'orsi CJ, Radiology ACo, Radiology ACo, Committee B-R (1998) Illustrated breast imaging reporting and data system: (illustrated BI-RADS). American College of Radiology

33.

Longest B, Young G (2000) Coordination and communication. In: Shortell S (ed) Health care management: organizational design and behavior. Delmar Publishers, Albany, pp 237–275

34.

Calhoun EA, Whitley EM, Esparza A et al (2010) A national patient navigator training program. Health Promot Pract 11:205–215

35.

Serfaty M, Wilkinson S, Freeman C, Mannix K, King M (2012) The ToT study: helping with Touch or Talk (ToT): a pilot randomised controlled trial to examine the clinical effectiveness of aromatherapy massage versus cognitive behaviour therapy for emotional distress in patients in cancer/palliative care. Psycho-Oncol 21:563–569

36.

Battaglia TA, Burhansstipanov L, Murrell SS, Dwyer AJ (2011) Assessing the impact of patient navigation. Cancer 117:3551–3562

37.

Psooy BJ, Schreuer D, Borgaonkar J, Caines JS (2004) Patient navigation: improving timeliness in the diagnosis of breast abnormalities. Can Assoc Radiol J 55:145–150

38.

Sedgwick P (2015) Meta-analyses: what is heterogeneity? Br Med J 350:h1435

39.

Battaglia TA, Roloff K, Posner MA, Freund KM (2007) Improving follow-up to abnormal breast cancer screening in an urban population. Cancer 109:359–367

40.

Ferrante JM, Chen P-H, Kim S (2008) The effect of patient navigation on time to diagnosis, anxiety, and satisfaction in urban minority women with abnormal mammograms: a randomized controlled trial. J Urban Health 85:114–124

41.

Freeman HP, Muth BJ, Kerner JF (1994) Expanding access to cancer screening and clinical follow-up among the medically underserved. Cancer Practice 3:19–30

42.

Ell K, Vourlekis B, Muderspach L et al (2002) Abnormal cervical screen follow-up among low-income Latinas: project SAFe. J Women's Health Gender Based Med 11:639–651

43.

Percac-Lima S, Ashburner JM, McCarthy AM, Piawah S, Atlas SJ (2015) Patient navigation to improve follow-up of abnormal mammograms among disadvantaged women. J Women's Health 24:138–143

44.

Highfield L, Rajan S, Valerio M, Walton G, Fernandez M, Bartholomew L (2015) A non-randomized controlled stepped wedge trial to evaluate the effectiveness of a multi-level mammography intervention in improving appointment adherence in underserved women. Implement Sci 10:143

45.

Drake BF, Tannan S, Anwuri VV et al (2015) A community-based partnership to successfully implement and maintain a breast health navigation program. J Community Health 40:1216–1223

46.

Hunt BR, Allgood KL, Kanoon JM, Benjamins MR (2015) Keys to the successful implementation of community-based outreach and navigation: lessons from a breast health navigation program. J Cancer Educ. doi:10.1007/s13187-015-0904-2

47.

Ramirez A, Perez-Stable E, Penedo F et al (2014) Reducing time-to-treatment in underserved Latinas with breast cancer: the six cities study. Cancer 120:752–760

48.

Riley RD, Lambert PC, Abo-Zaid G (2010) Meta-analysis of individual participant data: rationale, conduct, and reporting. Br Med J 340:c221. doi:10.1136/bmj.c221

49.

Primeau SW, Freund KM, Ramachandran A et al (2014) Social service barriers delay care among women with abnormal cancer screening. J Gen Intern Med 29:169–175

50.

Richards M, Smith P, Ramirez A, Fentiman I, Rubens R (1999) The influence on survival of delay in the presentation and treatment of symptomatic breast cancer. Br J Cancer 79:858

51.

Jackson GL, Powers BJ, Chatterjee R et al (2013) The patient-centered medical home: a systematic review. Ann Intern Med 158:169–178
Funding/support
Funding Sources Supported by NIH Grants U01 CA116892, U01 CA117281, U01CA116903, 01CA116937, U01CA116924, U01CA116885, U01CA116875, U01CA116925, American Cancer Society, including #SIRSG-05-253-01, the Avon Foundation and the Boston Medical Center Carter Disparities Fund.
Additional contributions
The authors greatfully acknowledge Richard Campbell for his statistical support and the contributions of the following members of the Patient Navigation Research Program.
Patient Navigation Research Program Investigators:
Clinical Centers Boston Medical Center and Boston University: Karen M Freund (principal investigator (PI)) and Tracy A Battaglia (co-PI); Denver Health and Hospital Authority: Peter Raich (PI) and Elizabeth Whitley (co-PI); George Washington University Cancer Institute: Steven R Patierno (PI), Lisa M Alexander, Paul H Levine, Heather A Young, Heather J Hoffman, and Nancy L LaVerda; H. Lee Moffitt Cancer Center and Research Institute: Richard G Roetzheim (PI), Cathy Meade, and Kristen J Wells; Northwest Portland Area Indian Health Board: Victoria Warren-Mears (PI); Northwestern University Robert H. Lurie Comprehensive Cancer Center: Steven Rosen (PI) and Melissa Simon; Ohio State University: Electra D. Paskett (PI); University of Illinois at Chicago and Access Community Health Center: Elizabeth Calhoun (PI) and Julie Darnell; University of Rochester: Kevin Fiscella (PI) and Samantha Hendren; University of Texas Health Science Center at San Antonio Cancer Therapy and Research Center: Donald Dudley (PI), Kevin Hall, Anand Karnard, and Amelie Ramirez. Program Office National Cancer Institute, Center to Reduce Cancer Health Disparities: Martha Hare, Mollie Howerton, Ken Chu, Emmanuel Taylor, and Mary Ann Van Dyun. Evaluation Contractor NOVA Research Company: Paul Young and Frederick Snyder.
Ethics declarations
Conflict of interest
The authors declare that they have no conflict of interest.
Research involving human participants
All procedures performed in studies involving human participants were in accordance with the ethical standards of the institutional and/or national research committee and with the 1964 Declaration of Helsinki and its later amendments or comparable ethical standards.
Informed consent
At all sites with with individual randomization, informed consent was obtained from all individual participants included in the study.
About this article
Cite this article
Battaglia, T.A., Darnell, J.S., Ko, N. et al. The impact of patient navigation on the delivery of diagnostic breast cancer care in the National Patient Navigation Research Program: a prospective meta-analysis. Breast Cancer Res Treat 158, 523–534 (2016). https://doi.org/10.1007/s10549-016-3887-8
Received:

Accepted:

Published:

Issue Date:
Keywords
Patient navigation

Breast cancer

Disparities

Care delivery