Abstract
Although breast cancer (BC) incidence is lower in African–American women compared with White-American, in African countries such as Nigeria, BC is a common disease. Nigerian women have a higher risk for early-onset, with a high mortality rate from BC, prompting speculation that risk factors could be genetic and the molecular portrait of these tumours are different to those of western women. In this study, 308 BC samples from Nigerian women with complete clinical history and tumour characteristics were included and compared with a large series of BC from the UK as a control group. Immunoprofile of these tumours was characterised using a panel of 11 biomarkers of known relevance to BC. The immunoprofile and patients' outcome were compared with tumour grade-matched UK control group. Nigerian women presenting with BC were more frequently premenopausal, and their tumours were characterised by large primary tumour size, high tumour grade, advanced lymph node stage, and a higher rate of vascular invasion compared with UK women. In the grade-matched groups, Nigerian BC showed over representation of triple–negative and basal phenotypes and BRCA1 deficiency BC compared with UK women, but no difference was found regarding HER2 expression between the two series. Nigerian women showed significantly poorer outcome after development of BC compared with UK women. This study demonstrates that there are possible genetic and molecular differences between an indigenous Black population and a UK-based series. The basal-like, triple negative and BRCA1 dysfunction groups of tumours identified in this study may have implications in the development of screening programs and therapies for African patients and families that are likely to have a BRCA1 dysfunction, basal like and triple negative.
Access options
Buy single article
Instant access to the full article PDF.
US$ 39.95
Tax calculation will be finalised during checkout.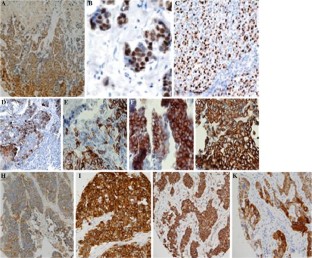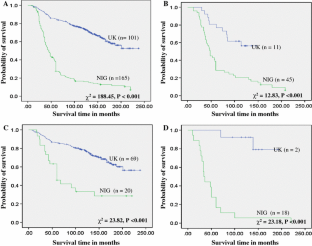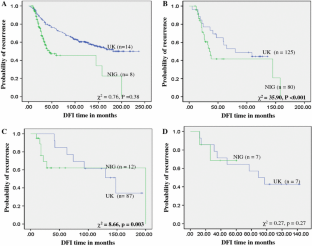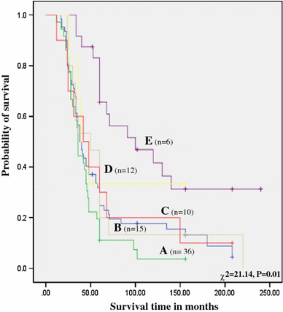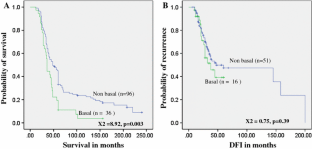 References
1.

Hortobagyi GN, de la Garza Salazar J, Pritchard K, Amadori D, Haidinger R, Hudis CA, Khaled H, Liu MC, Martin M, Namer M et al (2005) The global breast cancer burden: variations in epidemiology and survival. Clin Breast Cancer 6(5):391–401

2.

Mathers CD, Shibuya K, Boschi-Pinto C, Lopez AD, Murray CJ (2002) Global and regional estimates of cancer mortality and incidence by site: I. Application of regional cancer survival model to estimate cancer mortality distribution by site. BMC Cancer 2:36

3.

Parkin DM, Bray F, Ferlay J, Pisani P (2005) Global cancer statistics, 2002. CA Cancer J Clin 55(2):74–108

4.

Amend K, Hicks D, Ambrosone CB (2006) Breast cancer in African–American women: differences in tumor biology from European–American women. Cancer Res 66(17):8327–8330

5.

Ijaduola TG, Smith EB (1998) Pattern of breast cancer among white-American, African–American, and nonimmigrant west-African women. J Natl Med Assoc 90(9):547–551

6.

Smigal C, Jemal A, Ward E, Cokkinides V, Smith R, Howe HL, Thun M (2006) Trends in breast cancer by race and ethnicity: update 2006. CA Cancer J Clin 56(3):168–183

7.

Bray F, McCarron P, Parkin DM (2004) The changing global patterns of female breast cancer incidence and mortality. Breast Cancer Res 6(6):229–239

8.

Kamangar F, Dores GM, Anderson WF (2006) Patterns of cancer incidence, mortality, and prevalence across five continents: defining priorities to reduce cancer disparities in different geographic regions of the world. J Clin Oncol 24(14):2137–2150

9.

Huo D, Ikpatt F, Khramtsov A, Dangou JM, Nanda R, Dignam J, Zhang B, Grushko T, Zhang C, Oluwasola O et al (2009) Population differences in breast cancer: survey in indigenous African women reveals over-representation of triple-negative breast cancer. J Clin Oncol 27(27):4515–4521

10.

Fregene A, Newman LA (2005) Breast cancer in sub-Saharan Africa: how does it relate to breast cancer in African–American women? Cancer 103(8):1540–1550

11.

Bowen RL, Duffy SW, Ryan DA, Hart IR, Jones JL (2008) Early onset of breast cancer in a group of British black women. Br J Cancer 98(2):277–281

12.

Dindyal S, Ramdass MJ, Naraynsingh V, Jankey N, Maharaj D, Barrow S (2004) Relationship of ethnicity and histologic type of breast carcinoma in a West Indian population. Breast J 10(3):266

13.

Sorlie T, Tibshirani R, Parker J, Hastie T, Marron JS, Nobel A, Deng S, Johnsen H, Pesich R, Geisler S et al (2003) Repeated observation of breast tumor subtypes in independent gene expression data sets. Proc Natl Acad Sci USA 100(14):8418–8423

14.

Abd El-Rehim DM, Ball G, Pinder SE, Rakha E, Paish C, Robertson JF, Macmillan D, Blamey RW, Ellis IO (2005) High-throughput protein expression analysis using tissue microarray technology of a large well-characterised series identifies biologically distinct classes of breast cancer confirming recent cDNA expression analyses. Int J Cancer 116(3):340–350

15.

Elsheikh SE, Green AR, Rakha EA, Powe DG, Ahmed RA, Collins HM, Soria D, Garibaldi JM, Paish CE, Ammar AA et al (2009) Global histone modifications in breast cancer correlate with tumor phenotypes, prognostic factors, and patient outcome. Cancer Res 69(9):3802–3809

16.

Aleskandarany MA, Green AR, Rakha EA, Mohammed RA, Elsheikh SE, Powe DG, Paish EC, Macmillan RD, Chan S, Ahmed SI et al (2009) Growth fraction as a predictor of response to chemotherapy in node negative breast cancer. Int J Cancer 126:1761–1769

17.

Frye M, Dragoni I, Chin SF, Spiteri I, Kurowski A, Provenzano E, Green A, Ellis IO, Grimmer D, Teschendorff A et al (2009) Genomic gain of 5p15 leads to over-expression of Misu (NSUN2) in breast cancer. Cancer Lett 289:71–80

18.

Elston CW, Ellis IO, Goulding H, Pinder SE (1998) Role of pathology in the prognosis and management of breast cancer, Systemic pathology, 3rd edn, chapt 18, vol 13. In: Elston CW, Ellis IO (eds) The Breast. Churchill Livingstone, Edinburgh

19.

Beckmann MW, Niederacher D, Schnurch HG, Gusterson BA, Bender HG (1997) Multistep carcinogenesis of breast cancer and tumour heterogeneity. J Mol Med 75(6):429–439

20.

Forus A, Sorlie T, Borresen-Dale AL, Myklebost O (2001) Microarray technology—potential in cancer research. Tidsskr Nor Laegeforen 121(21):2498–2503

21.

Perou CM, Jeffrey SS, van de Rijn M, Rees CA, Eisen MB, Ross DT, Pergamenschikov A, Williams CF, Zhu SX, Lee JC et al (1999) Distinctive gene expression patterns in human mammary epithelial cells and breast cancers. Proc Natl Acad Sci USA 96(16):9212–9217

22.

Sorlie T, Perou CM, Tibshirani R, Aas T, Geisler S, Johnsen H, Hastie T, Eisen MB, van de Rijn M, Jeffrey SS et al (2001) Gene expression patterns of breast carcinomas distinguish tumor subclasses with clinical implications. Proc Nat Acad Sci USA 98(19):10869–10874

23.

van 't Veer LJ, Dai H, van de Vijver MJ, He YD, Hart AA, Mao M, Peterse HL, van der Kooy K, Marton MJ, Witteveen AT et al (2002) Gene expression profiling predicts clinical outcome of breast cancer. Nature 415(6871):530–536

24.

van de Vijver MJ, He YD, van 't Veer LJ, Dai H, Hart AA, Voskuil DW, Schreiber GJ, Peterse JL, Roberts C, Marton MJ et al (2002) A gene-expression signature as a predictor of survival in breast cancer. N Engl J Med 347(25):1999–2009

25.

Kim MJ, Ro JY, Ahn SH, Kim HH, Kim SB, Gong G (2006) Clinicopathologic significance of the basal-like subtype of breast cancer: a comparison with hormone receptor and Her2/neu-overexpressing phenotypes. Hum Pathol 37(9):1217–1226

26.

Zhao J, Liu H, Wang M, Gu L, Guo X, Gu F, Fu L (2009) Characteristics and prognosis for molecular breast cancer subtypes in Chinese women. J Surg Oncol 100(2):89–94

27.

Carey LA, Perou CM, Livasy CA, Dressler LG, Cowan D, Conway K, Karaca G, Troester MA, Tse CK, Edmiston S et al (2006) Race, breast cancer subtypes, and survival in the Carolina Breast Cancer Study. JAMA 295(21):2492–2502

28.

Chu KC, Anderson WF (2002) Rates for breast cancer characteristics by estrogen and progesterone receptor status in the major racial/ethnic groups. Breast Cancer Res Treat 74(3):199–211

29.

Cleator SJ, Palmieri C, Coombes CR (2008) The ethnic profile of triple-negative breast cancer. Onkologie 31(11):580–582

30.

Glass AG, Lacey JV Jr, Carreon JD, Hoover RN (2007) Breast cancer incidence, 1980–2006: combined roles of menopausal hormone therapy, screening mammography, and estrogen receptor status. J Natl Cancer Inst 99(15):1152–1161

31.

Abd El-Rehim DM, Pinder SE, Paish CE, Bell JA, Rampaul RS, Blamey RW, Robertson JF, Nicholson RI, Ellis IO (2004) Expression and co-expression of the members of the epidermal growth factor receptor (EGFR) family in invasive breast carcinoma. Br J Cancer 91(8):1532–1542

32.

Rakha EA, El-Rehim DA, Paish C, Green AR, Lee AH, Robertson JF, Blamey RW, Macmillan D, Ellis IO (2006) Basal phenotype identifies a poor prognostic subgroup of BC of clinical importance. Eur J Cancer 42(18):3149–3156

33.

Rakha EA, El-Sayed ME, Green AR, Lee AH, Robertson JF, Ellis IO (2007) Prognostic markers in triple-negative breast cancer. Cancer 109(1):25–32

34.

Madjd Z, Pinder SE, Paish C, Ellis IO, Carmichael J, Durrant LG (2003) Loss of CD59 expression in breast tumours correlates with poor survival. J Pathol 200(5):633–639

35.

McShane LM, Altman DG, Sauerbrei W, Taube SE, Gion M, Clark GM (2005) Reporting recommendations for tumor marker prognostic studies. J Clin Oncol 23(36):9067–9072

36.

Kononen J, Bubendorf L, Kallioniemi A, Barlund M, Schraml P, Leighton S, Torhorst J, Mihatsch MJ, Sauter G, Kallioniemi OP (1998) Tissue microarrays for high-throughput molecular profiling of tumor specimens. Nat Med 4(7):844–847

37.

Abdel-Fatah TM, Powe DG, Agboola J, Adamowicz-Brice M, Blamey RW, Lopez-Garcia MA, Green AR, Reis-Filho JS, Ellis IO (2010) The biological, clinical and prognostic implications of p53 transcriptional pathways in breast cancers. J Pathol 220(4):419–434

38.

Rakha EA, Abd El Rehim D, Pinder SE, Lewis SA, Ellis IO (2005) E-cadherin expression in invasive non-lobular carcinoma of the breast and its prognostic significance. Histopathology 46(6):685–693

39.

Wolff AC, Hammond ME, Schwartz JN, Hagerty KL, Allred DC, Cote RJ, Dowsett M, Fitzgibbons PL, Hanna WM, Langer A et al (2007) American Society of Clinical Oncology/College of American Pathologists guideline recommendations for human epidermal growth factor receptor 2 testing in breast cancer. J Clin Oncol 25(1):118–145

40.

Garcia-Caballero T, Grabau D, Green AR, Gregory J, Schad A, Kohlwes E, Ellis IO, Watts S, Mollerup J (2010) Determination of HER2 amplification in primary breast cancer using dual-colour chromogenic in situ hybridization is comparable to fluorescence in situ hybridization: a European multicentre study involving 168 specimens. Histopathology 56(4):472–480

41.

Nielsen TO, Hsu FD, Jensen K, Cheang M, Karaca G, Hu Z, Hernandez-Boussard T, Livasy C, Cowan D, Dressler L et al (2004) Immunohistochemical and clinical characterization of the basal-like subtype of invasive breast carcinoma. Clinical cancer research. J Am Assoc Cancer Res 10(16):5367–5374

42.

Sundquist M, Thorstenson S, Brudin L, Nordenskjold B (1999) Applying the Nottingham prognostic index to a Swedish breast cancer population. South East Swedish Breast Cancer Study Group. Breast Cancer Res Treat 53(1):1–8

43.

Galea MH, Blamey RW, Elston CE, Ellis IO (1992) The Nottingham prognostic index in primary breast cancer. Breast Cancer Res Treat 22(3):207–219

44.

Henson DE, Ries L, Freedman LS, Carriaga M (1991) Relationship among outcome, stage of disease, and histologic grade for 22,616 cases of breast cancer. The basis for a prognostic index. Cancer 68(10):2142–2149

45.

Lantz PM, Weigers ME, House JS (1997) Education and income differentials in breast and cervical cancer screening. Policy implications for rural women. Med Care 35(3):219–236

46.

Yost K, Perkins C, Cohen R, Morris C, Wright W (2001) Socioeconomic status and breast cancer incidence in California for different race/ethnic groups. Cancer Causes Control 12(8):703–711

47.

Jatoi I, Becher H, Leake CR (2003) Widening disparity in survival between white and African–American patients with breast carcinoma treated in the U. S. Department of Defense Healthcare system. Cancer 98(5):894–899

48.

Brenner H, Hakulinen T (2004) Are patients diagnosed with breast cancer before age 50 years ever cured? J Clin Oncol 22(3):432–438

49.

Pereira H, Pinder SE, Sibbering DM, Galea MH, Elston CW, Blamey RW, Robertson JF, Ellis IO (1995) Pathological prognostic factors in breast cancer. IV: should you be a typer or a grader? A comparative study of two histological prognostic features in operable breast carcinoma. Histopathology 27(3):219–226

50.

Rakha EA, Reis-Filho JS, Baehner F, Dabbs DJ, Decker T, Eusebi V, Fox SB, Ichihara S, Jacquemier J, Lakhani SR et al (2010) Breast cancer prognostic classification in the molecular era: the role of histological grade. Breast Cancer Res 12(4):207

51.

Adebamowo CA, Famooto A, Ogundiran TO, Aniagwu T, Nkwodimmah C, Akang EE (2008) Immunohistochemical and molecular subtypes of breast cancer in Nigeria. Breast Cancer Res Treat 110(1):183–188

52.

Abudu EK, Banjo AA, Izegbu MC, Agboola AO, Anunobi CC, Musa OA (2007) Malignant Breast Lessions At Olabisi Onabanjo University Teaching Hospital (O.O.U.T.H), Sagamu—a histopathological review. Niger Postgrad Med J 14(1):57–59

53.

Morris GJ, Naidu S, Topham AK, Guiles F, Xu Y, McCue P, Schwartz GF, Park PK, Rosenberg AL, Brill K et al (2007) Differences in breast carcinoma characteristics in newly diagnosed African–American and Caucasian patients: a single-institution compilation compared with the National Cancer Institute's surveillance, epidemiology, and end results database. Cancer 110(4):876–884

54.

Anyanwu SN (2000) Breast cancer in eastern Nigeria: a ten year review. West Afr J Med 19(2):120–125

55.

Nakajima H, Fujiwara I, Mizuta N, Sakaguchi K, Hachimine Y, Konishi E, Yanagisawa A, Magae J (2008) Prognosis of Japanese breast cancer based on hormone receptor and HER2 expression determined by immunohistochemical staining. World J Surg 32(11):2477–2482

56.

Ghafoor A, Jemal A, Ward E, Cokkinides V, Smith R, Thun M (2003) Trends in breast cancer by race and ethnicity. CA Cancer J Clin 53(6):342–355

57.

Kwong A, Cheung P, Chan S, Lau S (2008) Breast cancer in Chinese women younger than age 40: are they different from their older counterparts? World J Surg 32(12):2554–2561

58.

Adesunkanmi AR, Lawal OO, Adelusola KA, Durosimi MA (2006) The severity, outcome and challenges of breast cancer in Nigeria. Breast 15(3):399–409

59.

Ekanem VJ, Aligbe JU (2006) Histopathological types of breast cancer in Nigerian women: a 12-year review (1993–2004). Afr J Reprod Health 10(1):71–75

60.

Gukas ID, Jennings BA, Mandong BM, Igun GO, Girling AC, Manasseh AN, Ugwu BT, Leinster SJ (2005) Clinicopathological features and molecular markers of breast cancer in Jos, Nigeria. West Afr J Med 24(3):209–213

61.

Hassan I, Onukak EE, Mabogunje OA (1992) Breast cancer in Zaria, Nigeria. J R Coll Surg Edinb 37(3):159–161

62.

Adebamowo CA, Ajayi OO (2000) Breast cancer in Nigeria. West Afr J Med 19(3):179–191

63.

Oluwatosin OA, Oladepo O (2006) Knowledge of breast cancer and its early detection measures among rural women in Akinyele Local Government Area, Ibadan, Nigeria. BMC Cancer 6:271

64.

Gukas ID, Jennings BA, Mandong BM, Manasseh AN, Harvey I, Leinster SJ (2006) A comparison of the pattern of occurrence of breast cancer in Nigerian and British women. Breast 15(1):90–95

65.

Ikpatt OF, Ndoma-Egba R (2003) Oestrogen and progesterone receptors in Nigerian breast cancer: relationship to tumour histopathology and survival of patients. Cent Afr J Med 49(11–12):122–126

66.

Stark A, Kleer CG, Martin I, Awuah B, Nsiah-Asare A, Takyi V, Braman M, Quayson SE, Zarbo R, Wicha M et al (2010) African ancestry and higher prevalence of triple-negative breast cancer: findings from an international study. Cancer 116(21):4926–4932

67.

Adebamowo CA, Famooto A, Ogundiran TO, Aniagwu T, Nkwodimmah C, Akang EE (2007) Immunohistochemical and molecular subtypes of breast cancer in Nigeria. Breast Cancer Res Treat 110(1):183–188

68.

Jackson FL (2008) Ancestral links of Chesapeake Bay region African Americans to specific Bight of Bonny (West Africa) microethnic groups and increased frequency of aggressive breast cancer in both regions. Am J Hum Biol 20(2):165–173

69.

Rouzier R, Perou CM, Symmans WF, Ibrahim N, Cristofanilli M, Anderson K, Hess KR, Stec J, Ayers M, Wagner P et al (2005) Breast cancer molecular subtypes respond differently to preoperative chemotherapy. Clin Cancer Res 11(16):5678–5685

70.

Arpino G, Green SJ, Allred DC, Lew D, Martino S, Osborne CK, Elledge RM (2004) HER-2 amplification, HER-1 expression, and tamoxifen response in estrogen receptor-positive metastatic breast cancer: a southwest oncology group study. Clin Cancer Res 10(17):5670–5676

71.

Porter PL, Lund MJ, Lin MG, Yuan X, Liff JM, Flagg EW, Coates RJ, Eley JW (2004) Racial differences in the expression of cell cycle-regulatory proteins in breast carcinoma. Cancer 100(12):2533–2542

72.

Brenton JD, Carey LA, Ahmed AA, Caldas C (2005) Molecular classification and molecular forecasting of breast cancer: ready for clinical application? J Clin Oncol 23(29):7350–7360

73.

Wen J, Li R, Lu Y, Shupnik MA (2009) Decreased BRCA1 confers tamoxifen resistance in breast cancer cells by altering estrogen receptor-coregulator interactions. Oncogene 28(4):575–586
Conflict of interest
There is no conflict of interest to be declared.
About this article
Cite this article
Agboola, A.J., Musa, A.A., Wanangwa, N. et al. Molecular characteristics and prognostic features of breast cancer in Nigerian compared with UK women. Breast Cancer Res Treat 135, 555–569 (2012). https://doi.org/10.1007/s10549-012-2173-7
Received:

Accepted:

Published:

Issue Date:
Keywords
Breast cancer

African women

Biomarker

Basal phenotype and grade-matched