Abstract
Angela Potochnik's Idealization and the Aims of Science (Chicago) defends an ambitious and systematic account of scientific knowledge: ultimately science pursues human understanding rather than truth. Potochnik argues that idealization is rampant and unchecked in science. Further, given that idealizations involve departures from truth, this suggests science is not primarily about truth. I explore the relationship between truths about causal patterns and scientific understanding in light of this, and suggest that Potochnik underestimates the importance and power of highly particular narrative explanations.
This is a preview of subscription content, log in to check access.
Access options
Buy single article
Instant access to the full article PDF.
US$ 39.95
Price includes VAT for USA
Subscribe to journal
Immediate online access to all issues from 2019. Subscription will auto renew annually.
US$ 99
This is the net price. Taxes to be calculated in checkout.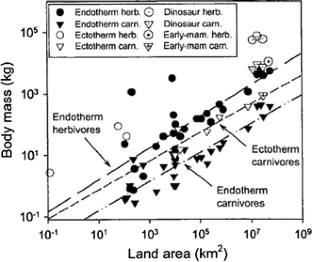 Notes
1.

See, for instance, debates between structuralists and fictionalists about modelling (e.g., Weisberg 2012).

2.

You might worry that this relies on arcane questions concerning the relationship between know-how and know-that: if ultimately know-how may be collapsed into know-that—if all knowledge is ultimately propositional—does this undermine the difference? And is the view beholden to that debate? I don't think so. Potochnik is interested in science as conducted by limited human agents and, as such, whether or not abilities are ultimately just sets of propositions is irrelevant.

3.

Such narratives are themselves at least as incomplete as other scientific explanations: a history which recounts the history of each particle is a terrible history, at least for limited agents such as ourselves. As such, a historical narrative—just like a causal pattern—is indexed to our explanatory interests. However because they are not recurrent I think they shouldn't be considered 'causal patterns' in Potochnik's sense.
References
Beatty J (2017) Narrative possibility and narrative explanation. Stud Hist Philos Sci Part A 62:31–41

Burness GP, Diamond J, Flannery T (2001) Dinosaurs, dragons, and dwarfs: the evolution of maximal body size. Proc Natl Acad Sci 98(25):14518–14523

Currie AM (2014) Narratives, mechanisms and progress in historical science. Synthese 191(6):1163–1183

Currie A, Sterelny K (2017) In defence of story-telling. Stud Hist Philos Sci Part A 62:14–21

De Regt HW, Leonelli S, Eigner K (eds) (2009) Scientific understanding: philosophical perspectives. University of Pittsburgh Press, Pittsburgh

Dennett DC (1991) Real patterns. J Philos 88(1):27–51

Dupré J (1995) The disorder of things: metaphysical foundations of the disunity of science. Harvard University Press, Cambridge

Elgin C (2007) Understanding and the facts. Philos Stud 132(1):33–42

Elgin CZ (2017) True enough. MIT Press, Cambridge

Hocknull SA, Piper PJ, van den Bergh GD, Due RA, Morwood MJ, Kurniawan I (2009) Dragon's paradise lost: palaeobiogeography, evolution and extinction of the largest-ever terrestrial lizards (Varanidae). PLoS ONE 4(9):e7241

Hull DL (1975) Central subjects and historical narratives. Hist Theory 14(3):253–274

Hull DL (1989) The metaphysics of evolution. State University of New York Press, Albany

Ladyman J, Ross D (2007) Every thing must go: metaphysics naturalized. Oxford University Press, Oxford

Le Bihan S (2016) Enlightening falsehoods. In: Grimm SR, Baumberger C, Ammon S (eds) Explaining understanding: new perspectives from epistemology and philosophy of science. Routledge, Abingdon, pp 111–135

Levy A (2018) Idealization and abstraction: refining the distinction. Synthese. https://doi.org/10.1007/s11229-018-1721-z

Mitchell SD (2003) Biological complexity and integrative pluralism. Cambridge University Press, Cambridge

Morgan MS, Wise N (2017) Narrative science and narrative knowing. Introduction to special issue on narrative science. Stud Hist Philos Scie Part A 62:1–5

Morrison M, Morgan M (eds) (1999) Models as mediators. Cambridge University Press, Cambridge

Norton JD (2012) Approximation and idealization: why the difference matters. Philos Sci 79:207–232

Potochnik A (2010) Explanatory independence and epistemic interdependence: a case study of the optimality approach. Br J Philos Sci 61(1):213–233

Potochnik A (2011) A neurathian conception of the unity of science. Erkenntnis 74(3):305–319

Potochnik A (2017) Idealization and the aims of science. University of Chicago Press, Chicago

Salmon W (1989) Four decades of scientific explanation. University of Pittsburg Press, Pittsburg

Sterelny K (1996) Explanatory pluralism in evolutionary biology. Biol Philos 11(2):193–214

Weisberg M (2012) Simulation and similarity: using models to understand the world. Oxford University Press

Wimsatt WC (2007) Re-engineering philosophy for limited beings: piecewise approximations to reality. Harvard University Press, Cambridge

Wylie A (1999) Rethinking unity as a ''working hypothesis'' for philosophy of science: how archaeologists exploit the disunities of science. Perspect Sci 7(3):293–317
Acknowledgements
Many thanks to Kirsten Walsh and Angela Potochnik for generous help with earlier drafts.
About this article
Cite this article
Currie, A. Big dragons on small islands: generality and particularity in science. Biol Philos 33, 20 (2018). https://doi.org/10.1007/s10539-018-9631-5
Received:

Accepted:

Published:
Keywords
Idealization

Narrative

Explanation

Knowledge

Angela Potochnik

Understanding