Abstract
Multiple sclerosis (MS) is a chronic progressive disease of the central nervous system (CNS) provoking disability and neurological symptoms. The exact causes of SM are unknown, even if it is characterized by focal inflammatory lesions in CNS accompanied by autoimmune reaction against myelin. Indeed, many drugs able to modulate the immune response of patients have been used to treat MS. More recently, toxic metals have been proposed as possible causes of neurodegenerative diseases. The objective of this study is to investigate in vivo the impact of heavy metal intoxication in MS progression. We studied the case of a patient affected by MS, who has been unsuccessfully treated for some years with current therapies. We examined his levels of toxic heavy metals in the urine, following intravenous "challenge" with the chelating agent calcium disodium ethylene diamine tetraacetic acid (EDTA).The patient displayed elevated levels of aluminium, lead and mercury in the urine. Indeed, he was subjected to treatment with EDTA twice a month. Under treatment, the patient revealed in time improved symptoms suggestive of MS remission. The clinical data correlated with the reduction of heavy metal levels in the urine to normal range values. Our case report suggests that levels of toxic metals can be tested in patients affected by neurodegenerative diseases as MS.
Access options
Buy single article
Instant access to the full article PDF.
USD 39.95
Price includes VAT (USA)
Tax calculation will be finalised during checkout.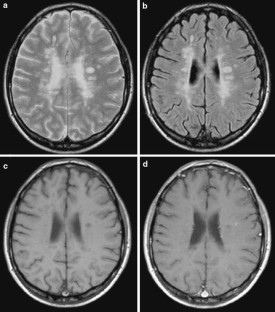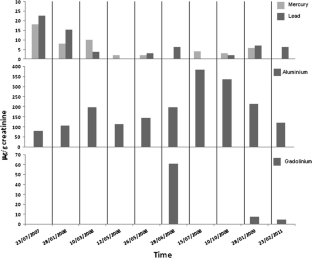 References
Bakshi R, Hutton GJ, Miller JR, Radue EW (2004) The use of magnetic resonance imaging in the diagnosis and long-term management of multiple sclerosis. Neurology 63(11 Suppl 5):S3–S11

Barkhof F, Filippi M, Miller DH, Scheltens P, Campi A, Polman CH, Comi G, Ader HJ, Losseff N, Valk J (1997) Comparison of MRI criteria at first presentation to predict conversion to clinically definite multiple sclerosis. Brain 120(Pt 11):2059–2069

Bolli MH, Lescop C, Nayler O (2011) Synthetic sphingosine 1-phosphate receptor modulators—opportunities and potential pitfalls. Curr Top Med Chem 11(6):726–757

Bolt HM, Thier R (2006) Relevance of the deletion polymorphisms of the glutathione S-transferases GSTT1 and GSTM1 in pharmacology and toxicology. Curr Drug Metab 7(6):613–628

Ceccatelli S, Dare E, Moors M (2010) Methylmercury-induced neurotoxicity and apoptosis. Chem Biol Interact 188(2):301–308. doi:10.1016/j.cbi.2010.04.007

Chen Y, Bord E, Tompkins T, Miller J, Tan CS, Kinkel RP, Stein MC, Viscidi RP, Ngo LH, Koralnik IJ (2009) Asymptomatic reactivation of JC virus in patients treated with natalizumab. N Engl J Med 361(11):1067–1074. doi:10.1056/NEJMoa0904267

Clarkson TW (1987) Metal toxicity in the central nervous system. Environ Health Perspect 75:59–64

Cohen JA, Barkhof F, Comi G, Hartung HP, Khatri BO, Montalban X, Pelletier J, Capra R, Gallo P, Izquierdo G, Tiel-Wilck K, de Vera A, Jin J, Stites T, Wu S, Aradhye S, Kappos L (2010) Oral fingolimod or intramuscular interferon for relapsing multiple sclerosis. N Engl J Med 362(5):402–415. doi:10.1056/NEJMoa0907839

Corsello S, Fulgenzi A, Vietti D, Ferrero ME (2009) The usefulness of chelation therapy for the remission of symptoms caused by previous treatment with mercury-containing pharmaceuticals: a case report. Cases J 2:199. doi:10.1186/1757-1626-2-199

Davidovics Z, DiCicco-Bloom E (2005) Moderate lead exposure elicits neurotrophic effects in cerebral cortical precursor cells in culture. J Neurosci Res 80(6):817–825. doi:10.1002/jnr.20539

Exley C, Mamutse G, Korchazhkina O, Pye E, Strekopytov S, Polwart A, Hawkins C (2006) Elevated urinary excretion of aluminium and iron in multiple sclerosis. Mult Scler 12(5):533–540

Feng X, Xia Q, Yuan L, Yang X, Wang K (2010) Impaired mitochondrial function and oxidative stress in rat cortical neurons: implications for gadolinium-induced neurotoxicity. Neurotoxicology 31(4):391–398. doi:10.1016/j.neuro.2010.04.003

Goncalves MS, Moura Neto JP, Souza CL, Melo P, Reis MG (2010) Evaluating glutathione S-transferase (GST) null genotypes (GSTT1 and GSTM1) as a potential biomarker of predisposition for developing leukopenia. Int J Lab Hematol 32(1 Pt 1):e49–e56. doi:10.1111/j.1751-553X.2009.01169.x

Graves J, Balcer LJ (2010) Eye disorders in patients with multiple sclerosis: natural history and management. Clin Ophthalmol 4:1409–1422. doi:10.2147/OPTH.S6383

Gundacker C, Komarnicki G, Jagiello P, Gencikova A, Dahmen N, Wittmann KJ, Gencik M (2007) Glutathione-S-transferase polymorphism, metallothionein expression, and mercury levels among students in Austria. Sci Total Environ 385(1–3):37–47. doi:10.1016/j.scitotenv.2007.07.033

Ibrahim SM, Gold R (2005) Genomics, proteomics, metabolomics: what is in a word for multiple sclerosis? Curr Opin Neurol 18(3):231–235

Kumar V, Gill KD (2009) Aluminium neurotoxicity: neurobehavioural and oxidative aspects. Arch Toxicol 83(11):965–978. doi:10.1007/s00204-009-0455-6

Lin JL, Lin-Tan DT, Hsu KH, Yu CC (2003) Environmental lead exposure and progression of chronic renal diseases in patients without diabetes. N Engl J Med 348(4):277–286. doi:10.1056/NEJMoa021672

Linda H, von Heijne A, Major EO, Ryschkewitsch C, Berg J, Olsson T, Martin C (2009) Progressive multifocal leukoencephalopathy after natalizumab monotherapy. N Engl J Med 361(11):1081–1087. doi:10.1056/NEJMoa0810316

Major EO (2009) Reemergence of PML in natalizumab-treated patients–new cases, same concerns. N Engl J Med 361(11):1041–1043. doi:10.1056/NEJMp0906248

Milo R, Panitch H (2011) Combination therapy in multiple sclerosis. J Neuroimmunol 231(1–2):23–31. doi:10.1016/j.jneuroim.2010.10.021

Monroe RK, Halvorsen SW (2009) Environmental toxicants inhibit neuronal Jak tyrosine kinase by mitochondrial disruption. Neurotoxicology 30(4):589–598. doi:10.1016/j.neuro.2009.03.007

Ott SM, Andress DL, Nebeker HG, Milliner DS, Maloney NA, Coburn JW, Sherrard DJ (1986) Changes in bone histology after treatment with desferrioxamine. Kidney Int Suppl 18:S108–S113

Pentyala S, Ruggeri J, Veerraju A, Yu Z, Bhatia A, Desaiah D, Vig P (2010) Microsomal Ca2+ flux modulation as an indicator of heavy metal toxicity. Indian J Exp Biol 48(7):737–743

Plosker GL (2011) Interferon-beta-1b: a review of its use in multiple sclerosis. CNS Drugs 25(1):67–88. doi:10.2165/11206430-000000000-00000

Polman CH, Reingold SC, Edan G, Filippi M, Hartung HP, Kappos L, Lublin FD, Metz LM, McFarland HF, O'Connor PW, Sandberg-Wollheim M, Thompson AJ, Weinshenker BG, Wolinsky JS (2005) Diagnostic criteria for multiple sclerosis: 2005 revisions to the "McDonald Criteria". Ann Neurol 58(6):840–846. doi:10.1002/ana.20703

Rai A, Maurya SK, Khare P, Srivastava A, Bandyopadhyay S (2010) Characterization of developmental neurotoxicity of As, Cd, and Pb mixture: synergistic action of metal mixture in glial and neuronal functions. Toxicol Sci 118(2):586–601. doi:10.1093/toxsci/kfq266

Reiber H, Teut M, Pohl D, Rostasy KM, Hanefeld F (2009) Paediatric and adult multiple sclerosis: age-related differences and time course of the neuroimmunological response in cerebrospinal fluid. Mult Scler 15(12):1466–1480. doi:10.1177/1352458509348418

Rojo LE, Fernandez JA, Maccioni AA, Jimenez JM, Maccioni RB (2008) Neuroinflammation: implications for the pathogenesis and molecular diagnosis of Alzheimer's disease. Arch Med Res 39(1):1–16. doi:10.1016/j.arcmed.2007.10.001

Rosin A (2009) The long-term consequences of exposure to lead. Isr Med Assoc J 11(11):689–694

Roussel AM, Hininger-Favier I, Waters RS, Osman M, Fernholz K, Anderson RA (2009) EDTA chelation therapy, without added vitamin C, decreases oxidative DNA damage and lipid peroxidation. Altern Med Rev 14(1):56–61

Siblerud RL, Kienholz E (1994) Evidence that mercury from silver dental fillings may be an etiological factor in multiple sclerosis. Sci Total Environ 142(3):191–205

Sicotte NL (2011) Neuroimaging in multiple sclerosis: neurotherapeutic implications. Neurotherapeutics 8(1):54–62. doi:10.1007/s13311-010-0008-y

Skov A, Skov T, Frederiksen J (2010) Oligoclonal bands predict multiple sclerosis after optic neuritis: a literature survey. Mult Scler 17(4):404–410. doi: 10.1177/1352458510391340

Taber KH, Hurley RA (2008) Mercury exposure: effects across the lifespan. J Neuropsychiatry Clin Neurosci 20(4):4–389. doi:10.1176/appi.neuropsych.20.4.iv

Wundes A, Kraft GH, Bowen JD, Gooley TA, Nash RA (2010) Mitoxantrone for worsening multiple sclerosis: tolerability, toxicity, adherence and efficacy in the clinical setting. Clin Neurol Neurosurg 112(10):876–882. doi:10.1016/j.clineuro.2010.07.018

Xia Q, Feng X, Huang H, Du L, Yang X, Wang K (2011) Gadolinium-induced oxidative stress triggers endoplasmic reticulum stress in rat cortical neurons. J Neurochem 117(1):38–47. doi:10.1111/j.1471-4159.2010.07162.x

Yang Y, Parsons KK, Chi L, Malakauskas SM, Le TH (2009) Glutathione S-transferase-micro1 regulates vascular smooth muscle cell proliferation, migration, and oxidative stress. Hypertension 54(6):1360–1368. doi:10.1161/HYPERTENSIONAHA.109.139428

Zahran S, Mielke HW, Weiler S, Berry KJ, Gonzales C (2009) Children's blood lead and standardized test performance response as indicators of neurotoxicity in metropolitan New Orleans elementary schools. Neurotoxicology 30(6):888–897. doi:10.1016/j.neuro.2009.07.017

Zhang QL, Niu Q, Niu PY, Shi YT, Liu CY, Di Gioacchino M, Zhang L, Zhang C, Braga M (2010) Bax gene silencing: a potential intervention in aluminum-induced neural cell death. J Biol Regul Homeost Agents 24(1):7–17
Acknowledgments
We thank MD, who encourage us to publish his clinical case, with the aim to possibly help other patients.
Conflict of interests
The authors declare that they have no conflict of interests.
About this article
Cite this article
Fulgenzi, A., Zanella, S.G., Mariani, M.M. et al. A case of multiple sclerosis improvement following removal of heavy metal intoxication. Biometals 25, 569–576 (2012). https://doi.org/10.1007/s10534-012-9537-7
Received:

Accepted:

Published:

Issue Date:
Keywords
Chelation therapy

Multiple sclerosis

Toxic heavy metals

EDTA