Abstract
Biofilm process is a promising wastewater treatment technology and biofilm carrier (biocarrier) is regarded as the core of this process. However, the traditional commercial biocarriers have their inherent drawbacks, therefore, the development of new-type biocarrier to enhance wastewater treatment efficiency is significantly important to biofilm-based reactors. In this study, based on radical suspension polymerization, a novel kind of magnetic porous carriers (PMCs) was prepared by modifying the porous polymer carriers (PPCs) with inorganic particles, and then applied in a fluidized bed bioreactor (FBBR) with a low packing ratio of 10 % (v/v) to synthetic wastewater treatment. The results showed that this novel biocarrier possesses paramagnetism with saturation magnetization of 1.01emu/g, low density (1.26 g/cm3), excellent hydrophilicity (surface water contact angle approaching zero) and rough surface. Besides, compared with the PPCs, the developed PMCs have larger pores (up to 50 μm or more), in which the larger-sized microbes are able to colonize. Moreover, as compared to the PPCs-based FBBR, the PMCs-based reactor achieved shorter time (7 days) for biofilm formaiton and significantly enhanced NH3-N removal efficiency ( nearly 20 % increase at the level of influent NH3-N concentration about 100 mg/L). High-throughput sequencing (HTS) results indicated that this new biocarrier could promote biodiversity and improve the abundance of Nitrosomonadales (the functional bacteria for ammonia removal in the bio-system), thus enhancing the ammonification process. Therefore, the developed PMCs could be preferable biocarriers for biofilm formation and provide an alternative to the traditional suspended biocarrier, demonstrating a promising potential, even at a lower filling ratio, to enhance the pollutants removal performance.
Access options
Buy single article
Instant access to the full article PDF.
US$ 39.95
Tax calculation will be finalised during checkout.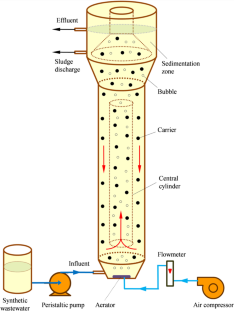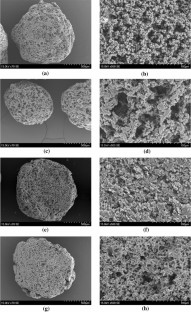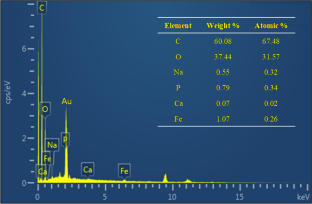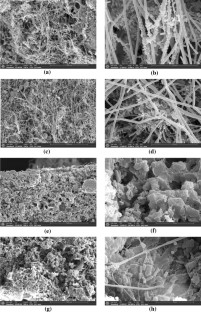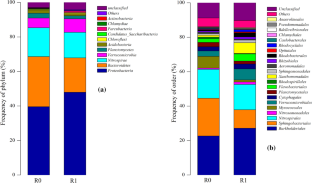 References
Al-Amshawee S, Yunus MYBM, Vo DN, Tran NH (2020) Biocarriers for biofilm immobilization in wastewater treatments: a review. Environ Chem Lett. https://doi.org/10.1007/s10311-020-01049-y

Bao T, Damtie MM, Yu ZM et al (2019) Green synthesis of Fe3O4 @carbon filter media for simultaneous phosphate recovery and nitrogen removal from domestic wastewater in biological aerated filters. ACS Sustain Chem Eng 7:16698–16709. https://doi.org/10.1021/acssuschemeng.9b04119

Bassin JP, Kleerebezem R, Rosado AS, van Loosdrecht M, Dezotti MC M (2012) Effect of Different Operational Conditions on Biofilm Development, Nitrification, and Nitrifying Microbial Population in Moving-Bed Biofilm Reactors. Environ Sci Technol 46:1546–1555. https://doi.org/10.1021/es203356z

Cai H, Wang Y, Wu K, Guo W (2020) Enhanced hydrophilic and electrophilic properties of polyvinyl chloride (PVC) biofilm carrier. Polymers-Basel 12:1240. https://doi.org/10.3390/polym12061240

Cao Y, Zhang C, Rong H, Zheng G, Zhao L (2017) The effect of dissolved oxygen concentration (DO) on oxygen diffusion and bacterial community structure in moving bed sequencing batch reactor (MBSBR). Water Res 108:86–94. https://doi.org/10.1016/j.watres.2016.10.063

Chen S, Cheng X, Zhang X, Sun D (2012) Influence of surface modification of polyethylene biocarriers on biofilm properties and wastewater treatment efficiency in moving-bed biofilm reactors. Water Sci Technol 65:1021–1026. https://doi.org/10.2166/wst.2012.915

Chen X, Kong L, Wang X, Tian S, Xiong Y (2015) Accelerated start-up of moving bed biofilm reactor by using a novel suspended carrier with porous surface. Bioproc Biosyst Eng 38:273–285. https://doi.org/10.1007/s00449-014-1266-6

Chen H, Zhao X, Cheng Y, Jiang M, Li X, Xue G (2018) Iron robustly stimulates simultaneous nitrification and denitrification under aerobic conditions. Environ Sci Technol 52:1404–1412. https://doi.org/10.1021/acs.est.7b04751

DB51/2311 – 2016, Chinese (2016) Discharge standard of pollutants for Minjiang and Tuojiang river basins of Sichuan Province

Dong Y, Fan S, Shen Y et al (2015) A novel bio-carrier fabricated using 3D printing technique for wastewater treatment. Sci Rep-UK 5:12400. https://doi.org/10.1038/srep12400

Feng Q, Wang Y, Wang T et al (2012) Effects of packing rates of cubic-shaped polyurethane foam carriers on the microbial community and the removal of organics and nitrogen in moving bed biofilm reactors. Bioresource Technol 117:201–207. https://doi.org/10.1016/j.biortech.2012.04.076

Feng L, Yang J, Ma F, Ma F, Xing L, Pi S, Cui D, Li A (2021) Biological stimulation with Fe(III) promotes the growth and aerobic denitrification of Pseudomonas stutzeri T13. Sci Total Environ 776:145939. https://doi.org/10.1016/j.scitotenv.2021.145939

Fu B, Liao X, Ding L, Ren H (2010) Characterization of microbial community in an aerobic moving bed biofilm reactor applied for simultaneous nitrification and denitrification. World J Microb Biot 26:1981–1990. https://doi.org/10.1007/s11274-010-0382-y

Ge S, Wang S, Yang X, Qiu S, Li B, Peng Y (2015) Detection of nitrifiers and evaluation of partial nitrification for wastewater treatment: A review. Chemosphere 140:85–98. https://doi.org/10.1016/j.chemosphere.2015.02.004

Gokmen MT, Du Prez FE (2012) Porous polymer particles—A comprehensive guide to synthesis, characterization, functionalization and applications. Prog Polym Sci 37:365–405. https://doi.org/10.1016/j.progpolymsci.2011.07.006

Gu Q, Sun T, Wu G, Li M, Qiu W (2014) Influence of carrier filling ratio on the performance of moving bed biofilm reactor in treating coking wastewater. Bioresource Technol 166:72–78. https://doi.org/10.1016/j.biortech.2014.05.026

He S, Feng Y, Ni J et al (2016) Different responses of soil microbial metabolic activity to silver and iron oxide nanoparticles. Chemosphere 147:195–202. https://doi.org/10.1016/j.chemosphere.2015.12.055

He X, Li H, Zhu J (2019) A value-added insight of reusing microplastic waste: carrier particle in fluidized bed bioreactor for simultaneous carbon and nitrogen removal from septic wastewater. Biochem Eng J 151:107300. https://doi.org/10.1016/j.bej.2019.107300

Horák D, Labský J, Pilař J, Bleha M, Pelzbauer Z, Švec F (1993) The effect of polymeric porogen on the properties of macroporous poly(glycidyl methacrylate-co-ethylene dimethacrylate). Polymers-Basel 34:3481–3489. https://doi.org/10.1016/0032-3861(93)90479-T

Jing A, Liu T, Quan X, Chen S, Zhang Y (2019) Enhanced nitrification in integrated floating fixed-film activated sludge (IFFAS) system using novel clinoptilolite composite carrier. Front Env Sci Eng 13:69. https://doi.org/10.1007/s11783-019-1153-0

Li B, Huang X, Liang L, Tan B (2010) Synthesis of uniform microporous polymer nanoparticles and their applications for hydrogen storage. J Mater Chem 20:7444–7450. https://doi.org/10.1039/c0jm01423k

Li Y, Feng X, Zhang T, Zhou X, Li C (2019) Preparation of magnetic macroporous polymer sphere for biofilm immobilization and biodesulfurization. React Funct Polym 141:1–8. https://doi.org/10.1016/j.reactfunctpolym.2019.04.016

Li Z, Wei C, Chen Y et al (2021) Achieving nitritation in an aerobic fluidized reactor for coking wastewater treatment: Operation stability, mechanisms and model analysis. Chem Eng J 406:126816. https://doi.org/10.1016/j.cej.2020.126816

Liu S, Kong Q, Qiao M, Wang J, Chao Y, Lin S (2015) Enhancing dissolved oxygen and biofilm formation in municipal wastewater treatment systems using magnetic air stone. J Environ Eng 141:04015008. https://doi.org/10.1061/(ASCE)EE.1943-7870.0000943

Lv L, Ren L, Ni S, Gao B, Wang Y (2016) The effect of magnetite on the start-up and N2O emission reduction of the anammox process. RSC Adv 6:99989–99996. https://doi.org/10.1039/C6RA19678K

Maciejewska M (2015) Influence of the filler on thermal properties of porous VP-TRIM copolymers. J Therm Anal Calorim 119:507–513. https://doi.org/10.1007/s10973-014-4118-3

Mao Y, Quan X, Zhao H, Zhang Y, Chen S, Liu T, Quan W (2017) Accelerated startup of moving bed biofilm process with novel electrophilic suspended biofilm carriers. Chem Eng J 315:364–372. https://doi.org/10.1016/j.cej.2017.01.041

Marcus VFA, Isabel KS, Juliano JC et al (2017) Effects of hydraulic retention time, co-substrate and nitrogen source on laundry wastewater anionic surfactant degradation in fluidized bed reactors. Bioresource Technol 224:246–254. https://doi.org/10.1016/j.biortech.2016.11.001

Massoompour AR, Borghei SM, Raie M (2020) Enhancement of biological nitrogen removal performance using novel carriers based on the recycling of waste materials. Water Res 170:115340. https://doi.org/10.1016/j.watres.2019.115340

Ni S, Ni J, Yang N, Wang J (2013) Effect of magnetic nanoparticles on the performance of activated sludge treatment system. Bioresource Technol 143:555–561. https://doi.org/10.1016/j.biortech.2013.06.041

Okay O (2000) Macroporous copolymer networks. Prog Polym Sci 25:711–779

Ooi CY, Hamdi M, Ramesh S (2007) Properties of hydroxyapatite produced by annealing of bovine bone. Ceram Int 33:1171–1177. https://doi.org/10.1016/j.ceramint.2006.04.001

Özkaya B, Kaksonen AH, Sahinkaya E, Puhakka JA (2019) Fluidized bed bioreactor for multiple environmental engineering solutions. Water Res 150:452–465. https://doi.org/10.1016/j.watres.2018.11.061

Qi H, Duan H, Wang X, Meng X, Yin X, Ma L (2015) Preparation of magnetic porous terpolymer and its application in cellulase immobilization. Polym Eng Sci 55:1039–1045. https://doi.org/10.1002/pen.23973

Qureshi N, Annous BA, Ezeji TC, Karcher P, Maddox IS (2005) Biofilm reactors for industrial bioconversion processes: employing potential of enhanced reaction rates. Microb Cell Fact 4:24–24. https://doi.org/10.1186/1475-2859-4-24

SEPA C (2002) Water and Wastewater Analysis Methods, 4th edn. China Environmental Science Press, Beijing, pp 210–279

Serizawa T, Wakita K, Kaneko T, Akashi M (2002) Thermoresponsive properties of porous poly(N- isopropylacrylamide) hydrogels prepared in the presence of nanosized silica particles and subsequent acid treatment. J Polym Sci Pol Chem 40:4228–4235. https://doi.org/10.1002/pola.10482

Shan J, Wang L, Yu H, Tai Y, Akram M (2015) Synthesis and characterization of magnetic porous Fe3O4/poly(methylmethacrylate-co-divinylbenzene) microspheres and their use in removal of Rhodamine B. J Zhejiang Univ-Sc A 16:669–679. https://doi.org/10.1631/jzus.A1500096

Song Z, Zhang X, Ngo HH et al (2019) Zeolite powder based polyurethane sponges as biocarriers in moving bed biofilm reactor for improving nitrogen removal of municipal wastewater. Sci Total Environ 651:1078–1086. https://doi.org/10.1016/j.scitotenv.2018.09.173

Tang B, Yu C, Bin L et al (2016) Essential factors of an integrated moving bed biofilm reactor–membrane bioreactor: adhesion characteristics and microbial community of the biofilm. Bioresource Technol 211:574–583. https://doi.org/10.1016/j.biortech.2016.03.136

Tang X, Huang W, Guo J, Yang Y, Tao R, Feng X (2017) Use of Fe-impregnated biochar To efficiently sorb chlorpyrifos, reduce uptake by Allium fistulosum L., and enhance microbial community diversity. J Agric Food Chem 65:5238–5243. https://doi.org/10.1021/acs.jafc.7b01300

Tapia JM, Muñoz JA, González F, Blázquez ML, Ballester A (2011) Mechanism of adsorption of ferric iron by extracellular polymeric substances (EPS) from a bacterium Acidiphilium sp. Water Sci Technol 64:1716–1722. https://doi.org/10.2166/wst.2011.649

Tong Q, Wang G, Zheng C, Chen M, Chen Y, Guo Y (2021) Preparation and biofilm culturing characteristics of a novel porous carrier. Environ Eng Sci 38:31–40. https://doi.org/10.1089/ees.2020.0184

Wang X, Wang L, Su Q, Zheng J (2013a) Use of unmodified SiO2 as nanofiller to improve mechanical properties of polymer-based nanocomposites. Compos Sci Technol 89:52–60. https://doi.org/10.1016/j.compscitech.2013.09.018

Wang Y, Zhou W, Li Z, Wu W, Zhang Z (2013b) Sustainable nitrification in fluidised bed reactor with immobilised sludge pellets. Water SA 39:285–293. https://doi.org/10.4314/wsa.v39i2.13

Wang F, Zhou L, Zhao J (2018) The performance of biocarrier containing zinc nanoparticles in biofilm reactor for treating textile wastewater. Process Biochem 74:125–131. https://doi.org/10.1016/j.procbio.2018.08.022

Wang C, Liu Y, Lv W et al (2019) Enhancement of nitrogen removal by supplementing fluidized-carriers into the aerobic tank in a full-scale A2/O system. Sci Total Environ 660:817–825. https://doi.org/10.1016/j.scitotenv.2019.01.046

Wei J, Zhao X, Yan J (2004) Pore structure of water-wettable hydrophobic resins based on divinylbenzene and methyl acrylate. J Appl Polym Sci 92:2681–2688. https://doi.org/10.1002/app.20249

Wei H, Zhang Y, Xia R (2006) Synthesis of hydroxyapatite and its effect on suspension polymerization of methylmethacrylate. Chin J Process Eng 6:742–747. https://doi.org/10.3321/j.issn:1009-606X.2006.05.010

Wei L, An X, Wang S et al (2017) Effect of hydraulic retention time on deterioration/restarting of sludge anaerobic digestion: Extracellular polymeric substances and microbial response. Bioresource Technol 244:261–269. https://doi.org/10.1016/j.biortech.2017.07.110

Wu L, Pang G (2007) High-speed large scale chromatographic purification of plasmid DNA with a novel giant-pore stationary phase. Chromatographia 66:151–157. https://doi.org/10.1365/s10337-007-0298-3

Wu L, Peng C, Peng Y, Li L, Wang S, Ma Y (2012) Effect of wastewater COD/N ratio on aerobic nitrifying sludge granulation and microbial population shift. J Environ Sci 24:234–241. https://doi.org/10.1016/S1001-0742(11)60719-5

Xu S, Jiang Q (2018) Surface modification of carbon fiber support by ferrous oxalate for biofilm wastewater treatment system. J Clean Prod 194:416–424. https://doi.org/10.1016/j.jclepro.2018.05.159

Xu J, Ke Y, Zhou Q, Hu X (2013) In-situ encapsulating MMT intermediate particles by suspension polymerization of poly (methyl methacrylate-co-styrene): preparation, tunable dispersion and properties. J Polym Res 20:196. https://doi.org/10.1007/s10965-013-0196-3

You G, Wang P, Hou J et al (2017) The use of zero-valent iron (ZVI) microbe technology for wastewater treatment with special attention to the factors influencing performance: A critical review. Crit Rev Env Sci Tec 47:877–907. https://doi.org/10.1080/10643389.2017.1334457

Zhang X, Li R, Zhou X, Tan T (2009) Synthesis and characterization of oil-based Fe3O4 magnetic fluid and P(St – GMA – DVB) polymer magnetic microspheres. Chin J Process Eng 9:824–828. https://doi.org/10.3321/j.issn:1009-606X.2009.04.033

Zhang X, Zhou X, Ni H et al (2017) Surface modification of basalt fiber with organic/inorganic composites for biofilm carrier used in wastewater treatment. ACS Sustain Chem Eng 6:2596–2602. https://doi.org/10.1021/acssuschemeng.7b04089

Zhang X, Zhou X, Xie Y et al (2019) A sustainable bio-carrier medium for wastewater treatment: modified basalt fiber. J Clean Prod 225:472–480. https://doi.org/10.1016/j.jclepro.2019.03.333

Zhang X, Chen Z, Zhou Y et al (2019b) Impacts of the heavy metals Cu(II), Zn(II) and Fe(II) on an Anammox system treating synthetic wastewater in low ammonia nitrogen and low temperature: Fe(II) makes a difference. Sci Total Environ 648:798–804. https://doi.org/10.1016/j.scitotenv.2018.08.206

Zhao Y, Liu D, Huang W et al (2019) Insights into biofilm carriers for biological wastewater treatment processes: current state-of-the-art, challenges, and opportunities. Bioresource Technol 288:121619. https://doi.org/10.1016/j.biortech.2019.121619

Zhong H, Wang H, Tian Y et al (2019) Treatment of polluted surface water with nylon silk carrier-aerated biofilm reactor (CABR). Bioresource Technol 289:121617. https://doi.org/10.1016/j.biortech.2019.121617

Zhu Y (2018) Preparation and characterization of a new hydrophilic and biocompatible magnetic polypropylene carrier used in wastewater treatment. Environ Technol 39:2736–2746. https://doi.org/10.1080/09593330.2017.1365940

Zhu Y, Zhang Y, Ren H, Geng J, Xu K, Huang H, Ding L (2015) Physicochemical characteristics and microbial community evolution of biofilms during the start-up period in a moving bed biofilm reactor. Bioresource Technol 180:345–351. https://doi.org/10.1016/j.biortech.2015.01.006

Zou J, Xu G, Pan K et al (2012) Nitrogen removal and biofilm structure affected by COD/NH4+-N in a biofilter with porous sludge-ceramsite. Sep Purif Technol 94:9–15. https://doi.org/10.1016/j.seppur.2012.03.019
Acknowledgements
We would like to acknowledge the financial support from the program of Ministry of Ecology and Environment, China (No. 2019-LHYJ-01-0204). We are also grateful to the anonymous reviewers for their helpful comments.
Ethics declarations
Conflict of interest
The authors declare that they have no conflict of interest.
Additional information
Publisher's Note
Springer Nature remains neutral with regard to jurisdictional claims in published maps and institutional affiliations.
About this article
Cite this article
Tong, Q., Wang, G., Chen, M. et al. Preparation and performance evaluation of novel magnetic porous carriers in fluidized bed bioreactor for wastewater treatment. Biodegradation 32, 677–695 (2021). https://doi.org/10.1007/s10532-021-09960-z
Received:

Accepted:

Published:

Issue Date:
Keywords
Biofilm carrier

Suspension polymerization

Fluidized bed bioreactor

Synthetic wastewater treatment