Abstract
Exploitation for trade is one of the biggest threats to many species, especially for marine fishes. Trade regulations should, therefore, be effective in helping conserve marine fish populations. The Convention of International Trade in Endangered Species of Wild Fauna and Flora (CITES), one of the few multilateral environmental agreements with enforcement capacity, has embraced a number of marine fishes in recent years. However, the impacts of such measures on wildlife trade have rarely been assessed. We conducted a case study of the dried seahorse (Hippocampus spp.) trade in Thailand to understand the trade of these species under CITES regulations. We carried out 203 semi-structured interviews with traders to estimate the economic scale of Thai seahorse trade, and compared perceived changes with official trade datasets. Even though most seahorses were incidentally caught, we estimated that dried seahorses could be worth US$26.5 million per year for Thai fishers. However, the total declared annual export value was only around US$5.5 million, and had decreased to US$1 million in 2013. Considering the economic value of seahorses, the large discrepancy between declared export volumes and catch estimates suggested that trade may be underreported. While official data shows the export volume decreased after the implementation of CITES listing in 2005, our respondents did not report a similar trend. In contrast, the prices of seahorses were reported to be increasing. Our study highlights the economic importance of marine fishes captured as bycatch and the importance of international and domestic management measures for the trade of bycatch species.
This is a preview of subscription content, log in to check access.
Access options
Buy single article
Instant access to the full article PDF.
US$ 39.95
Price includes VAT for USA
Subscribe to journal
Immediate online access to all issues from 2019. Subscription will auto renew annually.
US$ 199
This is the net price. Taxes to be calculated in checkout.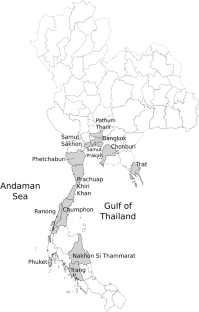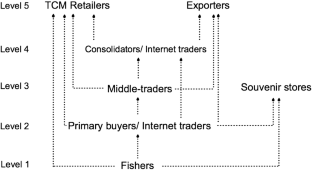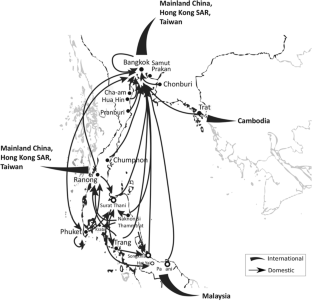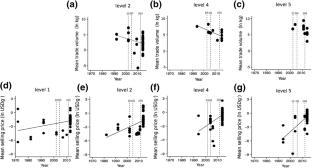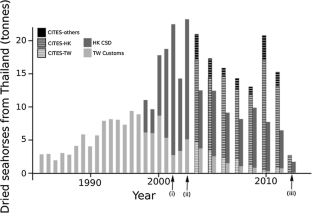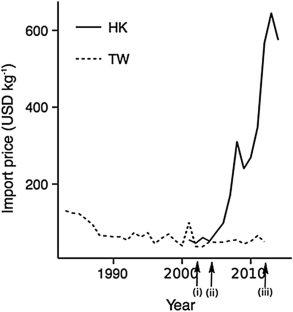 References
Aarts G, Poos JJ (2009) Comprehensive discard reconstruction and abundance estimation using flexible selectivity functions. ICES J Mar Sci J du Cons 66:763–771. https://doi.org/10.1093/icesjms/fsp033

Abensperg-Traun M (2009) CITES, sustainable use of wild species and incentive-driven conservation in developing countries, with an emphasis on southern Africa. Biol Conserv 142:948–963

Ahmed M, Boonchuwongse P, Dechboon W, Squires D (2007) Overfishing in the Gulf of Thailand: policy challenges and bioeconomic analysis. Environ Dev Econ 12:145. https://doi.org/10.1017/S1355770X06003433

Aiken KA, Andre Kong G, Smikle S et al (1999) The queen conch fishery on Pedro Bank, Jamaica: discovery, development, management. Ocean Coast Manag 42:1069–1081. https://doi.org/10.1016/S0964-5691(99)00063-0

Ardron JA, Rayfuse R, Gjerde K, Warner R (2014) The sustainable use and conservation of biodiversity in ABNJ: what can be achieved using existing international agreements? Mar Policy 49:98–108. https://doi.org/10.1016/j.marpol.2014.02.011

Aylesworth L, Phoonsawat R, Vincent ACJ (2017) Effects of indiscriminate fisheries on a group of small data-poor species in Thailand. ICES J Mar Sci. https://doi.org/10.1093/icesjms/fsx193

Beissinger SR, Bucher EH (1992) Can parrots be conserved through sustainable harvesting? Bioscience 42:164–173

Bennett N, Dearden P, Murray G, Kadfak A (2014) The capacity to adapt? Communities in a changing climate, environment, and economy on the northern Andaman coast of Thailand. Ecol Soc 19:5

Biernacki P, Waldorf D (1981) Snowball sampling: problems and techniques of chain referral sampling. Sociol Methods Res 10:141–163

Blundell AG, Mascia MB (2005) Discrepancies in reported levels of international wildlife trade. Conserv Biol 19:2020–2025. https://doi.org/10.1111/j.1523-1739.2005.00253.x

Branch TA, Jensen OP, Ricard D et al (2011) Contrasting global trends in marine fishery status obtained from catches and from stock assessments. Conserv Biol 25:777–786. https://doi.org/10.1111/j.1523-1739.2011.01687.x

Branch TA, Lobo AS, Purcell SW (2013) Opportunistic exploitation: an overlooked pathway to extinction. Trends Ecol Evol 28:409–413. https://doi.org/10.1016/j.tree.2013.03.003

Casale P (2010) Sea turtles in the Mediterranean: distribution, threats and conservation priorities. IUCN, Gland

Catarci C (2004) World markets and industry of selected commercially-exploited aquatic species with an international conservation profile. Food and Agriculture Organization of the United Nations, Rome

Challender DWS, Harrop SR, MacMillan DC (2015a) Towards informed and multi-faceted wildlife trade interventions. Glob Ecol Conserv 3:129–148. https://doi.org/10.1016/j.gecco.2014.11.010

Challender DWS, Harrop SR, MacMillan DC (2015b) Understanding markets to conserve trade-threatened species in CITES. Biol Conserv 187:249–259. https://doi.org/10.1016/j.biocon.2015.04.015

CITES AC26 (2012) Review of significant trade in specimens of Appendix II species

CITES (2016) Notification to the Parties No. 2016/018

CITES Resolution Conference 16.7 (2013) Non-detrimental findings

Cooney R, Jepson P (2006) The international wild bird trade: what's wrong with blanket bans? Oryx 40:18–23

Costello C, Ovando D, Hilborn R et al (2012) Status and solutions for the world's unassessed fisheries. Science 338:517–520. https://doi.org/10.1126/science.1223389

Dickson B (2013) Endangered species threatened convention: the past, present and future of CITES, the convention on international trade in endangered species of wild fauna and flora. Taylor & Francis, London

DoF (2015) Fisher census. http://www.platalay.com/boatsurvey2554/index.php. Accessed 30 Dec 2015

Dulvy N, Baum J, Clarke S, Domingo A (2008) You can swim but you can't hide: the global status and conservation of oceanic pelagic sharks and rays. Aquat Conserv Mar Freshw Ecosyst 18:459–482

Engler M (2008) The value of international wildlife trade. TRAFFIC Bull 22:4–5

FAO (2014) The state of world fisheries and aquaculture. Rome

Foster, S.J. and C.M. Apale. 2016. Exploitation, trade, conservation and management of seahorses in the Philippines. Project Seahorses and ZSL-Philippines, 40 pp

Foster S, Vincent A (2005) Enhancing sustainability of the international trade in seahorses with a single minimum size limit. Conserv Biol 19:1044–1050

Foster SJ, Wiswedel S, Vincent ACJ (2016) Opportunities and challenges for analysis of wildlife trade using CITES data—seahorses as a case study. Aquat Conserv Mar Freshw Ecosyst 26:154–172. https://doi.org/10.1002/aqc.2493

Foster SJ, Aylesworth L, Do HH et al (2017) Seahorse exploitation and trade in Viet Nam. Fish Cent Res Rep 25:50

Hutton J (2013) Who knows best? Controversy over unilateral stricter domestic measures. In: Hutton JM, Dickson B (eds) Endangered species threatened convention: the past, present and future of CITES, the convention on international trade in endangered species of wild fauna and flora. Routledge, London

International Labour Organization (2013) Employment practices and working conditions in Thailand's fishing sector. International Labour Organization, 105 pp

Kuo TC, Vincent A (2018) Assessing the changes in international trade of marine fishes under CITES regulations—a case study of seahorses. Mar Policy 88:48–57. https://doi.org/10.1016/j.marpol.2017.10.031

Laksanawimol P, Petpiroon S, Damrongphol P (2013) Trade of seahorses, Hippocampus spp. (Actinopterygii: Syngnathiformes: Syngnathidae), on the east coast of the Gulf of Thailand. Acta Ichthyol Piscat 43:229–235. https://doi.org/10.3750/AIP2013.43.3.07

Lawson JM, Foster SJ, Vincent ACJ (2017) Low bycatch rates add up to big numbers for a genus of small fishes. Fisheries 42:19–33. https://doi.org/10.1080/03632415.2017.1259944

Lee D, Smith K (2010) Testudostan: our post-cold war global exploitation of a noble tortoise. Bull Chicago Herpetol Soc 45:1–9

Lenzen M, Moran D, Kanemoto K et al (2012) International trade drives biodiversity threats in developing nations. Nature 486:109–112. https://doi.org/10.1038/nature11145

Leroy A, Galletti F, Chaboud C (2016) The EU restrictive trade measures against IUU fishing. Mar Policy 64:82–90. https://doi.org/10.1016/j.marpol.2015.10.013

Lurié A, Kalinina M (2015) Protecting animals in international trade: a study of the recent successes at the WTO and in free trade agreements. Am Univ Int Law Rev 30:431

Mejía E, Buitrón X, Peña-Claros M, Grogan J (2008) Big-leaf mahogany (Swietenia macrophylla) in peru, Bolivia and Brazil. In: International expert workshop on CITES non-detriment findings. Cancun, Mexico

Nijman V (2015) CITES-listings, EU eel trade bans and the increase of export of tropical eels out of Indonesia. Mar Policy 58:36–41. https://doi.org/10.1016/J.MARPOL.2015.04.006

O'Donnell KP, Molloy PP, Vincent ACJ (2012) Comparing fisher interviews, logbooks, and catch landings estimates of extraction rates in a small-scale fishery. Coast Manag 40:594–611. https://doi.org/10.1080/08920753.2012.727734

OECD (2000) Trade measures in multilateral environmental agreements. OECD Publishing, Paris

OECD (2015) OECD review of fisheries: country statistics, OECD review of fisheries: country statistics 2014

Perry AL, Lunn KE, Vincent ACJ (2010) Fisheries, large-scale trade, and conservation of seahorses in Malaysia and Thailand. Aquat Conserv Mar Freshw Ecosyst 20:464–475. https://doi.org/10.1002/aqc.1112

Phoonsawat R, Boonjorn N, Sinanuan T, et al (2015) Report on Thailand's actions addressing problems of Hippocampus spp. CITES SC66 Doc 31.1 A3.

Raymakers C, Hoover C (2002) Acipenseriformes: CITES implementation from Range States to consumer countries. J Appl Ichthyol 18:629–638. https://doi.org/10.1046/j.1439-0426.2002.00398.x

Recharte Uscamaita M, Bodmer R (2010) Recovery of the endangered giant otter Pteronura brasiliensis on the Yavarí-Mirín and Yavarí Rivers: a success story for CITES. Oryx 44:83. https://doi.org/10.1017/S0030605309990196

Robinson JE, Griffiths RA, St. John FAV, Roberts DL (2015) Dynamics of the global trade in live reptiles: shifting trends in production and consequences for sustainability. Biol Conserv 184:42–50. https://doi.org/10.1016/j.biocon.2014.12.019

Roe D, Mulliken T, Milledge S et al (2002) Making a killing or making a living? Wildlife trad, terade controls and rural livelihoods. Biodivers Livelihoods 59:1–109

Sadovy Y (2010) Humphead wrasse and illegal, unreported and unregulated fishing. SPC Live Reef Fish Inf Bull 19:19–20

Sadovy Y, Punt AE, Cheung W, et al (2007) Stock assessment approach for the Napoleon fish, Cheilinus undulatus, in Indonesia. A tool for quota-setting for poor-data fisheries under CITES Appendix II Non-Detriment Finding requirements. FAO Fish Circ No. 1023.

Shepherd CR, Nijman V (2007) The trade in bear parts from Myanmar: an illustration of the ineffectiveness of enforcement of international wildlife trade regulations. Biodivers Conserv 17:35–42. https://doi.org/10.1007/s10531-007-9228-9

Smith K, Behrens M, Schloegel LML et al (2009) Reducing the risks of the wildlife trade. Science 324:594–595. https://doi.org/10.1126/science.1174460

Smith MJ, Benítez-Díaz H, Clemente-Muñoz MÁ et al (2011) Assessing the impacts of international trade on CITES-listed species: current practices and opportunities for scientific research. Biol Conserv 144:82–91. https://doi.org/10.1016/j.biocon.2010.10.018

Sorice M, Oh C, Gartner T (2013) Increasing participation in incentive programs for biodiversity conservation. Ecol Appl 23:1146–1155

Srikosamatara S, Siripholdej B, Suteethorn V (1992) Wildlife trade in Lao PDR and between Lao PDR and Thailand. Nat Hist Bull Siam Soc 40:47

The World Bank (2016) GDP per capita. http://data.worldbank.org/indicator/NY.GDP.PCAP.CD. Accessed 16 May 2016

Thorbjarnarson J (1999) Crocodile tears and skins: international trade, economic constraints, and limits to the sustainable use of crocodilians. Conserv Biol 13:465–470. https://doi.org/10.1046/j.1523-1739.1999.00011.x

UNEP-WCMC (2013) CITES Trade Database. http://trade.cites.org/. Accessed 27 Apr 2016

Velázquez Gomar JO, Stringer LC (2011) Moving towards sustainability? An analysis of CITES' conservation policies. Environ Policy Gov 21:240–258. https://doi.org/10.1002/eet.577

Vincent ACJ, Sadovy de Mitcheson YJ, Fowler SL, Lieberman S (2013) The role of CITES in the conservation of marine fishes subject to international trade. Fish Fish 15:563–592. https://doi.org/10.1111/faf.12035

Willman R, Kelleher K, Arnason R, Franz N (2012) The sunken billions: the economic justification for fisheries reform. Mar Resour Econ 27:193–195

Wold C (1996) Multilateral environmental agreements and the GATT: conflict and resolution. Environ Law 26:841

Yasué M, Nellas A, Panes H, Vincent A (2015) Monitoring landed seahorse catch in a changing policy environment. Endanger Species Res 27:95–111
Acknowledgements
This is a contribution from Project Seahorse. We are grateful to all respondents for spending their time with the researchers and sharing their knowledge of seahorses in trade. We sincerely thank the Thai Department of Fisheries, Kasetsart University, and National Research Council of Thailand for their assistance in Thailand. Our Thai collaborators Praulai Nootmorn at Department of Fisheries, as well as Suchai Worachananant at Kasetsart University, provided invaluable support for this research. We also thank Andres Cisneros, Julia Lawson, Tse-Lynn Loh, Riley Pollom, and Tanvi Vaidyanathan who commented and gave suggestions for this manuscript. This research is supported by People's Trust for Endangered Species, Ocean Park Conservation Foundation Hong Kong, Guylian Belgian Chocolate, and anonymous donors.
Additional information
This article belongs to the Topical Collection: Biodiversity exploitation and use.
Communicated by Angus Jackson.
Electronic supplementary material
Below is the link to the electronic supplementary material.
About this article
Cite this article
Kuo, T., Laksanawimol, P., Aylesworth, L. et al. Changes in the trade of bycatch species corresponding to CITES regulations: the case of dried seahorse trade in Thailand. Biodivers Conserv 27, 3447–3468 (2018). https://doi.org/10.1007/s10531-018-1610-2
Received:

Revised:

Accepted:

Published:

Issue Date:
Keywords
Multilateral environmental agreement

Hippocampus spp.

Wildlife trade

Consumption value

Local knowledge