Abstract
Freshwater ascomycetes are the predominant fungal colonizers of ligno-cellulosic substrates submerged in freshwater habitats. Although considered important decomposers and a food resource in freshwater food webs, little is known about the influence of environmental factors on their geographical distribution patterns, species richness and community structure. We undertook a study of the distribution of freshwater lignolytic ascomycetes in the Madre de Dios River basin in Peru along an elevational gradient from the headwater regions dominated by the Inambari and Araza Rivers to the lowlands of the Madre de Dios River. The gradient extended from 218 to 3870 m; collections were made at low (<300 m), medium (300–1000 m) and high (>1000 m) elevations. Three separate collecting trips were conducted during the dry seasons over 3 years. Samples of submerged woody debris were returned to the University of Illinois where they were incubated in moist chambers and examined for the presence of sexual and asexual reproductive structures, which were used for identification. GPS location, altitude, water temperature and pH were measured at the time of collection. A total of 2187 vouchered fungal collections representing 268 fungal taxa were collected. One hundred and fifty-nine taxa were collected at low elevations, 201 at middle elevations and 56 at high elevations. Only 33 of 268 taxa occurred at all three elevational ranges. Canonical analyses of principal coordinates and Sørensons Similarity Index of species based on presence/absence data revealed different structuring of freshwater fungal communities at low, middle, and high elevations, indicating a change in species composition along the Andes to Amazon elevation gradient. Mantel's tests demonstrated that beta diversity is strongly impacted by both elevation and pH as rapid taxonomic turnover was associated with both these factors. Of 140 species found in their sexual reproductive state, only ten occurred at all three elevational ranges. The most commonly occurring species was Annulatascus velatisporus, a species with a worldwide distribution. Of 128 taxa found in their asexual reproductive state, 23 occurred at all three elevational ranges. The most commonly collected species was Candelabrum broccchiatum, also a species with a worldwide distribution. Most of the taxa reported from Peru have been reported previously from Asian and/or Australian freshwater tropical habitats. One hundred and three species are new records for South America and 137 species are new records for Peru. About 80 species found in Peru have a pan-tropical distribution. Whether these distribution patterns exist due to vicariance or geodispersal remains to be determined. This study indicates that the composition of fungal communities in mountainous areas is influenced by elevation and has implications for the effects of global warming.
Access options
Buy single article
Instant access to the full article PDF.
US$ 39.95
Tax calculation will be finalised during checkout.
Subscribe to journal
Immediate online access to all issues from 2019. Subscription will auto renew annually.
US$ 119
Tax calculation will be finalised during checkout.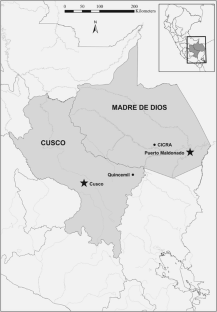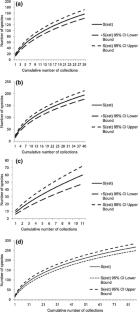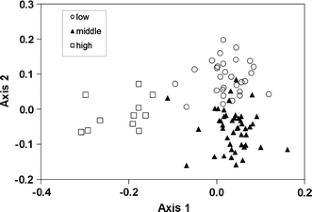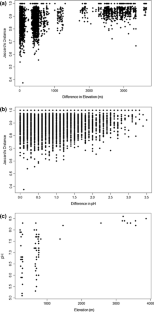 References
Anderson MJ, Wills TJ (2003) Canonical analysis of principal coordinates: a useful method of constrained ordination for ecology. Ecology 84:511–525

Bahram M, Põlme S, Kõljalg U, Zarre S, Tedersoo L (2012) Regional and local patterns of ectomycorrhizal fungal diversity and community structure along an altitudinal gradient in the Hyrcanian forests of northern Iran. New Phytol 193:465–473

Barbosa FR, Gusmao LFP, Raja HA, Shearer CA (2008) Annulatascus apiculatus sp. nov., a new freshwater ascomycete from the semi-arid Caatinga biome of Brazil. Mycotaxon 106:403–407

Barbosa FR, Gusmao LFP, Raja HA, Shearer CA (2013a) New species and new records of freshwater ascomycetes from Brazil and Costa Rica. Mycologia 105:335–343. doi:10.3852/12-054

Barbosa FR, Raja HA, Shearer CA, Gusmao LFP (2013b) Some freshwater fungi from the Brazilian semi-arid region, including two new species of hyphomycetes. Cryptogam Mycol 34:243–258

Bärlocher F (1987) Aquatic hyphomycete spora in 10 streams of New Brunswick and Nova Scotia. Can J Bot 60:76–79

Bärlocher F, Rosset J (1981) Aquatic hyphomycetes of two Black forest and two Swiss Jura streams. Trans Br Mycol Soc 76:479–483

Bärlocher F, Stewart M, Ryder DS (2011) Analyzing aquatic fungal communities in Australia: impacts of sample incubation and geographic distance from streams. Czech Mycol 63:113–132

Brako L, Zarucchi JL (1993) Catalogue of the flowering plants and gymnosperms of Peru. Missouri Botanical Garden, St Luis

Bryant JA, Lamanna C, Morlon H, Kerkhoff AJ, Enquist BJ, Green JL (2008) Microbes on mountainsides: contrasting elevational patterns of bacterial and plant diversity. Proc Natl Acad Sci USA 105:11505–11511

Bucher VVC, Pointing SB, Hyde KD, Reddy CA (2004) Production of wood decay enzymes, loss of mass, and lignin solubilization in wood by diverse tropical freshwater fungi. Microbiol Ecol 48:331–337

Cai L, Tsui CKM, Zhang K, Hyde KD (2002) Aquatic fungi from Lake Fuxian, Yunnan, China. Fungal Divers 9:57–70

Cai L, Zhang K, McKenzie EHC, Hyde KD (2003) Freshwater fungi from bamboo and wood submerged in the Liput River in the Philippines. Fungal Divers 13:1–12

Cai L, Hyde KD, Tsui CKM (2006) Genera of freshwater fungi. Fungal Diversity Research Series 18. Fungal Diversity Press, Hong Kong, p 261

Carvalho TP, Araujo Flores J, Espino J, Trevejo G, Ortega H, Jerep FC, Reis RE, Albert JS (2012) Fishes from the Lake Piedras River, Madre de Dios basin, Peruvian Amazon. Check List 8:973–1019

Colwell RK (2013) EstimateS: statistical estimation of species richness and shared species from samples. Version 9. User's Guide and application published at: http://purl.oclc.org/estimates

Colwell RK, Brehm G, Cardelús CL, Gilman AC, Longino JT (2008) Global warming, elevational range shifts, and lowland biotic attrition in the wet tropics. Science 332:258–261

Cordier T, Robin C, Capdevielle X, Fabreguettes O, Desprez-Loustau ML, Vacher C (2012) The composition of phyllosphere fungal assemblages of European beech (Fagus sylvatica) varies significantly along an elevation gradient. New Phytol 196:510–519

Cornejo F, Janovec JP, Tobler M (2006) Floristic diversity and composition of terra firma and seasonally inundated palm swamp forest in the Palm Real watershed in Lower Madre de Dios, Peru. J Bot Res Inst Tex 22:615–633

Cox CB, Moore PD (2010) Biogeography: an ecological and evolutionary approach. Wiley, USA

Cruz ACR, Gusmao LFP (2009) Fungos conidiais na Caatinga: espécies lignícolas. Acta Bot Bras 23:1133–1144

Cruz ACR, Gutiérrez AH, Gusmao LFP (2008) O gênero Exserticlava (Fungo Anamorfo –Hyphomycetes) no Brasil. Revista Brasileira de Botânica 31:357–361

Darwin C (1839) Journal of researches into the geology and natural history of the various countries visited by H.M.S. Beagle. Henry Colburn, London

Darwin C (1859) On the origin of species by means of natural selection, or the preservation of favoured races in the struggle for life, 1st edn. London

Davey ML, Heegaard E, Halvorsen R, Kauserud H, Ohlson M (2012) Amplicon-pyrosesequencing-based detection of compositional shifts in bryophyte-associated fungal communities along an elevational gradient. Mol Ecol 22:368–383

Fallah PM (1999) Ascomycetes from North temperate lakes in Wisconsin. Dissertation. University of Illinois at Urbana-Champaign, p 190

Ferrer A, Shearer CA (2005) New records and new species of Canalisporium from aquatic habitats in Panama. Mycotaxon 93:179–188

Fierer N, McCain CM, Meir P, Zimmermann M, Rapp JM, Silman MR, Knight R (2011) Microbes do not follow the elevational diversity patterns of plants and animals. Ecology 92:797–804

Fiuza PO, Gusmao LFP (2013) Ingoldian fungi from the semi-arid Caatinga biome of Brazil. Mycosphere 4:1133–1150

Foster RB (1990) The floristic composition of the Rio Manu floodplain forest. In: Gentry AH (ed) Four neotropical rainforests. Yale University Press, New Haven, pp 99–111

Foster RB, Parker T, Gentry AH, Emmons LH, Chiccon A, Schulenberg T, Rodrigues L, Lamas G, Ortega H, Ichochea J, Wust W, Romo M, Alban Castillo J, Phillips O, Reynel C, Kratter A, Donahue P, Barkley L (1994) The Tambopata-Candamo-Rio Heath Region of Southeastern Peru: a biological assessment. University of Chicago Press, Chicago

Fryar SC, Booth W, Davies J, Hodgkiss IJ, Hyde KD (2004a) Distribution of fungi on wood in the Tutong River, Brunei. Fungal Divers 17:17–38

Fryar SC, Davies J, Booth W, Hodgkiss IJ, Hyde KD (2004b) Succession of fungi on dead and live wood in brackish water. Mycologia 96:219–225

Geml J, Pastor N, Fernandez L, Pacheco S, Semenova TA, Becerra AG, Wicaksono CY, Nouhra ER (2014) Large-scale fungal diversity assessment in the Andean Yungas forests reveals strong community turnover among forest types along an altitudinal gradient. Mol Ecol 23:2452–2472

Godeas AM, Arambarri AM (2007) Hifomicetes lignícolas de Tierra del Fuego (Fungi Imperfecti, Hyphomycetales). Boletín de la Sociedad Argentina de Botánica 42:59–69

Goh TK, Hyde KD (1996) Biodiversity of freshwater fungi. J Ind Microbiol Biotechnol 17:328–345

Goh TK, Hyde KD (1999) Fungi on submerged wood and bamboo in the Plover Cove Reservoir, Hong Kong. Fungal Divers 3:57–85

Goh TK, Tsui CKM (2003) Key to common dematiaceous hyphomycetes from freshwater In: Hyde KD and Tsui CKM (eds) Freshwater mycology. Fungal Diversity Research Series 10, pp 325–343

Gómez-Hernández M, Williams-Linera G, Guevara R, Lodge DJ (2012) Patterns of macromycete community assemblage along an elevation gradient: options for fungal gradient and metacommunity analyses. Biodivers Conserv 21:2247–2268

González M, Chavarría A (2005) Some freshwater ascomycetes from Mexico. Mycotaxon 91:315–322

Gorzelak MA, Hambelton S, Massicotte HB (2012) Community structure of ericoid mycorrhizas and root-associated fungi of Vaccinium membranaceum across an elevation gradient in the Canadian Rocky Mountains. Fungal Ecol 5:36–45

Gulis V, Kuehn KA, Suberkropp K (2006) The role of fungi in carbon and nitrogen cycles in freshwater ecosystems. Fungi in Biogeochemical Cycles. Cambridge University Press, Cambridge

Guo Q, Kelt DA, Sun Z, Liu H, Hu L, Ren H, Wen J (2013) Global variation in elevation diversity patterns. Sci Rep. doi:10.1038/srep03007

Ho WH, Hyde KD, Hodgkiss IJ, Yanna (2001) Fungal communities on submerged wood from streams in Brunei, Hong Kong, and Malaysia. Mycol Res 105:1492–1501

Ho WH, Yanna, Hyde KD, Hodgkiss IJ (2002) Seasonaility and sequential occurrence of fungi on wood submerged in Tai Po Kau forest streams, Hong Kong. Fungal Divers 10:21–43

Householder JE, Janovec JP, Tobler MW, Page S, Lähteenoja O (2012) Peatlands of the Madre de Dios River of Peru: distribution, geomorphology, and habitat diversity. Wetlands 32:359–368

Hu D, Cai L, Chen H, Bahkali AH, Hyde KD (2010) Fungal Diversity on submerged wood in a tropical stream and an artifical lake. Biodivers Conserv 19:3799–3808

Hu D, Cai L, Joned EBG, Zhang H, Boonyuen N, Hyde KD (2014) Taxonomy of filamentous asexual fungi from freshwater habitats, links to sexual morphs and their phylogeny. In: Jones EBG, Hyde KD, Pang K-L (eds) Freshwater fungi and fungal-like organisms. Walter de Gruyter, Berlin, pp 109–131

Humboldt Av, Bonpland Ad (1805–1834) Voyage de Humboldt et Bonpland aux régions équinoxiales du Nouveau Continent

Hyde KD, Goh TK (1997) Fungi on submerged wood in a small stream on Mt Lewis, North Queensland, Australia. Mulleria 10:145–157

Hyde KD, Goh TK (1998a) Fungi on submerged wood in Lake Barrine, north Queensland, Australia. Mycol Res 102:739–749

Hyde KD, Goh TK (1998b) Fungi on submerged wood in the Riviere St Marie-Louis, the Seychelles. S Af J Bot 64:330–336

Hyde KD, Goh TK, Steinke TD (1998) Fungi on submerged wood in the Palmiet River, Durban, South Africa. S Af J Bot 64:151–162

Hyde KD, Jones E, Liu JK, Ariyawansa H, Boehm E, Boonmee S, Braun U, Chomnunti P, Crous PW, Dai DQ, Diederich P, Dissanayake A, Doilom M, Doveri F, Hongsanan S, Jayawardena R, Lawresy JD, Li YM, Liu YX, Lücking R, Monkai J, Muggia L, Nelsen MP, Pang KL, Phookamsak R, Senanayake IC, Shearer CA, Suetrong S, Tanaka K, Thambugala KM, Wijayawardene NN, Wikee S, Wu HX, Zhang Y, Aguirre-Hudson B, Alias SA, Aptroot A, Bahkali AH, Bezzera JL, Bhat DJ, Camporesi E, Chukeatirote E, Gueidan C, Hawksworth DL, Hirayama K, De Hoog S, Kang JC, Knudsen K, Li WJ, Li XH, Liu ZY, Mapook A, McKenzie EH, Miller AN, Mortimer PE, Phillips AJL, Raja HA, Scheuer C, Schumm F, Taylor JE, Tian Q, Tibpromma S, Wanasinghe DN, Wang Y, Xu JC, Yacharoen S, Yan JY, Zhang M (2013) Families of Dothideomycetes. Fungal Divers 63:1–313. doi:10.1007/s13225-013-0263-4

Ignatov II, Janovec JP, Centeno P, Tobler M, Grados J, Lamas G, Kitching IJ (2011) Patterns of richness, composition, and distribution of Sphingidae moths along an elevational gradient in the Andes-Amazon region of southeastern Peru. Ann Entomol Soc Am 104:68–76

Inderbitzin P, Subbarao KV (2014) Verticillium systematics and evolution: how confusion impedes Verticillium wilt management and how to resolve it. Phytopath 104:564–574

Inderbitzin P, Bostock RM, Davis RM, Usami T, Platt HW, Subbarao KV (2011) Phylogenetics and taxonomy of the fungal vascular wilt pathogen Verticillium, with the descriptions of five new species. PLoS One 6:e28341. doi:10.1371/journal.pone.0028341

Jones EBG, Pang KL (2012) Tropical aquatic fungi. Biodivers Conserv 21:2403–3423

Jones EBG, Sakayaroj J, Suetrong S, Somrithipol S, Pang KL (2009) Classification of marine Ascomycota, anamorphic taxa and Basidiomycota. Fungal Divers 35:1–187

Krauss GJ, Solé M, Krauss G, Schlosser D, Wesenberg D, Bärlocher F (2011) Fungi in freshwaters: ecology, physiology and biochemical potential. FEMS Microbiol Rev 35:620–651

Legendre P, Legendre L (1988) Numerical ecology. Second English edition. Elsevier, New York, p 853

Lomolino MV, Riddle BR, Whittaker RJ, Brown JH (2010) Biogeography. Sinauer Associates, Incorporated, Sunderland

Luo J, Yin JF, Cai L, Zhang K, Hyde KD (2004) Freshwater fungi in Lake Dianchi, a heavily polluted lake in Yunnan, China. Fungal Divers 16:93–112

Magurran AE (2004) Ecological diversity and its measurement. Princeton University Press, New Jersey

Majestyk P, Janovec JP (2004) Contributions to the moss flora of the Amazonian lowlands of Madre de Dios, Peru. Sida. Contrib Bot 21:1231–1238

Mantel N (1967) The detection of disease clustering and a generalized regression approach. Cancer Res 27:209–220

Marques MFO, Barbosa FR, Gusmao LFP, Castañeda-Ruiz RF, Maia LC (2007) Conidial fungi from the semi-arid Caatinga biome of Brazil. Cubasina microspora sp. nov., a note on C. albofusca, and some new records for South America. Mycotaxon 102:17–23

Matsushima T (1975) Icones microfungorum: a Matsushima Lectorum. Kobe, Japan

Matsushima T (1993) Mycological Memoirs No 7. Published by the author, Kobe

McCain CM, Grytnes J-A (2010) Elevational gradients in species richness. Encyclopedia of life sciences (ELS). Wiley, Chichester. doi:10.1002/9780470015902.a0022548

Meier CL, Rapp J, Bowers RM, Silman M, Fierer N (2010) Fungal growth on a common wood substrate across a tropical elevation gradient: temperature sensitivity, community composition, and potential for above-ground decomposition. Soil Biol Biochem 42:1083–1090

Myers N, Mittermeler RA, Mittermeler CG, Da Fonseca GAB, Kent J (2000) Biodiversity hotspots for conservation priorities. Nature 403:853–858

Nilsson S (1962) Some aquatic hyphomycetes from South America. Svensk Botanisk Tidskrift Utgifven af Svenska Botaniska Foreningen 56:351–361

Oksanen JF, Blanchet G, Kindt R, Legendre P, Minchin PR, O'Hara RB, Simpson GL, Solymos P, Stevens MHH, Wagner H (2015) Vegan: community ecology package. R package version 2.2-1. http://CRAN.R-project.org/package=vegan

Pitman NCA, Terborgh J, Silman MR, Nuez P (1999) Tree species distributions in an upper Amazonian forest. Ecology 80:2651–2661

Pitman NCA, Terborgh JW, Silman MR, Nunez P, Neill DA, Ceron CE, Palacios WA, Aulestia M (2001) Dominance and distribution of tree species in upper Amazonian terra firme forests. Ecology 82:2101–2117

R Core Team (2014). R: a language and environment for statistical computing. R Foundation for Statistical Computing, Vienna. http://www.R-project.org/

Rahbek C (2005) The role of spatial scale and the perception of large-scale species–richness patterns. Ecol Lett 8:224–239

Raja HA, Schmit JP, Shearer CA (2009) Latitudinal, habitat and substrate distribution patterns of freshwater ascomycetes in the Florida Peninsula. Biodivers Conserv 18:419–455

Raja HA, Miller AN, Shearer CA (2012) Freshwater ascomycetes: natipusillaceae, a new family of tropical fungi, including Natipusilla bellaspora sp. nov. from the Peruvian Amazon. Mycologia 104:569–573

Raja HA, Oberlies NH, Figueroa M, Tanaka K, Hirayama K, Hashimoto A, Miller AN, Zelski SE, Shearer CA (2013) Freshwater ascomycetes: Minutisphaera (Dothideomycetes) revisited, including one new species from Japan. Mycologia 105:959–976

Raviraja NS, Sridhar KR, Bärlocher F (1998) Fungal species richness in Western Ghat streams (southern India): is it related to pH, temperature or elevation? Fungal Divers 1:179–191

Rayner ADM, Boddy L (1988) Fungal decomposition of wood: its biology and ecology. Willey, London, p 587

Ryberg M, Andreasen M, Björk RG (2011) Weak habitat specificity in ectomycorrhizal communities associated with Salix herbacea and Salix polaris in alpine tundra. Mycorrhiza 21:289–296

Samuels G (1996) Trichoderma: a review of biology and systematics of the genus. Mycol Res 100:923–935

Schmidt SK, Sobieniak-Wiseman LC, Kageyama SA, Halloy SRP, Schadt CW (2008) Mycorrhizal and dark-septate fungi in plant roots above 4270 meters elevation in the Andes and rocky mountains. Arct Antarct Alp Res 40:576–583

Schoenlein-Crusius IH (2002) Aquatic hyphomycetes from cerrado regions in the state of Sao Paulo, Brazil. Mycotaxon 81:457–462

Schoenlein-Crusius IH, Grandi RAP (2003) The diversity of aquatic hyphomycetes in South America. Braz J Microbiol 34:183–193

Seifert K, Morgan-Jones G, Gams W, Kendrick B (2011) Genera of hyphomycetes. CBS Biodiv Ser 9:997

Shearer CA (1972) Fungi of the Chesapeake Bay and its tributaries. III. The distribution of wood-inhabiting ascomycetes and fungi imperfecti of the Patuxent River. Am J Bot 59:961–969

Shearer CA (1993) The freshwater ascomycetes. Nova Hedwig 56:1–33

Shearer CA (2001) The distribution of freshwater filamentous ascomycetes. In: Misra JK, Horn BW, Robert W (eds) Lichtwardt Commemoration. Trichomycetes and other fungal groups. Science Publishers, Plymouth, pp 225–292

Shearer CA, Raja HA (2014) Freshwater ascomycetes and their Anamorphs. http://fungi.life.illinois.edu/. Accessed May 11 2014

Shearer CA, Webster J (1985) Aquatic hyphomycete communities in the river Teign. I. Longitudinal distribution patterns. Trans Br Mycol Soc 84:489–501

Shearer CA, Anderson JL, Pringle CM (2001) Is there a pantropical freshwater ascomycota? Mycological society of America, annual meeting, Salt Lake City, Utah. Phytopath 91:S123

Shearer CA, Langsam DM, Longcore JE (2004) Fungi in freshwater habitats. In: Mueller GM, Bills GF, Foster MS (eds) Measuring and monitoring biological diversity: standard methods for fungi. Smithsonian Institution Press, Washington, pp 513–531

Shearer CA, Descals E, Kohlmeyer B, Kohlmeyer J, Marvanova L, Padgett D, Porter D, Raja HA, Schmit JP, Thorton HA, Voglymayr H (2007) Fungal biodiversity in aquatic habitats. Biodivers Conserv 16:49–67

Silva P, Grandi RAP (2008) Hyphomycetes sobre o folhedo de Caesalpinia echinata Lam. com duas novas citações para o Brasil. Hoehnea 35:477–488

Simonis JL, Raja HA, Shearer CA (2008) Extracellular enzymes and soft rot decay: are ascomycetes important degraders in fresh water. Fungal Divers 31:135–146

Sivichai S, Jones EBG, Hywel-Jones N (2000) Fungal colonisation of wood in a freshwater stream Khao Yai National Park, Thailand. Fungal Divers 5:71–88

Sivichai S, Jones EBG, Hywel-Jones N (2002) Fungal colonisation of wood in a freshwater stream at Tad Ta Phu, Khao Yai National Park, Thailand. Fungal Divers 10:113–129

Smouse PE, Long JC, Sokal RS (1986) Multiple regression and correlation extensions of the Mantel test of matrix correspondence. Syst Zool 35:627–632

Sørenson T (1948) A method of establishing groups of equal amplitude in plant sociology based on similarity of species content and its application to analyses of the vegetation on Danish commons. Biologiske Skrifter Kongelige Danske Videnskaberenes Selskab 5:1–34

Sridhar SR, Karamchand KS, Hyde KD (2010) Wood-inhabiting filamentous fungi in 12 high-altitude streams of the Western Ghats by damp incubation and bubble chamber incubation. Mycoscience 51:104–115

Terborgh J, Andresen E (1998) The composition of Amazonian forests: patterns at local and regional scales. J Trop Ecol 14:645–664

Tobler M, Janovec JP, Cornejo F (2010) Frugivory and seed dispersal by the lowland Tapir, Tapir terrestris in the Peruvian Amazon. Biotropica 42:215–222

Tsui CKM, Hyde KD, Hodgkiss IJ (2000) Biodiversity of fungi on submerged wood in Hong Kong streams. Aquat Microb Ecol 21:289–298

Tsui CKM, Hyde KD, Hodgkiss IJ (2001a) Colonization patterns of wood-inhabiting fungi on baits in Hong Kong rivers, with reference to the effects of organic pollution. Antonie Van Leeuwenhoek 79:33–38

Tsui CKM, Hyde KD, Hodgkiss IJ (2001b) Longitudinal and temporal distribution of freshwater ascomycetes and dematiaceous hyphomycetes on submerged wood in the Lam Tsuen River, Hong Kong. J N Am Benthol Soc 20:533–549

Unterseher M, Gazis R, Chaverri P, Guarniz CFG, Tenorio DHZ (2013) Endophytic fungi from Peruvian highland and lowland habitats form distinctive and host plant-specific assemblages. Biodivers Conserv 22:999–1016

Vijaykrishna D, Hyde KD (2006) Inter and intra stream variation of lignicolous freshwater fungi in tropical Australia. Fungal Divers 21:203–224

Voglymayr H (2000) Die aero-aquatischen Pilze des Sauwaldgebietes. Beitr. Naturk. Oberösterreichs 9:705–728

Volkmann-Kohlmeyer B, Kohlmeyer J (1996) How to prepare truly permanent microscope slides. Mycologist 10:107–108

von May R, Jacobs JM, Santa-Cruz R, Valdivia J, Huamàn JM, Donnelly MA (2010) Amphibian community structure as a function of forest type in Amazonian Peru. J Trop Ecol 26:509–519

Wallace AR (1869) The Malay Archipelago: The land of the Orangutan and the bird of paradise. A narrative of travel with studies of man and nature, vol 1. Macmillan & Co, London

Wallace AR (1876) The geographical distribution of animals with a study of the relations of living and extinct faunas as elucidating the past changes of the Earths surface, vol 1–2. Macmillan & Co, London

Wood-Eggenschwiler S, Bärlocher F (1985) Geographical distribution of Ingoldian fungi. Verhandlungen der internationalen Vereinigung für Limnologie 22:2780–2785

Yamaguchi K, Tsurumi Y, Suzuki R, Chuaseeharonnachai C, Sri-Indrasutdhi V, Boonyuen N, Okane I, Suzuki KI, Nakagiri A (2012) Trichoderma matsushimae and T. aeroaquaticum: two aero-aquatic species with Pseudaegerita-like propagules. Mycologia 104:1109–1120

Young K, Leon B (2000) Biodiversity conservation in Peru's eastern montane forest. Mt Res Dev 20:208–2011

Zelski SE, Raja HA, Miller AN, Barbosa FR, Shearer CA (2011a) Longicollum biappendiculatum gen. et sp. nov., a new freshwater ascomycetes from the Neotropics. Mycosphere 2:539–545

Zelski SE, Raja HA, Miller AN, Shearer CA (2011b) Chaetorostrum quincemilensis, gen. et sp. nov., a new freshwater ascomycete and its Taeniolella-like anamorph from Peru. Mycosphere 2:593–600

Zelski SE, Balto JA, Christine Do, Raja HA, Miller AN, Shearer CA (2014) Phylogeny and morphology of dematiaceous freshwater microfungi from Perú. IMA Fungus 5:425–438

Zelski SE, Raja HA, Miller AN, Shearer CA (2015) Conioscypha peruviana sp. nov., its phylogenetic placement based on 28S rRNA gene, and a report of Conioscypha gracilis comb. nov. from Peru. Mycoscience (in press)

Zhang H, Jones GEB, Zhou DQ, Bahkali AH, Hyde KD (2011) Checklist of freshwater fungi in Thailand. Cryptogam Mycol 32:199
Acknowledgments
The authors are grateful for the financial support of the National Science Foundation (NSF DEB 08-44722). Any opinions, findings, and conclusions or recommendations expressed in this publication are those of the authors and do not necessarily reflect the views of the National Science Foundation. The National Park Service was not involved in this study, JP Schmit's address is for identification purposes only. We appreciate the laboratory assistance of University of Illinois undergraduates Julia Balto, Daniel Chavez, Christine Do, Jess Endres, Austin Meyer, and Zach Weber, without which this work could not have been completed. We thank Dr. Flavia Barbosa for her help with the list of Brazilian freshwater fungi. We thank Carlos Salvador for accompanying us on one collection trip. John Janovec wishes to acknowledge generous funding from the Discovery Fund of Fort Worth, Texas, the Gordon and Betty Moore Foundation, the U.S. National Science Foundation (Grant No. 0717453), and the Peruvian Programa de Ciencia y Tecnologia—FINCYT Grant No. PIBAP-2007-005, all of which contributed to, in one way or another, the logistics required for his involvement in and support of the fieldwork required for this study. He also thanks the Botanical Research Institute of Texas (BRIT) for previous institutional support, former BRIT staff members Renan Valega and Jason Wells, for logistical assistance during various phases of field research, and Josefina Takahashi and Alfonso Lizarraga of the Facultad de Ciencias Ambientales of the Universidad Cientifica del Sur for current institutional support. We also thank the Asociación para la Conservación de la Cuenca Amazónica (ACCA) and their staff in charge of managing the Los Amigos Biological Station and Conservation Concession in Madre de Dios, Peru; Community members of the town of Quincemil in the District of Camanti, Department of Cuzco, who provided support that facilitated access to and collections in various watersheds in the region. We thank the Dirección General de Flora y Fauna Silvestre (DGFFS) for providing research and export permits that enabled this work in Peru.
Additional information
Communicated by Dirk Sven Schmeller.
Electronic supplementary material
Below is the link to the electronic supplementary material.
About this article
Cite this article
Shearer, C.A., Zelski, S.E., Raja, H.A. et al. Distributional patterns of freshwater ascomycetes communities along an Andes to Amazon elevational gradient in Peru. Biodivers Conserv 24, 1877–1897 (2015). https://doi.org/10.1007/s10531-015-0911-y
Received:

Revised:

Accepted:

Published:

Issue Date:
Keywords
Aquatic

Distribution

Elevation

Fungi

Neotropics

Submerged wood