Abstract
When protected carnivores harm people's livelihoods, conservationists often seek non-lethal mitigation strategies. Large carnivore translocation is one such strategy but it has shown limited success. Many reported examples used methods that likely contributed to their failure. We conducted six leopard (Panthera pardus) translocations (three males, three females) within Namibia to test specific criteria for improved protocols. We moved leopards 402.7 km (SD = 279.6 km, range 47–754 km). Overall translocation success, using strict criteria, was 67 % and increased to 83 % when post-release conflict was not considered in this assessment. Four individuals successfully established new territories after exploratory periods of <2 months. One female died in a road accident shortly after release and a male resumed killing livestock that were illegally herded within a protected area. Both surviving females produced cubs—the ultimate sign of success. When compared with resident leopards (six males, six females), translocated individuals showed no significant difference in range behaviour, survivorship or likelihood of conflict. At their capture sites, livestock depredation ceased for a minimum of 16 months, thus at least temporarily alleviating conflict. We used our successful protocol to develop a translocation suitability model for determining appropriate release sites. For Namibia, this model predicts potential recipient habitat of 117,613 km2, an area sufficient to support up to 87 leopard translocations. Where alternative conservation strategies have failed and managers decide to proceed with translocations, we recommend the application of our conservative protocol to identify the most suitable recipient locations. Our study demonstrates the potential value of translocation under specific circumstances and as part of a larger conflict management repertoire. Our findings are useful for management of other large carnivores and conflict wildlife.
Access options
Buy single article
Instant access to the full article PDF.
US$ 39.95
Tax calculation will be finalised during checkout.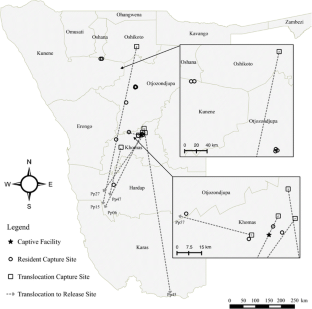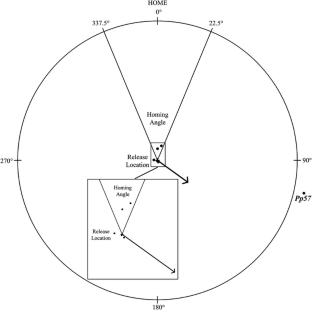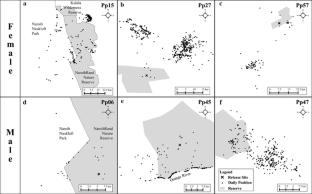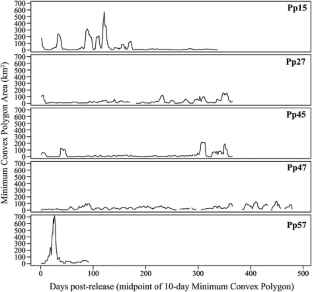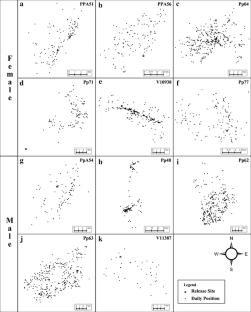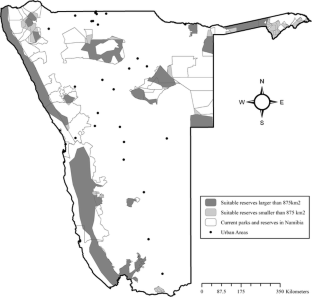 References
Agostinelli C, Lund U (2013) R package 'circular': circular statistics (version 0.4-7)

Athreya VR, Thakur SS, Chaudhuri S, Belsare AV (2007) Leopards in human-dominated areas: a spillover from sustained translocations into nearby forests? J Bombay Nat Hist Soc 104:45–50

Athreya V, Odden M, Linnell JDC, Karanth KU (2011) Translocation as a tool for mitigating conflict with leopards in human-dominated landscapes of India. Conserv Biol 25:133–141

Athreya V, Odden M, Linnell JDC, Krishnaswamy J, Karanth U (2013) Big cats in our backyards: persistence of large carnivores in a human dominated landscape in India. PLoS One. doi:10.1371/journal.pone.0057872

Bailey TN (1993) The African leopard: a study of the ecology and behaviour of a solitary felid. Columbia University Press, New York

Bradley EH, Pletscher DH, Bangs EE, Kunkel KE, Smith DW, Mack CM, Meier TJ, Fontaine JA, Niemeyer CC, Jimenez MD (2005) Evaluating wolf translocation as a nonlethal method to reduce livestock conflicts in the Northwestern United States. Conserv Biol 9:1498–1508

Caro TM, Young CR, Cauldwell AE, Brown DDE (2009) Animal breeding systems and big game hunting: models and application. Biol Conserv 142:909–929

EIS (2014) Environmental Information Service Namibia online database. http://www.the-eis.com Accessed 29 June 2014

ESRI (2013) ArcGIS Desktop: Release 10.2. Environmental Systems Research Institute, Redlands

Fattebert J, Dickerson T, Balme G, Slotow R, Hunter L (2013) Long-distance natal dispersal in leopard reveals potential for a three-country metapopulation. S Afr J Wildl Res 43:61–67

Fies ML, Martin DD, Blank GT Jr (1987) Movements and rates of return of translocated black bears in Virginia. Ursus 7:369–372

Fischer J, Lindenmayer DB (2000) An assessment of the published results of animal relocations. Biol Conserv 96:1–11

Fontúrbel FE, Simonetti JA (2011) Translocations and human-carnivore conflicts: problem solving or problem creating? Wildl Biol 17:217–224

Goodrich JM, Miquelle DG (2005) Translocation of problem Amur tigers Panthera tigris altaica to alleviate tiger-human conflicts. Oryx 39:1–4

Gusset M, Stewart GB, Bowler DE, Pullin AS (2010) Wild dog reintroductions in South Africa: a systematic review and cross-validation of an endangered species recovery programme. J Nat Conserv 18:230–234

Hamilton PH (1981) The leopard Panthera paradus and the cheetah Acinonyx jubatus in Kenya. Report for the U.S. Fish & Wildlife Service and The Government of Kenya, Nairobi

Hayward MW, Adendorff J, Moolman L, Hayward GJ, Kerley GIH (2006) The successful reintroduction of leopard Panthera pardus to the Addo Elephant National Park. Afr J Ecol 45:103–104

Hebblewhite M, Miquelle DG, Murzin AA, Aramilev VV, Pikunov DG (2011) Predicting potential habitat and population size for reintroduction of the far Eastern leopards in the Russian Far East. Biol Conserv 144:2403–2413

Houser A, Gusset M, Bragg CJ, Boast LK, Somers MJ (2011) Pre-release hunting training and post-release monitoring are key components in the rehabilitation of orphaned large felids. S Afr J Wildl Res 41:11–20

Inskip C, Zimmermann A (2009) Human-felid conflict: a review of patterns and priorities worldwide. Oryx 43:18–34

IUCN (International Union for Conservation of Nature) & UNEP (United Nations Environment Programme) (2014) The World Database on Protected Areas (WDPA). UNEP-WCMC. Cambridge. http://www.protectedplanet.net. Accessed 29 June 2014

Kenward R (2001) A manual for wildlife radio-tagging. Academic Press, San Diego, London

Kerth G, Gusset M, Garbely J, König B, Gabanapelo T, Schiess-Meier M (2013) Genetic sexing of stock-raiding leopards: not only males to blame. Conserv Genet Resour. doi:10.1007/s12686-013-9979-4

Leighton FA (2002) Health risk assessment of the translocation of wild animals. Rev Sci Tech Off Int Epizoot 21:187–195

Lemeris Jr. JR (2013) Identifying areas of socio-ecological value for the translocation of perceived conflict cheetah (A. jubatus) and leopard (P. pardus) in Namibia. M.Sc. thesis, Duke University

Lemeris Jr. JR (2015) CaTSuiT for leopard. http://www.arcgis.com/home/item.html?id=689e9daab619400c875905e9fb3a16d5

Lindsey PA, du Toit JT, Mills MGL (2004) Area and prey requirements of African wild dogs under varying habitat conditions: implications for reintroductions. S Afr J Wildl Res 34:77–86

Linnell JDC, Aanes R, Swenson JE, Odden J, Smith ME (1997) Translocation of carnivores as a method for managing problem animals: a review. Biodivers Conserv 6:1245–1257

Maciejewski K, Kerley GIH (2014) Understanding tourists' preference for mammal species in private protected areas: is there a case for extralimital species for ecotourism? PLoS One. doi:10.1371/journal.pone.0088192

Massei G, Roger J, Quy A, Gurney J, Cowan DP (2010) Can translocations be used to mitigate human–wildlife conflicts? Wildl Res 37:428–439

Ministry of Environment and Tourism (MET) (2012) Regulations for large carnivores in captivity: nature conservation ordinance, 1975. Government Gazette of the Republic of Namibia No. 4911, Windhoek, Namibia

Mondal K, Bhattacharjee S, Gupta S, Sankar K, Qureshi Q (2013) Home range and resource selection of 'problem' leopards trans-located to forested habitat. Curr Sci 105:338–345

Namibia Statistics Agency (2012) Namibia 2011: population & housing census main report. Windhoek, Namibia. http://www.nsa.org.na/files/downloads/Namibia%202011%20Population%20and%20Housing%20Census%20Main%20Report.pdf. Accessed 29 June 2014

Nams VO (1990) LOCATE II. Pacer Computer Software, Truto

Nowell K, Jackson P (1996) Wild cats: status survey and conservation action plan. IUCN Publications, Cambridge, London

Odden M, Athreya V, Rattan S, Linnell JDC (2014) Adaptable neighbours: movement patterns of GPS-collared leopards in human dominated landscapes in India. PLoS One. doi:10.1371/journal.pone.0112044

Ogada MO, Woodroffe R, Oguge NO, Frank LG (2003) Limiting depredation by African carnivores: the role of livestock husbandry. Conserv Biol 17:1521–1530

Packer C, Kosmala M, Cooley HS, Brink H, Pintea L, Garshelis D, Purchase G, Strauss M, Swanson A, Balme G, Hunter L, Nowell K (2009) Sport hunting, predator control and conservation of large carnivores. PLoS One. doi:10.1371/journal.pone.0005941

Pollock KH, Winterstein SR, Bunck CM, Curtis PD (1989) Survival analysis in telemetry studies: the staggered entry design. J Wildl Manag 53:7–15

Purchase GK (1998) An assessment of the success of a cheetah re-introduction project in Matusadona National Park. M.Sc. thesis, University of Zimbabwe

R Core Team (2014) R: a language and environment for statistical computing. R Foundation for Statistical Computing, Vienna

Riley SJ, Aune K, Mace RD, Madel MJ (1994) Translocation of nuisance grizzly bears in Northwestern Montana. Ursus 9:567–573

Ripple WJ, Estes JA, Beschta RL, Wilmers CC, Ritchie EG, Hebblewhite M, Berger J, Elmhagen B, Letnic M, Nelson MP, Schmitz OJ, Smith DW, Wallach AD, Wirsing AJ (2014) Status and ecological effects of the world's largest carnivores. Science 343:151–162

Ruth TK, Logan KA, Sweanor LL, Hornocker MG, Temple LJ (1998) Evaluating cougar translocation in New Mexico. J Wildl Manag 64:1264–1275

Schiess-Meier M, Ramsauer S, Gabanapelo T, König B (2006) Livestock predation—insights from problem animal control registers in Botswana. J Wildl Manag 71:1267–1274

Shepherd SM, Mills A, Shoff WH (2014) Human attacks by large felid carnivores in captivity and in the wild. Wilderness Environ Med 25:220–230

Skinner JD, Smithers RHN (1990) The mammals of the Southern African Subregion. University of Pretoria, Pretoria

Stander PE (1990) A suggested management strategy for stock raiding lions in Namibia. S Afr J Wildl Res 20:37–43

Stander PE, Llau K, Lui N, Dabe T, Dabe D (1997a) Non-consumptive utilisation of leopards: community conservation and ecotourism in practice. In: Proceedings of a symposium on lions and leopards as game ranch animals, Onderstepoort

Stander PE, Ghau II, Tsisaba D, Oma II (1997b) Tracking and the interpretation of spoor: a scientifically sound method in ecology. J Zool Lond 242:329–341

Stein A, Hayssen V (2013) Panthera pardus (Carnivora: Felidae). Mamm Species 45:30–48

Stein AB, Fuller TK, Damery DT, Sievert L, Marker LL (2010) Farm management and economic analyses of leopard conservation in north-central Namibia. Anim Conserv 13:419–427

Stein AB, Fuller TK, Destefano S, Marker LL (2011) Leopard population and home range estimates in north-central Namibia. Afr J Ecol 49:383–387

Stein AB, Aschenborn O, Kastern M, Andreas A, Thompson S (2012) Namibia large carnivore atlas. Report, Ministry of Environment and Tourism, Windhoek, Namibia

Storfer A (1999) Gene flow and endangered species translocations: a topic revisited. Biol Conserv 87:173–180

Treves A, Karanth UK (2003) Human-carnivore conflict and perspectives on carnivore management worldwide. Conserv Biol 17:1491–1499

Uphyrkina O, O'Brien SJ (2003) Applying molecular genetic tools to the conservation and action plan for the critically endangered far eastern leopard (Panthera pardus orientalis). C R Biol 326:S93–S97

Uphyrkina O, Johnson WE, Quigley H, Miquelle D, Marker L, Bush M, O'Brien SJ (2001) Phylogenetics, genome diversity and origin of modern leopard, Panthera pardus. Mol Ecol 10:2617–2633

Wall J (2014) Movement ecology tools for ArcGIS (ArcMET) v. 10.2.2 v2

Weilenmann M, Gusset M, Mills DR, Gabanapelo T, Schiess-Meier M (2010) Is translocation of stock-raiding leopards into a protected area with resident conspecifics an effective management tool? Wildl Res 37:702–707

Weise FJ, Stratford KJ, van Vuuren RJ (2014) Financial costs of large carnivore translocations—accounting for conservation. PLoS One. doi:10.1371/journal.pone.0105042

Woodroffe R, Frank LG, Lindsey PA, ole Ranah SMK, Romañach S (2007) Livestock husbandry as a tool for carnivore conservation in Africa's community rangelands: a case–control study. Biodivers Conserv 16:1245–1260
Acknowledgments
We thank the MET for research permits as well as logistical support. Research at N/a'an ku sê was in part funded by grants from the National Geographic Big Cats Initiative (Grant Numbers: B10-11 and B12-13). We thank Chester Zoo, Colchester Zoo, Sea World and Busch Gardens, SPOTS Foundation, Land Rover SA, Bank Windhoek, IDEA WILD and individual sponsors for financial and technical support. Carnivore research at Ongava Research Centre is funded by charitable donations from The Namibian Wildlife Conservation Trust (UK), West Midland Safari Park, the directors of Ongava Game Reserve, and the Zoological Society of Philadelphia. A. B. S. was funded by a J. William Fulbright Scholarship. We sincerely thank all management and staff on release reserves for assistance during translocations and monitoring. We thank research assistants, P. Gerngross and J. Vaatz for their contributions and A. Bowden for assistance with mapping. Comments from S. Pimm, M. Jones and two anonymous reviewers improved the quality of this article.
Animals
Research activities and management of animals were endorsed by the Ministry of Environment and Tourism in Namibia. Leopards were studied under permit numbers: 691/2003; 916/2005; 990/2005; 1254/2008; 1354/2009; 1459/2010; 1459/2011; 1748/2012; 1782/2013; 1843/2013; and 1888/2014.
Compliance with ethical standards and Conflict of Interest
Author Andrew B. Stein was funded by a J. William Fulbright Scholarship and received research equipment (tracking collars) from the Cheetah Conservation Fund in Namibia. Author Florian J. Weise received research Grants from the National Geographic Big Cats Initiative (Grant Numbers: B10-11 and B12-13). Authors Florian J. Weise, Rudie J. van Vuuren and Stuart J. Munro received research equipment from Chester Zoo (UK), Colchester Zoo (UK), Sea World and Busch Gardens (USA), SPOTS Foundation (NL), Land Rover SA (RSA), Bank Windhoek (NAM), IDEA WILD (USA) and received additional financial support from private sponsors. Author Ken J. Stratford's work was funded by charitable donations from The Namibian Wildlife Conservation Trust (UK), West Midland Safari Park, the directors of Ongava Game Reserve, and the Zoological Society of Philadelphia. The authors declare that they have no further conflict of interest.
Additional information
Communicated by Stuart Pimm.
Electronic supplementary material
Below is the link to the electronic supplementary material.
About this article
Cite this article
Weise, F.J., Lemeris, J., Stratford, K.J. et al. A home away from home: insights from successful leopard (Panthera pardus) translocations. Biodivers Conserv 24, 1755–1774 (2015). https://doi.org/10.1007/s10531-015-0895-7
Received:

Revised:

Accepted:

Published:

Issue Date:
Keywords
Panthera pardus

Relocation

Conservation planning

Conflict management