Abstract
The limited resources available for the conservation of biodiversity and ecosystem services call for prioritisation schemes. For instance, in the process of systematic conservation planning site selection is partly determined by efficiency gains. In this paper we present an alternative method for global spatial priority-setting based on ecological indicators, combined with social and economic conditions that influence the effectiveness of conservation, and measures for the long-term persistence of biodiversity. In the analysis the assumption made is that nature conservation should prioritize the effective maintenance of functional ecosystems that do not only provide the most ecosystem services but are also more likely to have a high adaptive capacity towards unavoidable environmental change. Furthermore, the effectiveness and permanence of conservation projects is tied to certain socioeconomic and political conditions that, as we suggest, should be evaluated as part of the conservation priority-setting process. We propose three new priority categories: eco-functionally wise (EcoWise), socioeconomically wise (SocioWise) and proactive allocation of conservation resources considering future climate change (ClimateWise) expressed as indices based on 16 different indicators. Analysing the combined effects of these three categories (EcoSocioClimateWise), in a spatially explicit way highlights the importance of tropical, subtropical but also some temperate and boreal forest areas all of which are characterized by high values of vegetation density, tree height and carbon storage. Our recommendations for policy makers prompt a shift in conservation planning towards advocating the use of ecological and socioeconomic indicators in combination with proxies for the vulnerability to future climate change impacts.
Access options
Buy single article
Instant access to the full article PDF.
US$ 39.95
Tax calculation will be finalised during checkout.
Subscribe to journal
Immediate online access to all issues from 2019. Subscription will auto renew annually.
US$ 119
Tax calculation will be finalised during checkout.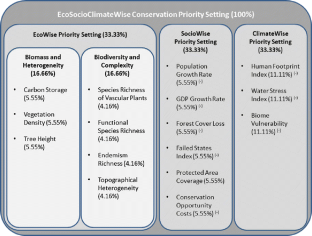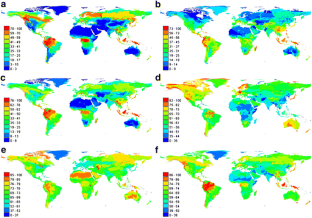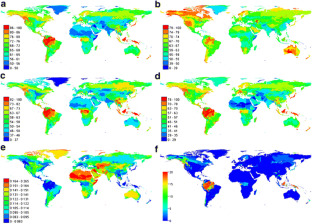 References
Adger WN (2003) Social capital, collective action, and adaptation to climate change. Econ Geogr 79(4):387–404

Alley RB, Marotzke J, Nordhaus WD et al (2003) Abrupt climate change. Science 299(5615):2005–2010

Balmford A, Gaston KJ, Blyth S et al (2003) Global variation in terrestrial conservation costs, conservation benefits, and unmet conservation needs. Proc Natl Acad Sci USA 100(3):1046–1050

Ban NC, Picard CR, Vincent ACJ (2009) Comparing and integrating community-based and science-based approaches to prioritizing marine areas for protection. Conserv Biol 23(4):899–910

Barnett J, Adger WN (2007) Climate change, human security and violent conflict. Polit Geogr 26(6):639–655

Bartelink H (1998) Radiation interception by forest trees: a simulation study on effects of stand density and foliage clustering on absorption and transmission. Ecol Model 105(2–3):213–225

Basset Y, Aberlenc HP, Barrios H et al (2001) Stratification and diel activity of arthropods in a lowland rainforest in Gabon. Biol J Linn Soc 72(4):585–607

Begon M, Harper JL, Townsend CL (1996) Ecology: individuals, populations and communities, 3rd edn. Blackwell Science, Oxford

Biber D, Freudenberger L, Ibisch PL (2011) INSENSA-GIS: an open-source software tool for GIS data processing and statistical analysis. Beta Version (1.4.3). http://www.insensa.org. Accessed 10 May 2012

Bottrill MC, Joseph LN, Carwardine J et al (2008) Is conservation triage just smart decision making? Trends Ecol Evol 23(12):649–654

Bourlière F, Harmelin-Vivien M (1989) Vertebrates in complex tropical systems. Springer, New York

Bowman DMJS (1998) Death of biodiversity—the urgent need for global ecology. Glob Ecol Biogeogr 7(4):237–240

Brashares JS, Golden CD, Weinbaum KZ et al (2011) Biodiversity conservation and poverty traps Special feature: economic and geographic drivers of wildlife consumption in rural Africa. Proc Natl Acad Sci USA 108(34):13931–13936

Brooks TM (2006) Global biodiversity conservation priorities. Science 313(5783):58–61

Brühl CA, Gunsalam G, Linsenmair KE (1998) Stratification of ants (Hymenoptera, Formicidae) in a primary rain forest in Sabah, Borneo. J Trop Ecol 14(3):285–297

Bryant D, Nielsen D, Tangley L (1997) The last frontier forests. Ecosystems and economies on the edge. What is the status of the world's remaining large, natural forest ecosystems?. World Resources Institute, Washington, DC

Budreau D, McBean G (2007) Climate change, adaptive capacity and policy direction in the Canadian North: can we learn anything from the collapse of the east coast cod fishery? Mitig Adapt Strateg Glob Chang 12(7):1305–1320

CBD (2001) COP 5 decision V/6 ecosystem approach. In: Convention on biological diversity (CBD) (ed) Handbook of the convention on biological diversity. Earthscan Publications, London

Chan KMA, Shaw MR, Cameron DR et al (2006) Conservation planning for ecosystem services. PLoS Biol 4(11):e379

IPCC—Intergovernmental Panel on Climate Change (2007) Summary for policymakers. In: Parry ML, Canziani OF, Palutikof JP, van der Linden PJ, Hanson CE (eds) Climate change 2007: impacts, adaptation and vulnerability. Contribution of working group II to the fourth assessment report of the intergovernmental panel on climate change. Cambridge University Press, Cambridge, pp 7–22

Cramer W, Bondeau A, Woodward FI et al (2001) Global response of terrestrial ecosystem structure and function to CO2. Glob Chang Biol 7(4):357–373

Daily GC, Polasky S, Goldstein J et al (2009) Ecosystem services in decision making: time to deliver. Front Ecol Environ 7(1):21–28

Devitt C, Tol RS (2012) Civil war, climate change, and development: a scenario study for sub-Saharan Africa. J Peace Res 49(1):129–145

Diaz S, Cabido M (1997) Plant functional types and ecosystem function in relation to global change. J Veg Sci 8(4):463–474

Elmqvist T, Folke C, Nystrom M et al (2003) Response diversity, ecosystem change, and resilience. Front Ecol Environ 1(9):488–494

Emerson JW, Hsu A, Levy MA, de Sherbinin A, Mara V, Esty DC, Jaiteh M (2012) 2012 Environmental Performance Index and pilot trend environmental performance index. Yale Center for Environmental Law and Policy, New Haven

Entenmann S, Schmitt CB (2011) The role of biodiversity in climate change mitigation activities in Peru. In: Conference Proceedings of the Symposium of the British Ecological Society, pp 40–41

Esri (2008) Data & maps. Global digital elevation model (ETOPO30)

Esri (2009) ArcGIS version 9.3

Fermon H, Waltert M, Vane-Wright R et al (2005) Forest use and vertical stratification in fruit-feeding butterflies of Sulawesi, Indonesia: impacts for conservation. Biodivers Conserv 14(2):333–350

Fisher B, Turner RK, Morling P (2009) Defining and classifying ecosystem services for decision making. Ecol Econ 68(3):643–653

Foley JA, Ramankutty N, Brauman KA et al (2011) Solutions for a cultivated planet. Nature 478(7369):337–342

Freudenberger L, Schluck M, Hobson P et al. (2010a) Appendix (A–D) related to the section B.1.1. A view on global patterns and interlinkages of biodiversity and human development: In-depth presentation of material, methods and statistical results. In: Ibisch PL, Vega A, Herrmann TM (eds) Interdependence of biodiversity and development under global change. Technical Series No. 54, second corrected edition, Montreal, Canada, pp 197–224, http://www.cbd.int/doc/publications/cbd-ts-54-en.pdf. Accessed 21 Dec 2010

Freudenberger L, Schluck M, Hobson P et al. (2010b) B.1.1 A view on global patterns and interlinkages of biodiversity and human development. In: Ibisch PL, Vega A, Herrmann TM (eds) Interdependence of biodiversity and development under global change. Technical Series No. 54, second corrected edition, Montreal, Canada, pp 37–57, http://www.cbd.int/doc/publications/cbd-ts-54-en.pdf. Accessed 21 Dec 2010

Freudenberger L, Hobson PR, Schluck M, Ibisch PL (2012) A global map of the functionality of terrestrial ecosystems. Ecol Complex 12:13–22

Global Environment Facility (GEF) (2010) System for transparent allocation of resources (STAR), http://www.thegef.org/gef/sites/thegef.org/files/publication/GEF_STAR_A4_april11_CRA.pdf. Accessed 2 Nov 2012

Gonzalez P, Neilson RP, Lenihan JM et al (2010) Global patterns in the vulnerability of ecosystems to vegetation shifts due to climate change. Glob Ecol Biogeogr 19(6):755–768

Gumpenberger M, Vohland K, Heyder U et al (2010) Predicting pan-tropical climate change induced forest stock gains and losses—implications for REDD. Environ Res Lett 5(1):14013

Halpern BS, Pyke CR, Fox HE et al (2006) Gaps and mismatches between global conservation priorities and spending. Conserv Biol 20(1):56–64

Hansell R, Bass B (1998) Holling's figure-eight model: a technical reevaluation in relation to climate change and biodiversity. Environ Monit Asess 49(2/3):157–168

Hansen MR, DeFries JR, Townshend M et al (2003) Vegetation continuous fields MOD44B. 2001 percent tree cover. College Park, Maryland

Hansen MC, Stehman SV, Potapov PV (2010) From the cover: quantification of global gross forest cover loss. Proc Natl Acad Sci USA 107(19):8650–8655

Hanson T, Brooks TM, Da Fonseca GA et al (2009) Warfare in biodiversity hotspots. Conserv Biol 23(3):578–587

Hawkins E, Sutton R (2011) The potential to narrow uncertainty in projections of regional precipitation change. Clim Dyn 37(1–2):407–418

Hoekstra JM, Boucher TM, Ricketts TH et al (2005) Confronting a biome crisis: global disparities of habitat loss and protection. Ecol Lett 8(1):23–29

Hurtt GC, Chini LP, Frolking S et al (2011) Harmonization of land-use scenarios for the period 1500–2100: 600 years of global gridded annual land-use transitions, wood harvest, and resulting secondary lands. Clim Chang 109(1–2):117–161

Ibisch PL, Kreft S (2009) Natura 2000 und Klimawandel. In: Bundesverband Beruflicher Naturschutz e.V. (ed) Stimmt das Klima? Naturschutz im Umbruch, Bonn, pp 51–64

Ibisch PL, Hobson P, Vega A (2010) Mutual mainstreaming of biodiversity conservation and human development: towards a more radical ecosystem approach. In: Ibisch PL, Vega A, Herrmann TM (eds) Interdependence of biodiversity and development under global change. Technical Series No. 54, second corrected edition, Montreal, pp 15–34, http://www.cbd.int/doc/publications/cbd-ts-54-en.pdf

IMF—International Monetary Fund (2009) The World economic outlook database

Intachat J, Holloway JD (2000) Is there stratification in diversity or preferred flight height of geometroid moths in Malaysian lowland tropical forest? Biodivers Conserv 9(10):1417–1439

Isbell FI, Polley HW, Wilsey BJ (2009) Biodiversity, productivity and the temporal stability of productivity: patterns and processes. Ecol Lett 12(5):443–451

IUCN and UNEP (2009 (update 2010)) The World database on protected areas (WDPA, UNEP-WCMC, Cambridge

Jha S, Bawa KS (2006) Population growth, human development, and deforestation in biodiversity hotspots. Conserv Biol 20(3):906–912

Jørgensen SE (1990) Ecosystem theory, ecological buffer capacity, uncertainty and complexity. Ecol Model 52(1–2):125–133

Jørgensen SE (2006) Application of holistic thermodynamic indicators. Ecol Indic 6(1):24–29

Jørgensen SE (2008) Fundamental laws in ecology. In: Jørgensen SE, Fath B (eds) Encyclopedia of Ecology. Academic Press, Oxford, pp 1697–1701

Jørgensen SE (2010) Ecosystem services, sustainability and thermodynamic indicators. Ecol Complex 7(3):311–313

Kareiva P, Marvier M (2003) Conserving biodiversity coldspots: recent calls to direct conservation funding to the world's biodiversity hotspots may be bad investment advise. Am Sci 91(4):344–351

Kerr JT, Packer L (1997) Habitat heterogeneity as a determinant of mammal species richness in high-energy regions. Nature 385(6613):252–254

Kier G, Mutke J, Dinerstein E et al (2005) Global patterns of plant diversity and floristic knowledge. J Biogeogr 32(7):1107–1116

Kier G, Kreft H, Lee TM et al (2009) A global assessment of endemism and species richness across island and mainland regions. Proc Natl Acad Sci USA 106(23):9322–9327

Last of the Wild (2005 (LWP-2)) Global human footprint data set (HF). Wildlife conservation (WCS) and center for international earth science information network (CIESIN), http://sedac.ciesin.columbia.edu/wildareas/. Accessed 12 April 2010

Lee TM, Jetz W (2008) Future battlegrounds for conservation under global change. P RoyY Soc B Biol Sci 275(1640):1261–1270

Lefsky MA (2010) A global forest canopy height map from the moderate resolution imaging spectroradiometer and the geoscience laser altimeter system. Geophys Res Lett 37(15):L15401

Li B (2000) Why is the holistic approach becoming so important in landscape ecology? Landsc Urban Plan 50(1–3):27–41

Lister NE (1998) A systems approach to biodiversity conservation planning. Environ Monit Asess 49(2/3):123–155

Lundberg J, Moberg F (2003) Mobile link organisms and ecosystem functioning: implications for ecosystem resilience and management. Ecosyst 6(1):87–98

Luyssaert S, Schulze E, Börner A et al (2008) Old-growth forests as global carbon sinks. Nature 455(7210):213–215

Margules CR, Pressey RL (2000) Systematic conservation planning. Nature 405(6783):243–253

Mawdsley JR, O'Malley R, Ojima DS (2009) A review of climate-change adaptation strategies for wildlife management and biodiversity conservation. Conserv Biol 23(5):1080–1089

Mayers J, Batchelor C, Bond I et al. (2009) Water ecosystem services and poverty under climate change: key issues and research priorities. Natural Resource Issues No. 17. International Institute for Environment and Development, London

McBride MF, Wilson KA, Bode M et al (2007) Incorporating the effects of socioeconomic uncertainty into priority setting for conservation investment. Conserv Biol 21(6):1463–1474

McClanahan T, Cinner J, Maina J et al (2008) Conservation action in a changing climate. Conserv Lett 1(2):53–59

McClanahan T, Cinner J, Graham N et al (2009) Identifying reefs of hope and hopeful actions: contextualizing environmental, ecological, and social parameters to respond effectively to climate change. Conserv Biol 23(3):662–671

Miller JR, Snyder SA, Skibbe AM et al (2009) Prioritizing conservation targets in a rapidly urbanizing landscape. Landsc Urban Plan 93(2):123–131

Mittermeier RA, Myers N, Thomsen JB et al (1998) Biodiversity hotspots and major tropical wilderness areas: approaches to setting conservation priorities. Conserv Biol 12(3):516–520

Mooney H, Larigauderie A, Cesario M et al (2009) Biodiversity, climate change, and ecosystem services. Curr OpinEnviron Sustain 1(1):46–54

Müller F, Burkhard B, Kroll F (2010) Resilience, integrity and ecosystem dynamics: bridging ecosystem theory and management. In: Otto J, Dikau R (eds). Landform—structure, evolution, process control. Lecture Notes in Earth Sciences 115, Springer, pp 221–242

Murphy JM, Sexton DMH, Barnett DN et al (2004) Quantification of modelling uncertainties in a large ensemble of climate change simulations. Nature 430(7001):768–772

Myers N, Mittermeier RA, Mittermeier CG et al (2000) Biodiversity hotspots for conservation priorities. Nature 403(6772):853–858

Naidoo R, Iwamura T (2007) Global-scale mapping of economic benefits from agricultural lands: implications for conservation priorities. Biol Conserv 140(1–2):40–49

Naidoo R, Balmford A, Costanza R et al (2008) Global mapping of ecosystem services and conservation priorities. Proc Natl Acad Sci USA 105(28):9495–9500

Norris C, Hobson P, Ibisch PL (2012) Microclimate and vegetation function as indicators of forest thermodynamic efficiency. J Appl Ecol 49(3):562–570

Odum EP (1969) The strategy of ecosystem development—an understanding of ecological succession provides a basis for resolving man's conflicts with nature. Science 164:262–270

Oestreicher JS, Benessaiah K, Ruiz-Jaen MC et al (2009) Avoiding deforestation in Panamanian protected areas: an analysis of protection effectiveness and implications for reducing emissions from deforestation and forest degradation. Glob Environ Chang 19(2):279–291

Olson DM, Dinerstein E (2002) The global 200: priority ecoregions for global conservation. Ann Missouri Bot Gard 89:199–224

Olson DM, Dinerstein E, Wikramanayake ED et al (2001) Terrestrial ecoregions of the world: a new map of life on earth. Biosci 51(11):933

Peterson G, Allen CR, Holling CS (1998) Ecological resilience, biodiversity, and scale. Ecosyst 1(1):6–18

Polasky S (2008) Why conservation planning needs socioeconomic data. Proc Natl Acad Sci USA 105(18):6505–6506

Rahbek C (2001) Multiscale assessment of patterns of avian species richness. Proc Natl Acad Sci USA 98(8):4534–4539

Räisänen J (2001) CO2- induced climate change in CMIP2 experiments: quantification of agreement and role of internal variability. J Clim 14(9):2088–2104

Rands MRW, Adams WM, Bennun L et al (2010) Biodiversity conservation: challenges beyond 2010. Science 329(5997):1298–1303

Reu B, Proulx R, Bohn K et al (2011) The role of climate and plant functional trade-offs in shaping global biome and biodiversity patterns. Glob Ecol Biogeogr 20(4):570–581

Reyers B, Roux DJ, Cowling RM et al (2010) Conservation planning as a transdisciplinary process. Conserv Biol 24(4):957–965

Rockström J, Steffen W, Noone K et al (2009) Planetary boundaries: exploring the safe operating space for humanity. Ecol Soc 14(2):32

Sachs JD, Baillie JEM, Sutherland WJ et al (2009) Biodiversity conservation and the millennium development goals. Science 325(5947):1502–1503

Saisana M, Tarantola S (2002) State-of-the-art report on current methodologies and practices for composite indicator development, EUR 20408 EN Joint Research Centre European Commission. Institute for the Protection and Security of the Citizen Technological and Economic Risk Management, Ispra (VA)

Sala OE, Chapin FS III, Armesto JJ et al (2000) Global biodiversity scenarios for the year 2100. Science 287(5459):1770–1774

Sanderson EW, Jaiteh M, Levy MA et al (2002) The human footprint and the last of the wild. Biosci 52(10):891–904

Scheffer M, Carpenter SR (2003) Catastrophic regime shifts in ecosystems: linking theory to observation. Trends Ecol Evol 18(12):648–656

Scheffer M, Carpenter S, Foley JA et al (2001) Catastrophic shifts in ecosystems. Nature 413(6856):591–596

Scheffer M, Bascompte J, Brock WA et al (2009) Early-warning signals for critical transitions. Nature 461(7260):53–59

Schmitt CB (2011) A tough choice—approaches towards the setting of global conservation priorities. In: Zachos FE, Habel JC (eds) Biodiversity hotspots—distribution and protection of conservation priority areas. Springer, Berlin, pp 23–42

Schneider E, Kay JJ (1994) Complexity and thermodynamics Towards a new ecology. Futures 26(6):626–647

Scholze M, Knorr W, Arnell NW et al (2006) A climate-change risk analysis for world ecosystems. Proc Natl Acad Sci USA 103(35):13116–13120

Schröter D (2005) Ecosystem service supply and vulnerability to global change in Europe. Science 310(5752):1333–1337

Selva N, Kreft S, Kati V et al (2011) Roadless and low-traffic areas as conservation targets in Europe. Environ Manag 48(5):865–877

Smith RJ, Walpole MJ (2005) Should conservationists pay more attention to corruption? Oryx 39(3):251–256

Spies TA (1998) Forest structure: a key to the ecosystem. Northwest Sci 72:34–39

Strange N, Thorsen BJ, Bladt J et al (2011) Conservation policies and planning under climate change. Biol Conserv 144(12):2968–2977

Sutton PC, Costanza R (2002) Global estimates of market and non-market values derived from nighttime satellite imagery, land cover, and ecosystem service valuation. Ecol Econ 41(3):509–527

Sutton SL, Ash CP, Grundy A (1983) The vertical distribution of flying insects in lowland rain-forests of Panama, Papua-New-Guinea and Brunei. Zool J Linn Soc 78(3):287–297

Tang Z, Zhao N (2011) Assessing the principles of community-based natural resources management in local environmental conservation plans. J Environ Asses Policy Manag 13(03):405

The Fund for Peace (2011) Failed states index 2011. http://www.fundforpeace.org/global/?q=fsi2011. Accessed 8 May 2012

Thomas CD, Cameron A, Green RE et al (2004) Extinction risk from climate change. Nature 427(6970):145–148

Trumper K, Bertzky M, Dickson B et al (2009) The natural fix? The role of ecosystems in climate mitigation. A UNEP rapid response assessment. United Nations Environment Programme, UNEP-WCMC, Cambridge

Turner WR, Brandon K, Brooks TM et al (2007) Global conservation of biodiversity and ecosystem services. Biosci 57:868–873

UN—United Nations Department of Economic and Social Affairs Population Division (2011) World population prospects: the 2010 revision Last Update 2011

van der Werf GR, Morton DC, DeFries RS et al (2009) CO2 emissions from forest loss. Nature Geosci 2(11):737–738

Verboom J, Alkemade R, Klijn J et al (2007) Combining biodiversity modeling with political and economic development scenarios for 25 EU countries. Ecol Econ 62(2):267–276

Vohland K, Hickler T, Feehan J et al. (2010) Priority setting for nature conservation. In: Settele J, Penev L, Georgiev T et al. (eds) Atlas of biodiversity risk. Pensoft Pub, Sofia, Bulgaria, pp 234–237, xv, 264

Vörösmarty CJ, Green P, Salisbury J et al (2000) Global water resources: vulnerability from climate change and population growth. Science 289(5477):284–288

Vörösmarty CJ, McIntyre PB, Gessner MO et al (2010) Global threats to human water security and river biodiversity. Nature 467(7315):555–561

Walker BH (1992) Biodiversity and ecological redundancy. Conserv Biol 6(1):18–23

Wolda H (1987) Altitude, habitat and tropical diversity. Biol J Linn Soc 30(4):313–323

Woodwell GM (2002) On purpose in science, conservation and government. Ambio 31(5):432–436

Zenner E (2004) Does old-growth condition imply high live-tree structural complexity? For Ecol Manag 195(1–2):243–258

Zhang J, Gurkan Z, Jørgensen SE (2010) Application of eco-exergy for assessment of ecosystem health and development of structurally dynamic models. Ecol Model 221(4):693–702
Acknowledgments
This research project is supported by the Ministry of Science, Research and Culture of Brandenburg through funds of the Europäischen Sozialfonds and the Land Brandenburg. This project is also funded by the Academy of Sciences and Literature Mainz, Germany ("Biodiversity in Change" Program). It was carried out within the framework of a) the cooperative graduate research program "Adaptive Nature Conservation under Climate Change" of Potsdam University, the University for Sustainable Development Eberswalde and the Potsdam Institute for Climate Impact Research, Germany and b) the early stage researchers group "Regional Adaptation to Climate Change—Ecosystem Services and Biodiversity". We thank the anonymous reviewers for valuable suggestions as well as Wolfgang Cramer, Gerold Kier, Jens Mutke, Monika Bertzky and Juliane Geyer for comments on drafts of this paper. We would also like to thank Björn Reu of the Max-Planck-Institute for Biogeochemistry in Jena (Germany), Michael Lefsky of the Department of Forest, Rangeland and Watershed Stewardship of the University of Colorado (USA), Patrick Gonzalez of the National Park Service in Washington (USA), Robin Naidoo, WWF, Washington (USA) for the provision of data.
Electronic supplementary material
Below is the link to the electronic supplementary material.
About this article
Cite this article
Freudenberger, L., Hobson, P., Schluck, M. et al. Nature conservation: priority-setting needs a global change. Biodivers Conserv 22, 1255–1281 (2013). https://doi.org/10.1007/s10531-012-0428-6
Received:

Accepted:

Published:

Issue Date:
Keywords
Proactive conservation planning

Climate change

Biodiversity

Protected areas

Interdisciplinary conservation biology

Insensa GIS