Abstract
Biodiversity conservation organisations have recently begun to consider a wider ecosystem services context for their activities. While the literature suggests the potential of 'win–win' situations where biodiversity conservation and the delivery of ecosystem services overlap, empirical evidence is wanting. Here we explore the role that species-led management for the benefit of biodiversity in cultural landscapes can play in the delivery of wider ecosystem services. We use UK lowland wetlands as a case study and show how successful delivery of species-led conservation through management interventions relies on practices that can affect greenhouse gas fluxes, water quality and regulation, and cultural benefits. In these wetlands, livestock grazing has potentially large effects on water and greenhouse gas related services, but there is little scope to alter management without compromising species objectives. Likewise, there is little potential to alter reedbed management without compromising conservation objectives. There is some potential to alter woodland and scrub management, but this would likely have limited influence due to the relatively small area over which such management is practiced. The management of water levels potentially has large effects on provision of several services and there does appear to be some scope to align this objective with biodiversity objectives. A comprehensive understanding of the net costs and benefits to society of these interventions will require fine-grained research integrating ecological, economic and social science research. However, a less analytic understanding of the potential costs and benefits can highlight ways by which land management principally to achieve biodiversity conservation objectives might be modified to enhance delivery of other ecosystem services.
This is a preview of subscription content, log in to check access.
Access options
Buy single article
Instant access to the full article PDF.
US$ 39.95
Price includes VAT for USA
Subscribe to journal
Immediate online access to all issues from 2019. Subscription will auto renew annually.
US$ 199
This is the net price. Taxes to be calculated in checkout.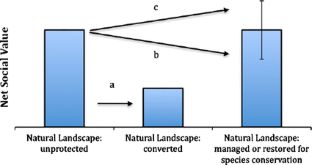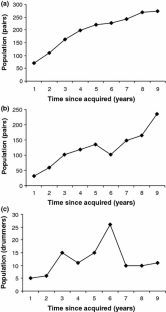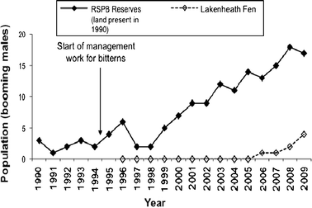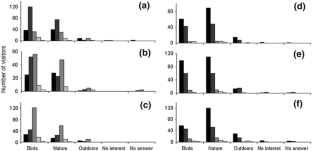 References
Andam KS, Ferraro PJ et al (2010) Protected areas reduced poverty in Costa Rica and Thailand. Proc Natl Acad Sci USA 107(22):9996–10001

Anderson BJ, Armsworth PR, Eigenbrod F, Thomas CD, Gillings S, Heinemeyer H, Roy DB, Gaston KJ (2009) Spatial covariance between biodiversity and other ecosystem service priorities. J Appl Ecol 46:888–896

Andrews JE, Burgess D et al (2006) Biogeochemical value of managed realignment, Humber estuary, UK. Sci Total Environ 371(1–3):19–30

Balmford A, Bruner A, Cooper P, Costanza R, Farber S, Green RE, Jenkins M, Jefferiss P, Jessamy V, Madden J, Munro K, Myers N, Naeem S, Paavola J, Rayment M, Rosendo S, Roughgarden J, Trumper K, Turner RK (2002) Economic reasons for conserving wild nature. Science 297:950–953

Bartlett KH, Harriss RC (1993) Review and assessment of methane emissions from wetlands. Chemosphere 26:261–320

Beintema AJ, Müskens GJDM (1987) Nesting success of birds breeding in Dutch grasslands. J Appl Ecol 24:743–758

Brix H, Schierup H-H, Arias CA (2007) Twenty years experience with constructed wetland systems in Denmark—what did we learn? Water Sci Technol 56(3):63–68

Bullock A, Acreman M (2003) The role of wetlands in the hydrological cycle. Hydrol Earth Syst Sci 7:358–389

Butchart SHM, Walpole M et al (2010) Global biodiversity: indicators of recent declines. Science 328(5982):1164–1168

Cook HF (2007) Floodplain nutrient and sediment dynamics on the Kent Stour. Water Environ J 21:173–181

Cooper C (2009) What can we learn from old wetlands? Lessons that have been learned and some that may have been forgotten over the past 20 years. Desalination 246:11–26

Daily GC, Polasky S, Goldstein J, Kareiva PK, Mooney HA, Pejchar L, Ricketts TH, Salzman J, Shallenberger R (2009) Ecosystem services in decision making: time to deliver. Front Ecol Environ 7:21–28

DEFRA (2007) Securing a healthy natural environment: an action plan for embedding an ecosystems approach. http://www.defra.gov.uk/wildlife-countryside/pdf/natural-environ/eco-actionplan.pdf

Dobbie KE, Smith KA (2003) Nitrous oxide emission factors for agricultural soils in Great Britain: the impact of soil water-filled pore space and other controlling variables. Glob Change Biol 9:204–218

Eglington SM, Gill JA et al (2009) Habitat management and patterns of predation of Northern Lapwings on wet grasslands: the influence of linear habitat structures at different spatial scales. Biol Conserv 142(2):314–324

Egoh B, Reyers B, Rouget M, Bode M, Richardson DM (2009) Spatial congruence between biodiversity and ecosystem services in South Africa. Biol Conserv 142:553–562

English Nature (2001) Sustainable flood defence: the case for washlands. No. 406 Research Report prepared for EN by Risk Policy Analysts Limited, Peterborough

English Nature (2010) Summary conditions for SSSI sites available at: http://www.english-nature.org.uk/special/sssi/reportAction.cfm?Report=sdrt15&Category=N&Reference=0

Ferguson C, de Roda Husman AM, Altavilla N, Deere D, Ashbolt N (2003) Fate and transport of surface water pathogens in watersheds. Crit Rev Environ Sci Technol 33(3):299–361

Gilbert G, Gibbons DW, Evans J (1998) Bird monitoring methods: a manual of techniques for key UK species. RSPB/British Trust for Ornithology, The Wildfowl and Wetlands Trust, Joint Nature Conservation Committee, Institute of Terrestrial Ecology and The Seabird Group

Gilbert G, Tyler G, Smith KW (2005) Behaviour, home range size and habitat use by male Great Bittern Botaurus stellaris in Britain. Ibis 147:533–543

Gilbert G, Tyler GA, Dunn CJ, Ratcliffe N, Smith KW (2007) The influence of habitat management on the breeding success of the Great Bittern Botaurus stellaris in Britain. Ibis 149:53–66

Green RE (1996) Factors affecting the population density of the corncrake Crex crex in Britain and Ireland. J Appl Ecol 33:237–248

Hansson LA, Bronmark C, Nilsson PA, Bjornsson KA (2005) Conflicting demands on wetland ecosystem services: nutrient retention, biodiversity or both. Freshw Biol 50:705–714

Harrison PA (2010) Ecosystem services and biodiversity conservation: an introduction to the RUBICODE project. Biodivers Conserv (OnlineFirst). doi:10.1007/s10531-010-9905-y

Hess TM, Holman IP, Rose SC, Rosolova Z, Parrott A (2010) Estimating the impact of rural land management changes on catchment runoff generation in England and Wales. Hydrol Proc. doi:10.1002/hyp.7598

Holman IP, Hollis JM, Bramley ME, Thompson TRE (2003) The contribution of soil structural degradation to catchment flooding: a preliminary investigation of the 2000 floods in England and Wales. Hydrol Earth Syst Sci 7(5):754–765

Houghton JT, Filho LGM, Callander BA, Harris N, Kattenburg A, Maskell K (1995) The science of climate change: contribution of working group I to the second assessment report of the Intergovernmental Panel on Climate Change. Cambridge University Press, Cambridge, 584 pp

Jarvie HP, Withers PA, Hodgkinson R, Bates A, Neal M, Wickham HD, Harman SA, Armstrong L (2008) Influence of rural land use on streamwater nutrients and their ecological significance. J Hydrol 350:166–186

Millennium Assessment (2005) Millennium Ecosystem Assessment. Island Press, Washington, DC

Morris J, Hess TM, Gowing DJ, Leeds-Harrison PB, Bannister N, Wade M, Vivash RM (2004) Integrated washland management for flood defence and biodiversity. Report to Department for Environment, Food and Rural Affairs & English Nature. Cranfield University at Silsoe, Bedfordshire, UK, March 2004

Morris J, Bailey AP, Lawson CS, Leeds-Harrison PB, Alsop D, Vivash R (2008) The economic dimensions of integrating flood management and agri-environment through washland creation: a case study from Somerset, England. J Environ Manag 88:373–381

Naidoo R, Balmford A, Costanza R, Fisher B, Green RE, Lehner B, Malcolm TR, Ricketts TH (2008) Global mapping of ecosystem services and conservation priorities. Proc Natl Acad Sci USA 105: 9495–9500

Nelson E, Mendoza G, Regetz J, Polasky S, Tallis H, Cameron DR, Chan KMA, Daily GC, Goldstein J, Kareiva PM, Lonsdorf E, Naidoo R, Ricketts TH, Shaw MR (2009) Modeling multiple ecosystem services, biodiversity conservation, commodity production, and tradeoffs at landscape scales. Front Ecol Environ 7:4–11

O'Brien M, Smith KW (1992) Changes in the status of waders breeding on wet lowland grasslands in England and Wales between 1982 and 1989. Bird Study 39:165–176

O'Connell PE, Beven KJ, Carney JN, Clements RO, Ewen J, Fowler H, Harris GL, Hollis J, O'Donnell GM, Packman JC, Parkin A, Quinn PF, Rose SC, Shepherd M, Tellier S (2004) Review of impacts of rural land management on flood generation. Impact Study Report. Defra R&D Technical Report FD2114/TR. Defra, London

Peacock CE, Hess TM (2004) Estimating evapotranspiration from a reed bed using the Bowen ratio energy balance method. Hydrol Process 18:247–260

Posthumus H, Rouquette JR, Morris J, Gowing DJG, Hess TM (2010) A framework for the assessment of ecosystem goods and services; a case study on lowland floodplains in England. Ecol Econ 69:1510–1523

Ratcliffe N, Schmitt S, Whiffin M (2005) Sink or swim? Viability of a black-tailed godwit population in relation to flooding. J Appl Ecol 42:834–843

Redford KH, Adams WM (2009) Payments for ecosystem services and the challenge of saving nature. Conserv Biol 23:785–787

Rey Benayas JM, Newton AC, Diaz A, Bullock JM (2009) Enhancement of biodiversity and ecosystem services by ecological restoration: a meta-analysis. Science 325:1121–1124

Rhymer CM, Robinson RA, Smart J, Whittingham MJ (2010) Can ecosystem services be integrated with conservation? A case study of breeding waders on grassland. Ibis 152:698–712

Rodrigues ASL (2006) Are global conservation efforts successful? Science 313:1051–1052

RSPB (2009) Naturally, at your service: Why it pays to invest in nature. RSPB, Sandy

Smart J, Gill JA et al (2006) Grassland-breeding waders: identifying key habitat requirements for management. J Appl Ecol 43(3):454–463

Smart J, Amar A et al (2008) Changing land management of lowland wet grasslands of the UK: impacts on snipe abundance and habitat quality. Anim Conserv 11(4):339–351

Smith KA, Ball T, Conen F, Dobbie KE, Massheder J, Rey A (2003) Exchange of greenhouse gases between soils and atmosphere: interactions of soil physical factors and biological processes. Eur J Soil Sci 54:779–791

Tyler GA, Smith KW, Burgess DJ (1998) Reedbed management and breeding Bitterns Botaurus stellaris in the UK. Biol Conserv 86:257–266

Turner RK, Daily GC (2008) The ecosystem services framework and natural capital conservation. Environ Resour Econ 39:25–35

Turner RK, Paavola J, Cooper P, Farber S, Jessamy V, Georgiou S (2003) Valuing nature: lessons learned and future research directions. Ecol Econ 46:493–510

Turner RK, van den Bergh JCJM, Soderqvist T, Barendregt A, van der Straaten J, Maltby E, van Ierland EC (2000) Ecological-economic analysis of wetlands: scientific integration for management and policy. Ecol Econ 35:7–23

Van der Vliet RE, Schuller E, Wassen J (2008) Avian predators in a meadow landscape: consequences of their occurrence for breeding open-area birds. J Avian Biol 39:523–529

Vymazal J (2007) Removal of nutrients in various types of constructed wetlands. Sci Tot Environ 380:48–65

Whiting GJ, Chanton JP (2001) Greenhouse carbon balance of wetlands: methane emission versus carbon sequestration. Tellus 53B:521–528

Wilcove DS (2008) No way home: the decline of the world's great animal migrations. Island Press, Washington, DC

Wilcove DS, Rothstein D et al (1998) Quantifying threats to imperiled species in the United States. Bioscience 48(8):607–615

Wilson AM, Vickery JA, Brown A, Langston RHW, Smallshire D, Wotton S, Vanhinsbergh D (2005) Changes in the numbers of breeding waders on lowland wet grasslands in England and Wales between 1982 and 2000. Bird Study 52:55–69

Wilson A, Vickery J, Pendlebury C (2007) Agri-environment schemes as a tool for reversing declining populations of grassland waders: mixed benefits from Environmentally Sensitive Areas in England. Biol Conserv 136:128–135

Withers PJA, Sharpley AN (2008) Characterization and apportionment of nutrient and sediment sources in catchments. J Hydrol 350:127–130

Wotton S, Brown A, Burn A, Cunningham R, Dodd A, Droy N, Gilbert G, Rees S, White G, Gregory R (2009) Boom or bust—a sustainable future for reedbeds and Bitterns? Br Wildl 20:305–315
Acknowledgments
This work was conducted during a U.K. Population Biology Network (UKPopNet) funded project (Ecosystem service delivery by real-world conservation approaches: a scoping study for a lowland wetlands). We thank Dave Raffaelli, Katie Bolt, Alistair Burn, Debbie Coldwell, Mark Crick, Rob Cunningham, Rob George, Jo Gilbert, R. Kerry Turner, Sally Mackenzie, Mark Smart, Gwyn Williams, and Simon Wotton for stimulating and helpful discussion and comments during this research project.
Additional information
B. Fisher and R. B. Bradbury are contributed equally to this work.
About this article
Cite this article
Fisher, B., Bradbury, R.B., Andrews, J.E. et al. Impacts of species-led conservation on ecosystem services of wetlands: understanding co-benefits and tradeoffs. Biodivers Conserv 20, 2461–2481 (2011). https://doi.org/10.1007/s10531-011-9998-y
Received:

Accepted:

Published:

Issue Date:
Keywords
Ecosystem services

Biodiversity

Greenhouse gas flux

Climate change mitigation

Water regulation

Reedbed

Lowland wet grassland

Ecosystem approach

Wetlands

Conservation