Abstract
We describe an approach to multi-species recovery planning and bio-regional biodiversity assessment that uses trait-based plant functional groups as the basis for developing threat/risk assessments for rare, threatened and 'of concern' species. Multi-variate methods were used to extract and test emergent groups, and additional information fields related to species life history and distributional data were added to develop a species-level information assessment matrix in spreadsheet format. Relating emergent trait-based plant functional groups to habitat was found to be the most informative approach for the subsequent development of management recommendations and landscape scale threat/risk assessment to inform recovery planning. Examples on the use of the identified groups in a management context are provided. These include higher and lower resource and data availability scenarios, and the role of selected traits in adding to or ameliorating threats and risk of extinction.
Access options
Buy single article
Instant access to the full article PDF.
USD 39.95
Price excludes VAT (USA)
Tax calculation will be finalised during checkout.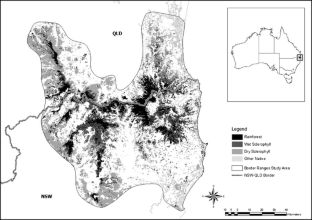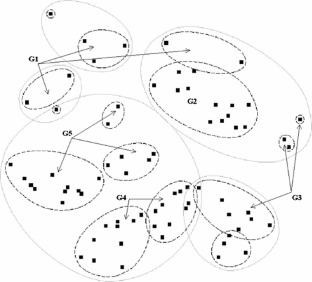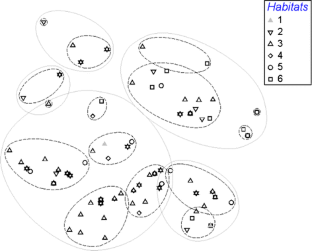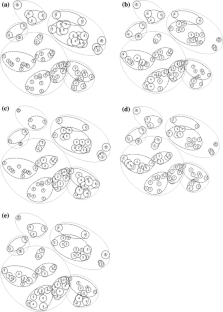 References
Abbitt RJF, Scott JM (2001) Examining differences between recovered and declining endangered species. Conserv Biol 15(5):1274–1284. doi:10.1046/j.1523-1739.2001.00430.x

Ackerly DD (2004) Functional strategies of chapparal shrubs in relation to seasonal water deficit and disturbance. Ecol Monogr 75:25–44. doi:10.1890/03-4022

Araújo MB, Densham PJ, Williams PH (2004) Representing species in reserves from patterns of assemblage diversity. J Biogeogr 31:1–14

Barker GM (2002) Phylogenetic diversity: a quantitative framework for measurement of priority and achievement in biodiversity conservation. Biol J Linn Soc 76:165–194

Bawa KS, Seidler R, Raven PH (2004) Reconciling conservation paradigms. Conserv Biol 18(4):859–860. doi:10.1111/j.1523-1739.2004.01838.x

Burbidge NT (1960) The phytogeography of the Australian region. Aust J Bot 8:75–211. doi:10.1071/BT9600075

Clark JA, Hoekstra JM, Dee Boersma P, Kareiva P (2002) Improving US Endangered Species Act recovery plans: key findings and recommendations of the SCB Recovery Plan Project. Conserv Biol 16(6):1510–1519. doi:10.1046/j.1523-1739.2002.01376.x

Clarke KR, Gorley RN (2006) Primer v6 user manual. Primer-E Ltd., Plymouth Marine Laboratory, Plymouth

Clarke KR, Warwick RM (2001) Change in marine communities. An approach to statistical analysis and interpretation, 2nd edn. Primer-E Ltd., Plymouth Marine Laboratory, Plymouth

Clarke KR, Somerfield PJ, Warwick RM (2006) On resemblance measures for ecological studies, including taxonomic dissimilarities and a zero-adjusted Bray–Curtis coefficient for denuded assemblages. J Exp Marine Biol Ecol 330:55–80. doi:10.1016/j.jembe.2005.12.017

Cornelissen JHC, Lavorel S, Garnier E, Diaz S, Buchmann S, Gurvich DE, Reich PB, ter Steege H, Morgan HD, van der Heijden MGA, Pausas JG, Poorter H (2003) A handbook of protocols for standardised and easy measurement of plant functional traits worldwide. Aust J Bot 51:335–380. doi:10.1071/BT02124

Cornwell WK, Schwilk DW, Ackerly DD (2006) A trait-based test for habitat filtering: convex hull volume. Ecology 87:1465–1471. doi:10.1890/0012-9658(2006)87[1465:ATTFHF]2.0.CO;2

De'ath G (2002) Multivariate regression trees: a new technique for modelling species–environment relationships. Ecology 83:1105–1117

Díaz S et al (2004) The plant traits that drive ecosystems: evidence from three continents. J Veg Sci 15:295–304. doi:10.1658/1100-9233(2004)015[0295:TPTTDE]2.0.CO;2

Faith DP (2003) Environmental diversity (ED) as surrogate information for species-level biodiversity. Ecography 26(3):374–379. doi:10.1034/j.1600-0587.2003.03300.x

Faith DP, Ferrier S, Walker PA (2004) The ED strategy: how species-level surrogates indicate general biodiversity patterns through an 'environmental diversity' perspective. J Biogeogr 31:1207–1217. doi:10.1111/j.1365-2699.2004.01145.x

Farnsworth E (2007) Plant life history traits of rare versus frequent plant taxa of sandplains: implications for research and management trials. Biol Conserv 136:44–52. doi:10.1016/j.biocon.2006.10.045

Fischer J, Lindenmayer DB, Cowling A (2004) The challenge of managing multiple species at multiple scales: reptiles in an Australian grazing landscape. J Appl Ecol 41:32–44. doi:10.1111/j.1365-2664.2004.00869.x

Floyd AG (1989) Rainforest trees of mainland South-eastern Australia. Inkata Press, Sydney

Gitay H, Noble IR (1997) What are functional types and how should we seek them? In: Smith TM, Shugart HH, Woodward FI (eds) Plant functional types. Cambridge University Press, Cambridge, pp 3–19

Grime JP (1977) Evidence for the existence of three primary strategies in plants and its relevance to ecological and evolutionary theory. Am Nat 111:1169–1194. doi:10.1086/283244

Harden G (1990–2002) Flora of New South Wales, vol 1–4 (with revisions). University of New South Wales Press, Sydney, NSW, Australia

Harding EK, Crone E, Elderd BD, Hoekstra JM, McKerrow AJ, Perrine JD, Regetz J, Rissler LJ, Stanley AG, Walters EL, NCEAS Habitat Conservation Plan Working Group (2001) The scientific foundations of habitat conservation plans: a quantitative assessment. Conserv Biol 15(2):488–500. doi:10.1046/j.1523-1739.2001.015002488.x

Hecht A, Parkin MJ (2001) Improving peer review of listings and recovery plans under the Endangered Species Act. Conserv Biol 15(5):1269–1273. doi:10.1046/j.1523-1739.2001.00402.x

Kolb A, Diekmann M (2005) Effects of life-history traits on responses of plant species to forest fragmentation. Conserv Biol 19(3):929–938. doi:10.1111/j.1523-1739.2005.00065.x

Kooyman RM (2005) The ecology and population biology of Uromyrtus australis A.J. Scott. M.Sc. Thesis, University of New England, Armidale, Australia

Lambeck RJ (1997) Focal species: a multi-species umbrella for nature conservation. Conserv Biol 11(4):849–856. doi:10.1046/j.1523-1739.1997.96319.x

Louda SM (1994) Experimental evidence for insect impact on populations of short-lived, perennial plants, and its application in restoration ecology. In: Bowles ML, Whelan CJ (eds) Restoration of endangered species. Cambridge University Press, Cambridge

Male TD, Bean MJ (2005) Measuring progress in US endangered species conservation. Ecol Lett 8:986–992. doi:10.1111/j.1461-0248.2005.00806.x

McDonald WJF, Elsol JA (1984) Moreton Region map series: summary report and species checklist for Caloundra, Brisbane. Beenleigh and Murwillumbah sheets. Department of Primary Industries, Queensland, Australia

McNeely JA (2006) Systems or species? Approaches to conservation for the 21st century. Integr Zool 2:86–95. doi:10.1111/j.1749-4877.2006.00020.x

Meentemeyer V, Box EO (1987) Scale effects in landscape studies. In: Turner MG (ed) Landscape, heterogeneity and disturbance. Springer-Verlag, New York, pp 15–34

Moore SA, Wooller S (2004) Review of landscape, multi- and single-species recovery planning for threatened species. Report for WWF Australia

Nicholson E, Possingham HP (2006) Objectives for multiple-species conservation planning. Conserv Biol 20(3):871–881. doi:10.1111/j.1523-1739.2006.00369.x

Petchey OL, Gaston KJ (2002) Functional diversity (FD), species richness and community composition. Ecol Lett 5:402–411. doi:10.1046/j.1461-0248.2002.00339.x

Podani J (1999) Extending Gower's general co-efficient of similarity to ordinal characters. Taxon 48(2):331–340. doi:10.2307/1224438

Podani J (2000) Introduction to the exploration of multivariate biological data. Leiden, Backhuys Publishers

Roberge JM, Angelstam P (2004) Usefulness of the umbrella species concept as a conservation tool. Conserv Biol 18(1):76–85. doi:10.1111/j.1523-1739.2004.00450.x

Root KV, Akcakaya HR, Ginzburg AL (2003) A multi-species approach to ecological valuation and conservation. Conserv Biol 17(1):196–206. doi:10.1046/j.1523-1739.2003.00447.x

Rossetto M, Kooyman RM (2005) The tension between dispersal and persistence regulates the current distribution of rare palaeo-endemic rain forest flora: a case study. J Ecol 93:906–917. doi:10.1111/j.1365-2745.2005.01046.x

Rossetto M, Gross CL, Jones R, Hunter J (2004a) The impact of clonality on an endangered tree (Elaeocarpus williamsianus) in a fragmented rainforest. Biol Conserv 117:33–39. doi:10.1016/S0006-3207(03)00260-X

Rossetto M, Jones R, Hunter J (2004b) Genetic effects of rainforest fragmentation in an early successional tree (Elaeocarpus grandis). Heredity 93:610–618. doi:10.1038/sj.hdy.6800585

Rossetto M, Kooyman R, Sherwin W, Jones R (2008) Dispersal limitations, rather than bottlenecks or habitat specificity, can restrict the distribution of rare and endemic rainforest trees. Am J Bot 95(3):321–329. doi:10.3732/ajb.95.3.321

Santiago LS, Wright SJ (2007) Leaf functional traits of tropical forest plants in relation to growth form. Funct Ecol 21:19–27. doi:10.1111/j.1365-2435.2006.01218.x

Schimper AFW (1903) Plant geography upon a physiological basis. Clarendon Press, Oxford

Verheyen K, Honnay O, Motzkin G, Hermy M, Foster DR (2003) Response of forest plant species to land-use change: a life-history trait-based approach. J Ecol 91:563–577. doi:10.1046/j.1365-2745.2003.00789.x

Webb LJ (1978) A general classification of Australian rainforests. Aust Plants 9:349–363

Webb LJ, Tracey JG (1981) Australian rain forests: patterns and change. In: Keast A (ed) Ecological biogeography of Australia. Dr W. Junk, The Hague, pp 606–669

Webb LJ, Tracey JG, Williams WT (1984) A floristic framework of Australian rain forests. Aust J Ecol 9:169–198. doi:10.1111/j.1442-9993.1984.tb01356.x

Westoby M (1998) A leaf-height-seed (LHS) plant ecology strategy scheme. Plant Soil 199:213–227. doi:10.1023/A:1004327224729

Westoby M (2006) Phylogenetic ecology at world scale, a new fusion between ecology and evolution. Ecology 87(7):S163–S165. doi:10.1890/0012-9658(2006)87[163:PEAWSA]2.0.CO;2

Westoby M, Wright IJ (2006) Land-plant ecology on the basis of functional traits. Trends Ecol Evol 21(5):261–268. doi:10.1016/j.tree.2006.02.004

Westoby M, Falster DS, Moles AT, Vesk PA, Wright IJ (2002) Plant ecological strategies: some leading dimensions of variation between species. Annu Rev Ecol Syst 33:125–159. doi:10.1146/annurev.ecolsys.33.010802.150452
Acknowledgements
This project was partly funded by the New South Wales Department of Environment and Climate Change, Andrew Hall, and Rainforest Rescue. We acknowledge the support of the BRBMP team from NSW DECC, Paul Houlder for providing the map and Chris Allen, Doug Benson, Caroline Gross and Bob Makinson for providing comments on an earlier draft. The manuscript was substantially improved by the detailed and helpful comments provided by two anonymous reviewers.
Appendix
Appendix
About this article
Cite this article
Kooyman, R., Rossetto, M. Definition of plant functional groups for informing implementation scenarios in resource-limited multi-species recovery planning. Biodivers Conserv 17, 2917–2937 (2008). https://doi.org/10.1007/s10531-008-9405-5
Received:

Accepted:

Published:

Issue Date:

DOI: https://doi.org/10.1007/s10531-008-9405-5
Keywords
Biodiversity assessment

Border ranges (Australia)

Functional trait-based groups

Management

Rainforest

Rare flora