Abstract
Bumblebees (Bombus spp.) have been declining rapidly in many temperate regions of the Old World. Despite their ecological and economic importance as pollinators, North American bumblebees have not been extensively surveyed and their conservation status is largely unknown. In this study, two approaches were used to determine whether bumblebees in that region were in decline spatially and temporally. First, surveys performed in 2004–2006 in southern Ontario were compared to surveys from 1971 to 1973 in the same sites to look at changes in community composition, in one of the most bumblebee diverse areas of eastern North America. Second, the extent of range decline for a focal species (Bombus affinis Cresson) was estimated by surveying 43 sites throughout its known native range in eastern Canada and the United States. Our study documents an impoverishment of the bumblebee community in southern Ontario over the past 35 years. Bombus affinis in particular was found to have declined drastically in abundance not only in southern Ontario but throughout its native range. The loss of any bumblebee species may result in cascading impacts on native fauna and flora and reduce agricultural production. Implications for the conservation of this important group of pollinators are discussed.
Access options
Buy single article
Instant access to the full article PDF.
USD 39.95
Price excludes VAT (USA)
Tax calculation will be finalised during checkout.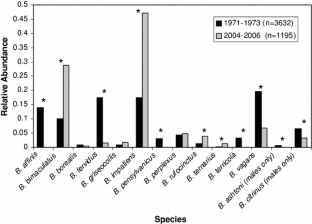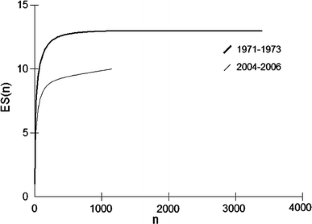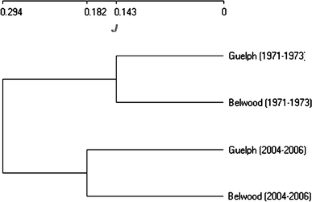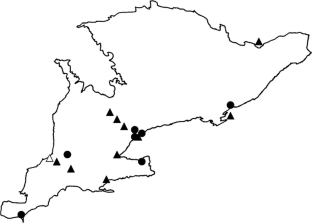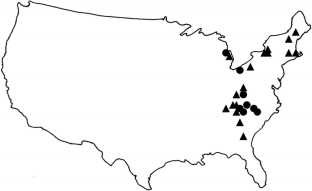 References
Allen-Wardell G, Bernhardt P, Bitner R, Burquez A, Buchmann S, Cane J, Cox PA, Dalton V, Feinsinger P, Ingram M, Inouye D, Jones CE, Kennedy K, Kevan PG, Koopowitz H, Medellin R, Medellin-Morales S, Nabhan GP, Pavlik B, Tepedino V, Torchio P, Walker S (1998) The potential consequences of pollinator declines on the conservation of biodiversity and stability of food crop yields. Conserv Biol 12:8–17

Bartholomew CS, Prowell D, Griswold T (2006) An annotated checklist of bees (Hymenoptera: Apoidea) in Longleaf Pine Savannas of southern Louisiana and Mississippi. J Kans Entomol Soc 79:184–198

Benton T (2006) Bumblebees. Collins New Naturalist Series, London, UK

Berenbaum M, Bernhardt P, Buchmann S, Calderone NW, Goldstein P, Inouye DW, Kevan PG, Kremen C, Medellin RA, Ricketts T, Robinson GE, Snow AA, Swinton SM, Thien LB, Thompson FC (2007) Status of pollinators in North America. The National Academies Press, Washington, DC

Berezin MV, Beiko VB, Berezina NV (1995) Bumble bees of the Moscow region. Entomol Mon Mag 131:259–268

Biesmeijer JC, Roberts SP, Reemer M, Ohlemueller R, Edwards M, Peeters T, Schaffers A, Potts SG, Kleukers R, Thomas CD, Settele J, Kunin WE (2006) Parallel declines in pollinators and insect-pollinated plants in Britain and the Netherlands. Science 313:351–354

Bond WJ (1994) Do mutualisms matter? Assessing the impact of pollinator and disperser disruption on plant extinction. Philos Trans R Soc Lond B Biol Sci 344:83–90

Bregazzi V, Laverty T (1992) Enzyme gene variation in 5 species of Bumble Bees (Hymenoptera, Apidae). Can J Zool 70:1263–1266

Buchmann SL, Nabhan GP (1996) The forgotten pollinators. Island Press, Washington, DC

Cameron SA, Hines HM, Williams PH (2007) A comprehensive phylogeny of the bumble bees (Bombus). Biol J Linn Soc 91:161–188

Carvell C, Roy DB, Smart SM, Pywell RF, Preston CD, Goulson D (2006) Declines in forage availability for bumblebees at a national scale. Biol Conserv 132:481–489

Colla SR, Otterstatter MC, Gegear RJ, Thomson JD (2006) Plight of the bumble bee: pathogen spillover from commercial to wild populations. Biol Conserv 129:461–467

Corbet SA, Williams IH, Osbourne JL (1991) Bees and the pollination of crops and wild flowers in the European community. Bee World 72:47–59

Cox C (2001) Insecticide factsheet: imidacloprid. J Pest Reform 21:15–22

Cox PA, Elmqvist T (2000) Pollinator extinction on the Pacific Islands. Conserv Biol 14:1237–1239

Dafni A, Kevan PG, Husband BC (2005) Practical pollination biology. Enviroquest Ltd., Cambridge, Ontario

Edwards M (1998) U.K. B.A.P. Bumblebee Working Group report. Midhurst

Edwards M (2002) U.K. B.A.P. Bumblebee Working Group report. Midhurst

EPA, U. S. (1994) Pesticide fact sheet: imidacloprid. Washington, DC

Fisher RM (1983) Inability of the social parasite Psithyrus ashtoni to suppress ovarian development in workers of Bombus affinis (Hymenoptera, Apidae). J Kans Entomol Soc 56:69–73

Fitzpatrick U, Murray TE, Paxton RJ, Breen J, Cotton D, Santorum V, Brown MJF (2007) Rarity and decline in bumblebees - a test of causes and correlates in the Irish fauna. Biol Conserv 136:185–194

Gegear RJ, Otterstatter MC, Thomson JD (2006) Bumble-bee foragers infected by a gut parasite have an impaired ability to utilize floral information. Proc R Soc Lond B Biol Sci 273:1073–1078

Gels JA, Held DW, Potter DA (2002) Hazards of insecticides to the bumble bees Bombus impatiens (Hymenoptera: Apidae) foraging on flowering white clover in turf. J Econ Entomol 95:722–728

Giles V, Ascher JS (2006) A survey of the bees of the Black Rock Forest Preserve, New York (Hymenoptera: Apoidea). J Hymenopt Res 15:208–231

Gotelli NJ, Entsminger GL (2006) EcoSim: null models software for ecology. Version 7. Acquired Intelligence Inc. & Kesey-Bear, Jericho, VT

Goulson D (2003) Bumblebees: their behaviour and ecology. Oxford University Press, Oxford

Goulson D, Hanley ME, Darvill B, Ellis JS (2006) Biotope associations and the decline of bumblebees (Bombus spp.). J Insect Conserv 10:95–103

Goulson D, Hanley ME, Darvill B, Ellis JS, Knight ME (2005) Causes of rarity in bumblebees. Biol Conserv 122:1–8

Harder LD (1983) Aspects of the ecological significance of proboscis length in bees (Hymenoptera, Apoidea), with special reference to bumble bees (Bombus). PhD Thesis, University of Toronto, Toronto

Harder LD (1985) Morphology as a predictor of flower choice by bumble bees. Ecology 66:198–210

Kearns CA., Inouye DW (1997) Pollinators, flowering plants, and conservation biology. Bioscience 47:297–307

Kearns CA., Inouye DW, Waser NM (1998) Endangered mutualisms: the conservation of plant-pollinator interactions. Annu Rev Ecol Syst 29:83–112

Kevan PG, Phillips TP (2001) The economic impacts of pollinator declines: an approach to assessing the consequences. Conserv Ecol 5:8

Kosior A, Celary W, Olejniczak P, Fijal J, Krol W, Solarz W, Plonka P (2007) The decline of the bumble bees and cuckoo bees (Hymenoptera: Apidae:Bombini) of Western and Central Europe. Oryx 41:79–88

Laverty TM, Harder LD (1988) The bumble bees of eastern Canada. Can Entomol 120:965–987

Leonard MD (1928) A list of the insects of New York with a list of the spiders and certain other allied groups. Cornell University Agricultural Experiment Station Memoir 101:5–1121

Macfarlane RP (1974) Ecology of Bombinae (Hymenoptera: Apidae) of Southern Ontario, with emphasis on their natural enemies and relationships with flowers. PhD, University of Guelph, Guelph

Macfarlane RP, Lipa JJ, Liu HJ (1995) Bumble bee pathogens and internal enemies. Bee World 76:130–148

Macior LW (1966) Foraging behaviour of Bombus (Hymenoptera: Apidae) in relation to Aquilegia pollination. Am J Bot 53:302–309

Magurran AE (1988) Ecological diversity and its measurement. Princeton University Press, Princeton, New Jersey

Magurran AE (2003) Measuring biological diversity. Blackwell Science Ltd, London

Marletto F, Patetta A, Manino A (2003) Laboratory assessment of pesticide toxicity to bumblebees. Bull Insectology 56:155–158

McAleece N, Lambshead J, Patterson G, Gage J (1997) BioDiversity Pro, Version 2. The Natural History Museum, London and The Scottish Association of Marine Science, Oban, Scotland

Mitchell TB (1962) The bees of eastern North America, vol 2. University of North Carolina Press

Morandin LA, Winston ML (2003) Effects of novel pesticides on bumble bee (Hymenoptera: Apidae) colony health and foraging ability. Commun Ecosyst Ecol 32:555–563

Morton A, Routledge R, Peet C, Ladwig A (2004) Sea lice infection rates on juvenile pink and chum salmon in the nearshore environment of British Columbia, Canada. Can J Fish Aquat Sci 61:147–158

Osborne JL, Corbet SA (1994) Managing habitats for pollinators in farmland. Asp Appl Biol 40:207–215

Otterstatter MC, Gegear RJ, Colla SR, Thomson JD (2005) Effects of parasitic mites and protozoa on the flower constancy and foraging rate of bumble bees. Behav Ecol Sociobiol 58:383–389

Packer L, Owen R (2001) Population genetic aspects of pollinator decline. Conserv Ecol 5:4

Pimentel D, Wilson C, McCullum C, Huang R, Dwen P, Flack J, Tran Q, Saltman T, Cliff B (1997) Economic and environmental benefits of biodiversity. Bioscience 47:747–757

Power AG, Mitchell CE (2004) Pathogen spillover in disease epidemics. Am Nat 164:S79–S89

Rasmont P (1995) How to restore the Apoid diversity in Belgium and France? Wrong and right ways, or the end of protection paradigm! In: Banaszak J (ed) Changes in fauna of wild bees in Europe. Pedagogical University, Bydgoszcz, pp 53–64

Rasmont P, Pauly A, Terzo M, Patiny S, Michez D, Iserbyl S, Barbier Y, Haubruge E (2006) The survey of wild bees (Hymenoptera, Apoidea) in Belgium and France. In: Status of the world's pollinators. Food and Agriculture Organisation of the United Nations, Rome, 18 pp

Sarospataki M, Novak J, Viktoria M (2005) Assessing the threatened status of bumble bee species (Hymenoptera: Apidae) in Hungary, Central Europe. Biodivers Conserv 14:2437–2446

Schiestl FP, Barrows EM (1999) Queen and forager sizes of Bombus affinis Cresson (Hymenoptera: Apidae). Proc Entomol Soc Wash 101:880–886

Seaby RMH, Henderson PA (2006) Species diversity and richness. Pisces Conservation Ltd., IRC House, Hampshire, UK

Steffan-Dewenter I, Potts SG, Packer L (2005) Pollinator diversity and crop pollination services are at risk. Trends Ecol Evol 20:651–652

Tasei JN, Ripault G, Rivault E (2001) Hazards of Imidacloprid seed coating to Bombus terrestris (Hymenoptera: Apidae) when applied to Sunflower. J Econ Entomol 94:623–627

Thompson HM, Hunt LV (1999) Extrapolating from Honeybees to Bumblebees in pesticide risk assessment. Ecotoxicology 8:147–166

Thorp RW (2005) Bombus franklini Frison 1921 Franklin's Bumble Bee (Hymenoptera: Apidae: Apinae: Bombini). In: Shepherd MD, Vaughan M, Black SH (eds) Red list of pollinator insects of North America CD-ROM Version 1. Xerces Society for Invertebrate Conservation, Portland, OR

Thorp RW, Shepherd MD (2005) Profile: subgenus Bombus. In: Shepherd MD, Vaughan DM, Black SH (eds) Red list of pollinator insects of North America. The Xerces Society for Invertebrate Conservation, Portland, OR

Vamosi JC, Knight TM, Steets JA, Mazer SJ, Burd M, Ashman T (2006) Pollination decays in biodiversity hotspots. Proc Natl Acad Sci USA 103:956–961

Westrich P (1996) Habitat requirements of central European bees and the problems of partial habitats. In: Matheson A, Buchmann SL, O'Toole C, Westrich P, Williams IH (eds) The conservation of bees. Academic Press, New York, pp 2–16

Williams PH (1982) The distribution and decline of British bumble bees (Bombus Latr.). J Apic Res 21:236–245

Williams PH (1985) On the distribution of bumble bees (Hymenoptera, Apidae) with particular regard to patterns within the British Isles. PhD thesis, Department of Applied Biology, University of Cambridge, Cambridge

Williams PH (1986) Environmental change and the distribution of British bumble bees (Bombus Latr.). Bee World 67:50–61

Williams PH (1988) Habitat use by bumble bees (Bombus spp.). Ecol Entomol 13:223–237

Williams PH (1989) Why are there so many species of bumble bees at Dungness? Bot J Linn Soc 101:31–44

Williams P, Araujo MB, Rasmont P (2007) Can vulnerability among British bumblebee (Bombus) species be explained by niche position and breadth? Biol Conserv 138:493–505

Zayed A, Grixti JC (2005) ComRAND: randomization software for examining community diversity change, version 1.3. [online], http://www.yorku.ca/bugsrus/comrand.htm

Zayed A, Packer L (2005) Complementary sex determination substantially increases extinction proneness of haplodiploid populations. Proc Natl Acad Sci USA 102:10742–10746
Acknowledgements
This study was funded by an NSERC discovery grant to L. Packer. We thank R. Macfarlane for providing such a detailed historical data set. We thank M. Michalak and E. Willis for assistance with bee collecting. We would like to thank R. Gegear, C. Sheffield, J. Thomson, M. Otterstatter and P. Williams for valuable advice and discussion.
About this article
Cite this article
Colla, S.R., Packer, L. Evidence for decline in eastern North American bumblebees (Hymenoptera: Apidae), with special focus on Bombus affinis Cresson. Biodivers Conserv 17, 1379–1391 (2008). https://doi.org/10.1007/s10531-008-9340-5
Received:

Accepted:

Published:

Issue Date:

DOI: https://doi.org/10.1007/s10531-008-9340-5
Keywords