Abstract
Scholars have focused on militaristic metaphors of invasion for more than a decade, but few if any studies look to the on-the-ground language of restoration practitioners to determine how they talk about invasive species. Here we demonstrate the absence of militaristic metaphors in one subset of restoration managers in coastal Rhode Island who manage for introduced Phragmites australis, the highly invasive common reed. Instead, these managers frame their discussions of Phragmites in terms of indicators of condition, ecosystem services, and resilience, which might indicate a shift away from command-and-control models of invasive species management. We suggest that qualitative research, including interviews with restoration managers, can offer a useful, in depth view onto issues of management and decision making and that it is crucially important to attend to the language of invasion science and management in an era of global change. Ecological changes in coastal ecosystems seem to impact managers' language choices, while these language choices, in turn, can have far-reaching impacts on decision making in coastal systems.
Access options
Buy single article
Instant access to the full article PDF.
US$ 39.95
Tax calculation will be finalised during checkout.
Subscribe to journal
Immediate online access to all issues from 2019. Subscription will auto renew annually.
US$ 79
Tax calculation will be finalised during checkout.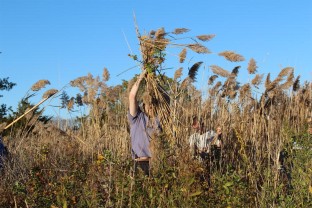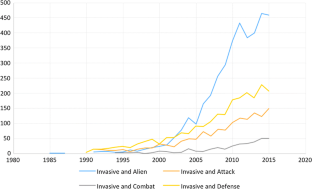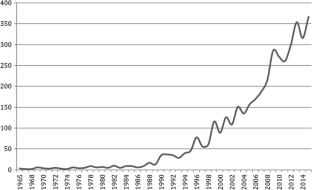 References
Bazerman C, Prior P (eds) (2003) What writing does and how it does it: an introduction to analyzing texts and textual practices. Routledge, London

Colautti RI, MacIsaac HJ (2004) A neutral terminology to define 'invasive' species. Divers Distrib 10:135–141

Daston L (1995) How nature became the other: anthropomorphism and anthropocentrism in early modern natural philosophy. In: Maasen S, Mendelsohn E, Weingart P (eds) Biology as society, society as biology: metaphors. Springer, Netherlands, pp 37–56

Davies J (2010) Anthropomorphism in science. EMBO Rep 11(10):721–721

Druschke CG (2013) Watershed as common-place: communicating for conservation at the watershed scale. Environ Commun 7:80–96

Druschke CG, Hychka KC (2015) Manager perspectives on communication and public engagement in ecological restoration project success. Ecol Soc 20:58

Gobster PH (2005) Invasive species as ecological threat: Is restoration an alternative to fear-based resource management? Ecol Restor 23:261–270

Goffman E (1974) Frame analysis: an essay on the organization of experience. Harvard University Press, Cambridge

Hsieh HF, Shannon SE (2005) Three approaches to qualitative content analysis. Qual Health Res 15(9):1277–1288

Krippendorff K (1989) Content analysis. In: Barnouw E, Gerbner G, Schramm W, Worth TL, Gross L (eds) International encyclopedia of communication, vol 1. Oxford University Press, New York, pp 403–407

Lakoff G (2010) Why it matters how we frame the environment. Environ Commun 4:70–81

Larson BMH (2005) The war of the roses: demilitarizing invasion biology. Front Ecol Environ 3:495–500

Larson BMH, Nerlich B, Wallis P (2005) Metaphors and biorisks: the war on infectious diseases and invasive species. Sci Commun 26:243–268

Lelong B, Lavoie C, Jodoin Y, Belzile F (2007) Expansion pathways of the exotic common reed (Phragmites australis): a historical and genetic analysis. Divers Distrib 13:430–437

Lindlof TR, Taylor BC (2011) Qualitative communication research methods, 3rd edn. Sage, Thousand Oaks

Meyerson, LA, Cronin JT, Pyšek P (2016) Phragmites as a model organism for plant invasions. Biol Invasions (in press)

Meyerson LA, Saltonstall K, Windham L, Kiviat E, Findlay S (2000) A comparison of Phragmites australis in freshwater and brackish marsh environments in North America. Wetl Ecol Manag 8:89–103

Miller RJ, Carroll AD, Wilson TP, Shaw J (2009) Spatiotemporal analysis of three common wetland invasive plant species using herbarium specimens and geographic information systems. Castanea 74:133–145

Patton MQ (2002) Qualitative research and evaluation methods. Sage, Thousand Oaks

Proctor JD, Larson BMH (2005) Ecology, complexity, and metaphor. Bioscience 55:1065–1068

Roman CT, Niering WA, Warren RS (1984) Salt marsh vegetation change in response to tidal restriction. Environ Manag 8(2):141–149

Rosenzweig ML (2001) The four questions: What does the introduction of exotic species do to diversity? Evol Ecol Res 3:361–367

Sagoff M (1999) What's wrong with exotic species? Report From the Institute for Philosophy and Public Policy, University of Maryland 19: 16–23

Sallenger AH Jr, Doran KS, Howd PA (2012) Hotspot of accelerated sea-level rise on the Atlantic coast of North America. Nat Clim Change 2:884–888

Saltonstall K, Lambert A, Meyerson LA (2010) Genetics and reproduction of common (Phragmites australis) and giant reed (Arundo donax). Invasive Plant Sci Manag 3:495–505

Simberloff D (2003) Confronting introduced species: A form of xenophobia? Biol Invasions 5:179–192

Slobodkin LB (2001) The good, the bad and the reified. Evol Ecol Res 3:1–13

Tassin J, Kull CA (2012) Devising other metaphors for biological invasions. Nat Sci Soc 20:404–414

Walker B, Salt D (2006) Resilience thinking: sustaining ecosystems and people in a changing world. Island Press, Washington

Warren CR (2007) Perspectives on the 'alien' versus 'native' species debate: a critique of concepts, language and practice. Prog Hum Geog 31:427–446
Acknowledgments
First we thank our interviewees, whose experiences and efforts form the basis of this paper. We thank our anonymous reviewers and Marisa Mazzotta, Walter Berry, Kate Mulvaney, Tim Gleason, Wayne Munns, and John Darling for strengthening our manuscript through their generous feedback. This research was funded in part by the US Environmental Protection Agency through the ORISE research fellowship program, but this paper has not been subjected to US Environmental Protection Agency review. Therefore, it does not necessarily reflect the views of the Agency. This contribution is identified by tracking number ORD-013067 of the Atlantic Ecology Division, Office of Research and Development, National Health and Environmental Effects Research Laboratory, US Environmental Protection Agency.
Additional information
Guest editors: Laura A. Meyerson and Kristin Saltonstall/Phragmites invasion.
About this article
Cite this article
Druschke, C.G., Meyerson, L.A. & Hychka, K.C. From restoration to adaptation: the changing discourse of invasive species management in coastal New England under global environmental change. Biol Invasions 18, 2739–2747 (2016). https://doi.org/10.1007/s10530-016-1112-7
Received:

Accepted:

Published:

Issue Date:
Keywords
Climate change

Ecosystem services

Frames

Language

Managers

Metaphor

Phragmites

Resilience

Restoration

Rhetoric

Rhode Island

Salt marsh

Wetlands