Abstract
Teredinids, commonly referred to as shipworms, are wood-boring bivalves estimated to cause over one billion dollars' worth of damage to submerged wooden structures per annum. This paper reports the detection and establishment of the Caribbean shipworm Teredothyra dominicensis (Bivalvia, Teredinidae) in the eastern Mediterranean Sea. Identification was confirmed using an integrative taxonomical approach combining morphology, morphometry and molecular markers (COI-5P and 18S), thus improving both the taxonomic resolution and tractability of this invasive species. Sequence comparisons between indigenous Caribbean and Mediterranean specimens were at least 99 % identical. Wooden panels placed at the site of discovery were infested exclusively by T. dominicensis with specimens of varying size and age, indicating multiple settlement events and the presence of breeding populations in the region. Anatomical and behavioural observations confirm the species as a broadcast spawner with larvae undergoing planktotrophic development, thus distribution range is potentially extensive. Of the possible introduction vectors, transport via ballast water is proposed as the most likely. The establishment of breeding populations of a tropical teredinid in the Mediterranean is of considerable concern as tropical species are particularly destructive and degrade wood more rapidly than the species currently found in the region. This threat is likely to increase in severity due to global warming, as increases in temperature and salinity may lead to an increase in the distribution range, development rate and boring activity of teredinids.
This is a preview of subscription content, log in to check access.
Access options
Buy single article
Instant access to the full article PDF.
US$ 39.95
Price includes VAT for USA
Subscribe to journal
Immediate online access to all issues from 2019. Subscription will auto renew annually.
US$ 99
This is the net price. Taxes to be calculated in checkout.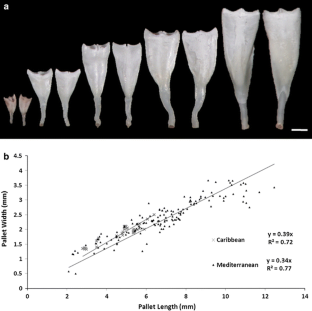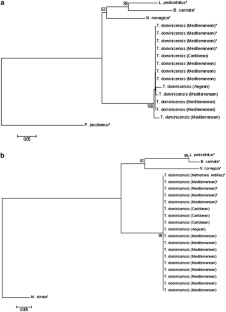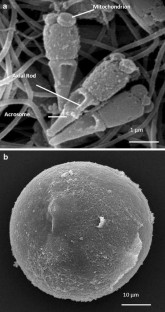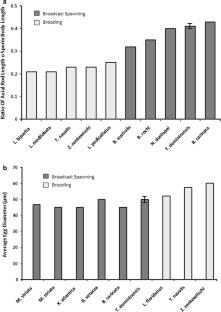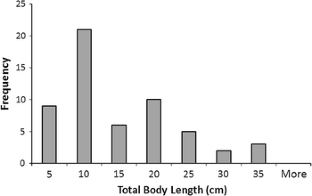 References
Bartsch P (1921) A new classification of the shipworms and descriptions of some new wood boring mollusks. Proc Biol Soc Wash 34:25–32

Blaxter ML, De Ley P et al (1998) A molecular evolutionary framework for the phylum Nematoda. Nature 392(6671):71–75

Borges LMS, Valente AA et al (2010) Changes in the wood boring community in the Tagus Estuary: a case study. Mar Biodivers Rec 3:1–7

Borges LMS, Sivrikaya H et al (2012) Investigating the taxonomy and systematics of marine wood borers (Bivalvia: Teredinidae) combining evidence from morphology, DNA barcodes and nuclear locus sequences. Invertebr Syst 26(6):572–582

Calloway CB, Turner RD (1983) Documentation and implications of rapid successive gametogenic cycles and broods in the shipworm Lyrodus floridanus (Bartsch) (Bivalvia, Teredinidae). J Shellfish Res 3(1):65–69

Calloway CB, Turner RD (1988) Biodeterioration—multidisciplinary, collaborative research. In: Thompson M-F, Sarojini R, Nagabhushanam R (eds.) Marine Biodeterioration—brooding in the Teredinidae (Mollusca: Bivalvia). Bombay, India Oxford and IBH Publishing Co. PVT. LTD, pp 215–226

Carlton JT (1999) Molluscan invasions in marine and estuarine communities. Malacologia 41(2):439–454

Castagna M, U. S. B. o. C Fisheries (1961) Shipworms and other marine borers, U.S. Department of the interior, fish and wildlife service, Bureau of Commercial Fisheries

Cohen AN, Carlton JT (1995) Biological study: non-indigenous aquatic species in a United States estuary: a case study of the biological invasions of the San Francisco Bay and delta. University of California Final Report, National Technical Information Service, Springfield, VA, 203 pp

Coma R, Ribes M et al (2009) Global warming-enhanced stratification and mass mortality events in the Mediterranean. Proc Natl Acad Sci USA 106(15):6176–6181

Cragg SM, Jumel MC et al (2009) The life history characteristics of the wood-boring bivalve Teredo bartschi are suited to the elevated salinity, oligotrophic circulation in the Gulf of Aqaba, Red Sea. J Exp Mar Biol Ecol 375(1–2):99–105

Culliney JL (1975) Comparative larval development of shipworms Bankia gouldi and Teredo navalis. Mar Biol 29(3):245–251

Distel DL, Amin M et al (2011) Molecular phylogeny of Pholadoidea Lamarck, 1809 supports a single origin for xylotrophy (wood feeding) and xylotrophic bacterial endosymbiosis in Bivalvia. Mol Phylogen Evol 61(2):245–254

Donlan CJ, Nelson PA (2003) Observations of invertebrate colonized flotsam in the eastern tropical Pacific, with a discussion of rafting. Bull Mar Sci 72(1):231–240

Eckelbarger KJ, Reish DJ (1972) A first report of self-fertilization in the wood-boring family Teredinidae (Mollusca: Bivalvia). Bull South Calif Acad Sci 71:48–50

Edmondson CH (1942) Teredinidae of Hawaii. Occasional papers of Bernice P. Bishop Museum 17: 97–150

Edmondson CH (1962). Teredinidae, Ocean travellers. Occasional papers of Bernice P. Bishop Museum, Honolulu, Hawaii 23(3)

Filho CS, Tagliaro CH et al (2008) Seasonal abundance of the shipworm Neoteredo reynei (Bivalvia, Teredinidae) in mangrove driftwood from a northern Brazilian beach. Iheringia Serie Zoologia 98(1):17–23

Folmer O, Black M et al (1994) DNA primers for amplification of mitochondrial cytochrome c oxidase subunit I from diverse metazoan invertebrates. Mol Mar Biol Biotechnol 3(5):294–299

Giannakopoulos C, Le Sager P et al (2009) Climatic changes and associated impacts in the Mediterranean resulting from a 2 degrees C global warming. Glob Planet Change 68(3):209–224

Gibelin AL, Déqué M (2003) Anthropogenic climate change over the Mediterranean region simulated by a global variable resolution model. Clim Dyn 20(4):327–339

Giorgi F, Lionello P (2008) Climate change projections for the Mediterranean region. Glob Planet Change 63(2–3):90–104

Gollasch S (2002) The importance of ship hull fouling as a vector of species introductions into the North Sea. Biofouling 18(2):105–121

Grave BH (1928) Natural history of shipworm, Teredo navalis, at Woods Hole, Massachusetts. Biol Bull 55:260–282

Hoagland KE (1986) Effects of temperature, salinity, and substratum on larvae of the shipworms Teredo bartschi Clapp and Teredo navalis Linnaeus (Bivalvia, Teredinidae). Am Malacol Bull 4(1):89–99

Ibrahim J (1981) Season of settlement of a number of shipworms (Mollusca: Bivalvia) in six Australian harbours. Mar Freshw Res 32(4):591–604

MacIntosh H, de Nys R et al (2012) Shipworms as a model for competition and coexistence in specialized habitats. Mar Ecol Prog Ser 461:95–105

Nair NB, Saraswathy M (1971) The biology of wood-boring Teredinid Molluscs. Adv Mar Biol. In: Frederick SR, Maurice Y (Eds) Academic Press. 9: 335–509

Paalvast P, van der Velde G (2011) New threats of an old enemy: The distribution of the shipworm Teredo navalis L. (Bivalvia: Teredinidae) related to climate change in the Port of Rotterdam area, the Netherlands. Mar Pollut Bull 62(8):1822–1829

Popham JD (1974) Comparative morphometrics of the acrosomes of the sperms of "externally" and "internally" fertilizing sperms of the shipworms (Teredinidae, Bivalvia, Mollusca). Cell Tissue Res 150(3):291–297

Popham JD (1979) Comparative spermatozoon morphology and bivalve phylogeny. Malacol Rev 12(1–2):1–20

Raskoff KA, Sommer FA et al (2003) Collection and culture techniques for gelatinous zooplankton. Biol Bull 204(1):68–80

Rayner SM (1983) Distribution of teredinids (Mollusca: Teredinidae) in Papua New Guinea. Rec Aust Mus 35:61–76

Roch F (1940) Die Terediniden des Mittelmeeres, Deutsch-Italienisches Institut für Meeresbiologie zu Rovigno d'Istria

Ruiz GM, Carlton JT et al (1997) Global invasions of marine and estuarine habitats by non-indigenous species: mechanisms, extent, and consequences. Am Zool 37(6):621–632

Sanchez E, Gallardo C et al (2004) Future climate extreme events in the Mediterranean simulated by a regional climate model: a first approach. Glob Planet Change 44(1–4):163–180

Santos SML, Tagliaro CH et al (2005) Taxonomic implications of molecular studies on northern Brazilian Teredinidae (Mollusca, Bivalvia) specimens. Gen Mol Biol 28(1):175–179

Scheltema RS (1971) Dispersal of phytoplanktotrophic shipworm larvae (Bivalvia, Teredinidae) over long distances by ocean currents. Mar Biol 11(1):5–11

Sen S, Sivrikaya H et al (2010) Fouling and boring organisms that deteriorate various European and tropical woods at Turkish seas. Afr J Biotechnol 9(17):2566–2573

Sigerfoos CP (1908) Natural history, organization, and late development of the Teredinidae, or ship-worms. Bull Bur Fish USA 27:191–231

Southwell CR, Bultman JD (1971) Marine borer resistance of untreated woods over long periods of immersion in tropical waters. Biotropica 3(1):81–107

Strathmann RR, Hughes TP et al (2002) Evolution of local recruitment and its consequences for marine populations. Bull Mar Sci 70(Supplement 1):377–396

Tamura K, Peterson D et al (2011) MEGA5: molecular evolutionary genetics analysis using maximum likelihood, evolutionary distance, and maximum parsimony methods. Mol Biol Evol 28(10):2731–2739

Tan AS, Hu YP et al (1993) Shell and pallet morphology of early developmental stages of Bankia gouldi (Bartsch, 1908) (Bivalvia, Teredinidae). Nautilus 107(2):63–75

The Woods Hole Oceanographic Institution Annual Report (1952)

Thiel M, Gutow G (2005) The ecology of rafting in the marine environment. II. The rafting organisms and community. Oceanogr Mar Biol Ann Rev 43(43):279–418

Turner RD (1966) A survey and illustrated catalogue of the Teredinidae. Museum of Comparative Zoology, Harvard, Cambridge

Turner RD (1971) Identification of marine wood boring molluscs. In: Jones EBG, Eltringham SK (eds) Marine borers and fouling organisms of wood. OECD, Paris, pp 17–64
Acknowledgments
We would like to express our gratitude to the Malacological Society of London for providing a research grant which supported the travel and fieldwork. We are also indebted to Archipelagos and Jenny Shepperson for their assistance during surveying in the Aegean. Drs S. Streeter and S. Short, University of Portsmouth, kindly discussed the content of this paper and provided many valuable criticisms and suggestions. Finally, we would like to thank M. Crockett for providing samples of T. dominicensis from the Caribbean.
About this article
Cite this article
Reuben Shipway, J., Borges, L.M.S., Müller, J. et al. The broadcast spawning Caribbean shipworm, Teredothyra dominicensis (Bivalvia, Teredinidae), has invaded and become established in the eastern Mediterranean Sea. Biol Invasions 16, 2037–2048 (2014). https://doi.org/10.1007/s10530-014-0646-9
Received:

Accepted:

Published:

Issue Date:
Keywords
Distribution

Invasive

Teredinid

Shipworm

Life History strategies

COI-5P and 18S sequences