Abstract
The piscivorous chub (Opsariichthys uncirostris uncirostris) has widely invaded Kyushu Island in Japan, and its presence in irrigation ditches known as creeks around Ariake Bay has caused particular concern because various native freshwater fishes are also known to exist in the region. In order to examine the habitat characteristics that are related to its occurrence, we developed a species distribution model for piscivorous chub that inhabits creeks in the Kase river catchment by using geographic and habitat variables that were both biotic and abiotic. We then evaluated the model by using a different data set from the adjacent Chikugo river catchment. The resulting multiple logistic regression model, whose performance was supported by a high value of 0.881 for the area under the receiver operating characteristics curve (AUC), indicated that the occurrence of piscivorous chub was strongly affected by the watercourse distance from the source populations in the Kase river. The model's performance was still high (AUC = 0.792) when tested with the data set from the Chikugo river catchment. We also produced a GIS map that projects the predicted distribution of piscivorous chub across all creeks within the Kase river catchment. The result is likely to reflect the connectivity between static and lentic habitat and is not merely a question of the simple distance from the source populations. We also discuss how the potential distribution map can be applied to the management of piscivorous chub.
Access options
Buy single article
Instant access to the full article PDF.
USD 39.95
Price excludes VAT (USA)
Tax calculation will be finalised during checkout.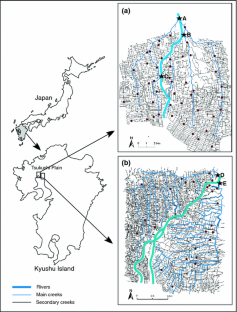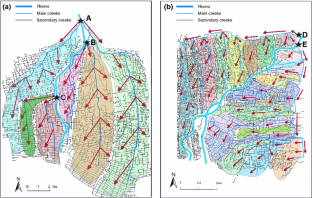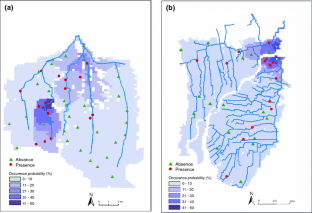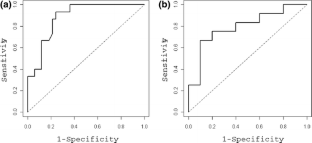 References
Andersen MC, Adams H, Hope B, Powell M (2004) Risk assessment for invasive species. Risk Anal 24:787–793

Araki T, Nagahata H, Hashimoto N (2007) Multivariate analyses using R and R commanders (in Japanese), 1st edn. Nikkagiren, Tokyo

Brasher AMD, Luton CD, Goodbred SL, Wolff RH (2006) Invasion patterns along elevation and urbanization gradients in Hawaiian streams. Trans Am Fish Soc 135:1109–1129

Céréghino R, Santoul F, Compin A, Mastrorillo S (2005) Using self-organizing maps to investigate spatial patterns of non-native species. Biol Cons 125:459–465

Clavero M, García-Berthou E (2005) Invasive species are a leading cause of animal extinctions. Trens Ecol Evol 20:110

Crivelli AJ (1995) Are fish introductions a threat to endemic freshwater fishes in the northern Mediterranean region? Biol Cons 72:311–319

Fitzpatrick MC, Weltzin JF (2005) Ecological niche models and the geography of biological invasions: a review and a novel application. In: Inderjit S (ed) Invasive plants: ecological and agricultural aspects. Birkhäuser-Verlag, Basal, pp 45–60

Gibson LA, Wilson BA, Cahill DM, Hill J (2004) Spatial prediction of rufous bristlebird habitat in a coastal heathland: a GIS-based approach. J Appl Ecol 41:213–223

Giovanelli JGR, Haddad CFB, Alexandrino J (2008) Predicting the potential distribution of the alien invasive American bullfrog (Lithobates catesbeianus) in Brazil. Biol Invasions 10:585–590

Guisan A, Thuiller W (2005) Predicting species distribution: offering more than simple habitat models. Ecol Lett 8:993–1009

Guisan A, Zimmermann NE (2000) Predictive habitat distribution models in ecology. Ecol Model 135:147–186

Helfman GS (2007) Fish conservation: a guide to understanding and restoring global aquatic biodiversity and fishery resources. Island Press, Washington, DC

Japan Water Agency (1997) Changing Chikugo river—downstream area and people (in Japanese). Fukuoka

Kato H (1997) Origin and history of creeks and their roles: a study on water control system and conservation of water environment in creek region on the Ariake coast. J Archit Plann Environ Eng 500:153–160

Kaufman L (1992) Catastrophic change in species-rich freshwater ecosystems. Bioscience 42:846–858

Keller RP, Frang K, Lodge DM (2008) Preventing the spread of invasive species: economic benefits of intervention guided by ecological predictions. Conserv Biol 22:80–88

Kozak KH, Graham CH, Wiens JJ (2008) Integrating GIS-based environmental data into evolutionary biology. Trens Ecol Evol 23:141–148

Kurita Y, Nakajima J, Kaneto J, Onikura N (2008) Analysis of the gut contents of the internal exotic fish species Opsariichthys uncirostris uncirostris in the Futatsugawa River, Kyushu Island, Japan. J Fac Agr Kyushu Univ 53:429–433

Marvier M, Kareiva P, Neubert MG (2004) Habitat destruction, fragmentation, and disturbance promote invasion by habitat generalists in a multispecies metapopulation. Risk Anal 24:869–878

Menke SB, Holway DA, Fisher RN, Jetz W (2009) Characterizing and predicting species distributions across environments and scales: Argentine ant occurrences in the eye of the beholder. Global Ecol Biogeogr 18:50–63

Ministry of Land, Infrastructure and Transport of Japan (2001) Available at http://www3.river.go.jp/ichiran.asp. Accessed 1 Mar 2009

Ministry of Land, Infrastructure and Transport of Japan (2003) Available at http://www3.river.go.jp/ichiran.asp. Accessed 1 Mar 2009

Ministry of Land, Infrastructure and Transport of Japan (2004) Available at http://www3.river.go.jp/ichiran.asp. Accessed 1 Mar 2009

Ministry of the Environment of Japan (1980) Report of the second survey on the conservation of natural environment (in Japanese). Available at http://www.biodic.go.jp/kiso/23/23_kasen.html. Accessed 1 Mar 2009

Ministry of the Environment of Japan (2003) Red list of threatened fishes of Japan (in Japanese). Available at http://www.biodic.go.jp/rdb/rdb_f.html. Accessed 1 Mar 2009

Moyle PB, Marchetti MP (2006) Predicting invasion success: freshwater fishes in California as a model. Bioscience 56:515–524

Nakajima J, Onikura N, Kaneto J, Inui R, Kurita Y, Nakatani M, Mukai T, Kawaguchi Y (2008) Present status of exotic fish distribution in northern Kyushu Island, Japan. Bull Biogeogr Soc Jpn 63:177–188

Olden JD, Jackson DA, Pere-Neto PR (2001) Spatial isolation and fish communities in drainage lakes. Oecologia 127:572–585

Onikura N, Nakajima J, Eguchi K, Miyake T, Nishida T, Inui R, Kenmochi T, Sugimoto Y, Kawamura K, Oikawa S (2007) Relationships between presence and populations of freshwater fishes and revetment conditions in creeks around Sea of Ariake, northwestern Kyushu, Japan. J Jpn Soc Water Environ 30:277–282

Onikura N, Nakajima J, Eguchi K, Miyake T, Kawamura K, Kurita Y, Nishida T, Inui R, Mukai T, Kawaguchi Y (2008) Present distributions of exotic specie in creeks around Sea of Ariake and Yatsushiro, northwestern Kyushu, Japan. J Jpn Soc Water Environ 31:395–401

Pearson RG (2007) Species' distribution modeling for conservation educators and practitioners. Synthesis. American Museum of Natural History. Available at http://ncep.amnh.org. Accessed 1 Mar 2009

Peterson AT, Vieglais DA (2001) Predicting species invasions using ecological niche modeling: new approaches from bioinformatics attack a pressing problem. Bioscience 51:363–371

Pimentel D, Lach DL, Zuniga R, Morrison D (2000) Environmental and economic costs of nonindigenous species in the United States. Bioscience 50:53–65

Primack RB (1998) Essentials of conservation biology, 2nd edn. Sinauer Associates, Sunderland

R Development Core Team (2005) R: a language and environment for statistical computing. R Foundation for Statistical Computing, Vienna

Ruiz GM, Carlton JT (2003) Invasion vectors: a conceptual framework for management. In: Ruiz GM, Carlton JT (eds) Invasive species: vectors and management strategies. Island Press, Washington, DC, pp 459–504

Sato M, Kawaguchi Y, Nakajima J, Mukai T, Shimatani Y, Onikura N (2010) A review of the research on introduced freshwater fishes: new perspectives, the need for research, and management implications. Landscape Ecol Eng 6:99–108

Sattler T, Bontadina F, Hirzel AH, Arlettaz R (2007) Ecological niche modelling of two cryptic bat species calls for a reassessment of their conservation status. J Appl Ecol 44:1188–1199

Spens J, Englund G, Lundqvist H (2007) Network connectivity and dispersal barriers: using geographical information system (GIS) tools to predict landscape scale distribution of a key predator (Esox lucius) among lakes. J Appl Ecol 44:1127–1137

Swets JA (1988) Measuring the accuracy of diagnostic systems. Science 240:1285–1293

Tanaka S (2001) Piscivorous chub. In: Kawanabe H, Mizuno N, Hosoya K (eds) Freshwater fishes of Japan (in Japanese). Yamatokeikoku-sha, Tokyo, pp 250–255

Vander Zanden MJ, Olden JD, Thorne JH, Mandrak NE (2004) Predicting occurrences and impacts of smallmouth bass introductions in north temperate lakes. Ecol Appl 14:132–148

Walters DM, Leig DS, Bearden AB (2003) Urbanization, sedimentation, and the homogenization of fish assemblages in the Etowah River Basin, USA. Hydrobiologia 494:5–10

Witttenberg R, Cock MJW (2005) Best practices for the prevention and management of invasive alien species. In: Mooney HA, Mack RN, McNeely JA, Neville LE, Schei PJ, Waage JK (eds) Invasive alien species: a new synthesis. Island Press, Washington, DC, pp 209–232

Zarri AA, Rahmani AR, Singh A, Kushwaha SPS (2008) Habitat suitability assessment for the endangered Nilgiri Laughingthrush: a multiple logistic regression approach. Curr Sci India 94:1487–1494
Acknowledgments
We are grateful to Mr. Takenori Yamashita of Sagatochikairyouku, Mr. Hirohisa Mori and Mr. Kenji Nakajima of the Kyushu Regional Agricultural Administration Office, Ministry of Agriculture, Forestry and Fisheries for information on the hydrological network of the creeks. We also thank Dr Ibrahim Djamaluddin for his assistance in making GIS files, Dr Yuichi Kano for his statistical advice, and two anonymous referees for their comments on the manuscript. This work was supported by the Global Environment Research Fund (RF-075) of the Ministry of the Environment, Japan.
About this article
Cite this article
Sato, M., Kawaguchi, Y., Yamanaka, H. et al. Predicting the spatial distribution of the invasive piscivorous chub (Opsariichthys uncirostris uncirostris) in the irrigation ditches of Kyushu, Japan: a tool for the risk management of biological invasions. Biol Invasions 12, 3677–3686 (2010). https://doi.org/10.1007/s10530-010-9762-3
Received:

Accepted:

Published:

Issue Date:

DOI: https://doi.org/10.1007/s10530-010-9762-3
Keywords